Tennessee looking for D.C. package deal
April, 30, 2013
4/30/13
11:45
AM ET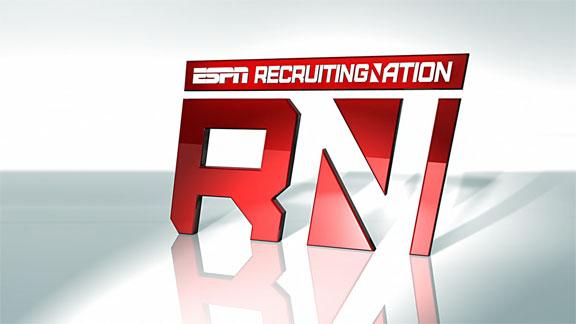 Tennessee continues to heavily recruit Washington (D.C.) Friendship.
Running back
Jonathan Haden
is the latest prospect from the talent-rich school to receive a scholarship offer from Tennessee. He confirmed the offer to ESPN on Monday after receiving it on Sunday. Haden spent much of the weekend complimenting Tennessee on Twitter.
To continue reading this article you must be an Insider
Insider
Kirk Herbstreit's Gameplan Breakdown
Kirk Herbstreit looks at the five big rivalry games of the week that not only give state bragging rights but also have direct implications on the College Football Playoff.
Kirk Herbstreit's Gameplan Breakdown
VIDEO PLAYLIST
OSU FB RECRUITING SCORECARD
OhioState

OhioState


#ThrowbackOSU Ohio State vs @umichfootball at the Shoe in 1926. #GoBucks http://t.co/9qk4lpQ3g4
about an hour ago

bucksinsider

Ohio State News


Why Ohio State Is Better Suited to Stop Devin Gardner, Michigan This Year: When Ohio Stat... http://t.co/NlxgYxMBb0 #buckeyes #ohiostate
about an hour ago

bucksinsider

Ohio State News


Ohio State football player reported missing by family: A senior football player at Ohio S... http://t.co/1Mxg2U15xG #buckeyes #ohiostate
about 3 hours ago

Buckeye_Nation

Buckeye Nation


Hey #BuckeyeNation, O --- H!
about 5 hours ago

bucksinsider

Ohio State News


Report: Ohio State football player missing: Updated NOV 27, 2014 8:16p ET According to t... http://t.co/yken8REgaU #buckeyes #ohiostate
about 5 hours ago

bucksinsider

Ohio State News


Missing Ohio State Football Player Subject of Seach: An Ohio State football player hasn'... http://t.co/8C9AkZUJnx #buckeyes #ohiostate
about 6 hours ago

bucksinsider

Ohio State News


Missing Ohio State Football Player Subject of Seach: An Ohio State football player hasn't... http://t.co/f8IrAW3h7T #buckeyes #ohiostate
about 6 hours ago

11W

Eleven Warriors


If Texas beats TCU tonight, it would be the first of a few things Ohio State needs to get into the playoff. http://t.co/GlhmvD1RQL
about 7 hours ago

11W

Eleven Warriors


The Hurry Up: A look the 2016 quarterback possibilities, Josh King's visit, and a change in plans for Thiyo Lukusa. http://t.co/aNEKIVsRKb
about 7 hours ago

awileyx3

Allison Wiley


We start em early @Brutus_Buckeye http://t.co/XhhjaJSgM5
about 8 hours ago

gobucks1308

Joshua Lindsey


@awileyx3 @Brutus_Buckeye damn straight! Most thankful for this little guy, #greatestnephewever #GoBucks http://t.co/DHXC76ilxe
about 8 hours ago

Brutus_Buckeye

Brutus Buckeye


Stop feasting and start shopping! Turn in the turkey for some scarlet & gray gifts! #GoBucks http://t.co/EUFfa3WGh7
about 8 hours ago

FredoForeign

????????????????


Happy Thanksgiving to all of our committed soldiers who aren't able to spend this day with their families 🇺🇸🍗💙 http://t.co/umBxxzYiGS
about 8 hours ago

11W

Eleven Warriors


The Game presents an important recruiting weekend for Ohio State. Here's the latest on who will be in town to visit. http://t.co/MyImoriKQ8
about 8 hours ago

joe11w

JoeSports


MC&Js: College football odds, betting lines Week 14 - Will Ohio State outclass Michigan?: Since hopefully the ... http://t.co/eswnDyguIn
about 9 hours ago

bucksinsider

Ohio State News


Michigan stands in the way of rival Ohio State's quest to reach college football playoff:... http://t.co/FT1yDjMDQn #buckeyes #ohiostate
about 9 hours ago

chris_spielman

Chris Spielman


ABC Friday 330 et Standord/UCLA . UCLA is playing at a very high level but Stanford ha won last 3 meetings
about 9 hours ago

Brutus_Buckeye

Brutus Buckeye


When you're done feeding your face 🍗 ... get your #BeatMichigan Face on & tweet it to me!! #GoBucks O-H! http://t.co/ySIFfNhRMw
about 9 hours ago

joe11w

JoeSports


Ohio State-Michigan 2014 advanced stats preview: The Game: Previewing the Buckeyes' matchup with Michigan usin... http://t.co/t9vPNctXQb
about 10 hours ago

11W

Eleven Warriors


Happy Thanksgiving and Happy #HateWeek. Here's what to watch while eating Thanksgiving leftovers. http://t.co/D11RzYY5PH
about 12 hours ago

11W

Eleven Warriors


The Game is almost here. We're taking it up a notch by handing out an 11W Super-Mega Prize Pack™. http://t.co/igAlIio9hF
about 12 hours ago

franfraschilla

Fran Fraschilla


Purdue looked increasingly like Matt Painter's good Purdue teams @EASPORTSMauiInv. Showed some growth. Not there yet but improving.
about 13 hours ago

Brutus_Buckeye

Brutus Buckeye


Gobble! Gobble! Gobble! #GoBucks Beat Blue! @JalinMarshall http://t.co/bZiLNRzcYL
about 13 hours ago

bucksinsider

Ohio State News


Michigan Wolverines vs. Ohio State Buckeyes Betting Odds, College Football Pick: Al Gold... http://t.co/13I80mV1Qz #buckeyes #ohiostate
about 13 hours ago

Brutus_Buckeye

Brutus Buckeye


#Repost theohiostatefootball with repostapp.⁰・・・⁰Thankful to have the best da❌n fans in the land.… http://t.co/ey1CfL9sC0
about 13 hours ago

Brutus_Buckeye

Brutus Buckeye


#Repost ohiostate_sb with repostapp.⁰・・・⁰Happy Thanksgiving from our family to yours! Today, and… http://t.co/SY7ywmlMHR
about 13 hours ago

Buckeye_Nation

Buckeye Nation


Think the W is assured? Look no further the last year's rivalry game: https://t.co/9WYivFJz4K #TheGame #BeatMichigan
about 13 hours ago

bucksinsider

Ohio State News


Buckeyes haven't forgotten Michigan's '13 showing: COLUMBUS, Ohio (AP) — Forget the 5-6 ... http://t.co/qaAQQ5uyvV #buckeyes #ohiostate
about 13 hours ago

rustymillerap

Rusty Miller


A forgettable year for #Wolverines, but don't try telling #Buckeyes that: http://t.co/Y1ma6TxG1l
about 14 hours ago

B1Gfootball

Big Ten Football


Today's annual slate of @NFL action features 36 former #B1GFootball standouts from 13 different schools #Thanksgiving http://t.co/0g4wXwQVru
about 14 hours ago

Buckeye_Nation

Buckeye Nation


So thankful we aren't _ichigan fans! Happy Thanksgiving #BuckeyeNation!!
about 14 hours ago

KyleRowland

Kyle Rowland


Bizarre reading happy/positive Senior Tackle tweets when OSU has a senior football player missing.
about 14 hours ago

rustymillerap

Rusty Miller


Your #Michigan-#OhioState grudge match, in a handy capsule: http://t.co/TdDF36Hn5M
about 14 hours ago

joe11w

JoeSports


Why I'm teaching my daughter to hate Michigan: She may not know how to read yet, or even talk. But that doesn'... http://t.co/atNOXvy8Jy
about 14 hours ago

KyleRowland

Kyle Rowland


Hawaii Rainbow. http://t.co/DM5annSSeO
about 14 hours ago

OSUADAthComm

Dan Wallenberg


Notes and numbers previewing @OhioStateHoops vs. James Madison Friday at The Schott (4 p.m.). http://t.co/CSMcgvPtTt. Happy Thanksgiving.
about 15 hours ago

joe11w

JoeSports


Ohio State walk-on Kosta Karageorge reported missing. How you can help: Family asks anyone with information on... http://t.co/EVPnMhSvCq
about 15 hours ago

bigtenconf

Big Ten Conference


ICYMI: @BadgerVB clinched at least a share of the #B1GVolleyball Champs yesterday, their 5th #B1G title overall. http://t.co/LVkP1nHASM
about 15 hours ago

KyleRowland

Kyle Rowland


A.J. Hammons has had a nondescript junior season. That ended yesterday in the final seconds against BYU. http://t.co/rZcOk1EGbt
about 15 hours ago

KyleRowland

Kyle Rowland


Boilers win island battle | Hammons' shot in OT takes down BYU in Hawaii http://t.co/OcMHIcNXRs
about 15 hours ago

KyleRowland

Kyle Rowland


Boilers' backcourt stable with Octeus http://t.co/sgvE8BcXlX
about 15 hours ago

MattFinkes

?att Finkes


A quick thanks to the guys at @11W who sold out the @11Wgate #GoldPantsSocial again this year! See everyone Friday night #Beat❌ichigan
about 15 hours ago

Buckeye_Nation

Buckeye Nation


Thankful for my education. #TheOhioStateUniversity
about 15 hours ago

11W

Eleven Warriors


Kosta Karageorge, a walk-on defensive lineman for Ohio State, reported missing Thanksgiving morning. http://t.co/w1JRnDN5n1
about 15 hours ago

JerodNBC4

Jerod Smalley


Columbus police confirm they are looking for Kosta Karageorge.
about 16 hours ago

joe11w

JoeSports


Podcast: More Michigan week talk with Jane Coaston of EDSBS: It's Michigan Week, so we added a special bonus p... http://t.co/8jX7Uvx3GX
about 17 hours ago

Buckeye_Nation

Buckeye Nation


Happy Thanksgiving! #Go Bucks
about 17 hours ago

11W

Eleven Warriors


A top 10 defense and a penchant for aggressive play-calling in The Game, can TTUN slow down Ohio State? http://t.co/cxFzIMcQ8p
about 17 hours ago

11W

Eleven Warriors


Ohio State football player Kosta Karageorge is missing, per his mother. Please spread. http://t.co/FTeaK4sVZf
about 17 hours ago

lehjund

Ryan Staley


I am thankful for THE Ohio State Buckeyes
about 17 hours ago

GG_40

Gigi ?eyer


❌aking @spinnershells and #BuckeyeNation proud http://t.co/yXtWyP2ARH
about 17 hours ago

GG_40

Gigi ?eyer


Ga❌e ready #gobucks http://t.co/chjKgaEpgK
about 17 hours ago

CoachCJHawkins

C.J. Urse Hawkins


Happy Thanksgiving! O-H-I-O @OhioStateAlumni @BucknutsFan @BuckeyeNation @Brutus_Buckeye @BTN_Ohio_State http://t.co/5axe8tocRa
about 18 hours ago

Brutus_Buckeye

Brutus Buckeye


.@WatsonWilliam24 YES!!!
about 18 hours ago

Brutus_Buckeye

Brutus Buckeye


.@Tonywerlinger1 Gobble Gobble! #GoBucks Beat Blue!
about 18 hours ago

Brutus_Buckeye

Brutus Buckeye


Happy Turkey Day! This is the official program from 1902 #Thanksgiving Day game vs Indiana. Holy #TBT #GoBucks http://t.co/OgzsaehT0q
about 18 hours ago

11W

Eleven Warriors


Who better in OSU history to advise J.T Barrett on The Game than Troy Smith? "J.T. is going to be on Cloud 9." http://t.co/fg0Yw0SOxy
about 18 hours ago

11W

Eleven Warriors


Skull Session: OSU's rising academics affecting recruiting, how a McDonald's cashier helped land JTBIV, and more. http://t.co/ctrDxWJhhR
about 19 hours ago

ESPN_BigTen

ESPN BigTen


Happy Thanksgiving from the B1G blog http://t.co/U1Esc71eJf
about 19 hours ago

joe11w

JoeSports


Ohio State recruiting: State Secrets, 11/27 - Mirko Jurkovic visit, Mike Weber update: A new visitor emerges f... http://t.co/dA6vK2etho
about 19 hours ago

11W

Eleven Warriors


Happy Thanksgiving from your friends at Eleven Warriors. http://t.co/v33345Dk1X
about 20 hours ago

bucksinsider

Ohio State News


Campbell-Ohio St. Preview: Updated NOV 24, 2014 9:55p ET Highly touted freshman D'Angelo... http://t.co/kK8yIt5GVp #buckeyes #ohiostate
about 22 hours ago

Buckeye_Nation

Buckeye Nation


#BeatMichigan #GoBucks
about 23 hours ago

LovLikeJesus

Love Like Jesus


If you are always talking about your problems, don't be surprised if you live in perpetual defeat.
about 23 hours ago

bucksinsider

Ohio State News


Nebraska, Iowa set for regular-season finale: IOWA CITY, Iowa (AP) — For most of the cou... http://t.co/RdZobjEP3X #buckeyes #ohiostate
about 23 hours ago

bucksinsider

Ohio State News


Big Ten rivalry week headed by Ohio St-Michigan: A look at what to watch for in the Big ... http://t.co/G9v6KrOZYA #buckeyes #ohiostate
about 23 hours ago

Buckeye_Nation

Buckeye Nation


Balanced Ohio State downs Campbell, 91-64 / #Lantern / http://t.co/J1GAvfV7s1
1 day ago

Buckeye_Nation

Buckeye Nation


Happy Thanksgiving! #BeatMichigan
1 day ago

bucksinsider

Ohio State News


Ohio State basketball F Marc Loving gets aggressive against Campbell: 5 thoughts on Bucke... http://t.co/TaVoLvbFmG #buckeyes #ohiostate
1 day ago

rustymillerap

Rusty Miller


No. 16 Buckeyes use balance to roll over Camels (from @AP) http://t.co/wsyq58GbR0
1 day ago

11W

Eleven Warriors


Marc Loving couldn't tell what kind of defense Campbell was playing, but with a career-high 18 points he didn't care http://t.co/PF1LyyLIxl
1 day ago

KyleRowland

Kyle Rowland


Hammons comes up big when needed http://t.co/rZcOk1EGbt
1 day ago

BrettRybak

Brett Rybak


Recap, stats, highlights from @OhioStateHoops 91-64 win over Campbell. http://t.co/TlfVdrF7Ae #GoBucks http://t.co/Uoi1R1YsBP
1 day ago

AP_Top25

AP Top 25


Loving's 18 help No. 16 Buckeyes roll over Camels 91-64 (@RustyMillerAP) http://t.co/Lr1kRvusYq
1 day ago

joe11w

JoeSports


Ohio State vs. Campbell final score: 3 things we learned from OSU's 91-64 win: The Buckeyes coasted to another... http://t.co/tuqy26ErwD
1 day ago

KyleRowland

Kyle Rowland


In back-and-forth thriller, Purdue gets statement win over BYU in overtime. http://t.co/FhcYUwAk3a
1 day ago

OSUADAthComm

Dan Wallenberg


Final: Ohio State 91, Campbell 64. http://t.co/qgF2noEhN9
1 day ago

Brutus_Buckeye

Brutus Buckeye


FINAL: @ohiostatehoops 91, Campbell 64 ... All five starters score in double figures, Loving paces… http://t.co/PTGYtQrrrk
1 day ago

OhioStAthletics

Ohio State Buckeyes


FINAL: @OhioStateHoops improves to 4-0, @lovingthegame32 scores career-high 18 Recap: http://t.co/dwwpirT2Av #GoBucks http://t.co/ktYaU9Vh7L
1 day ago

11W

Eleven Warriors


Ohio State makes rather quick work of Campbell, routing the Camels, 91-64, on Thanksgiving Eve. http://t.co/xB7WaeVb5P
1 day ago

OSUADAthComm

Dan Wallenberg


Buckeyes with all five starters in double figures, first time since Feb. 6, 2011 vs. Minnesota
1 day ago

rustymillerap

Rusty Miller


Attendance for #FightingCamels and #Buckeyes: 12,508.
1 day ago

OSUADAthComm

Dan Wallenberg


Attendance: 12,508
1 day ago

OSUADAthComm

Dan Wallenberg


Under 4 timeout, Buckeyes have five in double figures after a couple A. Williams dunks. Ohio State leads 85-56.
1 day ago

OSUADAthComm

Dan Wallenberg


Campbell has made 10 3s, Matta teams are 40-14 when the opponent makes 10 or more from long range.
1 day ago

BTN_Ohio_State

Ohio State on BTN


Sam Thompson doing Sam Thompson things for @OhioStateHoops on the in-bounds alley-oop! http://t.co/3K3qD9AU9B
1 day ago

OSUADAthComm

Dan Wallenberg


Russell with back to back 3s after an inbounds alley opp pass from Scott to Thompson for the dunk. Buckeyes up 81-54, timeout Campbell.
1 day ago

OSUADAthComm

Dan Wallenberg


Under 8 timeout, Campbell at the line for 3 FTs, Buckeyes lead 73-49. Nine of 10 Buckeyes with minutes have 3 or more pts.
1 day ago

rustymillerap

Rusty Miller


Shannon Scott, with double-digit assists 1st 3 games, has 4 and is on bench with 10:00 left. Thad clearly not helping writers here.
1 day ago

OSUADAthComm

Dan Wallenberg


Campbell with 13 turnovers, Ohio State 19 points off turnovers.
1 day ago

rustymillerap

Rusty Miller


Fighting Camels hanging around 20-point deficit but ... hold on ... can't quite get over the hump.
1 day ago

OSUADAthComm

Dan Wallenberg


Under 12 timeout, Tate goes to the line, Buckeyes lead 65-44. Loving with 18, Scott 11 pts, 4 assists.
1 day ago

OSUADAthComm

Dan Wallenberg


Loving is 7 of 9 from the FT line, ties career high for makes, sets career best in attempts. Buckeyes lead 57-35
1 day ago

rustymillerap

Rusty Miller


Marc Loving with a career-best 18 points (pvs high was 14) with just under 15:00 left. Buckeyes leading 57-35.
1 day ago

OSUADAthComm

Dan Wallenberg


Loving has reached double figures offensively all four games this season. He scored 10 or more in 4 games as a freshman.
1 day ago

OSUADAthComm

Dan Wallenberg


Loving with a career high 16 points, under 16 timeout, Ohio State leads 55-33. Loving is 5 of 6 shooting, 5 of 7 from FT line.
1 day ago

KyleRowland

Kyle Rowland


Tough week for BYU. Cougars go 1-2 with win over Chaminade, OT losses to San Diego State and Purdue.
1 day ago

rustymillerap

Rusty Miller


Had Anthony Lee enrolled at Campbell after leaving Temple instead of Ohio State, he could have been an Owl who became a Camel.
1 day ago

SportsiCohn

Justin A. Cohn


Our @KyleRowland was on the spot in Maui for the Purdue thriller. Check out a very early recap: http://t.co/AN0vilZftg #purdue #sportsjg
1 day ago
BIG TEN SCOREBOARD
Friday, 11/28
Saturday, 11/29
BLOG ARCHIVE:
CATEGORIES: