ESPN.com reporter Austin Ward talks about Ohio State's effort to replace Ryan Shazier at outside linebacker this spring.
We're looking back at the Big Ten's signature moments from last season and looking ahead to how they'll impact the coming season.
In his three seasons in Columbus, Urban Meyer has yet to fall to a Big Ten foe in the regular season. The defending national champions welcome back 14 returning starters (and, oh, three Heisman-caliber QBs), so the conference—and the College Football Playoff—looks to be the Buckeyes' for the taking yet again.
Ohio State athletic director Gene Smith offers the most sensible plan for saving and fixing the graduate transfer rule.
As expected, officials have spent considerable time discussing the proposed "Year of Readiness," but how to make it work is unclear.
For Miami Hurricanes fans, the recruitment of ESPN 300 wide receiver Sam Bruce is potentially the most impactful in the 2016 class.
OSU QB Braxton Miller is just about the only one by now who hasn't publicly addressed his future with the program, but all signs point to his return.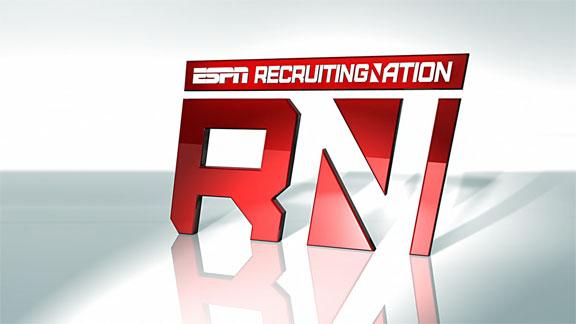 Florida and Florida State know there's a chance to pull the upset with the understanding that Ohio State is enjoying a big lead for Nick Bosa.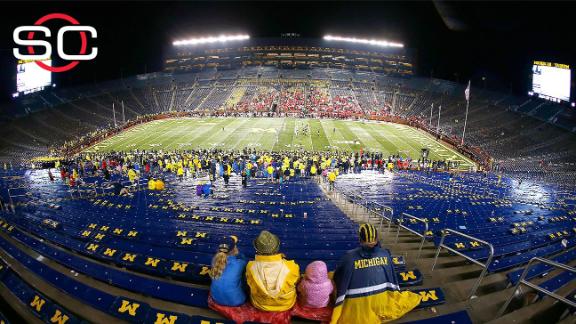 The top tier of college football teams had their worst average attendance this past season since the NCAA began compiling Division I-A, now FBS, averages in 2003.
The league's outlook continues to improve. Also answering questions on Ohio State's biggest issues, Michigan's quarterbacks and more.
Ohio State's medical staff disqualified defensive back from playing after his initial physical exam.
A one-handed grab as a sophomore at Ohio State provided a spectacular highlight during his college career.
When scouting Big Ten quarternbacks, here's a characteristic that's not exactly make-or-break, but it sure helps: Mobility.
Next up is a prerequisite for Big Ten quarterbacks who are producing big plays and pestering defenses: release/arm strength.
We took the traits used by scouts and ranked the top three quarterbacks in the Big Ten in each category. Next up: accuracy.