A look at top seven OSU WR/LB targets
August, 2, 2012
8/02/12
12:42
PM ET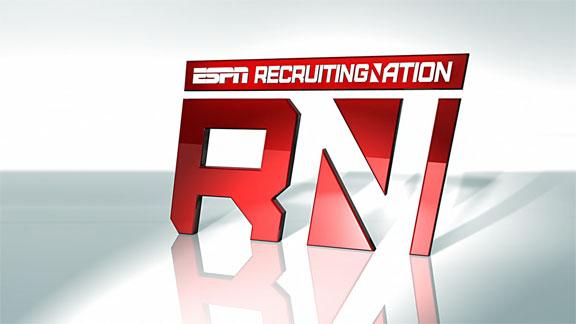 Ohio State's 2013 recruiting class is drawing to a close – especially with offensive tackle
Tim Gardner
committing over the weekend – which means the Buckeyes will have to go over every list with the utmost scrutiny.
The remaining offers they have might go to a wide receiver – if not two – a linebacker – if not two – and maybe a defensive back.
To continue reading this article you must be an Insider
Welcome
!
We see that you are not an ESPN Insider. Upgrade today and gain access to our exclusive coverage.
ESPN The Magazine subscribers

Need more information?
Ohio State Class Moves Into Top 5
Ohio State kicked off the week by landing five-star ILB Raekwon McMillan and followed it up by adding No. 4 wide receiver Johnnie Dixon. On the strength of those two key pickups, the Buckeyes' class jumped to No. 5.
Ohio State Class Moves Into Top 5
VIDEO PLAYLIST
Ohio State Class Moves Into Top 5

Ohio State Class Moves Into Top 5

Ohio State kicked off the week by landing five-star ILB Raekwon McMillan and followed it up by adding No. 4 wide receiver Johnnie Dixon. On the strength of those two key pickups, the Buckeyes' class jumped to No. 5.

Ohio State Adds WR Johnnie Dixon

Ohio State Adds WR Johnnie Dixon

Ohio State Lands No. 1 ILB McMillan

Ohio State Lands No. 1 ILB McMillan
OSU FB RECRUITING SCORECARD
Franklin Ohio State Buckeyes Kids' Deluxe Uniform Set Shop »
rustymillerap

Rusty Miller


RT @Deadspin: VIDEO: between-the-legs spin-o-rama is nasty http://t.co/laAgTwGrFk
36 minutes ago

joe11w

joe11w


New 11W... Video: Re-Live Ohio State's 40-20 Win Over Buffalo: "IT"S OUR DAY!"David Trichel and the ... http://t.co/NDfFF9nH4d
42 minutes ago

11W

Eleven Warriors


While we await the Basketbucks-Notre Dame game, here's Ohio State football's latest video. http://t.co/7iPBR5b4YY http://t.co/8Mee2lvNNx
46 minutes ago

JMUCoachWithers

Everett Withers


Congrats JMU men's basketball team on the win today in Richmond. Go Dukes!
52 minutes ago

bucksinsider

Ohio State News


Best value tickets for the #OrangeBowl are 100's Corner -- from $103. See all options from $44 at our tickets page: http://t.co/c5sl60ZWQs
about an hour ago

KyleRowland

Kyle Rowland


Great story by @DanWetzel on Ed Hightower: http://t.co/8JqC89Gzxw
about an hour ago

rustymillerap

Rusty Miller


RT @treed1919: A Home Depot & Outback Steakhouse on E 23rd in NYC. That's what Columbus folk call Hilliard on the Hudson. http://t.co/UnUbj…
about an hour ago

chris_spielman

Chris Spielman


Thank you to the very kind retired English teacher correcting my grammar in grocery store. Finishing with "don't say that on tv" #coaching
about an hour ago

Brutus_Buckeye

Brutus Buckeye


Here's a nice feature story by @DispatchAlerts on @OhioStateHoops new all-time assists leader, Aaron Craft. http://t.co/JrQJmt8AUj #GoBucks
about an hour ago

Brutus_Buckeye

Brutus Buckeye


RT @OSUCoachMeyer: A look back - Ohio State vs Buffalo - Week 1http://t.co/82BGq8onn6
about 2 hours ago

bucksinsider

Ohio State News


Ohio State's Co-DC Everett Withers to Leave Buckeyes for FCS Job: The two-year pledge has... http://t.co/5rhDa3MOTA #buckeyes #ohiostate
about 2 hours ago

chris_spielman

Chris Spielman


Noah just made 304 buckeye ; 6 kids ; chances are the buckeyes won't survive the night
about 2 hours ago

KyleRowland

Kyle Rowland


RT @JMUCoachWithers: Grateful for the opportunities The Ohio State University has provided me. Excited to lead James Madison in a successfu…
about 2 hours ago

chris_spielman

Chris Spielman


RT @maddie_mae8: This year we tried a new approach to finding that perfect Christmas tree #homegrown http://t.co/o2c9Xu5ybt
about 3 hours ago

Brutus_Buckeye

Brutus Buckeye


For your pregame viewing pleasure ... http://t.co/ztjAJL3dXh#GoBucks #BeatND #OSUvsND
about 3 hours ago

bbournival

Brad Bournival


RT @tHURDLEman: Officially a member of the ND Irish family 🍀🍀🍀 http://t.co/EQyFO0s9Hr
about 4 hours ago

bucksinsider

Ohio State News


Ohio State Football: 4 Players Who Will Be Key to Buckeyes' 2014 Season: Recruiting and ... http://t.co/uOWSopySrU #buckeyes #ohiostate
about 5 hours ago

KyleRowland

Kyle Rowland


RT @JFowlerCBS: #OhioState co-OC Ed Warinner interviewed for the Army job yesterday, per source. Was Army assistant and coordinator from 19…
about 5 hours ago

OSUADAthComm

Dan Wallenberg


The Knicks and Grizzlies play at noon at MSG. The Buckeyes will get 1st look at renovated MSG just before game time. http://t.co/vrsyznfDqv
about 6 hours ago

OSUADAthComm

Dan Wallenberg


The Buckeyes about to get shots up at local athletic club before facing ND at MSG tonight in NYC. 7:30 tip on espn2. http://t.co/ii9NB53yBd
about 6 hours ago

Brutus_Buckeye

Brutus Buckeye


It's a case if WhoDunnIt? @OrangeBowl @MiamiSeaquarium @TheTiger_CU ...Who phin-napped 'Flipper' ... #GoBucks http://t.co/5TYxXtbjYv
about 6 hours ago

rustymillerap

Rusty Miller


35 bowl games, 35 reasons to watch (from @AP) http://t.co/F3SbXJCNkj
about 6 hours ago

Brutus_Buckeye

Brutus Buckeye


.@OhioStateHoops @NDmbb @TheGarden The cuz on the right hasn't worn one since 1989. Ha!
about 6 hours ago

Brutus_Buckeye

Brutus Buckeye


Sometimes I get the same reaction, so this gallery is especially entertaining! @DispatchAlerts http://t.co/2f97WrUPQX
about 7 hours ago

Brutus_Buckeye

Brutus Buckeye


RT @AW_23: Make sure y'all wish my bro @3SScott a happy birthday today!!
about 7 hours ago

Brutus_Buckeye

Brutus Buckeye


Sometimes you just gotta KNOCK THE MOCK!#GoBucks Beat The Irish!@OhioStateHoops vs @NDmbb 7:30 @TheGarden on ESPN2 http://t.co/0JR7l5AlsT
about 8 hours ago

11W

Eleven Warriors


In honor of tonight's game. http://t.co/9zZJ7jshpY
about 8 hours ago

11W

Eleven Warriors


#YNWA
about 8 hours ago

Brutus_Buckeye

Brutus Buckeye


RT @1Ashlaaayy11: Madison Square Garden here I come😍 #buckeyebasketball 🏀 @Brutus_Buckeye
about 8 hours ago

Brutus_Buckeye

Brutus Buckeye


.@TheTiger_CU @BuckeyeMatty First we have to get to the bottom of this case... #GoBucks @OrangeBowl http://t.co/qBnff7fspB
about 8 hours ago

Brutus_Buckeye

Brutus Buckeye


RT @OhioStateHoops: Pizza by the slice with the Buckeyes in NYC http://t.co/oISydbwKZO
about 8 hours ago

Brutus_Buckeye

Brutus Buckeye


RT @JeffBoals: Birthday #shoutout to @3SScott today! Make it a great one! 🎂🎉
about 8 hours ago

11W

Eleven Warriors


Notre Dame's Jerian Grant enters tonight's game getting 19.1 per outing. Will be interesting to see him go against Ohio State's defense.
about 8 hours ago

11W

Eleven Warriors


No. 3 Ohio State meets Notre Dame tonight at Madison Square Garden for the Gotham Classic. Our preview: http://t.co/3BsowzML11
about 8 hours ago

joe11w

joe11w


New 11W... Basketball Preview: Notre Dame vs. No. 3 Ohio State: #3 Ohio State 11-0, 0-0 Big Ten Roster... http://t.co/r31OrIDvBo
about 8 hours ago

chris_spielman

Chris Spielman


RT @InspowerMinds: The most precious giftyou can give someoneis the gift ofyour time and attention.
about 9 hours ago

11W

Eleven Warriors


Orange Bowl ticket update: You can ride club level for the average price of ticket to an Ohio State home game. http://t.co/5BquxBaIL0
about 9 hours ago

11W

Eleven Warriors


Three weeks ago, Ohio State, Ohio Dominican and Mount Union held longest win streaks in D1, D2 and D3. Now, all have one-game losing streaks
about 10 hours ago

chris_spielman

Chris Spielman


RT @Godly_Life: Stay strong! Your test will become your test-imony, your mess will become your mess-age.
about 10 hours ago

chris_spielman

Chris Spielman


RT @DavidRoads: Talent is God given. Be humble. Fame is man-given. Be grateful. Conceit is self-given. Be careful.
about 10 hours ago

11W

Eleven Warriors


Ohio State tackle Taylor Decker cut his hair for charity. Admirable move, but we'll miss the Undertaker look. http://t.co/PNzY2iXu6I
about 10 hours ago

joe11w

joe11w


New 11W... Saturday Skull Session: Urban Meyer, who saw his assistants depart Florida for head-coaching gig... http://t.co/IHZ61culO6
about 11 hours ago

11W

Eleven Warriors


Skull Session: Withers to JMU is official, Army is eyeing Ed Warriner, the Urban Meyer Paper Super Doll, and more. http://t.co/OVV1U3KPfG
about 11 hours ago

rustymillerap

Rusty Miller


RT @AP_Sports: Turner hits OT winner, 76ers tops Nets 121-120 (@apgelston) #nba http://t.co/yLWDOMuHuj
about 17 hours ago

rustymillerap

Rusty Miller


RT @CraryAP: Former #UConn #women's hockey player says she was kicked off team after reporting she was ***** http://t.co/LunqqJmmjD by @AP
about 18 hours ago

JMUCoachWithers

Everett Withers


Grateful for the opportunities The Ohio State University has provided me. Excited to lead James Madison in a successful future. Go Dukes!
about 18 hours ago

bbournival

Brad Bournival


Seriously?? At a h.s basketball game tonight and the pep band played "Raise your glass" by P!nk. #theapocalypseisuponus
about 18 hours ago

rustymillerap

Rusty Miller


James Madison hires #OhioState assistant Withers (from @AP) http://t.co/zxwEj7o1Rm
about 18 hours ago

rustymillerap

Rusty Miller


Wisconsin-Whitewater wins Division III title (from @AP) http://t.co/dK3XT0N0ce
about 18 hours ago

ESPN_BigTen

ESPN BigTen


Withers to JMU; change coming for OSU http://t.co/oPkoQcK7yR
about 21 hours ago

bucksinsider

Ohio State News


Withers to JMU; change coming for OSU: COLUMBUS, Ohio -- The first change to Urban Meyer'... http://t.co/zgW0KWyyQt #buckeyes #ohiostate
about 21 hours ago

BuckeyesBeat

Austin Ward


Urban Meyer vowed changes on defense. The first step is hiring a replacement for Everett Withers. http://t.co/syB73VYAie
about 22 hours ago

ESPNOhioState

ESPN Ohio State


Withers to JMU, change coming for OSU http://t.co/lENg8kg5X3
about 22 hours ago

KyleRowland

Kyle Rowland


Incredible. RT @toledonews Fla. mayor, 93, prepares for 20th term http://t.co/XjQ868gmgh
about 22 hours ago

bucksinsider

Ohio State News


James Madison hires Ohio State assistant Withers: HARRISONBURG, Va. (AP) -- James Madison... http://t.co/XpOHTxNxlN #buckeyes #ohiostate
about 22 hours ago

KyleRowland

Kyle Rowland


JMU did a study in the fall to gage its viability as a FBS program and is rumored to be eyeing Conference USA or the MAC as landing spots.
about 22 hours ago

KyleRowland

Kyle Rowland


The Dukes added an upper deck, club seating and 17 private suites. The stadium can be further expanded to seat over 40,000.
about 22 hours ago

KyleRowland

Kyle Rowland


James Madison recently completed a $62 million stadium expansion to bring the capacity to 25,000.
about 22 hours ago

Brutus_Buckeye

Brutus Buckeye


RT @OSUCoachMeyer: To look back at a great season, there will be a video posted each day up until the Orange Bowl. Go Bucks!http://t.co/l…
about 22 hours ago

ESPNOhioState

ESPN Ohio State


RT @Clark8Chris: Just got offered by Ohio state #blessed
about 22 hours ago

KyleRowland

Kyle Rowland


Meyer (cont.): "He's a great family man, cares about his players and is an excellent recruiter. I expect that he will be a fine head coach."
about 22 hours ago

KyleRowland

Kyle Rowland


Meyer (cont.): "Everett is extremely well respected in the coaching profession and I've enjoyed having him on our staff..."
about 22 hours ago

KyleRowland

Kyle Rowland


Urban Meyer: "I'm happy for Coach Withers, and his family, on his being selected to be head coach at James Madison University..."
about 22 hours ago

BuckeyesBeat

Austin Ward


More from Urban: "Everett is extremely well respected in the coaching profession and I've enjoyed having him on our staff."
about 22 hours ago

KyleRowland

Kyle Rowland


Withers: "I want to put a brand of football on the field that's exciting. I want to sling it around. ...Make Saturday's in the stadium fun."
about 22 hours ago

BuckeyesBeat

Austin Ward


Urban Meyer has released a statement saying he's happy for Everett Withers. "I expect he will be a fine head coach."
about 22 hours ago

KyleRowland

Kyle Rowland


Comments from newly hired James Madison head coach Everett Withers http://t.co/Jr1Z3Ho4CQ
about 22 hours ago

KyleRowland

Kyle Rowland


Withers will stay at Ohio State through the Orange Bowl.
about 22 hours ago

KyleRowland

Kyle Rowland


@DougLesmerises Ironically, two of the worst passing defense performances in program history happened when Saban was OSU's DB coach.
about 22 hours ago

KyleRowland

Kyle Rowland


Everett Withers, complete with James Madison lapel pin. http://t.co/mpQ2HPb7Mc
about 23 hours ago

KyleRowland

Kyle Rowland


Bourne (cont.): "The entire committee was incredibly impressed when we met with him, and I have no doubt that he will be a great leader..."
about 23 hours ago

KyleRowland

Kyle Rowland


JMU AD Jeff Bourne: "Everett is a proven winner and has shown his ability to lead, having spent time as a head coach..."
about 23 hours ago

OSUADAthComm

Dan Wallenberg


RT @CoachCSpartz: We are here New York City. Buckeyes on the Rise! Your Ohio state Buckeyes are #2 in the country and… http://t.co/WxxgYA8O…
about 23 hours ago

joe11w

joe11w


New 11W... Everett Withers Named Head Coach at James Madison: One day after Everett Withers was reported to... http://t.co/5q9m59ga3C
about 23 hours ago

KyleRowland

Kyle Rowland


Everett Withers Named Head Coach at James Madison http://t.co/MYxWTTmQaj
about 23 hours ago

BuckeyesBeat

Austin Ward


Per James Madison's announcement, Everett Withers will be coaching with the Buckeyes in the Discover Orange Bowl.
about 23 hours ago

BuckeyesBeat

Austin Ward


James Madison officially announces hiring of Everett Withers. Urban Meyer is looking for his first new assistant since arriving at OSU.
about 23 hours ago

ESPN_BigTen

ESPN BigTen


Iowa responds to DJK's allegations http://t.co/ZZIG8qGSen
about 23 hours ago

Brutus_Buckeye

Brutus Buckeye


Follow @OhioState_MSwim (NEW) & @OhioState_WSwim for all the latest news on your #Buckeye swim teams. #FF #GoBucks
about 23 hours ago

ESPN_BigTen

ESPN BigTen


My news story on Iowa's response to the allegations by Derrell Johnson-Koulianos, with additional comments from DJK… http://t.co/6MvjYCqTz9
about 23 hours ago

bigtenconf

Big Ten Conference


11 #B1GMBBall teams hit the court this weekend. What's the best seat in your team's arena to watch a game? http://t.co/S27MUb7RC8
1 day ago

Brutus_Buckeye

Brutus Buckeye


BREAKING: Pet detective called to @MiamiSeaquarium. Flipper reported missing following @OrangeBowl pick. #GoBucks http://t.co/zpJiEc1B4G
1 day ago

KyleRowland

Kyle Rowland


Ohio State pass defense rankings | 2009: 13th, 2010: 8th, 2011: 14th, 2012: 78th, 2013: 104th.
1 day ago

joe11w

joe11w


New 11W... Christmas Recruiting Wishlist: Putting a Bow on the 2014 Class: Santa Urbz delivered some early ... http://t.co/SDWih15MuP
1 day ago

KyleRowland

Kyle Rowland


RT @OSUCoachMeyer: To look back at a great season, there will be a video posted each day up until the Orange Bowl. Go Bucks!http://t.co/l…
1 day ago

11W

Eleven Warriors


Christmas Wishlist: Remaining targets in Ohio State's recruiting class and their odds of committing. http://t.co/OOwAeUVBqL
1 day ago

KyleRowland

Kyle Rowland


Ohio State ranks 104th nationally in pass defense and 11th in the Big Ten, ahead of just lowly Purdue.
1 day ago

KyleRowland

Kyle Rowland


Wolverines and Spartans managed to throw for 755 yards and seven passing touchdowns in back-to-back games.
1 day ago

KyleRowland

Kyle Rowland


In final two games of 2013, Michigan and Michigan State totaled 1,041 yards of offense and scored a combined 75 points against Buckeyes.
1 day ago

Brutus_Buckeye

Brutus Buckeye


It wouldn't be a Mega Gallery without plenty of Buckeye pics! #GoBucks @espnmag http://t.co/uKG00amwME
1 day ago

ESPN_BigTen

ESPN BigTen


Bad season hasn't hurt Cats' recruiting one bit RT @insidenu: Parrker Westphal commits to #Northwestern over Vandy. http://t.co/kp8A0TB4zz
1 day ago

ESPN_BigTen

ESPN BigTen


Big Ten Friday mailblog http://t.co/08PvRhzvSR
1 day ago

ESPNOhioState

ESPN Ohio State


Big Ten Friday mailblog http://t.co/Mp2ZmGxYOj
1 day ago

ESPN_BigTen

ESPN BigTen


Melvin Gordon makes right call on return http://t.co/TEQaxpgBfz
1 day ago

KyleRowland

Kyle Rowland


Change is in the Air for Ohio State Defense http://t.co/PI4MBJR9dT
1 day ago

KyleRowland

Kyle Rowland


RT @TroyBaumgartner: Today on the Pregame @KyleRowland at 4:30, Huron BB coach Bobby James at 5:10, and @TheRealBobEvans at 5:30 talking Ca…
1 day ago

ESPN_BigTen

ESPN BigTen


Newser on Melvin Gordon returning to Wisconsin for his redshirt junior season. Big news for Badgers … http://t.co/SIlynPbJMz
1 day ago

KyleRowland

Kyle Rowland


RT @MatthewStoss A source: Everett Withers is in town. He ate dinner at Joshua Wilton with JMU AD Jeff Bourne and his wife last night.
1 day ago

ESPN_BigTen

ESPN BigTen


@marcmorehouse Problem is if you beat ND, ND is down. You lose, B1G stinks. Wins vs. SEC, top Pac-12/ACC/Big 12 help more in perception.
1 day ago

ESPN_BigTen

ESPN BigTen


Think we know what this is about now. RT @CoachHammock: Great news to start the day. Future is bright in Wisconsin
1 day ago
BIG TEN SCOREBOARD
Saturday, 12/21
Monday, 12/23
Tuesday, 12/24
Thursday, 12/26
Friday, 12/27
Saturday, 12/28
Monday, 12/30
Tuesday, 12/31
Wednesday, 1/1
Thursday, 1/2
Friday, 1/3
Saturday, 1/4
Sunday, 1/5
Monday, 1/6
BLOG ARCHIVE:
CATEGORIES: