California QB takes in UGA, Elite 11
April, 14, 2013
4/14/13
7:52
AM ET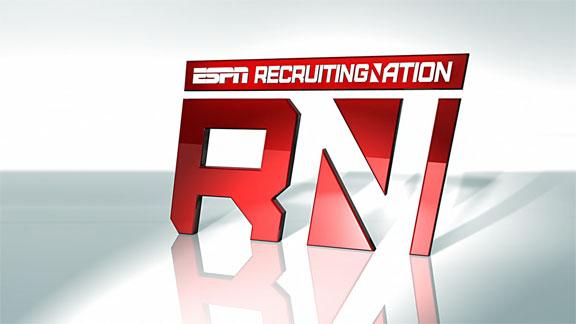 BUFORD, Ga. -- ESPN Watch List
Brandon Dawkins
(Westlake Village, Calif./Oaks Christian) really wants to be in the Elite 11 quarterback competition. In fact, he and his family flew more than 2,000 miles to compete in Saturday's Atlanta regional.
The Elite 11 this year will be combined with The Opening so invitations are limited.
To continue reading this article you must be an Insider
Insider
One Thing To Know: Pac-12 Recruiting
Recruiting reporter Erik McKinney discusses the top storyline to watch in 2015 college football recruiting within the Pac-12. Somewhat quietly, Washington State is putting together a potent class.
One Thing To Know: Pac-12 Recruiting
VIDEO PLAYLIST
OREGON FB RECRUITING SCORECARD
ESPN_Pac12blog

ESPN_Pac12blog


Mailbag: Pressure on Oregon? http://t.co/F2lL1Qic3t
8 minutes ago

DuckSportsNow

Duck Sports Now


Leaders after Round of 32 in Oregon's Greatest Athlete Bracket Challenge http://t.co/jqbFMhIHqk
18 minutes ago

DuckSportsNow

Duck Sports Now


Top 25 Oregon Ducks: No. 14 – DE Arik Armstead http://t.co/eUfi6o3RRu
39 minutes ago

GoDucks

GoDucks


VB season around the corner, watch @OregonVB sweeping the Beavs last year right now on @Pac12Networks. http://t.co/J7kom9hssO #GoDucks
41 minutes ago

Pac12Networks

Pac-12 Networks


#NW: @OregonVB opens the 2013 Pac-12 season with a sweep of OSU. #RivalryWeek http://t.co/x006mkVYpB http://t.co/sb58eoQhvP
41 minutes ago

DuckSportsNow

Duck Sports Now


Emerald Quick Hits: USA Today Amway Coaches Poll ranks Oregon No. 4 http://t.co/AwTpOkkiOC
about an hour ago

Pac12Networks

Pac-12 Networks


ICYMI: Take in the aroma of @WinTheDay's season tickets in 2014. http://t.co/HDce3NJWNi http://t.co/hyZCRE3rKN
about an hour ago

DuckSportsNow

Duck Sports Now


Oregon's Greatest Athlete: Round of 16 matchups set http://t.co/FLOdrwpz3I
about an hour ago

oregonliveducks

oregonlive.com/ducks


Leaders after Round of 32 in Oregon's Greatest Athlete Bracket Challenge http://t.co/ZKdJmGfee2 #goducks
about an hour ago

DuckSportsNow

Duck Sports Now


Top 25 Oregon Ducks: No. 15 – LT Tyler Johnstone http://t.co/BETaYBf0pV
about 2 hours ago

DuckSportsNow

Duck Sports Now


Top-25 Oregon Ducks: No. 25-16 http://t.co/KrR03BCTTC
about 2 hours ago

Pac12Networks

Pac-12 Networks


#NW: @stanfordwvb completes a season sweep of their rivals on Senior Night. #RivalryWeek http://t.co/x006mkVYpB http://t.co/0zsopYw3qF
about 2 hours ago

oregonliveducks

oregonlive.com/ducks


Oregon's Greatest Athlete: Round of 16 matchups set http://t.co/fuwRGWcs1d #goducks
about 2 hours ago

ESPN_Pac12blog

ESPN_Pac12blog


Best of Mike Leach's Reddit AMA http://t.co/asnkQLPrxM
about 2 hours ago

Pac12Networks

Pac-12 Networks


We'll always be able to say we knew @BishopSankey when, right? Roundup: http://t.co/CVEu4YEvtn http://t.co/FOpFU1cEyS
about 2 hours ago

DuckSportsNow

Duck Sports Now


Pac-12 lunch links http://t.co/Up9tvyIhM5
about 2 hours ago

DuckSportsNow

Duck Sports Now


50 shades of green: Ducks achieve domination with image and cool http://t.co/ST31PcOr6S
about 3 hours ago

DuckSportsNow

Duck Sports Now


Top 25 Oregon Ducks: No. 17 – OLBs – Coleman and Prevot http://t.co/0MExE4PwPB
about 3 hours ago

Pac12Networks

Pac-12 Networks


#NW: @stanfordwvb takes down California in enemy territory. #RivalryWeek. http://t.co/kyGnfV2NVT http://t.co/uaNsU3vwEt
about 3 hours ago

DuckSportsNow

Duck Sports Now


JC Review: Dominique Harrison http://t.co/LkSAoJWhIR
about 4 hours ago

DuckSportsNow

Duck Sports Now


2014 Pac-12 Ultimate Road Trip: Week 14 http://t.co/a1ol3HuB6r
about 4 hours ago

DuckSportsNow

Duck Sports Now


Pac-12 Ultimate Road Trip: Week 13 http://t.co/4KiUFbDzWL
about 4 hours ago

DuckSportsNow

Duck Sports Now


Top Pac-12 players: Nos. 5-1 http://t.co/ZRiwfaV31t
about 4 hours ago

ESPN_Pac12blog

ESPN_Pac12blog


Alaska Airlines to offer priority boarding http://t.co/hFof2pALsc
about 4 hours ago

McNamaraUO

Andy McNamara


Ifo highest ranked CB RT @WinTheDay: Mariota No. 2, @ifo14 No. 9 in ESPN's Top 100 #CFB Players #GoDucks http://t.co/Z5OHX0i9tM
about 4 hours ago

ESPN_Pac12blog

ESPN_Pac12blog


Pac-12 lunch links http://t.co/jYBAuFjBLq
about 4 hours ago

Pac12Networks

Pac-12 Networks


#pac12vb returns in 29 days!Catch up on volleyball today on Pac-12 Networks. #RivalryWeek http://t.co/4zRulq3hur http://t.co/VzirahfPCq
about 4 hours ago

McNamaraUO

Andy McNamara


Canton Ducks RT @kentono: #GoDucks #PFHOF https://t.co/KZJBGwFcQa
about 4 hours ago

OregonVB

Oregon Volleyball


Why we luv this place http://t.co/aHdXjnj5hy
about 5 hours ago

WinTheDay

Oregon Football


Mariota No. 2, @Ifo14 No. 9 in ESPN's Top 100 College Football Players #GoDucks http://t.co/PwCwLFCHSv
about 5 hours ago

McNamaraUO

Andy McNamara


Mark Asper has joined @GeoffSchwartz74, @WaltThurm3 & @SpittyP on the NY Giants roster #ProDucks #GoDucks
about 5 hours ago

Pac12Networks

Pac-12 Networks


NEW: Seven #pac12fb QBs are on the 2014 @goldenarmaward watch list. http://t.co/7wt38cVuRU http://t.co/mpFEX8CDJv
about 5 hours ago

McNamaraUO

Andy McNamara


Mark Asper has joined @GeoffSchwartz74, @WaltThurm3 & @SpittyP on the NY Giants roster #ProDucks #GoDucks
about 5 hours ago

DuckSportsNow

Duck Sports Now


The final Oregon Ducks live chat of the offseason is here; have a question for reporter Andrew Greif? http://t.co/UgwdGKSiJc
about 5 hours ago

DuckSportsNow

Duck Sports Now


Oregon Ducks opponent preview: Can Arizona reload after losses on offense? http://t.co/9AOXYAcqY6
about 5 hours ago

McNamaraUO

Andy McNamara


Ducks 8th RT @SBNationCFB: 15 FBS teams w/100+ wins since current recruits were 1st-graders: http://t.co/oNnv30qI0N http://t.co/nVvj4J6Hyz
about 6 hours ago

Pac12Networks

Pac-12 Networks


Looking to get over the Friday hump? Think of this:August starts today. Fall sports start in August.It's all happening.
about 6 hours ago

oregonliveducks

oregonlive.com/ducks


The final Oregon Ducks live chat of the offseason is here; have a question for reporter Andrew Greif? http://t.co/sTP8g1LE8w #goducks
about 6 hours ago

oregonliveducks

oregonlive.com/ducks


Oregon Ducks opponent preview: Can Arizona reload after losses on offense? http://t.co/RzAU4Ug1ih #goducks
about 6 hours ago

Pac12Networks

Pac-12 Networks


Happy Friday! @StanfordFBall would like to remind you that football is coming. http://t.co/7Ufsim6n6Y #pac12fb http://t.co/EGGKpbt9r8
about 6 hours ago

DuckSportsNow

Duck Sports Now


Ducks to get visit from Crespi safety http://t.co/vJykjkbKB4
about 6 hours ago

DuckSportsNow

Duck Sports Now


New coach impressed with Duck commit http://t.co/juDiykxGMb
about 6 hours ago

Pac12Networks

Pac-12 Networks


Oh dear, it appears Facebook is down! Never fear: you can keep following Pac-12 Networks right here on Twitter dot com.
about 7 hours ago

DuckSportsNow

Duck Sports Now


Preseason camp preview: Special teams http://t.co/3QuNFFaBUd
about 7 hours ago

ESPN_Pac12blog

ESPN_Pac12blog


2014 Pac-12 Ultimate Road Trip: Week 14 http://t.co/GA2GMHY0aM
about 7 hours ago

DuckSportsNow

Duck Sports Now


ESPN Ranks Top Pac-12 Players for 2014, Three Oregon Ducks in Top Ten http://t.co/lppqzlPHil
about 7 hours ago

ESPN_Pac12blog

ESPN_Pac12blog


Pac-12 Ultimate Road Trip: Week 13 http://t.co/5KljVNj8g9
about 8 hours ago

DuckSportsNow

Duck Sports Now


Marcus Mariota three-peats atop Pac-12′s top player ranking: Oregon rundown http://t.co/vnxOTJYplM
about 8 hours ago

oregonliveducks

oregonlive.com/ducks


Marcus Mariota three-peats atop Pac-12's top player ranking: Oregon rundown http://t.co/rsBr7XmZQt #goducks
about 8 hours ago

ESPN_Pac12blog

ESPN_Pac12blog


Top Pac-12 players: Nos. 5-1 http://t.co/qQl95UWO3W
about 10 hours ago

ESPNOregon

ESPN Oregon


Top Pac-12 players: Nos. 5-1 http://t.co/RX5zGzbQ7o
about 10 hours ago

DuckSportsNow

Duck Sports Now


Chip Kelly Update: Tonka Trucks and a Media Blitz http://t.co/YbP2L7D9wU
about 10 hours ago

DuckSportsNow

Duck Sports Now


Division Power Rankings: Pac-12 South http://t.co/KHg0hggqM6
about 10 hours ago

oregonliveducks

oregonlive.com/ducks


Damian Lillard and Kyrie Irving go from rivals to friends, Timbers going big for All-Star Game: Orego... http://t.co/wnVwKmz0gv #goducks
about 11 hours ago

Pac12Networks

Pac-12 Networks


#NW: A Rumble in the Rockies goes overtime, where @CUBuffsMBB prevails. #RivalryWeek http://t.co/x006mkVYpB http://t.co/KsRduP2KDF
about 18 hours ago

Pac12Networks

Pac-12 Networks


Take a walk down Pac-12 memory lane with #VarsityDays starting this Sunday! http://t.co/q4TLRfJkJ2 http://t.co/4w4Hp1zo6J
about 18 hours ago

Pac12Networks

Pac-12 Networks


ICYMI: Here are the six #pac12fb teams in the 2014 preseason Coaches Poll. http://t.co/3TWAQmy36j http://t.co/fvrq63Tz23
about 19 hours ago

Pac12Networks

Pac-12 Networks


#NW: @SunDevilHoops gets Valentine's Day revenge on Arizona in a 2OT win. #RivalryWeek http://t.co/x006mkVYpB http://t.co/nmUAEhaEJn
about 20 hours ago

Pac12Networks

Pac-12 Networks


.@UWVolleyball's incredible season is one of many highlights in the UW edition of Timelines: http://t.co/gMuDLQWStP http://t.co/6kdqXquYWd
about 20 hours ago

DuckSportsNow

Duck Sports Now


Know the Opponent: MWC Part II http://t.co/shtmfHIRxk
about 20 hours ago

Pac12Networks

Pac-12 Networks


.@CalWLacrosse has a new head coach, and she comes to Berkeley from (gasp!) Stanford. http://t.co/o9PP7dUAAJ http://t.co/zbde7HQBWu
about 21 hours ago

DuckSportsNow

Duck Sports Now


Former Oregon Duck Tommy Thorpe can't quite leave Oregon as his professional career begins http://t.co/GpvLedW7i8
about 21 hours ago

Pac12Networks

Pac-12 Networks


#NW: A Sonoran Desert-sized romp by @APlayersProgram over ASU. #RivalryWeek http://t.co/x006mkVYpB http://t.co/tNAi6zxz4b
about 21 hours ago

KBDeuce4

Kenjon Barner


Through prayer and faith God will direct your path and place others around you that will help guide… http://t.co/5flNQQzrcF
about 21 hours ago

Prehmmr247

Matt Prehm


Yell-O? How about Jell-O! http://t.co/0bEhNnEHqF
about 22 hours ago

oregonliveducks

oregonlive.com/ducks


Former Oregon Duck Tommy Thorpe can't quite leave Oregon as his professional career begins http://t.co/E0WcnipsOc #goducks
about 22 hours ago

DuckSportsNow

Duck Sports Now


Oregon Ducks scratch-and-sniff football tickets: Best of Twitter reaction http://t.co/pOIHQLRynw
about 22 hours ago

Pac12Networks

Pac-12 Networks


.@UWSoftball pulled off one heck of a 2014 season. Relive it on their edition of Timelines: http://t.co/gMuDLQWStP http://t.co/LFcGEAnOfi
about 22 hours ago

UOPintens

Craig Pintens


According to @darrenrovell we either have expanded Autzen to 140K or only have 20k STHs. Neither is correct. #GoDucks
about 23 hours ago

WSUCougars

WSU Cougars


We're proud to announce Steve Gleason (@TeamGleason) as the lone 2014 WSU Athletic Hall of Fame inductee! #GoCougs http://t.co/9lRJbf5hrz
about 23 hours ago

oregonliveducks

oregonlive.com/ducks


Oregon Ducks scratch-and-sniff helmets, Will Barton gets contract gaurantee: Oregonian Sports Top 5 at 5 http://t.co/gvBYPNGnBe #goducks
about 23 hours ago

DuckSportsNow

Duck Sports Now


Oregon Ducks preseason No. 4 ranking sets table for potential playoff run http://t.co/usXeZhaOFJ
about 23 hours ago

DuckSportsNow

Duck Sports Now


Benson's Path of Progression Goes Through China http://t.co/0Pi5j0b8mv
about 23 hours ago

DuckSportsNow

Duck Sports Now


Federighi Earns NCAA Postgraduate Scholarship http://t.co/arSePp0yp4
1 day ago

DuckSportsNow

Duck Sports Now


Ducks Ranked No. 4 in First Coaches Poll http://t.co/Z2jY84KLJp
1 day ago

McNamaraUO

Andy McNamara


Heisman: Mariota; Rimington: Grasu #GoDucks RT @CFBONFOX: Predicting major awards for 2014. http://t.co/xCuUK3vdmR http://t.co/GmLfoOUKLd
1 day ago

Pac12Networks

Pac-12 Networks


#NW: Dwight Powell's double-double carries @stanfordbball to victory over Cal. #RivalryWeek http://t.co/x006mkVYpB http://t.co/PyWKyNOeHR
1 day ago

oregonliveducks

oregonlive.com/ducks


Pundits pick apart value of preseason polls: Pac-12 roundup http://t.co/rOwARMFyVB #goducks
1 day ago

KMBCMattyD

Matty D


Guess who this ball is being thrown to? #ChiefsCamp PICS -> http://t.co/V6gpmyD5c5 @CheckDat6 #RunDat @kmbc http://t.co/RzVDcvDp2o
1 day ago

65TPTPhotog

Steve Sanders


Learning the game @jcharles25 and @CHECKDAT6 checking in http://t.co/1WlE6LQnQ9
1 day ago

24Randazzo_j

joe randazzo, bruh


Explosivness in a picture. http://t.co/2OMqo7jg7e
1 day ago

ESPN_Pac12blog

ESPN_Pac12blog


Nonconference primer: Washington State http://t.co/Cbf28EPqfe
1 day ago

KMBCMattyD

Matty D


VIDEO: @CHECKDAT6 fans to @kmbc: #RunDat #ChiefsCamp http://t.co/kAIvmbEqBW http://t.co/n92jyZ8wQ2
1 day ago

DuckFootball

Rob Moseley


Oh wow. As a former copy editor myself, that is A-plus stuff. RT @DufresneLATimes This headline deserved a byline. http://t.co/EazeytW2Y8
1 day ago

Pac12Networks

Pac-12 Networks


.@CalWLacrosse is welcoming Brooke Eubanks as its new head coach. http://t.co/o9PP7dUAAJ http://t.co/RutXUxgoPZ
1 day ago

Pac12Networks

Pac-12 Networks


#NW: @CalMensBBall opens Pac-12 play in 2014 with a win over Stanford. #RivalryWeek http://t.co/x006mkVYpB http://t.co/qWVNLOGFYT
1 day ago

KBDeuce4

Kenjon Barner


Through praye http://t.co/oM33mIYIn1
1 day ago

KBDeuce4

Kenjon Barner


Through prayer and faith God will lead you to whet http://t.co/W8gB39VV68
1 day ago

UOPintens

Craig Pintens


Facility pics. Flashback 1 yr ago today, the Hatfield-Dowlin opening http://t.co/ofgtKh93zU #tbt #GoDucks
1 day ago

oregonliveducks

oregonlive.com/ducks


Oregon Ducks, Oregon State Beavers athletes bond with cancer survivors on special fishing trip http://t.co/nc2ANSlCI9 #goducks
1 day ago

McNamaraUO

Andy McNamara


Whoa. I'll never unsee this #GoDucks RT @r_fullmer: Look! There's a flying Duck in the OSU Beaver Logo http://t.co/OGLfHl6BbF
1 day ago

QuackCave

QuackCave


.@Univ_Of_Oregon students - Work in the coolest cave and join our social media team! Deadline is tomorrow. #GoDucks http://t.co/CT0QkGTz9P
1 day ago

Pac12Networks

Pac-12 Networks


What smells like bread? Oh, it's those @OregonDuckTix season tickets. Roundup: http://t.co/8nQOEqEglV http://t.co/TchhEZeJov
1 day ago

DuckSportsNow

Duck Sports Now


Pac-12 lunch links http://t.co/Eqn9t1AX6Y
1 day ago

ADCalBears

Mike Williams


Welcome to the #CalFamily, @CalCoachEubanks! We are thrilled to have you leading our women's lacrosse program. http://t.co/TiDy2aMNg6
1 day ago

DuckSportsNow

Duck Sports Now


Inside the position rankings: 2016 http://t.co/0Lf0n1w3pc
1 day ago

USC_Athletics

USC Trojans


#TBT USC icons nearly a century apart, Louis Zamperini and Matt Barkley. #FightOn #Unbroken http://t.co/kzIpPjUIwG
1 day ago

DuckFootball

Rob Moseley


ESPN is ranking the top 100 players in college football, and Oregon center Hroniss Grasu comes in at No. 24: http://t.co/35MuAchfO8 #GoDucks
1 day ago

DuckSportsNow

Duck Sports Now


Half the Pac-12 ranked in coaches poll http://t.co/aFRXPXUBZL
1 day ago

DuckSportsNow

Duck Sports Now


Florida State Seminoles are No. 1 in preseason coaches poll http://t.co/tT4Idi2m8m
1 day ago
PAC-12 SCOREBOARD
Thursday, 8/28
Friday, 8/29
Saturday, 8/30
BLOG ARCHIVE:
CATEGORIES: