Ducks recruiting mailbag
October, 12, 2012
10/12/12
7:00
AM ET
It's that time again. The Ducks have a bye this week, so it's time to dig through the Oregon recruiting mailbag and see what's on your mind.
[+] Enlarge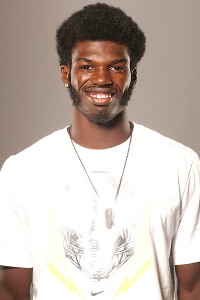 Tom Hauck for ESPN.comCould ESPN 150 safety Leon McQuay III find himself with the Ducks?
Ruben G. (Hillsboro, Ore.):
What is going on with the Ducks' defensive line recruiting? Haven't heard hardly any news about a position that has always been tough for them.
To continue reading this article you must be an Insider
Insider
Pac-12 Teams Can Load Up At WR
Recruiting reporter Erik McKinney joins ESPN's Phil Murphy to break down the deep West Region wide receiver class in 2016.
Pac-12 Teams Can Load Up At WR
VIDEO PLAYLIST
OREGON FB RECRUITING SCORECARD
Nike Men's Oregon Ducks Stadium Fan White Gloves Shop »
Pac12Networks

Pac-12 Networks


The Pac-12 Champion @StanfordWBB Cardinal fall to Notre Dame in the #ncaaW Sweet 16. http://t.co/IN9OVuZE2C
3 minutes ago

Pac12Networks

Pac-12 Networks


.@sundevilwbb drops a heartbreaker to Florida State in the #ncaaW Sweet 16. http://t.co/reJErJAUPL
7 minutes ago

DuckSportsNow

Duck Sports Now


Ducks Bounce Back on Moving Day http://t.co/Feobxmp0L0
13 minutes ago

GoDucksTV

GoDucks TV


Now on @GoDucksTV: Hawkins Post Game 3-27 http://t.co/n9AnhmCI5V #GoDucks
17 minutes ago

GoDucksTV

GoDucks TV


Now on @GoDucksTV: White Post Game 3-27 http://t.co/ZE02SjeeXP #GoDucks
17 minutes ago

Pac12Networks

Pac-12 Networks


They fought Goliath for 40 minutes, but ultimately fell short. Congratulations @Runnin_Utes on an incredible season. http://t.co/bxul5iQoWe
24 minutes ago

DuckSportsNow

Duck Sports Now


Ducks' top spring story lines: No. 10 – Replacing Malone and Washington at linebacker http://t.co/sWS2Q4I2tT
31 minutes ago

Pac12Networks

Pac-12 Networks


#Pac12AfterDark
54 minutes ago

Pac12Networks

Pac-12 Networks


Reminder: #UOvsAZ baseball is live now on Pac-12 Networks and http://t.co/YfMNDWLu5w http://t.co/sb4FizKqJh
about an hour ago

DuckSportsNow

Duck Sports Now


Rose Shines in Loss Against Top-Ranked USC http://t.co/Vb07YmkuYu
about an hour ago

Pac12Networks

Pac-12 Networks


.@ASUSoftball opened up a DELI with this grand salami from Chelsea Gonzales! It's the #ASUvsAZ Play of the Game: http://t.co/nzKlXAuk0t
about an hour ago

Pac12Networks

Pac-12 Networks


.@ASUSoftball goes into Tucson and steals one from the 'Cats! #ASUvsAZ http://t.co/48E7dQ3QZs
about an hour ago

Pac12Networks

Pac-12 Networks


Halftime opinion poll: Which Coach K is more awesome?RT for @LKrystkowiak Fav for @LKrystkowiak #BackThePac http://t.co/nJ4kiXTwm0
about an hour ago

Pac12Networks

Pac-12 Networks


At the half in Houston, the @Runnin_Utes trail top-seeded Duke by just five, 22-27. #BackThePac
about an hour ago

TimothyAskew1

Timothy Askew


I like Utah's Defense so far on Duke. Go Utah! #BackThePac
about 2 hours ago

crichton18

Jeff Crichton


Go Utah! #BackThePac
about 2 hours ago

Mookies_dad

Bard Doster


Let's go @Runnin_Utes . #BearDown #BackThePac
about 2 hours ago

Pac12Networks

Pac-12 Networks


If you really #BackThePac, you'll listen to the infectiously good @UtahAthletics fight song on repeat: https://t.co/F51A6PAuet
about 2 hours ago

DuckSportsNow

Duck Sports Now


Ducks Unable to Take Down No. 15 UCLA on the Road http://t.co/PHStGKYe01
about 2 hours ago

DuckSportsNow

Duck Sports Now


Oregon softball learns the proper way to celebrate home runs http://t.co/LaYKO61SrX
about 2 hours ago

DuckSportsNow

Duck Sports Now


Ducks Bash Dawgs 8-0 In Perfect Game By Cheridan Hawkins http://t.co/HNOo2jgQWt
about 2 hours ago

MightyOregon

Yell O


Don't care what pundits say, seeing Utah play as a #5 is a joke after what Oregon did to them in the Pac-12.
about 2 hours ago

CindyBrunsonAZ

Cindy Brunson


Sir Charles Barkley just picked @Runnin_Utes to upset #Duke Yep, that'll work! #BackThePac
about 2 hours ago

SunDevilWBB

Sun Devil WBB


The Sun Devils warming up for #Sweet16! Tipoff will be approx. 7pm PT/10pm ET. Tune in to ESPN2! http://t.co/B8XlhqI6u4
about 2 hours ago

StanfordWBB

Stanford WBB


And we're off! #GoStanford http://t.co/E8rL1hKszc
about 2 hours ago

Pac12Networks

Pac-12 Networks


#BeatDuke #BackThePac
about 2 hours ago

DuckSportsNow

Duck Sports Now


Hawkins Post Game 3-27 http://t.co/HWS1ds7gnF
about 3 hours ago

DuckSportsNow

Duck Sports Now


White Post Game 3-27 http://t.co/T4H7CKn36a
about 3 hours ago

DuckSportsNow

Duck Sports Now


Oregon's Cheridan Hawkins on her perfect game: 'I'll take an out any way I can' http://t.co/UoKa5z1bt0
about 3 hours ago

VisualizeVanity

Controversal


@BOSSLIFEDAT13 I'm proud for what you have become and what you are becoming and that's real bro.
about 3 hours ago

Pac12Networks

Pac-12 Networks


.@Runnin_Utes fans, #GetPumped with a look back at the Georgetown win to get to the #Sweet16. http://t.co/H9tBZvjYLJ
about 3 hours ago

Pac12Networks

Pac-12 Networks


Respect is earned, not given. @UCLAMBB earned every ounce this year. One thing is for sure— greatness is Bruin in LA. http://t.co/OgH1XVgnSt
about 3 hours ago

GoDucksTV

GoDucks TV


Now on @GoDucksTV: Oregon's Cheridan Hawkins on her perfect game: 'I'll take an out any way I can' http://t.co/vxInYwogXb #GoDucks
about 3 hours ago

Pac12Networks

Pac-12 Networks


Here comes @UCLAMBB! #BackThePac http://t.co/thQ8u3Db7x
about 4 hours ago

DuckSportsNow

Duck Sports Now


Oregon's Cheridan Hawkins on her perfect game: 'I'll take an out any way I can' http://t.co/gcaQXxbZg0
about 4 hours ago

MikeEiden11

Michael Eiden


@BOSSLIFEDAT13 @Nike let's run some routes today. I'll throw #ScoDucks
about 4 hours ago

Clintonrmiller

Clint miller


@BOSSLIFEDAT13 @ShiekhShoes You gotta speak with Mike at the office homie.
about 4 hours ago

nikeblog

Nikeblog.com


The shoes on this guy RT @BOSSLIFEDAT13 EARLY MORNING @shiekhshoes TRYING TO GET MY RUNDAT GEAR IN THE STORE #RUNDAT http://t.co/U9QQqUsM95
about 4 hours ago

Pac12Networks

Pac-12 Networks


At the half, @UCLAMBB trails Gonzaga, 28-35. We ask now for your emoji reaction to the first half! #BackThePac http://t.co/XG3i1feZdL
about 4 hours ago

OregonSB

Oregon Duck Softball


BOOOOOOOOOM!!! Oregon run-rules UW with a two-run @Deccccker9 walk-off homer and @CheridanH11 throws a perfect game! http://t.co/KGcGI7axyV
about 4 hours ago

Pac12Networks

Pac-12 Networks


Batter up! @Cal_Baseball is in SLC to take on @utahbaseball live now on Pac-12 Networks: http://t.co/YfMNDWLu5w http://t.co/VLxPbtsndG
about 4 hours ago

Pac12Networks

Pac-12 Networks


.@Utah_Softball's Kristen Stewart went Twilight on this two-RBI double! It's the #UTAHvsSTAN Play of the Game: http://t.co/QZaaEDZyFY
about 4 hours ago

Pac12Networks

Pac-12 Networks


Batter up! @Cal_Baseball is in SLC to take on @utahbaseball live now on Pac-12 Networks: http://t.co/YfMNDWLu5w http://t.co/nzaCThqYQv
about 4 hours ago

Pac12Networks

Pac-12 Networks


The Ducks and 'Cats are on the diamond. Tune into Pac-12 Networks or http://t.co/YfMNDWLu5w #UOvsAZ http://t.co/yKqIRBzGAu
about 4 hours ago

Pac12Networks

Pac-12 Networks


The Utes of @Utah_Softball cut down the Trees on The Farm! #UTAHvsSTAN http://t.co/ZGU86BlqDP
about 4 hours ago

Pac12Networks

Pac-12 Networks


Hailey Decker's walk-off two-run HR won the day for @OregonSB. It's the #UWvsUO Play of the Game: http://t.co/07wu182XUA
about 4 hours ago

Pac12Networks

Pac-12 Networks


.@OregonSB makes quick work of the Huskies in Eugene! http://t.co/jwRrDhPzAw
about 4 hours ago

UOPintens

Craig Pintens


Not a bad afternoon to check out @OregonSB as they win 8-0 & @CheridanH11 throws a perfect game. #GoDucks
about 4 hours ago

Pac12Networks

Pac-12 Networks


It's pronounced "Gunzogga," right? #BackThePac
about 5 hours ago

DuckSportsNow

Duck Sports Now


Ducks Lose Yet Another Veteran http://t.co/kNOpejCWNw
about 5 hours ago

DuckSportsNow

Duck Sports Now


Denver Broncos: Draft Interest in Ifo-Ekpre Olomu, Ducks http://t.co/NPFMNGbyJW
about 5 hours ago

CindyBrunsonAZ

Cindy Brunson


Come on @UCLAMBB Here's to being in an upset state of mind! #BackThePac
about 5 hours ago

geoffschwartz

Geoff Schwartz


Come on gutty little Bruins! Win for the #Pac12 #BackThePac
about 5 hours ago

Pac12Networks

Pac-12 Networks


#BackThePac
about 5 hours ago

Pac12Networks

Pac-12 Networks


#GetPumped Bruins fans. It's almost time for tip-off. See how @UCLAMBB got ready for Gonzaga. http://t.co/1l9hCAIQPe
about 5 hours ago

DuckSportsNow

Duck Sports Now


Recap: UCLA tennis keeps a perfect record against Oregon http://t.co/Op6TUUXDLV
about 5 hours ago

Pac12Networks

Pac-12 Networks


Pac-12 Networks' @amyvandyken says she's regained reflexes in her knees and ankles! More on her amazing recovery: http://t.co/DPgEfNY4fH
about 5 hours ago

Beaver_Baseball

Oregon St. Baseball


The life of Saturday's starter #gobeavs http://t.co/NCvL3TB6HL
about 6 hours ago

Pac12Networks

Pac-12 Networks


Dennis Mkrtchian's cross-court volley gets our nod for Play of the Match in @UCLAtennis' 4-0 win over UO. #UOvsUCLA http://t.co/s0WPrgwC6C
about 6 hours ago

PFTonNBCSN

PFTonNBCSN


Top Offensive Tackle Prospects, according to @JoshNorris http://t.co/kd6qXgef7m
about 6 hours ago

DuckSportsNow

Duck Sports Now


Marcus Mariota and the Nonbelievers http://t.co/eZCsVj6ngR
about 6 hours ago

Pac12Networks

Pac-12 Networks


Dennis Mkrtchian's cross-court volley gets our nod for Play of the Game in @UCLAMBB's 4-0 win over UO. #UOvsUCLA http://t.co/s0WPrgwC6C
about 6 hours ago

Pac12Networks

Pac-12 Networks


.@Utah_Softball takes on @StanfordSball on The Farm now on Pac-12 Networks. Watch: http://t.co/YfMNDWLu5w #UTAHvsSTAN http://t.co/AvV2NpM9Rl
about 6 hours ago

Pac12Networks

Pac-12 Networks


Top-20 clash with No. 2 @OregonSB hosting No. 19 @UWSoftball on pac-12 Networks. http://t.co/YfMNDWLu5w #UWvsUO http://t.co/0rTVrCQgdK
about 6 hours ago

ArizonaBaseball

Arizona Baseball


It's a beautiful day for baseball as some Cats get early work on the field. Game at 7 pm on @Pac12Networks #BearDown http://t.co/1Ue03IbuBn
about 6 hours ago

DuckSportsNow

Duck Sports Now


USA Track & Field CEO Max Siegel issues a statement critical of new Indiana law http://t.co/J83TJ4Gflq
about 6 hours ago

Pac12Networks

Pac-12 Networks


.@uclatennis made a clean sweep today in Westwood, shutting out Oregon 4-0. #UOvsUCLA http://t.co/YVMylJV9pf
about 6 hours ago

Utah_Football

Utah Football


Good luck to our @Runnin_Utes brothers tonight! #UteFamily #GoUtes #SweetSixteen #BeatDuke http://t.co/45TFAYKopY
about 6 hours ago

Pac12Networks

Pac-12 Networks


The @Runnin_Utes are one win away from the #Elite8. #GetPumped and relive their path to #Sweet16 vs. Duke tonight. http://t.co/7qhE1jozr1
about 7 hours ago

DuckSportsNow

Duck Sports Now


Spring Practice Begins http://t.co/2ibhsGKayr
about 7 hours ago

DuckSportsNow

Duck Sports Now


Pac-12 baseball roundup: How do Oregon and Oregon State look so far? http://t.co/Uxs7BpsPjY
about 7 hours ago

DuckSportsNow

Duck Sports Now


BJ Kelley Added To List Of Those Not Returning To Oregon Ducks For 2015 http://t.co/nq4o5QWRDY
about 7 hours ago

DuckSportsNow

Duck Sports Now


Oregon Ducks with the most to gain in spring football: Ugo Amadi http://t.co/JUwg2MPxYq
about 7 hours ago

Pac12Networks

Pac-12 Networks


.@UCLAMBB fans #GetPumped. The Bruins are next up in the quest to get to the #Elite8. http://t.co/3sakE0s3P8
about 8 hours ago

DuckSportsNow

Duck Sports Now


These Ducks Have Answers For Defensive Questions http://t.co/UuWqSo5SVV
about 8 hours ago

Pac12Networks

Pac-12 Networks


Bruins take the doubles point heading into singles play LIVE now on Pac-12 Networks: http://t.co/YfMNDWLu5w #UOvsUCLA http://t.co/zHYb2ijsrC
about 8 hours ago

TheSunDevils

Sun Devil Athletics


It's @SunDevilWBB's Sweet 16 gameday!Thanks for the support, #SunDevilNation and #BackThePac!https://t.co/2Gn95xx6Mp
about 8 hours ago

utahathletics

Utah Athletics


All of the lights... #goutes #Sweet16 http://t.co/L32OECOXx2
about 8 hours ago

OregonMTennis

Oregon Men\'s Tennis


Ducks drop the doubles point, Bruins take the 1-0 lead in the match. Singles will be on the @Pac12Networks at 1 p.m. #GoDucks
about 8 hours ago

Pac12Networks

Pac-12 Networks


.@APlayersProgram is in. 2 more #pac12hoops teams look to go from sweet to elite. #BackThePac http://t.co/TXPN8Aejik
about 9 hours ago

DuckSportsNow

Duck Sports Now


2015 NCAA Tournament: Sweet Sixteen TV schedule, live stream and how to watch Friday's games http://t.co/8syi9j1smv
about 9 hours ago

OregonMBB

Oregon Basketball


76 years ago to the day, Oregon won the very first NCAA Men's Basketball national championship. http://t.co/8cuLjLbrma
about 9 hours ago

DuckSportsNow

Duck Sports Now


RCS Dallas: What to watch http://t.co/EK6QewFehb
about 9 hours ago

DuckSportsNow

Duck Sports Now


Get Autzen Zoo Content on Newly Updated FanSided iOS App http://t.co/j1ZaPkgqjE
about 9 hours ago

BOSSLIFEDAT13

DE'ANTHONY THOMAS


MAKE SURE YOU GO CHECK OUT THAT @nike SECTION. IN @shiekhshoes COMING SOON RUNDAT GEAR IN… https://t.co/TQa6ZLCbzP
about 9 hours ago

BOSSLIFEDAT13

DE'ANTHONY THOMAS


EARLY MORNING @shiekhshoes TRYING TO GET MY RUNDAT GEAR IN THE STORE #RUNDAT http://t.co/BgTEVXpz6V https://t.co/PPrtXEVteK
about 9 hours ago

uclatennis

UCLA Men\'s Tennis


Doubles will begin at Noon follows by live singles action on @Pac12Networks at 1PM http://t.co/1RlsCNrA4Q#GoBruins
about 9 hours ago

DSArivals

DuckSportsAuthority


RCS Dallas: What to watch: The Rivals Camp Series Presented by Under Armour returns to Cedar Hill High School ... http://t.co/KHqUNxEGLf
about 9 hours ago

GoDucks

GoDucks


No. 2 @OregonSB vs No. 19 Washington all weekend at Howe Field! #GoDucks #LetsDoThis https://t.co/kbVg20lasc
about 10 hours ago

GoDucks

GoDucks


RT @OregonSB: Are you ready for softball this weekend? It's Oregon vs. Washington. #LetsDoThis #GoDucks http://t.co/9hSrRDUq18…
about 10 hours ago

DuckSportsNow

Duck Sports Now


Bend's Lauren Fleshman deals honestly — as always — with her latest setback: Oregon track & field rundown http://t.co/SlibPy5eu0
about 11 hours ago

DuckSportsNow

Duck Sports Now


Ducks vs. Huskies at Howe Field http://t.co/oM1c8IBycX
about 11 hours ago

DuckSportsNow

Duck Sports Now


Chip Kelly Update: The Mystery Coach Explains It All For You http://t.co/xKZnQBziNK
about 11 hours ago

ESPN_Pac12blog

ESPN_Pac12blog


Texas A&M, Colorado set up series http://t.co/8oQ3BeZVr8
about 11 hours ago

philmilani

Phil Milani


After ACL injury, @WinTheDay Ifo Ekpre-Olomu could pay off for team willing to take the risk.http://t.co/9VGvZOIA8w http://t.co/N1iUk48x7N
about 11 hours ago

DuckSportsNow

Duck Sports Now


On his way out, a now-former Oregon Duck offers rare look into practice: Oregon rundown http://t.co/gnFyhcs26e
about 11 hours ago

Cal_Baseball

Cal Baseball


Watch Chris Paul and The Bears All Weekend Long on @Pac12Networks #GoBears http://t.co/SRssrtmRny http://t.co/SiM455Zbyt
about 11 hours ago

CGano8

Courtney Gano


Go Dawgs! Tune in to the @Pac12Networks to watch us today! #ahhhb #GAMEDAY #tunein http://t.co/MLut3voLR1
about 11 hours ago

McNamaraUO

Andy McNamara


T. James 5th fastest out of 101 in 60m #GoDucks "@TrckFootball: 2015 Indoor T&F Bests by CFB Players http://t.co/cR9BnESA6o"
about 12 hours ago

DuckSportsNow

Duck Sports Now


3 Reasons Oregon Ducks Rely on Running Backs in 2015 http://t.co/U9pfZkc0FQ
about 12 hours ago
PAC-12 SCOREBOARD
Thursday, 9/3
Friday, 9/4
Saturday, 9/5
BLOG ARCHIVE:
CATEGORIES: