Receiver and tight end matchups against the top corners and safeties from Nike's campus in Beaverton, Oregon.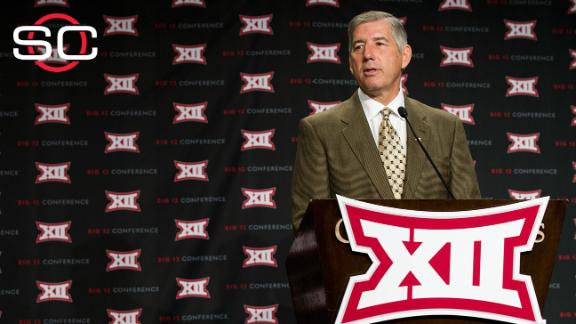 Why is it on the Big 12 (or any other conference) to consider making major changes without everyone in the process being asked to do the same?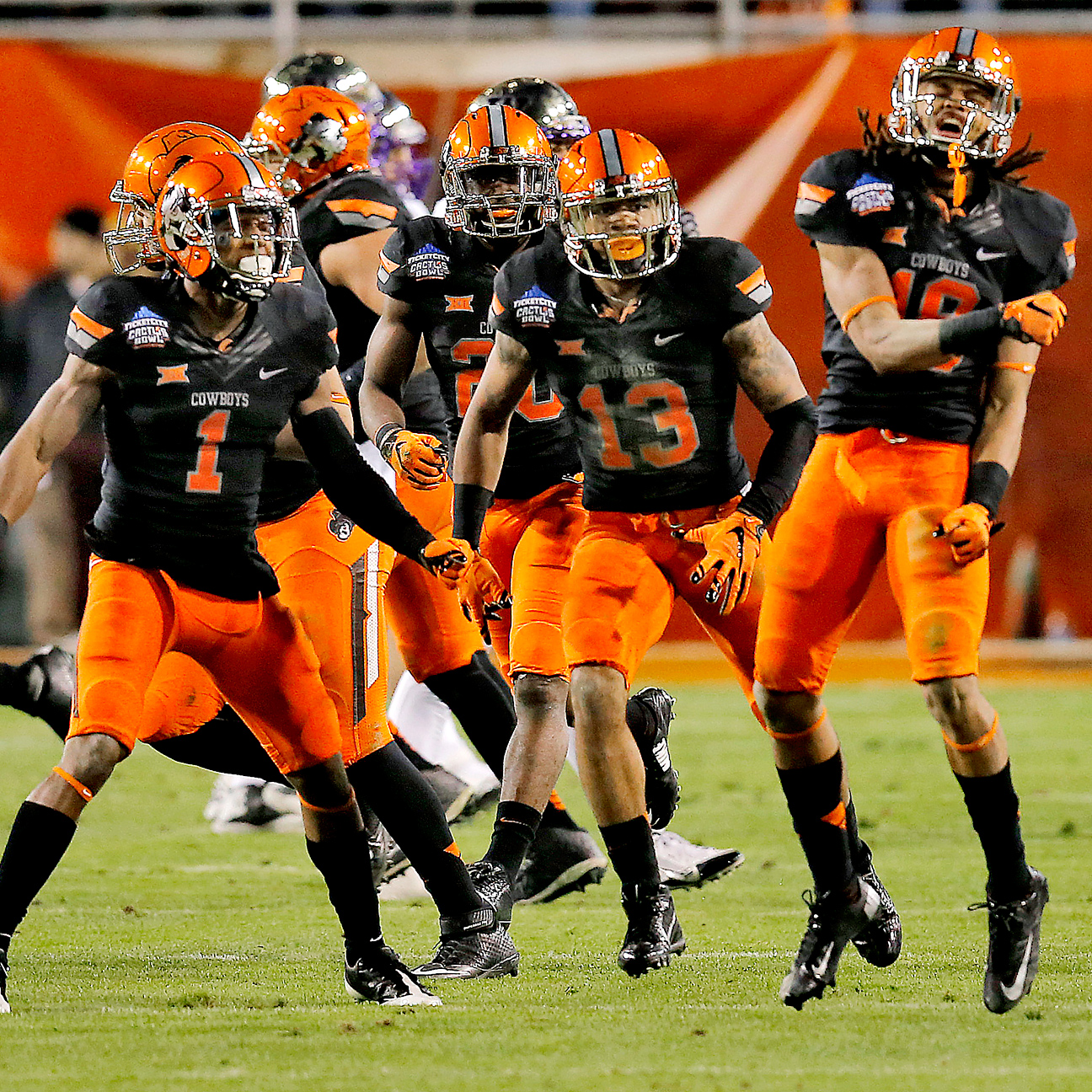 We continue our Big 12 Imaginary Draft with rounds 8-14.
Here's a look at 10 freshmen who shined this spring in the Big 12.
In Tuesday's mailbag we discuss West Virginia's use of William Crest, Kansas vision for bowl eligibility and naming Texas Tech's starting quarterback.
With the NFL draft lingering in our minds we decided to bring the Big 12 Imaginary Draft back to the Big 12 blog.
ESPN 300 running back Devwah Whaley is set to trim his list of schools to 10 heading into the summer.
With spring ball in the books, here are 10 names you're going to need to know going into the fall
The Big 12 blog released its post-spring practice power rankings, with TCU and Baylor still on top.
As of Monday morning, here's where several more notable former Big 12 standouts ended up after going undrafted in the 2015 NFL draft.
5d
Max Olson, Brandon Chatmon and Jake Trotter
Our Big 12 reporters finish up their draft of the conference's 2015 signees, with Oklahoma and Texas each taking one of their own.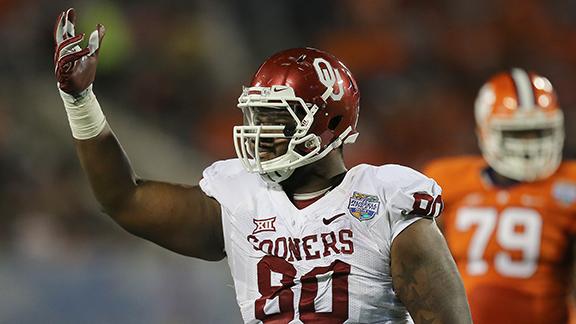 The Oklahoma defensive tackle has an inspirational back story, and he's on the verge of reaching the NFL.
The conference is thinking of adding a finale, and if it does it should consider putting that game at the home of the regular-season champion.
6d
Max Olson, Brandon Chatmon and Jake Trotter
Defensive linemen among top picks.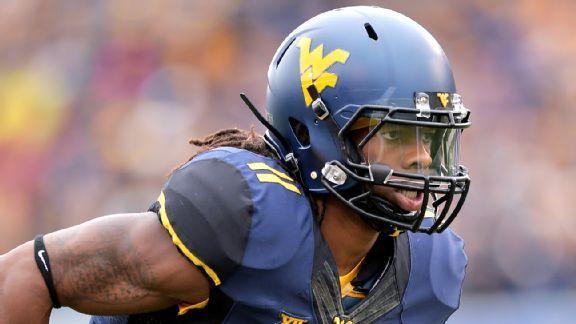 A look at how the first round of the NFL draft will shake out for the top players of the Big 12.