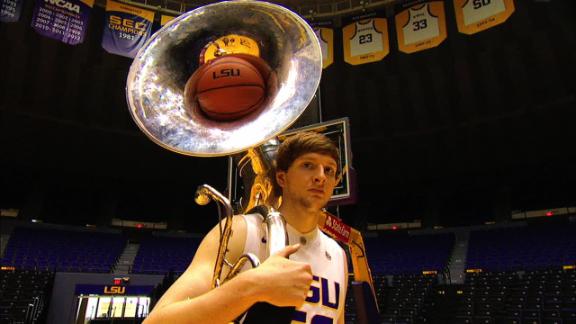 Greg Garber profiles LSU center Andrew Del Piero, who used to play tuba in the LSU band.
Five-star prospect Jarrell Martin (Baton Rouge, La./Madison Prep), No. 15 in the ESPN 100, signed his official letter of intent for LSU on Wednesday."Jarell Martin is an exceptional talent who has the ability to play both outside and inside," first-year coach Johnny Jones said.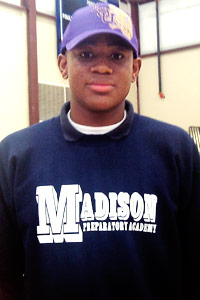 897d
David Helman and Gary Laney
BATON ROUGE, La. -- How big is it for LSU to land Jarrell Martin, the No. 14-ranked player in the ESPN 100?Martin, who committed to the Tigers on Thursday in an assembly at Madison Prep Academy, is the most coveted recruit to commit to the Tigers since Glen "Big Baby" Davis, who was ranked as the nation's No.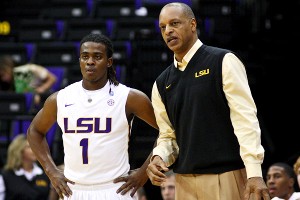 BATON ROUGE, La. -- Anthony Hickey has a new look this season.Gone are the thick dreadlocks that became his signature look during a freshman season in which he averaged 8.
BATON ROUGE, La. -- When Johnny Jones was hired as LSU's basketball coach in the spring, he came with the reputation of being a top-notch recruiter.Evidence of that has been pouring in this week.
LSU landed its second basketball commitment in one day when 6-foot-11 Hill College center John Odoh chose to commit to LSU on Monday.Odoh, a native of Nigeria, originally signed with North Texas last spring, but got out of the letter of intent after head coach Johnny Jones left UNT for LSU.
BATON ROUGE, La. -- LSU landed its first recruit for the 2013 basketball signing class when Deng Deng, a 6-foot-8, 215-pound Australian playing at Lee College in Baytown, Texas committed Monday, his coach confirmed.
BATON ROUGE, La. -- Charles Carmouche, a New Orleans native and former University of New Orleans player, will play his senior season for LSU, the school announced Saturday.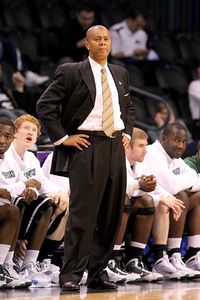 BATON ROUGE -- If you are waiting for a last-minute arrival of a mystery big man for LSU's men's basketball team, don't bother.Head coach Johnny Jones said Friday in an exclusive interview with GeauxTigerNation he's counting on what will probably be an 11-man roster for the 2012-2013 season made up primarily of guards.
David Patrick, a graduate of the Dunham School in Baton Rouge, La., and a native of Bermuda with extensive international basketball ties, was hired as an assistant men's basketball coach at LSU, it was announced Wednesday in an LSU news release.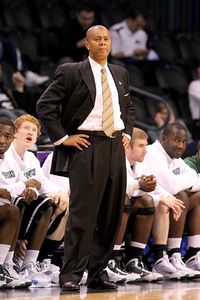 When point guard Corban Collins became LSU's fifth recruit for the 2012 basketball signing class last week, it gave a look of completion for Johnny Jones' first Tigers signing class.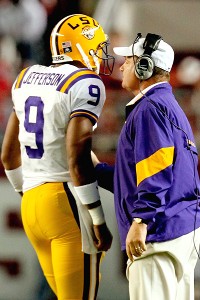 1038d
David Helman and Gary Laney
GTN writers Gary Laney and David Helman answer your questions in this week's mailbag. You can send questions to glaneyespn@gmail.com or helmanespn@gmail.
Recently hired LSU assistant men's basketball coach Shawn Forrest resigned for personal reasons, head coach Johnny Jones announced Monday in an LSU news release.
LSU coach Johnny Jones isn't done recruiting for the class of 2012, but that doesn't mean he and is staff aren't already working on the 2013 class.LSU hosted three players ranked in the 2013 ESPN 100 during the weekend when members of the stacked Dallas-based Urban DFW Elite grass roots team made an unofficial visit to LSU on Memorial Day.
With the 2013 ESPN 150 released and thoroughly dissected, it's time to take a look at this year's ESPN 100, which was released on Thursday.After the disappointment of seeing only four Louisiana prospects on the ESPN 150, this year's list of elite basketball prospects offers up some tantalizing possibilities for LSU.
Watch: LSU's Del Piero former tuba player


Greg Garber profiles LSU center Andrew Del Piero, who used to play tuba in the LSU band.