May, 16, 2014
5/16/14
9:40
AM ET
As the 2014 NFL draft drew to a close last Saturday, I could still hear Joe Pendry's prophetic words in the press box on Nov. 5, 2011.
[+] Enlarge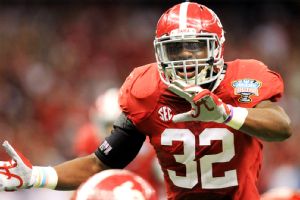 Scott Donaldson/Icon SMIC.J. Mosley was taken in the first round by the Baltimore Ravens.
Pendry, who had just retired the previous year as Alabama's offensive line coach, said there was a very simple reason that nobody could score a touchdown that night in Tuscaloosa, Ala.
"Look out there on the field, and probably 20 of the 22 defensive starters will be playing in the NFL," said Pendry, who was an offensive coordinator for the
Kansas City Chiefs
,
Buffalo Bills
,
Carolina Panthers
and
Houston Texans
before ending his career in the college ranks.
Turns out, he might have undersold just how much talent was on the field, which in my 20-plus years of covering the SEC is unquestionably the gold standard for premium defensive talent on the field together at one time.
In that game alone, which LSU won 9-6 in overtime, there were 28 defensive players who played in the game -- 14 on each side -- who would get drafted. That includes 10 first-rounders.
The grand total of future draftees who played in the game was 42, and that doesn't even count another handful of players who made NFL rosters as undrafted free agents.
"You don't see that every Saturday," said Phil Savage, former
Cleveland Browns
general manager and current executive director of the Senior Bowl.
"That's why it was a tug-of-war in the middle of the field, all those future pros on defense. We call it a logo game. Neither offense could move the ball very far past the logo at midfield."
Savage, the color man on Alabama's radio broadcasts, remembers doing interviews leading up to that epic No. 1-versus-No. 2 encounter and estimating that 40 to 50 players from the game would end up playing in the NFL.
"It's as close to an NFL game as you're ever going to see in terms of a college matchup, with so many future NFL players on each side," Savage said.
The two teams wound up playing twice that season. Alabama avenged its only loss by beating LSU 21-0 in the BCS National Championship in New Orleans. Alabama finished No. 1 nationally that season in scoring defense, and LSU was No. 2. Between them, they gave up 27 touchdowns in 27 games.
The only games in Savage's recent memory that would come close to that Alabama-LSU affair in terms of producing NFL draft picks were the Florida State-Miami game in 2000 and the Miami-Ohio State BCS National Championship game to cap the 2002 season.
Miami beat Florida State 27-24 in 2000, snapping the Seminoles' 26-game regular-season winning streak.
In the next three drafts, Miami produced 26 draft choices, although not all of those players played in that 2000 game. For instance,
Willis McGahee
and
Jerome McDougle
redshirted in 2000, and
Clinton Portis
was injured and didn't play.
Florida State, over the next three drafts, produced 18 draft choices.
But in one game, it's hard to imagine that we'll ever see 42 future draft choices again on the field playing, and certainly not 28 on defense.
As a comparison, in that FSU-Miami game in 2000, there were a total of 17 defensive players who would end up being drafted.
Now, when it comes to one team, good luck in trumping Miami's 2001 national championship team. The Hurricanes had 16 players from that team who would go on to be first-round picks.
Here's a look at the draftees from that Alabama-LSU game in 2011:
ALABAMA
[+] Enlarge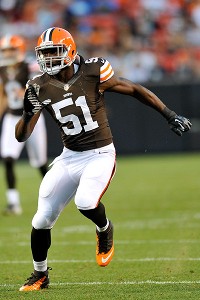 AP Photo/David RichardBarkevious Mingo was one of the many LSU defenders on the 2011 team that was drafted.
2014 draft
2013 draft
2012 draft
LSU
2014 draft
2013 draft
2012 draft
May, 20, 2013
5/20/13
5:28
PM ET
Kevin Scarbinsky of AL.com recently wrote suggested that an NFL roster
comprised exclusively of Alabama and LSU players
wouldn't be a terrible idea.
As he points out, according to a listing on ESPN.com, there are 49 players from LSU in the NFL and 41 players from Alabama.
In reading that piece, I couldn't help but think back to a conversation I had with former Alabama offensive line coach Joe Pendry just prior to the first Alabama-LSU game in 2011. Pendry retired following the 2010 season and had served as offensive coordinator for both the Carolina Panthers and Houston Texans in the NFL before joining Nick Saban at Alabama.
Realizing how much talent would be on the field that night at Bryant-Denny Stadium, especially on defense, I jokingly asked Pendry how anybody would score.
He estimated that somewhere around 18 to 20 of the 22 defensive starters would end up playing in the NFL.
Looking back, he was dead on.
Of the 22 defensive starters that night, 16 were selected in the NFL draft. Six other defensive players who played in the game were also drafted. That's a total of 22 players. Two other players that went undrafted spent last season on NFL practice squads.
We're talking high-round draft picks, too. Of the 22 who were drafted, 14 went in the top three rounds.
Moreover, as many as seven other defensive players from that game who are still in school are likely to be drafted in either 2014 or 2015. Among them: Linebackers
Adrian Hubbard
,
C.J. Mosley
and
Trey DePriest
and safety Ha Ha Clinton-Dix of Alabama and tackles
Anthony Johnson
and
Ego Ferguson
and safety
Craig Loston
of LSU.
So, the final tally of defensive players from that game (some played on special teams) who were either drafted or have spent some time on an NFL roster will likely end up being 30-plus.
No wonder those two teams played eight quarters that year, and only one touchdown was scored between them.
Here's a rundown of the draft picks from that game on defense:
ALABAMA
LSU
John Chavis Suing Texas A&M, LSU
SEC SCOREBOARD
Thursday, 9/3
Saturday, 9/5