A new team to watch for 'Hootie' Jones
July, 19, 2013
7/19/13
9:19
PM ET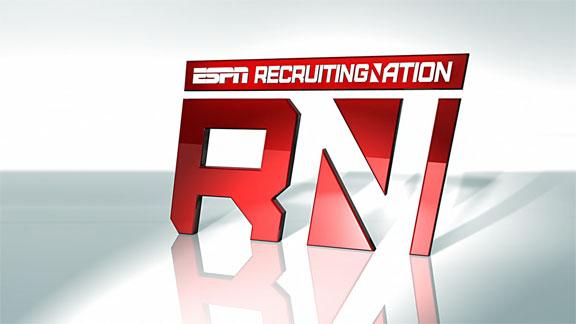 FORT WORTH, Texas -- The nation's No. 2 safety, ESPN 300
Laurence Jones
(Monroe, La./Neville), was in the Dallas-Fort Worth Metroplex on Thursday and Friday, taking in all that TCU had to offer.
When he left, he had a new perspective on a school not named LSU or Alabama. In fact, it was enough to make him think about a third school in regards to his recruiting process.
To continue reading this article you must be an Insider
Insider
Miles not surprised by level of competition
The LSU head coach says that in the SEC West, you are facing the best of the best.
Miles not surprised by level of competition
VIDEO PLAYLIST
LSU FB RECRUITING SCORECARD
broussardbrian

Brian Broussard


Expecting 1st sellout of year for @LSUfball this week. #LSU #102321
2 minutes ago

LSUBeatTweet

Glenn Guilbeau


Miss. State coach Dan Mullen tossing bouquets at LSU talent, but he has a point:http://t.co/tpmaBp2eLT
5 minutes ago

AschoffESPN

Edward Aschoff


@TBob53 TWITTER!!!!!
14 minutes ago

AschoffESPN

Edward Aschoff


@TBob53 And also think about this: How do women feel about him? Sexual assault accusations/investigation and then this? Embarrassing
17 minutes ago

RandyRosetta

Randy Rosetta


Juggling life as an active-duty Marine/#LSU football player is a challenge for Luke Boyd http://t.co/68VJEpSqj1 http://t.co/EcoitQegy7
18 minutes ago

AschoffESPN

Edward Aschoff


@TBob53 Easier said than done? ... Sorry I was set up and just had to ... But seriously it's as if he's learned NOTHING or just doesn't care
18 minutes ago

RandyRosetta

Randy Rosetta


#LSU vets, Mississippi natives Dickson, Collins embrace the importance of showdown with State http://t.co/MBT5ihYX4r http://t.co/ilpQJtR52h
19 minutes ago

RandyRosetta

Randy Rosetta


Fullback fun not new to #LSU's offense, but it continues to be an effective tool http://t.co/lAnytidLCs http://t.co/vcf3KcUPfz
20 minutes ago

RandyRosetta

Randy Rosetta


Which combination do you like best in the #LSU backfield? http://t.co/XG3OKIMtlO http://t.co/XSIsXosiK4
20 minutes ago

RandyRosetta

Randy Rosetta


Highlights from the 'Les Miles Radio Show' http://t.co/K53lZCx5FL http://t.co/eHkfBb1ZMo
20 minutes ago

RandyRosetta

Randy Rosetta


Major SEC showdown closing in for #LSU and Mississippi State: Chat at noon Thursday http://t.co/NJ8f01qtYD http://t.co/GILYe1M1zH
21 minutes ago

AschoffESPN

Edward Aschoff


@TBob53 He also isn't a regular student. He's the Heisman winner and the face of a program. He's held to a higher standard
29 minutes ago

AschoffESPN

Edward Aschoff


@TBob53 There's a pattern of immature behavior with the star quarterback/Heisman winner. He called Manziel out but he's worse than Manziel
30 minutes ago

AschoffESPN

Edward Aschoff


@TBob53 Eh a sexual assault accusation that is still being investigated and the fact that he keeps doing stupid stuff in the limelight hurt
31 minutes ago

LSUSportsNow

LSU Sports Now


In Focus: Next In Line http://t.co/irnEPrasdL
35 minutes ago

LSUSportsNow

LSU Sports Now


Major SEC showdown closing in for LSU and Mississippi State: Chat with Randy Rosetta at noon Thursday http://t.co/khxKWUFn0h
35 minutes ago

LSUSportsNow

LSU Sports Now


New Orleans Saints Throwback Thursday; Cardinals RB arrested for assault (5 Things to Know for Thursday) http://t.co/ghSFbsV57p
35 minutes ago

LSUSportsNow

LSU Sports Now


Veteran safeties running secondary http://t.co/IM8tJhdD2s
35 minutes ago

LSUSportsNow

LSU Sports Now


Video: Les Miles on Miss. St. prep http://t.co/YwesozeaQm
35 minutes ago

Sheadixon

Shea Dixon


After watching #LSU's DB's dominate thus far, there's no more wavering from commitment Xavier Lewis. #Bolts http://t.co/oh4gxGbrzk
36 minutes ago

sbterry247

Shannon B. Terry


. @247Sports has new poll software for Bolts, Articles & Boards. adds + user interactivity to updates. http://t.co/kHVLFOaSBn
43 minutes ago

AschoffESPN

Edward Aschoff


@tbob53 He's CFB's biggest player and he's had a number of off-field incidents embarrassing FSU. Said he's learning but he clearly hasn't
44 minutes ago

ESPN_SEC

ESPN_SEC


SEC Week 4 predictions http://t.co/vweqWn4duQ
49 minutes ago

LSUsports

LSUsports.net


Good luck @JohnPetersonLSU @ALoupe6 in the @WebDotComTour Finals!
about an hour ago

LSUtigers

LSU Tigers Football


5 LSU players Mississippi State fans need to know http://t.co/GgBB4CZE5W
about an hour ago

RandyRosetta

Randy Rosetta


Major SEC showdown closing in for #LSU and Mississippi State: Chat with Randy Rosetta at noon Thursday http://t.co/sLBXgOYXqz via @nolanews
about an hour ago

LSUsportsNEWS

LSUsports News Feed


In Focus: Next In Line: For LSU senior tight end Travis Dickson football is a family affair. His grandfather p... http://t.co/nzg8hPTWRD
about an hour ago

ESPN_SEC

ESPN_SEC


SEC morning links http://t.co/YEixb9qQtR
about an hour ago

LSUSportsNow

LSU Sports Now


Former Tiger All-American Tommy Casanova to appear at meet and greet at Andonie Sports Museum http://t.co/eByHbXgUAE
about an hour ago

LSUSportsNow

LSU Sports Now


ROUNDTABLE: How will Mississippi State quarterback Dak Prescott perform against the LSU defense? http://t.co/ynm2sP5c1e
about an hour ago

LSUSportsNow

LSU Sports Now


AROUND THE SEC: Tide-Gators matchup highlights Week 4 SEC slate http://t.co/Waod3aVGzG
about an hour ago

LSUSportsNow

LSU Sports Now


MULE': Jack Cristil's smooth voice will never be forgotten http://t.co/z86eSk0b1E
about an hour ago

LSUSportsNow

LSU Sports Now


Jonathan Dwyer Arrested For Aggravated Assault Allegations http://t.co/5Eo0pPmQw1
about 10 hours ago

LSUBeatTweet

Glenn Guilbeau


My SEC Top 5: 1. LSU. 2. Texas A&M. 3. Auburn. 4. Alabama. 5. South Carolina.http://t.co/thMS3i9VqA
about 10 hours ago

LSUSportsNow

LSU Sports Now


Auburn Safety Jermaine Whitehead Out Against Kansas State http://t.co/jW8xeC8VdS
about 11 hours ago

LSUSportsNow

LSU Sports Now


Ron Higgins' SEC Poll Week 4: South Carolina, LSU go up, Georgia falls http://t.co/DXsTlZEjQ5
about 11 hours ago

LSUSportsNow

LSU Sports Now


LSU offers refresher on stadium policies and parking prior to Mississippi State game, which is expected to draw a... http://t.co/qSNz6tmavD
about 11 hours ago

RandyRosetta

Randy Rosetta


Juggling life as an active-duty Marine & LSU football player a rewarding challenge for Boyd http://t.co/68VJEpSqj1 http://t.co/I99oWLqOwt
about 11 hours ago

RandyRosetta

Randy Rosetta


LSU backup LBs Duke Riley, Deion Jones step in and play key roles http://t.co/pcho8xHznQ http://t.co/T7H2uML41Z
about 11 hours ago

RandyRosetta

Randy Rosetta


LSU vets, Mississippi natives Dickson, Collins embrace the importance of showdown with State http://t.co/MBT5ihYX4r http://t.co/m34XVdo2Se
about 11 hours ago

RandyRosetta

Randy Rosetta


Fullback fun not new to LSU's offense, but it continues to be an effective tool http://t.co/lAnytidLCs http://t.co/1vCGLaSJNg
about 11 hours ago

RandyRosetta

Randy Rosetta


Which combination do you like best in the LSU backfield? http://t.co/XG3OKIMtlO http://t.co/2Zw30d4eFc
about 11 hours ago

RandyRosetta

Randy Rosetta


Five Mississippi State Bulldogs to watch Saturday at LSU http://t.co/19G33n3M5u http://t.co/0irw40mEhG
about 11 hours ago

RandyRosetta

Randy Rosetta


SEC unveils start times, broadcast homes for several LSU basketball games http://t.co/FUzCSzvoRN http://t.co/e6iB8BrunQ
about 11 hours ago

RandyRosetta

Randy Rosetta


LSU's defense is on a roll, facing its toughest test Saturday vs. Mississippi State http://t.co/GE6YGuLNbC http://t.co/nDKBo7RSBX
about 11 hours ago

RandyRosetta

Randy Rosetta


Dak Prescott, John Fourcade and the ones that got away from LSU http://t.co/P8Mbn7nmZk http://t.co/jqW2rnDC9Q
about 11 hours ago

RandyRosetta

Randy Rosetta


LSU coach Les Miles not sure freshman DT Davon Godchaux will start again Saturday http://t.co/XNznHFcNum http://t.co/QPttR9LZHT
about 11 hours ago

RandyRosetta

Randy Rosetta


Highlights from the 'Les Miles Radio Show' http://t.co/K53lZCx5FL http://t.co/iiFoHh3EG8
about 11 hours ago

RandyRosetta

Randy Rosetta


Ron Higgins' SEC Poll Week 4: South Carolina, LSU go up, Georgia falls http://t.co/ehwLXZ2t1t http://t.co/eVl6sWvqQ5
about 11 hours ago

RonHigg

Ron Higgins


Ron Higgins' SEC Poll Week 4: South Carolina, LSU go up, Georgia falls http://t.co/tV5yqRzWY8 http://t.co/zWOg9qsssL
about 11 hours ago

LSUBeatTweet

Glenn Guilbeau


SEC Road Trip: Auburn to visit a coaching statue in Manhattan. Richt calls for fan participation in play calling.http://t.co/suC7FWBj7g
about 11 hours ago

LSUSportsNow

LSU Sports Now


Highlights from the 'Les Miles Radio Show' http://t.co/nKIGy2nERJ
about 11 hours ago

LSUSportsNow

LSU Sports Now


LSU coach Les Miles not sure freshman DT Davon Godchaux will start again Saturday http://t.co/QWCXQxbF8m
about 11 hours ago

RandyRosetta

Randy Rosetta


One of the big #LSU targets thhat @BenSimmons25 is pitching pretty hard is @edotcash : http://t.co/Q5hZd4PdGT
about 11 hours ago

RandyRosetta

Randy Rosetta


From the dude, @RonHigg | Ron Higgins' SEC Poll Week 4: South Carolina, LSU go up, Georgia falls http://t.co/vXVomSIbkg via @nolanews
about 11 hours ago

AschoffESPN

Edward Aschoff


Crazy notion ... RT @Mark_Schlabach: A whole game! http://t.co/AOLR985e4n
about 11 hours ago

RandyRosetta

Randy Rosetta


And here is what #LSU commit @BenSimmons25 has been doing bbehind the scenes: http://t.co/AvzobgpvvC
about 12 hours ago

RandyRosetta

Randy Rosetta


Here's my story on #LSU basketball recruit @BenSimmons25 from this summer: http://t.co/qzeo3222lC
about 12 hours ago

RandyRosetta

Randy Rosetta


#LSU commit, No. 1 overall HS player Ben Simmons says he's 100 percent going to LSU http://t.co/MZPBfYKWwW
about 12 hours ago

PaulBiancardi

Paul Biancardi


ESPN no.1 @BenSimmons25 tells @JayJayUSATODAY No overseas, no other college; I'll be going to LSU after I leave HS http://t.co/iwERBH3s2S
about 12 hours ago

RandyRosetta

Randy Rosetta


Royals have struggled all month to score runs and against one of MLB's best, Chris Sale, they have two HRs. Go figure.
about 12 hours ago

RandyRosetta

Randy Rosetta


#LSU offers refresher on stadium policies and parking prior to Mississippi State game | http://t.co/qwsvGZpcwt via @nolanews
about 12 hours ago

Sheadixon

Shea Dixon


Talking #LSU football on The Tiger Zone with Charles Hanagriff and Greg Bowser. Tune into Eagle 98.1 and get your calls in.
about 12 hours ago

RandyRosetta

Randy Rosetta


#LSU football | Highlights from the 'Les Miles Radio Show' http://t.co/6mmA8PFlfB via @nolanews
about 12 hours ago

RandyRosetta

Randy Rosetta


LORENZO!
about 12 hours ago

ScarboroughMike

Mike Scarborough


TigerBait's famous Wednesday night #LSU football and recruiting chat has begun. We go for a solid hour. http://t.co/jgYrcfKrJK
about 12 hours ago

LSUSportsNow

LSU Sports Now


LSU football chat with Advocate sportswriter Ross Dellenger http://t.co/lKzDhq2BHt
about 12 hours ago

LSUSportsNow

LSU Sports Now


LSU Issues Reminders; Encourages Early Arrival http://t.co/t4NDVVGEHZ
about 12 hours ago

LSUfball

LSU Football


In case you missed any of the Les Miles Show, it will air in its entirety at 8pm CT on @CoxSportsTV.
about 13 hours ago

LSUfball

LSU Football


Miles on the freshmen: "These guys are ambitious & want to play great. They want to fit in & become a part of the winning culture at LSU."
about 13 hours ago

_Andrew_Lopez

Andrew Lopez


UL-Lafayette basketball extending offers to 2016s all over NOLA today - Herb McGee, Malik Crowfield, DeJon Jarreau and Brison Gresham.
about 13 hours ago

LSUSportsNow

LSU Sports Now


CFP Trophy Will Be In Baton Rouge This Weekend http://t.co/QJCurd3Nqx
about 13 hours ago

ScarboroughMike

Mike Scarborough


Video: #LSU head coach Les Miles discusses preparation for Miss. St. and more. $ http://t.co/qBkCIOC8X7
about 13 hours ago

LSUfball

LSU Football


Coach Miles during 1st segment: "It's a different test when you step into SEC play. We're looking forward to it." http://t.co/8Tm5fR2Nf3
about 13 hours ago

LSUsportsNEWS

LSUsports News Feed


LSU Issues Reminders; Encourages Early Arrival: BATON ROUGE – With the largest crowd in Tiger Stadium history ... http://t.co/4T6aHNRLN8
about 13 hours ago

LSUtigers

LSU Tigers Football


The SEC West is poised to dominate the East in head-to-head matchups http://t.co/1tqOCpKzpo
about 13 hours ago

LSUtigers

LSU Tigers Football


Top SEC targets in 2016 class: No. 6 Edwin Alexander http://t.co/6wdfh44brJ
about 13 hours ago

LSUBonnette

Michael Bonnette


An FYI for east upper fans,you can get to your seats 2 ways:escalator thru Gate 9 on East side or ramps thru Gates 22-28 on south side #LSU
about 13 hours ago

LSUBonnette

Michael Bonnette


An FYI for east upper fans,you can get to your seats 2 ways:escalator thru Gate 9 on East side or ramps thru Gates 22-28 on south side #LSU
about 13 hours ago

LSUBonnette

Michael Bonnette


If you are coming to @lsufball game on Saturday,check out these reminders & arrive early. Biggest crowd ever expected http://t.co/qswLBWuWmA
about 14 hours ago

LSUBonnette

Michael Bonnette


If you are coming to @lsufball game on Saturday,check out these reminders & arrive early. Biggest crowd ever expected http://t.co/qswLBWuWmA
about 14 hours ago

Sheadixon

Shea Dixon


Les Miles said he's still searching for the 5 best OL on the #LSU team, and we could see the starting lineup shuffle. http://t.co/1y18KR3gnj
about 14 hours ago

jerrymeyer247

Jerry Meyer


#Bolt: Kentucky & LSU trending in #Crystalball Antonio Blakeney. Missouri gets pick also. http://t.co/zl7dgTCgNL @ChrisFisher247 @Sheadixon
about 14 hours ago

LSUfball

LSU Football


The Les Miles Show presented by @CapitalOne starts at 7 pm CT on http://t.co/w10ixfcZXP and http://t.co/mwSU1grsS2.
about 14 hours ago

LSUfball

LSU Football


The Les Miles Show presented by @CapitalOne starts at 7 pm CT on http://t.co/w10ixfcZXP and http://t.co/mwSU1grsS2.
about 14 hours ago

LSUtigers

LSU Tigers Football


Hot or Cold: Week 4 http://t.co/dbLyATcgnv
about 14 hours ago

Sheadixon

Shea Dixon


What I've taken away from 10 minutes with Les Miles: This #LSU OL isn't done shuffling yet. Miles is set on them finding the right 5.
about 14 hours ago

LSUfball

LSU Football


Miles on true freshmen: There are expectations with those guys that they can come here and play.
about 14 hours ago

LSUfball

LSU Football


Miles: I would expect that Tiger Stadium would be as live as it's ever been considering the new addition & the fact it's the first SEC game.
about 14 hours ago

LSUSportsNow

LSU Sports Now


Baseball Renewals, Ticket & Parking Requests http://t.co/g4R8XfE1LM
about 15 hours ago

LSUSportsNow

LSU Sports Now


Ed Orgeron turns down head coaching offer from Nicholls State, website reports http://t.co/sgiSSVaR0W
about 15 hours ago

LSUSportsNow

LSU Sports Now


LSU's ability to recruit in-state is paramount for a top-10 2015 class http://t.co/CSFynbIPHm
about 15 hours ago

LSUSportsNow

LSU Sports Now


Mississippi State…We're Here… http://t.co/pQ8bz8xyCt
about 15 hours ago

LSUtigers

LSU Tigers Football


SEC Week 4 Predictions http://t.co/vPTy8Vy4Wc
about 15 hours ago

coachingsearch

Pete Roussel


Breaking: Nicholls State approached Ed Orgeron about becoming its head coach on Sunday, but Orgeron declined. http://t.co/ueW8domaw4
about 15 hours ago

TexasHumor

Texas Humor


Ranch dressing is the key to happiness.
about 15 hours ago

RandyRosetta

Randy Rosetta


From @JimKleinpeter | #LSU's rolling defense faces toughest test vs. State: http://t.co/GE6YGuLNbC
about 15 hours ago

jerrymeyer247

Jerry Meyer


#Bolt: Kentucky & LSU trending in #Crystalball Antonio Blakeney. Missouri gets pick also. http://t.co/i4TF5pyRuk @ChrisFisher247 @Sheadixon
about 16 hours ago

LSUsports

LSUsports.net


MT @lsuvolleyball: Just 7 days until #LSU opens SEC play at HOME vs. Kentucky. See you at the PMAC! http://t.co/c68WFq4yyI
about 16 hours ago

LSUsportsNEWS

LSUsports News Feed


Baseball Renewals, Ticket & Parking Requests: BATON ROUGE, La. -- LSU Baseball 2015 season ticket renewals are... http://t.co/1zEXjJImoz
about 16 hours ago
SEC SCOREBOARD
Thursday, 9/18
Saturday, 9/20
BLOG ARCHIVE:
CATEGORIES: