September, 12, 2014
Sep 12
10:00
AM ET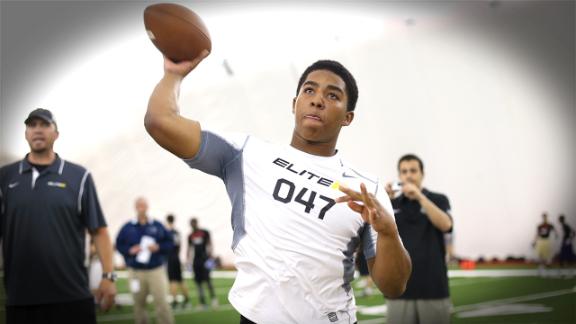 There are much better games on tap this weekend in the SEC than last. Without question the top game this weekend happens on Saturday when the Georgia Bulldogs head to Columbia, South Carolina to take on the Gamecocks. There will be many recruits taking unofficial visits and even a few taking a few official visits. Here is a closer look at some top expected visitors.
Georgia at South Carolina
With 27 verbal commits South Carolina is pretty much full for its 2015 class except for maybe a few remaining spots. One big unofficial visitor this weekend will be
Roquan Smith
, the No. 2-ranked outside linebacker in the ESPN 300. Georgia is one of his top teams, so he could just be going to see the Bulldogs, but any chance a school gets to have a top recruit on campus, there is always a possibility he could be impressed by what he sees. With their 2015 class almost full, South Carolina will turn to their 2016 class. Three junior prospects, all ranked in the top 50 of the ESPN Junior 300, are expected to be in attendance. The trio consists of quarterback
Brandon McIlwain
, tight end
Isaac Nauta
and athlete
Mecole Hardman
.
September, 12, 2014
Sep 12
9:46
AM ET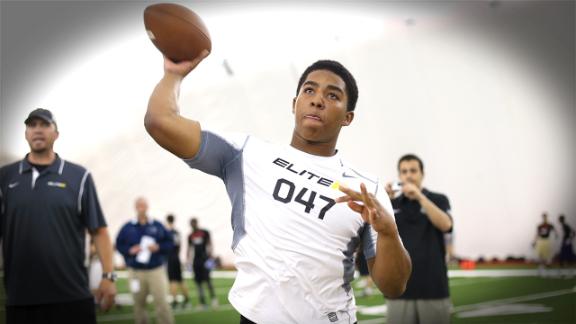 Georgia and South Carolina is quietly becoming one of the best rivalries in the SEC. Not just because of some of the on-field success the two teams have shared over the last five-to-10 years or so, but because it extends to the world of recruiting. The two schools located in neighboring states, as to be expected, recruit multiple prospects who are considering both schools.
Georgia occasionally will dip in to South Carolina to land a big prospect but South Carolina has made it a habit of heading over to the Peach State to look for the next great Gamecock. In fact, South Carolina has 27 players on its roster from the state of Georgia.
When the Gamecocks take on Georgia at home this weekend, South Carolina will host three recruits on unofficial visits who are ranked in the top 50 of their respective classes:
Roquan Smith
(2015),
Isaac Nauta
(2016) and
Mecole Hardman
(2016).
To continue reading this article you must be an Insider
September, 11, 2014
Sep 11
2:00
PM ET
The 2016 season can't get here soon enough. That's when the SEC mandate for at least one Power 5 nonconference game will go into effect. But how will the SEC fare when that day does arrive? Exactly how good is the conference outside its own borders? And how does its scheduling practices match up with others?
Bowls are only one thing
The SEC went 7-3 in bowl games last season. Since 2000, the league is a robust 26 games above .500 in bowl games, which is a better win-loss differential than the ACC (minus-5), Big 12 (even), Big Ten (minus-23) and Pac-12 (plus-5).
Go ahead, fans of the SEC: Thump your chest at that.
But don't go too far. Because bowls are only one piece of the puzzle, and it might not be all that significant in the first place. Given the long delay between the end of the regular season and the start of bowl season, coupled with the lack of motivation to play for a better tomorrow, is it really a fair sample to draw from?
If you think so, don't try telling that to Alabama coach Nick Saban, who said it was a challenge to get his team to "try to play a consolation game" against Oklahoma in the 2014 Sugar Bowl.
Besides, the real test of scheduling isn't who you were selected to play, but who you decided to play of your own free will.
[+] Enlarge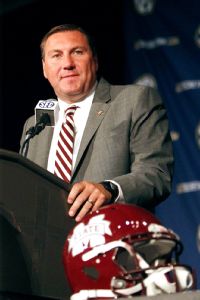 AP Photo/Butch DillDan Mullen and Mississippi State are among the teams that schedules a lot of FCS opponents historically. But that only tells part of the story.
Last Saturday was horrific for fans
Saturday came and went without a single game of consequence in the SEC.
A week after scheduling nonconference games even Oklahoma's Bob Stoops would qualify as "toughies" -- West Virginia, Wisconsin, Boise State, Clemson -- the SEC reverted to form and ordered up a bunch of cupcakes.
Alabama dominated Florida Atlantic, LSU trounced Sam Houston State and South Carolina survived East Carolina. Kentucky walloped Ohio and Missouri thumped Toledo. Florida saw Eastern Michigan's
troublesome cinder block wall
and launched the Eagles right through it. All told, SEC teams outscored opponents by a cannon-wide margin of 462 points.
It certainly helped that none of those opponents were from Power 5 conferences. Sadly, one wasn't even an FBS-level program, which we'll have to get used to as teams pay for the right to beat teams like Western Carolina and Chattanooga.
Since 2004, SEC teams have scheduled 121 FCS opponents. Only four times have they lost. The average margin of victory: 31.5 points per game.
The top five worst offenders at scheduling games against teams outside the major conferences since 2004: Mississippi State (35), Ole miss (33), Arkansas (30), Alabama (30) and Tennessee (30). Outside of SEC newcomers Texas A&M and Missouri, Georgia had the fewest such games with 21.
During the regular season, the SEC is still king
It's easy to poke fun at the SEC scheduling. When you're on top, criticism comes with the territory.
But when it comes to scheduling nonconference games against Power 5 opponents, the SEC isn't afraid to pull the trigger, contrary to the buzz outside the Southeast.
According to ESPN Stats and Info, the SEC has played 111 total regular-season games against Power 5 schools since 2004. Its 69-42 record is the best of the all Power 5 conferences, ahead of the Pac-12 (53-42), the Big 12 (42-42) and the Big Ten (36-45).
Over that time, the SEC has gone 42-23 against the ACC, 12-7 against the Pac-12, 9-8 against the Big 12 and 6-4 against the Big Ten.
Simple math says the SEC hasn't shied away from playing its Power 5 brethren. The ACC leads the way with its 117 such nonconference games, but the Pac-12 (95), the Big 12 (84) and the Big Ten (81) all lag behind the SEC's 111 total Power 5 matchups.
It's going to get better -- sort of
Mark your calendars. Clear out your entire day on Sept. 3, 2016.
College football will (hopefully) be reborn on that day. Why? Because all the talk about improving strength of schedule will finally come to fruition. Alabama will play USC, UCLA will take on Texas A&M and Notre Dame will go to Texas. And those are just the games inside the Lone Star State. LSU and Wisconsin will do battle at Lambeau Field, and Clemson and Auburn will kick off in Atlanta.
It's going to be a great day for college football fans. Just don't expect it to last all season. Because while teams are beginning to go all in on premier nonconference games, it's important to remember that it's in the singular sense of the word. As in, only one per regular season.
According to FBSchedules.com, the week after Alabama plays USC, it hosts Western Kentucky. LSU, in the six weeks after playing Wisconsin, is set to welcome Southern Miss, Jacksonville State and South Alabama to Baton Rouge. And Auburn? It will be so exhausted with Clemson that it has to play Arkansas State in Week 2.
Unless something changes between now and the opening week of the 2016 season, Mississippi State will start out against South Alabama while Florida hosts the mighty UMass Minutemen. In Week 2, the Gators get the
North Texas Mean Green
.
September, 11, 2014
Sep 11
12:00
PM ET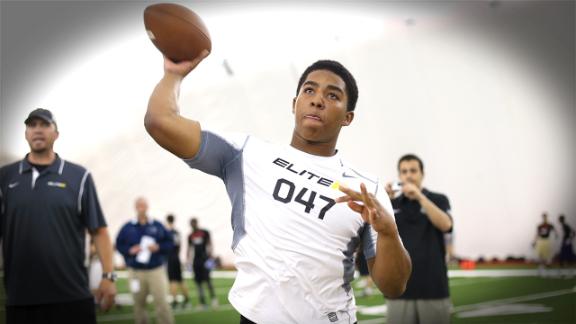 Wednesday, it was
Georgia that received full attention
during Lunch Break. Today, it's time to look at a prospect that the Florida Gators have a chance at from the Lone Star State, as well as some quick takes from the road.
Buy or sell Daylon Mack and Florida?
I'm on the fence, but buying for now with Mack scheduled to head to College Station this weekend providing Kevin Sumlin the chance to squash the Gators' chances. As of today, Florida is a threat to the Aggies. Should Mack follow through and officially visit Florida Oct. 11 with a parent with him, this recruitment could get very interesting.
To continue reading this article you must be an Insider
September, 11, 2014
Sep 11
10:00
AM ET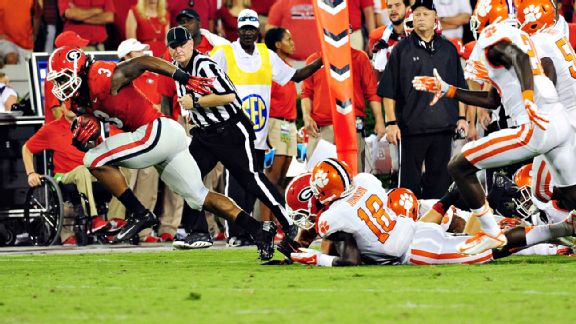 Scott Cunningham/Getty ImagesTodd Gurley leads the nation in yards per attempt with 13.2 yards per carry.
It's a question that perplexes defensive coordinators and causes players to laugh: How do you stop Georgia running back
Todd Gurley
? Better yet, how do you stop
this
Todd Gurley?
Clemson certainly couldn't do it. After getting into the best shape of his life leading into the 2014 season, Gurley embarrassed Clemson's defense with a career-high 198 rushing yards and three touchdowns on -- wait for it --
15
carries. Really?
Fifteen
carries?
Oh, and in the middle of all that foolishness, he returned a kickoff 100 yards for a touchdown.
Sorry folks, but Gurley isn't a human being. I don't know if he's a cyborg or even from this planet, but there's a reason he played a character resembling Superman in teammate
Chris Conley
's "Star Wars" movie.
This version of Gurley, who is eerily elegant in the way he either bulldozes opponents or sprints right past them, looks unstoppable. So unstoppable that even Gurley wouldn't want the task of trying to tackle himself.
"Watching film and seeing how other guys get tackled, I'm not sure guys like tackling me," Gurley said. "I watch Clemson, and saw how they were tackling [South Carolina running back]
Mike Davis
and other backs, and it wasn't the same. I don't blame them. I'm 6-1 and 230 pounds. DBs are 5-10 and 180 [pounds]. Why would you want to tackle a guy as big as me?"
Step right up South Carolina, because that's your responsibility Saturday.
"I don't know if I've faced a back of Gurley's capability and is big, strong, fast, can run around you, can run over you, breaks a lot of tackles, has great hands out of the backfield," South Carolina defensive coordinator Lorenzo Ward said of Gurley. "I can't say that I've faced a complete back like Gurley."
But can Gurley be stopped Saturday, especially with South Carolina's defense limping in and allowing 150.5 rushing yards (5.0 yards per carry) so far this season?
How exactly do the Gamecocks intend to stop one of the nation's best running backs Saturday afternoon?
"I don't know," South Carolina safety
Brison Williams
said with a chuckle. "… He's showed that you can't game plan against him."
In one respect, Williams is right to be hesitant with a real answer. How do you stop a train?
According to ESPN Stats & Information, Gurley registered a career-high 102 yards after contact and seven rushes that gained at least 10 yards against Clemson. In Gurley's career, he has averaged 46 YAC per conference game (2.8 YAC per carry) and has 89 rushes of at least 10 yards (which is tops in the SEC over the past three seasons).
That means you have to put a lot of hands on Gurley at the same time in order to bring him down and stop those tree trunks he calls legs from churning.
Do you push him outside or keep him running through the middle? Well, that's a tough one to answer when you consider this: According to ESPN Stats & Information, over the past two seasons, Gurley has averaged the fourth-most yards nationally per rush (6.0) inside the tackles (minimum 100 attempts) and fifth most outside the tackles (7.6).
"We have to have 11 hats on the ball," said Ward, who wants to stack the box more when Gurley is in. "We can't be tackling one-on-one, we have to have gang-tackling all day."
Through two games, the Gamecocks' defense has been a shell of its former self, allowing the fourth-most yards in the nation (1,133). South Carolina has been atrocious against the pass, allowing the most yards after the catch (454) of any Power 5 defense, according to ESPN Stats & Information. You think that will get Gurley more involved in the passing game Saturday?
Gurley has been stopped before. South Carolina proved that in 2012, holding him to 39 yards. He has missed out on 100 yards in 11 of his 25 career games. It must be noted -- and this isn't taking anything away from teams that legitimately contained Gurley -- that nagging injuries and the fact that Georgia just hasn't needed to run Gurley down in every game have played a part in that.
There's a very,
very
good chance that if Gurley were allowed to go all Playstation on teams (not leaving games
ever
), that number would be much closer to 25.
"He can do just about anything he wants to do back there, and that's what makes him dangerous," Georgia coach Mark Richt said of Gurley.
Gurley is just that good. Despite the nagging injuries that he has dealt with during his career, Gurley entered the 2014 season with 2,374 career rushing yards and 27 touchdowns on 387 carries.
You think that's impressive? Well, ponder this for a second: Add his season-opening numbers, and he has rushed for just 50 negative yards on 402 carries.
"He's a horse, man," Williams said with a laugh. "He runs the ball real hard. He's a physical runner, he runs down field, he's fast and big. We can't have no one-on-one tackles, it has to be a group of guys tackling him."
Good luck.
September, 11, 2014
Sep 11
9:00
AM ET
By
ESPN.com staff
| ESPN.com
After a slow Week 2 (in which everyone agreed on all 12 games and got them all right), we're back with some disagreement and competitive games this weekend. Can Georgia keep rolling or will South Carolina wipe away the taste from its season-opening loss? Can Tennessee hang with Oklahoma? And will poor Vanderbilt finally get in the win column?
Let's get on with the picks:
Why Georgia wins:
Behind
Todd Gurley
's beastly performance, the Bulldogs rushed for 328 yards and 8 yards per carry in their win over Clemson. South Carolina's defense has surrendered 150.5 rushing yards per game. The Gamecocks' inability to get pressure with their defensive line will haunt them. A Georgia game plan that uses Gurley early and often will wear the Gamecocks out.
Georgia 34, South Carolina 20
-- Edward Aschoff
Why South Carolina wins:
While South Carolina's defense has left much to be desired, the Gamecocks are a different team with
Mike Davis
healthier and getting his touches. He'll help South Carolina keep the ball and create more manageable down-and-distance situations for
Dylan Thompson
. Gurley will get his yards, no question. But the Gamecocks have had the Dawgs' number in Columbia, and that's not going to change this year.
South Carolina 28, Georgia 24
-- Chris Low
Why Arkansas wins:
After ending their 10-game losing streak, the Razorbacks are going for two in a row. Expect a shootout. Tech's defense has given up 61 combined points to two inferior opponents, while Arkansas has started a total of eight true freshmen on defense. But the Hogs get the edge because their offensive firepower is on the ground, not the air.
Arkansas 42, Texas Tech 33
-- Jeff Barlis
Why Texas Tech wins:
Sure, Arkansas won 73-7 last week while the Red Raiders have struggled in their first two games. I'm not buying it. I think
Davis Webb
will pick apart an unproven Razorbacks secondary and Texas Tech will win at home in a shootout.
Texas Tech 42, Arkansas 38
-- Greg Ostendorf
Why Florida wins big:
Regardless of what you think about Florida's first opponent, it's clear the Gators' offense is better under Kurt Roper. Kentucky provides a challenge on both sides of the ball, but the Gators are just too talented on defense to allow the Wildcats to keep this one close. Expect Florida's offense to move faster and throw a few new things at the Wildcats to keep them guessing.
Florida 38, Kentucky 10
-- Edward Aschoff
Why Kentucky keeps it close:
The Wildcats are confident. The players have been looking to this game since July, and
Jojo Kemp
was even talking trash this week. They believe they can win, though, and if Florida gets caught looking ahead to Alabama, it could spell trouble for the Gators.
Florida 21, Kentucky 17
-- Greg Ostendorf
Why Oklahoma wins big:
Tennessee has played much better than I expected. QB
Justin Worley
looks like a new man. With TB
Jalen Hurd
, TE
Ethan Wolf
and WRs
Marquez North
,
Pig Howard
and
Von Pearson
, the offense is dangerous. But the O-line is suspect and the D-line is largely untested. Oklahoma, meanwhile, is good in the trenches and experienced where it counts. Going to Norman will be too much for the young Vols.
Oklahoma 38, Tennessee 10
-- Alex Scarborough
How Tennessee keeps it close:
The Vols have plenty of playmakers like North and Hurd, and Worley will have to keep getting the ball to them. The Vols will also need to continue excelling on third down. Having played an FBS-high 22 true freshmen, Butch Jones' young squad will have to weather the storm. The Vols will hang around but ultimately fall short.
Oklahoma 42, Tennessee 27
-- Sam Khan Jr.
Why Vanderbilt wins:
The Commodores can't possibly lose a third straight at home, can they? It has been a nightmarish start for Derek Mason. The QB carousel, which has been disastrous, continues. After being embarrassed in their first two games, I'm betting they'll play like a team with their backs against the wall. If the Commodores take care of the ball, they should win.
Vanderbilt 20, UMass 16
– Sam Khan Jr.
Why UMass wins:
Maybe we haven't seen enough of UMass. But I've seen too much of Vanderbilt to know this upset is entirely possible. While I still believe Mason can work in Nashville, the QB situation is a mess and the defense, well, it's given up 39 points per game and 5.3 yards per play. You can't win football games like that, even against lowly UMass.
UMass 24, Vanderbilt 21
-- Alex Scarborough
More unanimous picks:
Alabama over Southern Miss: USM lost to Mississippi State by seven touchdowns and will provide a stress-free Saturday for Alabama before its big game against Florida.
Alabama 51, Southern Miss 3
Missouri over UCF: Central Florida nearly upset Penn State in the opener, but the Knights won't have enough to beat Mizzou on the road.
Missouri 31, Central Florida 20
Texas A&M over Rice: Another week, another in-state patsy for the Aggies. Expect more big numbers for the A&M offense.
Texas A&M 52, Rice 21
Mississippi State over South Alabama: Mississippi State struggled to put away UAB last week, but that won't mean much this week.
Mississippi State 35, South Alabama 14
Ole Miss over Louisiana-Lafayette: The Ragin' Cajuns lost big to Louisiana Tech, so what looked like a relatively interesting matchup might turn into a Rebels blowout.
Ole Miss 40, Louisiana-Lafayette 10
LSU over UL Monroe: The Warhawks have upset some SEC teams, but they aren't coming to Tiger Stadium and spoiling Les Miles' 11-0 record against in-state teams.
LSU 30, ULM 7
Standings:
Edward Aschoff 21-2
Jeff Barlis 21-2
David Ching 21-2
Sam Khan Jr. 21-2
Chris Low 21-2
Greg Ostendorf 20-3
Alex Scarborough 19-4
September, 11, 2014
Sep 11
8:00
AM ET
Remember the "pop pass" from
Nick Marshall
to
Sammie Coates
in last year's Iron Bowl that tied the game with 32 seconds left? Auburn fans (and Alabama fans) sure do. Anybody who watched that game and also saw last week's NFL opener, a 36-16 win for Seattle over Green Bay, saw a strikingly familiar play when
Russell Wilson
hit
Ricardo Lockette
for a 33-yard touchdown. Turns out Pete Carroll copied that play from Gus Malzahn (something Carroll noted afterward). Asked about it on Wednesday,
Malzahn called it "pretty neat" to see at the NFL level
. I'm a fan of seeing the game evolve and seeing the college game influence the pro game and as more coaches who are successful in college make their way into the NFL, I think it's fascinating to see certain concepts pop up at the highest level, like this particular one did. And kudos to Carroll, who noted, "We'll go anywhere to find a play."
As you might have seen in Wednesday's morning links, Kentucky running back
Jojo Kemp
stirred
the pot a little
before the Wildcats clash with Florida. When asked about some of the familiar Gators (Kemp is a Florida native and has high school teammates on the Gators' roster) he punctuated his commentary with "It's going to be fun walking out with a victory and rubbing it in their faces." When asked about it on Wednesday, Kentucky coach Mark Stoops said he was
"furious" and "outraged"
by Kemp's comment. Florida players responded swiftly and it wasn't long before
Kemp's image and words were posted in the Gators' locker room
. My take: It's all in good fun. We're talking about football, not life and death, and there's nothing wrong with a little trash talk going both ways. It makes the middle of the week fun and interesting and gives us something to talk about after the fact. The game will be won or lost on the field on Saturday, not with words on a Tuesday or Wednesday.
Georgia-South Carolina is the game that will garner the most attention this week and rightfully so. It will likely prove to be a factor in the SEC East race down the road and it pits two of the league's -- and the country's -- best running backs, Georgia's
Todd Gurley
and South Carolina's
Mike Davis
. The two are actually friendly --
Gurley came to Columbia a few times to hang out with Davis and other friends
-- but this trip will be all business for Gurley and the Dawgs. Davis admitted that comparisons to other elite backs is something he thinks about constantly and no doubt the Gamecocks will be looking for a good day from him in hopes of pulling out a victory. Gurley in the meantime, looks to add to his case for the Heisman Trophy after getting a bang-up start on the campaign in Georgia's season-opening win over Clemson.
Around the SEC
Tweet of the day
If he bet on Auburn last 13 games, he'd have it paid off RT @CFBHeather: Updyke has paid just $99 of ordered $796K http://t.co/vs8gC1iDaJ

— Brett McMurphy (@McMurphyESPN) September 10, 2014
September, 10, 2014
Sep 10
11:00
PM ET
Notre Dame coach Brian Kelly has put together a top 15 recruiting class that should only get better as we head toward signing day, and Rutgers has a real chance to slow down Penn State's recruiting momentum in New Jersey this weekend.
To continue reading this article you must be an Insider
September, 10, 2014
Sep 10
7:54
PM ET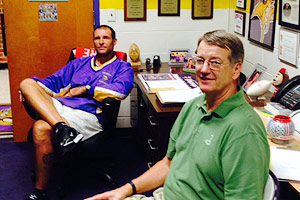 Mark Schlabach/ESPNTodd Gurley's high school coaches, Jeff Craddock (left) and Bo Robinson (right), recognized his potential at an early age.
TARBORO, N.C. -- A few people in this small town in eastern North Carolina predicted Georgia running back Todd Gurley's greatness long before he became a leading Heisman Trophy hopeful.
Shannon Simmons, his older brother, saw it when Gurley was only 6 years old. Because Gurley was so good at football, a Pop Warner league in Baltimore made him play on his brother's team, which consisted of kids aged 9 to 11. Gurley was the star of the team.
"I was sitting on the bench," Simmons said. "Everybody gave me grief about it."
Tarboro High School basketball coach Leshaun Jenkins recognized something special in Gurley the first time he met him, during a short organizational meeting for incoming freshmen in the spring of 2008. After spending a few minutes with Gurley, Jenkins told him, "Your name is going to be on the back of a jersey at a major college someday."
Ryan Wells, an assistant coach of Gurley's at Martin Middle School, left a few words of advice for Tarboro High football coach Jeff Craddock. Wells told Craddock that an eighth-grader named Todd Gurley was going to be a great football player someday. Craddock, who didn't know Gurley at the time, wrote his name on the top corner of a white board in his office and waited.
When incoming freshmen reported for preseason camp the next summer, Gurley wasn't there.
September, 10, 2014
Sep 10
7:00
PM ET
MONTEZUMA, Ga -- The No. 26 player in the ESPN 300,
Roquan Smith
, has started to narrow down his college choices. The 6-foot-1, 206-pound athlete admits this list is not final but Georgia, Florida, UCLA, Miami, LSU, USC and Ole Miss are starting to stand out to him.
The product of Macon County High School discussed some of his favorite schools prior to be presented his Under Armour All-America jersey on Wednesday afternoon.
[+] Enlarge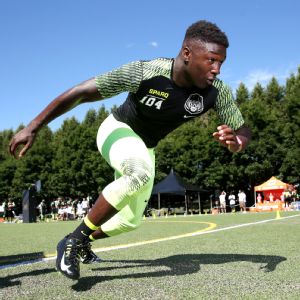 Tom Hauck for Student SportsRoquan Smith said he's still considering a number of schools and said he will not be making a decision until signing day.
"Those schools -- they have been showing me love since Day 1," Smith said. "UCLA and Ole Miss were my first two offers so they have been after me since my 10th grade year. It's big on their behalf. Georgia is the in-state school and they are recruiting me the hardest out of all the schools. Florida has a good thing going on down there. They are starting the program back up the right way. Coach [Will] Muschamp, I know he's a defensive head coach and they are looking for some ballers on defense."
To continue reading this article you must be an Insider
September, 10, 2014
Sep 10
5:34
PM ET
It's an understatement to say that Georgia Bulldogs running back Todd Gurley got off to a fast start against Clemson: He set a single-game school record with 293 total yards -- including a 100-yard kickoff return for a touchdown -- and three rushing scores. I talked to a few NFL evaluators who were in Athens, Georgia, scouting the senior prospects participating in the game, and they couldn't help but notice the junior's performance. In fact, they claimed it would be tough to name five players in the country who make more of an impact for their teams.
Gurley is Scouts, Inc.'s No. 2 back behind Wisconsin's Melvin Gordon and the 26th overall prospect in our initial rankings. As always, these rankings are extremely fluid this early in the season. Young players are emerging while others are proving how much work they put in during the offseason, laying down plenty of new tapes to evaluate.
If Gurley continues to build on his record-setting Week 1 performance with another big game at South Carolina on Saturday -- and can remain healthy -- don't be surprised to see him quickly climb up our rankings. And quite possibly end the two-year, first-round drought for running backs.
To continue reading this article you must be an Insider
September, 10, 2014
Sep 10
5:22
PM ET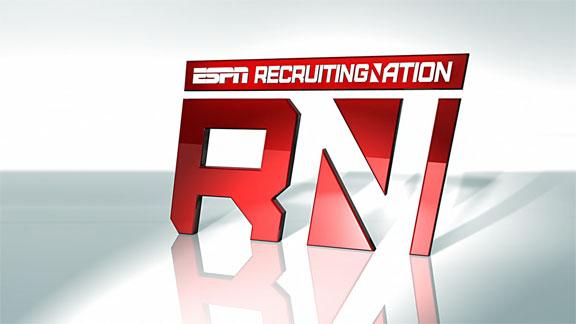 MONTEZUMA, Ga — ESPN 300 outside linebacker
Roquan Smith
was presented with his Under Armour All-America jersey on Wednesday in a ceremony sponsored by American Family Insurance and held at the Macon County (Georgia) High School gymnasium. A large crowd consisting of family members, students, teammates and faculty members cheered loudly as the jersey was given to the No. 2-ranked outside linebacker in the country.
Macon County head coach Larry Harold said his star linebacker is deserving of the honor.
"He's a great kid. He's really humble, down to earth and fun to be around — kind of silly once you get to know him," Harold said. "He's grown tremendously from a kid that was shy, wouldn't say two words to you, to now he's our team spokesman. Very well spoken and represents his community and school very very well.
"On the field he brings tenacity. He's a kid that never leaves the field — offense, defense and special teams. In this game of spread football where every body is trying to go fast-paced, he's the one linebacker that can play outside of the box, he can play in the box. He can cover in space. That's what makes him so unique. That's why he's rated so highly. He has safety skills, but he's filled out to have a linebacker's body. Everybody wants that, especially on the collegiate level."
Though not a final list, Smith said there are seven schools -- Georgia, Florida, UCLA, Miami, LSU, USC and Ole Miss -- starting to stand out to him right now. He is planning to officially visit Georgia, Florida and UCLA and has not decided on his other two visits.
@RoquanSmith1 UAAllAmerica https://t.co/8zcalDumUk

— Derek Tyson (@DerekTysonESPN) September 10, 2014
Eight questions with Roquan Smith
Who is one player you are looking forward to competing against?
Smith:
I want to see what
Kyler Murray
has to offer. With him scrambling around, I want to chase him down and things like that.
If you were to start a team with any other player in your class, who would it be?
Smith:
I'd go with Trent [Thompson] to keep some of those big linemen off of me.
Who is the best player to ever play in the Under Armour game that you know of?
Smith:
I would say [Jadeveon] Clowney. The first one I remember seeing was Julio [Jones] when I was like 10, but I'd have to say Clowney. He was so disruptive. He looked like a grown man out there playing against kids.
What is your earliest football memory?
Smith:
I remember the first day when the coach asked my mother if I could play. That was when I was 5. My older brother had played and the pee-wee coach came to my mom and asked if I could play. She said she didn't mind as long as I didn't get hurt.
Which football player did you idolize or be like when you were a kid?
Smith:
I'm a big
Patrick Willis
and Ray Lewis fan. They just play the game with relentless effort. They give everything they have on every possession. You just want to look up to someone like that.
If you could take on any pro player in their sport, who would it be?
Smith:
I'd like to see how I'd do against
DeSean Jackson
, just to see how I'd do. I play linebacker, but I'd like to see how I'd cover him, like as a safety.
What number do you wear?
Smith:
I wear No. 1. It's kind of embarrassing, but my freshman year I wore No. 68. Then my sophomore year I got No. 1 because my new head coach came in and he always gives that to his best linebacker, so now it's a tradition.
What is the one thing people would be surprised to know about you?
Smith:
I'm not all that big on attention. I'd rather just sit back, chill and hang out with my boys.
Drive Through: Resurgent Gamecocks