Florida State Seminoles:

Michigan Wolverines
June, 2, 2014
6/02/14
10:00
AM ET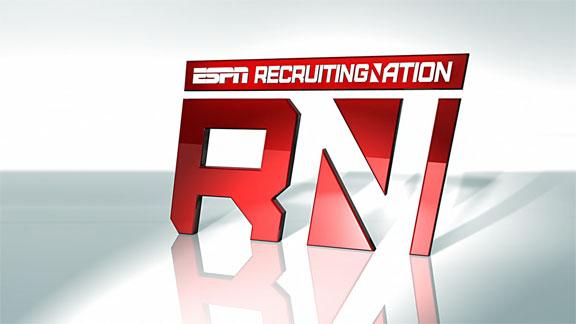 JACKSONVILLE, Fla. —
CeCe Jefferson
is one of the top defensive ends in the country, ranked No. 9 in the ESPN 300. Yet the 6-foot-3, 248-pound, five-star prospect found himself playing middle linebacker, defensive end and even fullback in his team's spring football game.
That's exactly how Jefferson likes it.
"I like moving around because it shows the coaches at the next level that I'm versatile enough to do it," Jefferson said. "I don't mind playing multiple positions in college. Linebacker is probably what I'm going to be because I'm not really that big to play defensive end against 300-pounders all night. So moving around is definitely not a problem to me. I feel like I'm versatile enough to do it, so if a coach asks me to do it, I'm going to do it."
It's Jefferson's versatility and ability to cause so much disruption for opposing offenses that has college coaches from across the country flocking to Glen St. Mary, Florida, to try to land the talented defender from Baker County High School.
March, 13, 2014
3/13/14
12:30
PM ET
The new College Football Playoff is supposed to encourage schools to schedule better nonconference games, as teams try to beef up their schedule strength to earn one of the playoff's coveted four spots at season's end.
On Thursday, Texas A&M and UCLA
announced that they'll play each other
during the 2016 and 2017 seasons.
Other schools have announced future marquee nonconference opponents, including Texas A&M vs. USC, Notre Dame vs. Texas, Alabama vs. Michigan State and LSU vs. Oklahoma.
Here are five other nonconference games I'd like to see in the future:
[+] Enlarge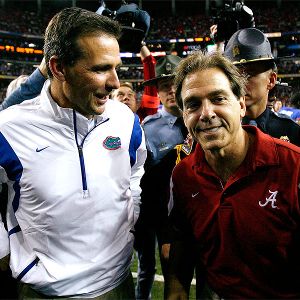 Kevin C. Cox/Getty ImagesUrban Meyer and Nick Saban have faced off for SEC titles, but their current teams, Ohio State and Alabama, have played only three times in history.
1. Alabama vs. Ohio State
: Alabama's Nick Saban and OSU's Urban Meyer dominated the SEC when Meyer was coaching at Florida, combining to win five BCS national championships from 2006 to 2012.
When Meyer was still coaching at Florida, the Crimson Tide and Gators played in two of the most anticipated SEC championship games. The No. 2 Gators beat the No. 1 Tide 31-20 in 2008, and then the Tide turned the tables on No. 1 UF with a 32-13 win in 2009.
Alabama and Ohio State have played only three times in history, with the Tide winning each time, most recently in a 24-17 victory in the 1995 Citrus Bowl.
2. Texas vs. Texas A&M
: Perhaps the biggest casualty in conference realignment, Texas and Texas A&M haven't played each other since the Aggies bolted the Big 12 for the SEC after the 2011 season. Sadly, there are no plans for the in-state rivals to play again in future regular seasons.
The Aggies and Longhorns played each other 118 times from 1894 to 2011, with their annual meeting traditionally being played on Thanksgiving Day. UT won nearly twice as many games as the Aggies (76-37-5), including nine of the last 12 meetings.
With former Louisville coach Charlie Strong taking over at Texas, and Kevin Sumlin building the Aggies into an SEC powerhouse, the game would also pit two of the sport's best African-American coaches against each other.
3. Oregon vs. Baylor
: Two of the game's most explosive offenses -- and two of its best-dressed teams -- would undoubtedly light up the scoreboard if they ever played. In fact, the contest would probably look more like a track meet.
Under coach Art Briles, the Bears have become the Ducks of the Southwest, with their hurry-up, spread offense and myriad flashy uniforms closely resembling what Chip Kelly and then Mark Helfrich built at Oregon. The Bears and Ducks follow the same blueprint on offense: play fast and score fast.
We hoped to see this matchup in the Tostitos Fiesta Bowl last season, but alas, it didn't happen. Oregon and Baylor have never met on the gridiron.
4. Michigan vs. USC
: Two of the sport's traditional heavyweights have faced each other eight times in the Rose Bowl Game Presented by Vizio, but only twice during the regular season -- in 1957 and 1958.
The Trojans won the last three meetings in the Rose Bowl, 32-18 in 2007, 28-14 in 2004 and 17-10 in 1990. USC has won six of the past seven meetings overall and holds a 6-4 advantage all-time.
We might have seen this matchup during the regular season if a Big Ten/Pac-12 scheduling partnership hadn't fallen apart in 2012.
5. Georgia vs. Florida State
: UGA coach Mark Richt was a longtime assistant under legendary FSU coach Bobby Bowden before taking over the Bulldogs, and he recently poached defensive coordinator Jeremy Pruitt off the Seminoles' staff.
The Bulldogs and Seminoles go head-to-head for a lot of recruits every year, and Florida State coach Jimbo Fisher upgraded his roster by effectively recruiting South Georgia and Atlanta.
The Bulldogs and Seminoles have played 11 times and only once since 1984 -- UGA defeated FSU 26-13 in the 2003 Sugar Bowl. Georgia leads the all-time series, 6-4-1.
June, 27, 2013
6/27/13
8:30
AM ET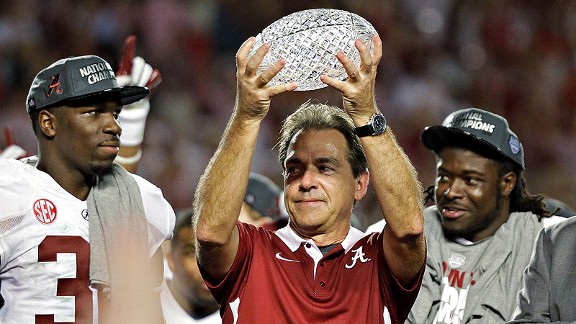 AP Photo/Chris O'MearaNick Saban is a major reason the SEC has hoisted the crystal football for seven years in a row.
So you think your team has a chance to reach the national championship game this season. You think this could be the year.
Hold up a second.
While there are always questions of timing and scheduling and the human element to winning college football games and reaching the national championship, there are some surprising similarities between teams that have been able to lift a crystal football at the end of the season and those who have come close.
Some, like talent, coaching and, at least for the past seven years, residing in the SEC, are obvious. But what about what takes place on the field?
Since 2006, when the Southeastern Conference began dominating college football, there have been specific criteria which have fit all of the champions plus three other teams (Florida in 2009, Penn State in 2008 and Ohio State in 2006), all of whom reached the Bowl Championship Series.
The criteria would have even been more streamlined, except Auburn's defense in 2010 was a statistical tire fire and Florida found a bunch of ways to not score or rush too well in 2006. Had they been better in those areas, almost every statistical category measured by the NCAA would have had a strong baseline ranking for a champion.
While this isn't foolproof -- again, see Auburn and Florida -- the following criteria could give you an idea as the season goes along how much of a chance your school really has at winning it all.
Rank 38th or better in rushing offense
: Every national champion averaged more than 160 yards rushing during its national championship season and all save that 2006 Florida team gained more than 214.4 yards a game on the ground and ranked in the top 16.
Rank 23rd or better in scoring offense:
National champions have been able to score a lot, which is even more impressive considering every national title winner since the 2006 season has been in the defense-oriented SEC. Every title team averaged at least 29.7 points a game and only 2006 Florida was under 32 points.
Rank 37th or better in passing efficiency:
The national title winners have all been in the upper third when it comes to passing the ball -- again, a mild surprise considering the level of defenses in the SEC. Every national champion had a passer efficiency rating of 133.61 or better and was ranked 37th or better.
[+] Enlarge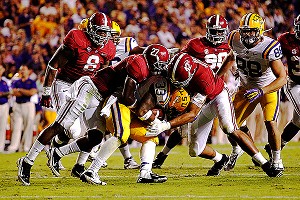 AP Photo/Bill HaberThe past seven national champs have been particularly adept at stopping the run.
Have a top 15 run defense:
For all the prior criticism of Auburn's defense in 2010, the Tigers actually fared well here, ranking ninth in rushing defense that season. They did give up the most yards per game of any of the national champions, though, with 109.07. All, too, were ranked in the Top 15. Interestingly, Alabama has been the top rushing defense in the country the past two seasons when it won national titles. Of the seven national champions, four held opponents under 80 yards rushing a game.
Rank in the top 40 in sacks (but don't rank too high):
Surprisingly, none of the national title winners was in the top 10 in sacks, either, but all landed in the Top 40, somewhere between 2.29 and 2.64 sacks a game and somewhere between No. 24 and No. 40. So putting some pressure on an opponent's quarterbacks -- but not too much? -- should be at a premium when it comes to fielding a title contender.
Have at least one player selected in the first round of the NFL draft following the national title game:
This, actually, should not be much of a surprise considering the national champion should have at least some NFL-caliber talent on it to survive the season. Defending national champion Alabama did a good job of this in this past draft with three players in the top 11. The total first-rounders for the Crimson Tide actually dropped from the 2012 draft, which saw four players taken from the school. Every title winner, though, has had at least one the following April.
Have a player score at least 10 touchdowns rushing and/or receiving:
Again, this seems like a no-brainer, especially considering how many points a game the national champion teams are averaging. But it also shows if a team spreads it around too much, there might not be that gamebreaker type of player to get a team a score when it was absolutely necessary.
Did not lose a non-conference game in the regular season:
Again, not a stunner here. The national champions over the past seven years which have lost games have all lost them within the confines of the SEC. This, though, actually blows up the theory that losing early is better than losing late when it comes to the national polls and winning a national championship considering most non-conference games are played in September and early October. So as you get ready to dig in to conference play, know if your team dropped a game, it could be in real trouble to win a title. And/or if it has a difficult non-conference game (see Georgia vs. Clemson in August and Michigan vs. Notre Dame in September), that game might loom even larger.
April, 23, 2013
4/23/13
11:00
AM ET
ASHBURN, Va. -- At an event that featured three of the top 11 defensive prospects in the ESPN 150, third-rated offensive tackle
Damian Prince
of Forestville (Md.) Bishop McNamara impressed every bit as much as any of them Sunday at the Nike Football Training Camp outside of Washington, D.C.
Prince showed off a slimmed down frame -- he's lost more than 30 pounds, he said, to reach about 285 -- and dominated in blocking drills against a stout group of defensive linemen.
Prince, No. 33 in the ESPN 150, put himself in position to rise over the upcoming months.
To continue reading this article you must be an Insider
December, 30, 2012
12/30/12
5:33
PM ET
LAKE BUENA VISTA, Fla. -- ESPN 150 safety
Leon McQuay III
(Seffner, Fla./Armwood) will be making his college decision at the Under Armour All-America Game on Friday.
To continue reading this article you must be an Insider
December, 2, 2012
12/02/12
3:39
PM ET
GAINESVILLE, Fla. -- The high school career of ESPN 150 safety
Leon McQuay III
(Seffner, Fla./Armwood) came to an end on Friday, as Armwood fell in the playoffs to nationally ranked Gainesville (Fla.) High School.
Though his season is over, things are starting to heat up with McQuay's recruitment. He continues to have a top five of Florida State, Oregon, Vanderbilt, Michigan and USC. Michigan defensive line coach Jerry Montgomery was on hand to watch McQuay on Friday.
[+] Enlarge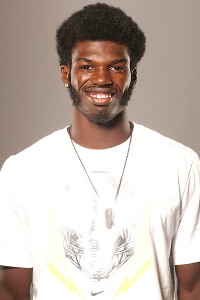 Tom Hauck for ESPN.comLeon McQuay is the No. 3 safety in the nation. He's ranked No. 32 overall in the ESPN 150.
McQuay has taken official visits to all of his favorite schools except for Southern Cal but is planning to visit USC next weekend. Florida State and USC have made a big push for McQuay over the last several months. But with FSU defensive coordinator Mark Stoops taking the head coaching job at Kentucky and USC defensive coordinator Monte Kiffin stepping down this past week, McQuay said he is waiting to see who will replace them before he making any changes with his recruitment.
To continue reading this article you must be an Insider
Goodell Has Sit-Down With Jameis Winston
ACC SCOREBOARD
Thursday, 9/3
Saturday, 9/5
Monday, 9/7