ACC a Southeast recruiting power too
June, 14, 2013
6/14/13
12:27
PM ET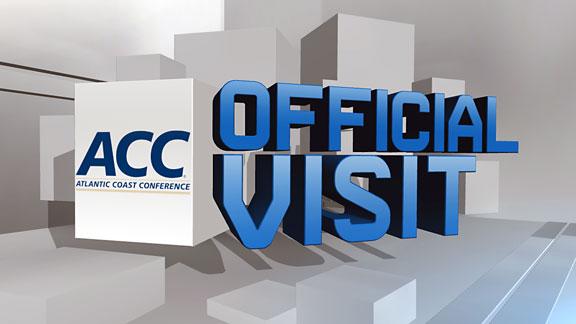 Recruiting is the lifeblood of every program in the country, and every conference has its own strengths and weaknesses when it comes to landing top prospects. This week, we are examining the BCS conferences plus Notre Dame to find each one's strength, the biggest obstacle each faces and the overall view of the conference. The ACC is up today.
Biggest obstacle: Getting out from under the SEC's shadow. This conference shares the same player pool and it needs every matchup versus the SEC to count. Clemson beating LSU in the Chick-Fil-A Bowl in 2012 was big, but over the course of the past few years Clemson, Virginia Tech and FSU haven't always fared as well, and South Carolina has been a thorn in the side of Clemson. This conference needs a resurgence from Miami and North Carolina as well as NC State. The middle- and bottom-tier teams in these two conferences are very comparable. The ACC needs its powers to consistently dominate on and off the field, and for recruiting classes from the likes of FSU, Clemson and Miami to produce double-digit wins.
To continue reading this article you must be an Insider
Insider
Fisher On Winston 'He's Got To Make Better Decisions'
Florida State coach Jimbo Fisher joins SportsCenter to talk about Jameis Winston's suspension, Sean Maguire starting Saturday and the Seminoles' preparations for Clemson.
Fisher On Winston 'He's Got To Make Better Decisions'
VIDEO PLAYLIST
FSU FB RECRUITING SCORECARD
TN_Hoops

Michael Rogner


FSU is spending money on the basketball program while suspending star football players? I am so confused right now
33 minutes ago

theACCfootball

ACC Football


.@GTAthletics takes on @VT_Football in the #ACCFootball Challenge app! D/L today: http://t.co/tjki79deTT http://t.co/jqbJUyHTrh
40 minutes ago

gened01

Gene Deckerhoff


Great Jimbo Fisher Call-In Show tonite. Thanks to callers and fans. ICYMI his thoughts on QB Sean Maguire : http://t.co/En02o0f0hB #FSUVoice
49 minutes ago

Noles247

Noles247.com


Trio of 2017 prospects from St. Pete area coming up for #FSU-Clemson http://t.co/0wpe00MxTJ via @Noles247
51 minutes ago

TomahawkNation

TomahawkNation.com


This guy filling in for Jameis Winston in the first half Saturday night. http://t.co/eGjyvGOws7 (click to see throw .gif) #Noles #FSU
51 minutes ago

RyanBartow

Ryan Bartow


@247CrystalBall has #OhioState for @HeaftyLefty. Keep an eye on upcoming official to #FSU. http://t.co/RdJlbhYnNK http://t.co/3WRR6ERTRT
about an hour ago

GridironStuds

Chad Wilson


I will be joined by @Brandon_Odoi @NickdelaTorreGC & @TomahawkNation tomorrow on GIS show talking big games on Sat.: http://t.co/hUQQwNGrHm
about an hour ago

tonycarter904

Tony Carter


Don't worry FSU friends and Family we gonna be alright !!!!
about an hour ago

TheDylan1Moses

Dylan Moses


Going back to Tallahassee for the FSU game this weekend!😍 #GoNoles @FSU_Football
about 2 hours ago

Noles247

Noles247.com


ICYMI: Latest on weekend visit plans for @jacques_patrick http://t.co/yhzBKwo8aO via @Noles247
about 2 hours ago

mattd12

Matthew Dutton


.@TomahawkNation hit the nail on the head with Chappelle's Show reference. Older guys could substitute Murphy, Carlin, Blazing Saddles, etc.
about 2 hours ago

Adhocoutchea

Green_Shoots


@TomahawkNation well written and balanced piece. Kudos.
about 2 hours ago

malik_henry16

OVO_MALIK


Leave my boy jameis alone man💯👋
about 2 hours ago

TomahawkNation

TomahawkNation.com


Perception matters, and for that reason, FSU's suspending Winston makes sene http://t.co/qNxKDx6KnS
about 2 hours ago

bellebubba

Mary Lynn Hancock


@TomahawkNation thanks 4 the piece - from an older fan who remembers younger days and actions -why hasn't he learned he lives n a fishbowl?
about 2 hours ago

TomahawkNation

TomahawkNation.com


Perspectives on Florida State suspending Jameis Winston #Noles #FSU http://t.co/E0nps8zPQ1
about 2 hours ago

ConSchwartz

Constance Schwartz


Look at our girl @CBSSportsGang Jen Sabatelle in SBJ!! Congrats. Cc @DeionSanders @TonyGonzalez88 @michaelstrahan http://t.co/Pf5tTTYWSS
about 2 hours ago

topslfla

Nesto


@TomahawkNation It would be blank. Crab gate was a civil citation. More like a parking or speeding ticket than a criminal infraction.
about 3 hours ago

TomahawkNation

TomahawkNation.com


Anyhow, I think FSU probably did what it had to do in suspending Winston. Column soon.
about 3 hours ago

TomahawkNation

TomahawkNation.com


Not saying Jameis is a good guy, but writing column on the entirety of his criminal record would consist of one word: Shoplifting. That's it
about 3 hours ago

TomahawkNation

TomahawkNation.com


Traditional news outlets in a bind because they don't want to cover stuff that's not newsworthy, but they do need to turn a profit.
about 3 hours ago

dmeeks_SF

David Meeker


Got my #AcrossTheMiddle @AnquanBoldin shirt and can't wait to wear it Sunday for the game #BeatTheCardinals http://t.co/XKtjTf0CUX
about 3 hours ago

WildSideWalking

Damian Medeiros


Got my Ravens-themed shirts today on behalf of @AnquanBoldin and his #Q81Foundation - great stuff! #AcrossTheMiddle http://t.co/dlt3XVZD5x
about 3 hours ago

Kev_LG3

Kevin


@AnquanBoldin Great Shirt! Lets go Niners!!! #ForeverFaithful http://t.co/wxgZOJ8Dmk
about 3 hours ago

fourmidnight

Michael A. Harris


Just got my shirt in its sick @AnquanBoldin hope 4 a 1 two punch with @Kaepernick7 vs cards! #goniners2n1 http://t.co/SKJ7knQPyr
about 3 hours ago

_bg_tyme

Brandyn Gomez


@AnquanBoldin #acrossthemiddle http://t.co/lMM1FkumCM
about 3 hours ago

TomahawkNation

TomahawkNation.com


.@njoidaview @mattbenne Jameis stories get clicks. Which means $$$. Period. Anything he does, newsworthy or not, gets covered because profit
about 3 hours ago

MarkEnnis

Mark Ennis


How is this appropriate? http://t.co/8NYgSeKGjg
about 3 hours ago

TomahawkNation

TomahawkNation.com


.@Sean_Grimm It's hard to coordinate a six-word chant in a crowd. Probably won't be audible. But they'll try to chant FHRITP I bet.
about 3 hours ago

DeionSanders

DeionSanders


"@StarksEddie: @DeionSanders you always on twitter dropping knowledge that gives me hope. #OneloveOneGOD" thank u and God bless u. #Truth
about 3 hours ago

primediscussion

Adam T.


Really great discussion on the @TomahawkNation podcast tonight. Common sense, measured insight. http://t.co/DzbxUnHoES
about 3 hours ago

TomahawkNation

TomahawkNation.com


Podcast: How social media has forced traditional media to cover more off-field happenings with amateur athletes. http://t.co/JJYRjwBgq4
about 3 hours ago

Noles247

Noles247.com


Checking on http://t.co/htIM0ajpax RT @coachbloom4: Thanks to Coach Hamilton from FSU for coming to our 6 am workout this morning!
about 3 hours ago

Warchant

Warchant.com


Call-in show is mostly uneventful. No new comments on Jameis Winston.
about 3 hours ago

TimBrewster

Tim Brewster


#NoleNation step up and make #Doak absolutely crazy Sat night!! #ItsOurHouse!
about 3 hours ago

TimBrewster

Tim Brewster


#NoleNation step up and make #Doak absolutely crazy Sat night!! #ItsOurHouse!
about 3 hours ago

TimBrewster

Tim Brewster


#NoleNation step up and make #Doak absolutely crazy Sat night!! #ItsOurHouse!
about 3 hours ago

TomahawkNation

TomahawkNation.com


http://t.co/JJYRjwBgq4 RT @pcola_boy: @TomahawkNation @sbncollege the link doesn't work. You got another?
about 3 hours ago

Noles247

Noles247.com


Jimbo Fisher on an array of subjects during call-in show, including back-up QB and contingency plans http://t.co/SbQz6OZSMW via @Noles247
about 3 hours ago

TomahawkNation

TomahawkNation.com


No social media back then. RT @njoidaview: John Allaman made a good point. All y'all Nole fans in an uproar loved SeaBass, Janokowski.
about 3 hours ago

Warchant

Warchant.com


Jimbo asked about QB contingency if Sean Maguire is hurt: "There is a plan." Mentions walk-on Troy Cook, JJ Cosentino, John Franklin.
about 4 hours ago

Noles247

Noles247.com


Jimbo Fisher Call-In Show Updates http://t.co/YJcd68QlLO via @Noles247
about 4 hours ago

sbncollege

SB Nation College


Florida State football podcast: Media and the college football celebrity athlete http://t.co/k26rtA3FL0
about 4 hours ago

malbrizio

Matt Albrizio


@TomahawkNation that pod was a scary prophecy for what happened yesterday. Definitely remember listening and really thinking about it after
about 4 hours ago

88Dreamchaser

IG:Dream88chaser


FSU v. Clemson #GoNoles
about 4 hours ago

Noles247

Noles247.com


Just added a trio of teammates expected at #FSU-Clemson from the Panhandle http://t.co/f9GrqqBlpU via @Noles247
about 4 hours ago

TomahawkNation

TomahawkNation.com


August 8: recorded podcast w/ @MarkEnnis @CoolHand_Lucas on media coverage of the celebrity college athlete. LISTEN http://t.co/JJYRjwBgq4
about 4 hours ago

DeionSanders

DeionSanders


If someone is drowning do you throw them a Anchor or a Life Raft? Check your timeline to see what you're throwing. #Truth
about 4 hours ago

TomahawkNation

TomahawkNation.com


2017's No. 1 overall recruit RT @TheDylan1Moses: Going back to Tallahassee for the FSU game this weekend!😍 #GoNoles @FSU_Football
about 4 hours ago

fsufball

FSU Football


(b/r) Everything You Need to Know About Jameis Winston's Backup: Sean Maguire: Sean Maguire was an afterthough... http://t.co/uSZCSUhnXq
about 4 hours ago

Leon_Washington

Leon Washington


Seminole Nation!!! http://t.co/IfKirx9rRb
about 4 hours ago

CNee247

Chris Nee


No. 1 in 2017 due in for #FSU-Clemson http://t.co/TdmUCYboAF via @Noles247
about 4 hours ago

tjchase3

??T.Jeezy??


Catch Me At The Clemson Vs FSU Game This Weekend !!
about 4 hours ago

Warchant

Warchant.com


Students on FSU campus had varied but strong opinions on Jameis Winston and his suspension. https://t.co/AryTtDeV84 http://t.co/CSUjcwggG0
about 4 hours ago

Noles247

Noles247.com


Jimbo Fisher talks Sean Maguire, 3rd string QB during Call-In Show http://t.co/HDzXzyWPCq via @Noles247
about 4 hours ago

Warchant

Warchant.com


Jimbo Fisher says Sean Maguire "had a heckuva practice today." Noncommittal about 3rd string QB between John Franklin, JJ Cosentino.
about 4 hours ago

TomahawkNation

TomahawkNation.com


Scorching https://t.co/E2I1I97kQY
about 4 hours ago

cdowlar

Corey Dowlar


Do Wolken and Forde compete to one-up each other?
about 4 hours ago

dannykanell

Danny Kanell


Stop saying it and show me. Period. RT @Warchant: Jameis Winston: "I have to tone it down. I have to."
about 4 hours ago

Noles247

Noles247.com


Another intriguing visitor coming on Saturday to #FSU-Clemson http://t.co/AhlWeyVsAZ via @Noles247
about 4 hours ago

Warchant

Warchant.com


Call screeners at Jimbo's show are ironclad so far. Latest question was "Talk about how awesome Mario Edwards is at setting the edge."
about 4 hours ago

Seminoles_com

Seminoles.com


RT @chuckwalshfsu: Seminoles' Thomas Featured on Athlon Sports Cover http://t.co/uLguauyIAk #noles #seminoles
about 4 hours ago

SBNRecruiting

SB Nation Recruiting


4-star 2016 WR RT @tjchase3: Catch Me At The Clemson Vs FSU Game This Weekend !!
about 4 hours ago

ColeyHarvey

Coley Harvey


Has the "Hue Live Crew" already settled in Cincinnati? Or might the #Bengals' backs soon earn some other nickname? http://t.co/xrJVe8PZHg
about 4 hours ago

bomani_jones

Bomani Jones


this is what happens when you make the rules as you go along. RT @bsmithers81: his backup is Chris Rainey with 2 DV charges
about 4 hours ago

Warchant

Warchant.com


Jimbo Fisher's call-in show should start any second. If anything interesting happens, we'll let you know.
about 4 hours ago

Noles247

Noles247.com


Updates: Jimbo Fisher Call-In Show http://t.co/SbQz6OZSMW via @Noles247
about 4 hours ago

Noles247

Noles247.com


Winston believes #FSU wins with or without him http://t.co/cYBErANd1j via @Noles247
about 4 hours ago

Noles247

Noles247.com


Winston still believes FSU will win, with or without him http://t.co/cYBErANd1j via @Noles247
about 4 hours ago

Noles247

Noles247.com


Get to know Sean Maguire http://t.co/oV1riyXr0r Fisher spoke on Sean Maguire tonight http://t.co/ZLbb9TkY6b via @Noles247
about 4 hours ago

Noles247

Noles247.com


On Jameis Winston - Fisher comments http://t.co/WNS3MsGq4n Winston suspended http://t.co/m7YjWYVdBL Winston talks http://t.co/UPtw9BChEP
about 4 hours ago

TomahawkNation

TomahawkNation.com


($) RT @fsugeo: So the idea that FSU suspended Winston as a way to make the fans forget about the logo is a real thought on Warchant now.
about 4 hours ago

Noles247

Noles247.com


A look at #Clemson's Depth Chart - Offense: http://t.co/qjxQo0XD9p Defense: http://t.co/EjUkq2WWur via @Noles2
about 4 hours ago

Noles247

Noles247.com


Jimbo Fisher talks Sean Maguire on ESPN SportCenter http://t.co/90HtNNVZR1 via @Noles247
about 5 hours ago

TomahawkNation

TomahawkNation.com


Jimbo Fisher Call-In Show Thread #Noles http://t.co/3EPmWKcsHQ
about 5 hours ago

Keith247Sports

Keith Niebuhr


4-star legacy giving #Auburn a good look, but will visit #Alabama and #FSU (VIP) http://t.co/ArrCnMEOSg @CNee247
about 5 hours ago

Noles247

Noles247.com


EJ Manuel Comments On Jameis Winston Situation http://t.co/MFq45eivcc via @Noles247
about 5 hours ago

WRIXZach

Zach Lentz


Thanks to @TomahawkNation for joining me on the show today...on short notice non the less. Great information and awesome time.
about 6 hours ago

Noles247

Noles247.com


Big addition to visitor list for #FSU-Clemson today was a top-tier WR http://t.co/svxRUU074k via @Noles247
about 6 hours ago

AKRivals

Adam Krohn


Baker County coach Tom MacPherson tells me CeCe Jefferson (shoulder) is out for the regular season but may return for the playoffs.
about 6 hours ago

Warchant

Warchant.com


"@djjones_44: We'll be ok, we gone turn up 2nd Half tho 😈" #FSU commit
about 6 hours ago

EricLuallen

Eric Luallen


Wonder if he could find some students on Twitter who know that Winston was suspended 3 games by @FSU_Baseball http://t.co/Idg17zK9xB
about 6 hours ago

WillGunter560

William Gunter


Last hour, @Osceola_Tim stopped by to talk Jameis Winston & Noles/Tigers. Take a listen: http://t.co/eY9z25mJH4
about 6 hours ago

TomahawkNation

TomahawkNation.com


.@kmattio was right, even if she didn't know it when she said it. More than one FSU fan did blame twitter users for Jameis' suspension.
about 6 hours ago

BruceFeldmanCFB

Bruce Feldman


Best vs most deserving? RT @joelklatt: If FSU gets beat this wk, does Committee give them a pass because they were without QB in 1st half?
about 6 hours ago

ColeyHarvey

Coley Harvey


Here's the latest on Vontaze Burfict's return to concussion protocol.Gotta think it's time to think about sitting him http://t.co/YHef3O4Pmp
about 7 hours ago

fsufball

FSU Football


Florida, WVU with chance for breakthrough wins (The Associated Press): Some victories can be a sign that a pro... http://t.co/7csiLbkc18
about 7 hours ago

OntheRadarHoops

Shun Williams


2016 guard Brandon Robinson @BRob_4 Douglas County (GA) will be on campus at Florida State this weekend http://t.co/RjKnkjs2pT @Coach_K07
about 7 hours ago

Noles247

Noles247.com


Top 50 RB Jacques Patrick staying put this weekend http://t.co/cpckXhIM7C via @Noles247
about 7 hours ago

ESPN_ACC

ESPN ACC


Are FSU fans still standing up for Jameis Winston? @aadelsonESPN, @DavidHaleESPN and @JShankerESPN discuss. http://t.co/p7BfGv6z9M
about 7 hours ago

ESPN_ACC

ESPN ACC


Nick O'Leary's style 'nasty,' Seminoles say http://t.co/CkvN2kRp19
about 7 hours ago

SectionBAnimals

Animals of Section B


Saturday, maybe channel your uniform/logo/presidentsearch/#5/etc rage into being the loudest fans on the planet, whydoncha? Team needs ya.
about 8 hours ago

DeionSanders

DeionSanders


You have a choice 2 do what's right or wrong! Stop choosing what's convenient&the things that feels&looks right choose to do Right!#Truth
about 8 hours ago

ColeyHarvey

Coley Harvey


Burfict is back under concussion protocol after spending nearly all of last wk on it. Will be interesting to see if he gets shelved this wk
about 8 hours ago

ColeyHarvey

Coley Harvey


Burfict didn't practice because he was later exhibited with concussive-like symptoms, even though he showed signs of a stinger Sunday.
about 8 hours ago

ColeyHarvey

Coley Harvey


#Bengals injury report: DNP: Burfict, Burkhead, Green, Pollak (knee), Whitworth (knee), Zeitler, Thompson, Porter. LIMITED: Shawn Williams
about 8 hours ago

Traceyeedmonds

Tracey Edmonds


Tonight Im taking you behind the scenes w @IAMQUEENLATIFAH as she breaks down what we can expect from her new season! http://t.co/V7erNy3uT8
about 8 hours ago

DavidHaleESPN

David Hale


RT @aadelsonESPN: Remember to join me @DavidHaleESPN and @JShankerESPN for our video spreecast @ 3:30 p.m. ET http://t.co/uiJolNkfsB
about 8 hours ago

DavidHaleESPN

David Hale


Interesting question. RT @PaulAndTucker: If Maguire throws a few TDs & FSU has a solid lead, does Fisher stick with him in the 2nd half?
about 8 hours ago
BLOG ARCHIVE:
CATEGORIES: