Silence is golden for FSU commit Daub
April, 30, 2013
4/30/13
8:30
AM ET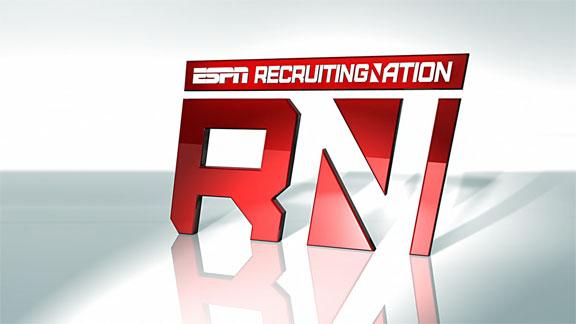 Call
Kain Daub
(Jacksonville, Fla./Sandalwood) the strong, silent type. He has never been shy about his lack of affinity for the recruiting process.
He's certainly not anti-social, but when it comes to his recruitment, the calls from coaches and reporters, the mail and all that comes with it, he keeps the answers short.
To continue reading this article you must be an Insider
Insider
Florida State Survives Test
Jimbo Fisher and Jameis Winston react to getting tested by Oklahoma State in a 37-31 win for Florida State.
Florida State Survives Test
VIDEO PLAYLIST
FSU FB RECRUITING SCORECARD
theACC

The ACC


#ACC Recap: @FSU_Football Opens the 2014 Campaign Victorious: http://t.co/gZqPwbPC3R #FSUvsOKST
8 minutes ago

theACCDN

ACC Digital Network


Jameis throws a perfect pass to Rashad Greene for an @FSU_FootballTD. http://t.co/NQCuJwJcKE #MustSeeACC #NolesNation
12 minutes ago

ESPN_ACC

ESPN ACC


Plays that changed the FSU-OSU game http://t.co/xA9HJlzJt2
13 minutes ago

fsufball

FSU Football


(b/r) Jameis Winston Scrambles for Sensational Career-Long TD vs. Oklahoma State: Florida State quarterback Ja... http://t.co/2TP6RFZfNE
14 minutes ago

NolesTV

NolesTV


VIDEO: Hear from Jimbo Fisher following Saturday night's victory over Oklahoma State. http://t.co/zrnb9jC1Il
16 minutes ago

janjakejosh

Twin Mama


Coach @DeionSanders speaking to the players after Prime Prep Academy's 48-0 victory http://t.co/LmoLWhHEMu
18 minutes ago

janjakejosh

Twin Mama


Bossy cheering at Prime Prep Academy's football game @DeionSanders http://t.co/zHL3RN8z1S
19 minutes ago

janjakejosh

Twin Mama


Dr.Shavers & Mrs.Stair at Prime Prep Academy's football game @DeionSanders http://t.co/DcksYvAbte
19 minutes ago

janjakejosh

Twin Mama


@ShedeurSanders at Prime Prep Academy's football game @DeionSanders http://t.co/4xOAjPvYns
19 minutes ago

ESPN_ACC

ESPN ACC


Video: Jimbo Fisher, Jameis Winston http://t.co/aYSu32D4eD
22 minutes ago

TomahawkNation

TomahawkNation.com


Jameis says he doesn't find himself looking for one specific receiver. Does say Rashad Greene gets open and makes plays.
23 minutes ago

TomahawkNation

TomahawkNation.com


Winston says he had two bad turnovers, says it prevented game from being put away.
25 minutes ago

TomahawkNation

TomahawkNation.com


Jameis Winston now at the podium.
26 minutes ago

NolesTV

NolesTV


Watch highlights of Florida State's 37-31 win over Oklahoma State. http://t.co/rW3HCiIxtz
35 minutes ago

TimBrewster

Tim Brewster


Couldn't have been any better! A tough hard fought victory on the road! Noles 1-0! GoNoles!!
38 minutes ago

fsufball

FSU Football


Winston, FSU hold off Oklahoma St 37-31 in opener (The Associated Press): Jameis Winston threw for 370 yards a... http://t.co/KPaqTL9ZN6
41 minutes ago

FSU_Football

FSU Football


Rashad Greene had an awesome game tonight. 11 catches, 203 yards, 1 TD. #Noles http://t.co/8ao3rAStY0
41 minutes ago

TomahawkNation

TomahawkNation.com


Jimbo says some DL need to play better in practice so that they can trust them to rotate into the game.
41 minutes ago

TomahawkNation

TomahawkNation.com


Jimbo Fisher says Oklahoma State did a good job against the run, which in turn allowed FSU's play action success.
42 minutes ago

Warchant

Warchant.com


Fisher: "We didn't play well, like we want to play, credit to Oklahoma State, but we still made critical plays when we had to make them."
43 minutes ago

TomahawkNation

TomahawkNation.com


Jimbo correctly pointing out that a defensive penalty should not have shortened the play clock. Wants rules looked at.
43 minutes ago

TomahawkNation

TomahawkNation.com


Jimbo said he doesn't think Jameis targets Greene too much. Says he called it.
45 minutes ago

ESPN_ACC

ESPN ACC


Florida St. 37, Oklahoma St. 31 http://t.co/8ZFldMXYcd
46 minutes ago

TomahawkNation

TomahawkNation.com


Greene is in the right spot and is a steadying influence, Jimbo says.
49 minutes ago

FSUfootball

FSU Football


A small w is better than any L. I'll take it. Go Noles!!!
about an hour ago

TomahawkNation

TomahawkNation.com


That's an issue. http://t.co/N4YkNKpJKP
about an hour ago

theACCfootball

ACC Football


.@FSU_Football QB Jameis Winston's Mad Dash to the Endzone | @theACCDN #MustSeeACC Moment: http://t.co/n7FOyhs52s #FSUvsOKST
about an hour ago

Noles247

Noles247.com


#FSU wins opener despite miscues http://t.co/D3Lfz9hdLs via @Noles247 
about an hour ago

ESPN_ACC

ESPN ACC


Final: FSU 37, Oklahoma State 31. Noles got the absolute best from the Pokes. Need to find some answers just about everywhere. #FSUvsOKST
about an hour ago

theACC

The ACC


RT @FSU_Football: #Noles take the opener in Arlington 37-31 http://t.co/qiQex7OacY
about an hour ago

Warchant

Warchant.com


FINAL: Florida State 37, Oklahoma State 31. Seminoles start the season with a tough win in Dallas.
about an hour ago

FSU_Football

FSU Football


#Noles take the opener in Arlington 37-31 http://t.co/AGFr0sogle
about an hour ago

TomahawkNation

TomahawkNation.com


Florida State survives Oklahoma State in opener #Noles #FSU http://t.co/TycNX4el6J
about an hour ago

TomahawkNation

TomahawkNation.com


Pac-12 refs!
about an hour ago

TomahawkNation

TomahawkNation.com


Winston having a laugh with the referee.
about an hour ago

TomahawkNation

TomahawkNation.com


The defense should NOT be able to benefit from a penalty like that, right?
about an hour ago

DavidHaleESPN

David Hale


Rough estimate, but if not for 3 def holding calls, Rashad Greene would have 3,264 yards tonight.
about an hour ago

TomahawkNation

TomahawkNation.com


No way did Okie State expect #FSU to throw that there.
about an hour ago

TomahawkNation

TomahawkNation.com


#Noles get defensive holding flag, automatic first down. Guy was toasted.
about an hour ago

FSU_Football

FSU Football


OK State attempts the on-side kick but the #Noles will take over with 1:55 left
about an hour ago

Warchant

Warchant.com


Onside kick goes out of bounds. FSU offense takes over with a 37-31 lead with 1:53 to go. Ball on the 44.
about an hour ago

ESPN_ACC

ESPN ACC


This season is not going to be as easy as the last for the Noles, that's for sure. #FSUvsOKST
about an hour ago

TomahawkNation

TomahawkNation.com


Onside kick coming here.
about an hour ago

TomahawkNation

TomahawkNation.com


.@AFLGuru definitely should have gone for two.
about an hour ago

FSU_Football

FSU Football


Oklahoma State responds with a touchdown run from Walsh cutting the lead to 6
about an hour ago

Warchant

Warchant.com


JW Walsh with a three-yard touchdown run to make it 37-30 before the extra point. Will be 1:55 left for the kickoff.
about an hour ago

TomahawkNation

TomahawkNation.com


Okie State comes right back to cut the lead to a single score.
about an hour ago

WarchantBen

Ben Jones


Rashad Greene started today in 6th place in all-time receiving yards at FSU. Going to finish it in 4th. Passed Greg Carr, Kez McCorvey.
about an hour ago

TomahawkNation

TomahawkNation.com


UPDATED: Rashad @RG80_ passes Greg Carr AND Kez McCorvey in #Noles record books. http://t.co/xDnr1rg9qS #FSU
about an hour ago

FSU_Football

FSU Football


Jameis hits Greene for his 11th catch of the night. #Noles up 37-24 http://t.co/y4LgNHmT8D
about an hour ago

ESPN_ACC

ESPN ACC


Rashad Greene never disappoints. So good. So smooth. 203 yards receiving tonight. Worty of a helmet sticker I'd say. #FSUvsOKST
about an hour ago

Warchant

Warchant.com


Rashad Greene's 50-yard touchdown gives FSU a 37-24 lead over Oklahoma State with 3:58. Might not be enough time for Oklahoma State now.
about an hour ago

TomahawkNation

TomahawkNation.com


That play worked, but it WAS the wrong read.
about an hour ago

FSU_Football

FSU Football


Winston hits Greene for 6!
about an hour ago

TomahawkNation

TomahawkNation.com


TD #Noles. Rashad Greene. #Noles seal it, probably.
about an hour ago

ESPN_ACC

ESPN ACC


In Jimbo Fisher's words, that was critical. Absolutely critical. #FSUvsOKST
about an hour ago

TomahawkNation

TomahawkNation.com


That's on Williams, not the OLine. Ball MUST be cut back inside.
about an hour ago

FSU_Football

FSU Football


#Noles get huge turnover on a Walsh fumble. #Noles take over with 4:48 left
about an hour ago

TomahawkNation

TomahawkNation.com


The guy who forced the fumble? P.J. Williams, the same man who missed the tackle on the previous play.
about an hour ago

TomahawkNation

TomahawkNation.com


J.W. Walsh upended, Florida State football. Huge play. Under review. Call will stand. #Noles ball.
about an hour ago

FSU_Football

FSU Football


Aguayo pushes the lead to 6 http://t.co/TgfLLcRfY1
about an hour ago

Warchant

Warchant.com


FSU can't capitalize on good field position, takes a field goal. Seminoles up 30-24 now with 5:13 to go in Dallas.
about an hour ago

ESPN_ACC

ESPN ACC


FSU has 87 yards rushing tonight. One stat that sticks out. Noles go up 30-24. #FSUvsOKST
about an hour ago

TomahawkNation

TomahawkNation.com


Aguayo comes out for the #Noles and FG is good, puts them ahead 30-24.
about an hour ago

FSU_Football

FSU Football


Aguayo's 37 yard FG is good! #Noles now lead 30-24.
about an hour ago

DeionSanders

DeionSanders


Full day of #Truth #PrimePrep #Deionsfamilyplaybook filming #Fatherhood #Family #Faith & #Football. I'm right where God wants me! #Truth
about an hour ago

rodhamlin

Rod Hamlin


Proud to support @AnquanBoldin #Q81Foundation Thanks for the awesome shirt. #AcrosstheMiddle #NinersNation @49ers http://t.co/4bLCtMozUZ
about an hour ago

sthomas141

Sean


@AnquanBoldin I can't wait to rep this shirt all NFL season! #TeamBoldin #Q81 http://t.co/sLWNvjmt6l
about an hour ago

RiZeAmbition

Ash


I'm ready @AnquanBoldin #Touchdown http://t.co/r9WJxx0KjT
about an hour ago

tonyfan4ever

Ria Frazier


got my shirt @AnquanBoldin .. Bring on the Cowboys! Sept 7 I'm ready for our 1st win of the season! http://t.co/fVYdpK06qx
about an hour ago

TomahawkNation

TomahawkNation.com


http://t.co/AtntLQ6b9w
about an hour ago

FSU_Football

FSU Football


Winston to Williams for 21 yards and the 1st down.
about an hour ago

TomahawkNation

TomahawkNation.com


Karlos Williams stepped out of bounds. Did not score. Wide, wide open. Wow.
about an hour ago

ESPN_ACC

ESPN ACC


Wow, what a save by the OK State punter on potential disaster there. Noles have a chance to put the game away. #FSUvsOKST
about an hour ago

FSU_Football

FSU Football


#Noles will start with great field position at the Oklahoma State 45 yard line.
about an hour ago

TomahawkNation

TomahawkNation.com


#Noles get the stop. And wow at Oklahoma State's luck with that punt.
about an hour ago

DeionSanders

DeionSanders


Thank you and God Bless Aldine McArthur. Great game great coaches and great parents. #PrimePrep.
about an hour ago

TomahawkNation

TomahawkNation.com


HUGE first down play as FSU forces intentional grounding and a 14-yard loss. Mario Edwards, Jr. gets the sack.
about an hour ago

ESPN_ACC

ESPN ACC


FSU speed basically neutralized. And OL has not played at an elite level. And who else is there for Winston to throw the ball to ...
about an hour ago

TomahawkNation

TomahawkNation.com


Third and 26, FSU runs Karlos Williams and he gets 15ish. FSU will punt.
about an hour ago

TomahawkNation

TomahawkNation.com


Winston sacked for an enormous loss. Still holds the ball too long.
about an hour ago

MattRHinton

Matt Hinton


So whatever happens from here this is a hell of a performance by Oklahoma State, the greenest lineup in the FBS.
about an hour ago

FSU_Football

FSU Football


Winston finds Whitfield for a #Noles 1st down. Gain of 11 yards.
about an hour ago

TomahawkNation

TomahawkNation.com


We wrote about DT issues how many times? Not unexpected. RT @BowSniper1: @TomahawkNation somebody needs to tighten up that middle on D.
about an hour ago

ESPN_ACC

ESPN ACC


So both QBs have wheels. Walsh matches Winston w/his own run. Noles up 27-24. #FSUvsOKST
about an hour ago

Warchant

Warchant.com


FSU 27, Oklahoma State 24. JW Walsh responds to Jameis' run with a 24-yard TD run of his own. 11:51 to go in the game.
about an hour ago

TomahawkNation

TomahawkNation.com


75 yard drive for Oklahoma State. Big time for them.
about an hour ago

FSU_Football

FSU Football


Oklahoma State answers with a 24 yard TD run. #Noles 27, Cowboys 24.
about an hour ago

TomahawkNation

TomahawkNation.com


TD Oklahoma State. A QB draw of their own! Nice playcall.
about an hour ago

TomahawkNation

TomahawkNation.com


FSU not nearly as good at DT this year as they were last year. So far.
about an hour ago

theACC

The ACC


#ACC Recap: #23 @TarHeelFootball rolls past Liberty 56-29. Marquise Williams accounted for four touchdowns: http://t.co/KI2VaxCI6q #LIBvsUNC
about 2 hours ago

FSU_Football

FSU Football


Tonight's attendance at AT&T Stadium: 61,521.
about 2 hours ago

TomahawkNation

TomahawkNation.com


61,521 attendance.
about 2 hours ago

theACCfootball

ACC Football


.@theACCDN #MustSeeACC Moment: @TarHeelFootball's Jeff Schoettmer makes an amazing pick 6 http://t.co/WhGx6KzNbH
about 2 hours ago

primetimenole

Clayton Miller


@TomahawkNation jimbo plays so scared on 4th down
about 2 hours ago

TomahawkNation

TomahawkNation.com


Cason Beatty really sucks at punting.
about 2 hours ago

NoleDigest

NoleDigest.com


4th and half a foot, I think you go for it here and sneak Winston.
about 2 hours ago

Warchant

Warchant.com


FSU has 4th and 1 on the 38 to start the 4th quarter. Seminoles will punt to Oklahoma State with a 27-17 lead.
about 2 hours ago

FSU_Football

FSU Football


After 3 in Arlington #Noles lead 27-17 http://t.co/jT6a3pDwzs
about 2 hours ago

TomahawkNation

TomahawkNation.com


FSU leads 27-17 going to the fourth quarter. #Noles #FSU
about 2 hours ago
ACC SCOREBOARD
Saturday, 8/30
Thursday, 8/28
Friday, 8/29
Monday, 9/1
BLOG ARCHIVE:
CATEGORIES: