Andrea Adelson and Heather Dinich preview the Discover Orange Bowl between Florida State and Northern Illinois.
Sean Maguire's play at Florida State seems to go against conventional wisdom, that he'll be a game manager that will play conservative.
The woman who accused former Florida State quarterback Jameis Winston of rape in 2012 filed a civil lawsuit against him Thursday.
The woman who accused former Florida State quarterback Jameis Winston of raping her in December 2012 filed a civil lawsuit against him Thursday in Florida state court in Orlando.
George Whitfield Jr. builds the perfect quarterback from this year's crop of signal-callers.
Boston College's Steve Addazio and Duke's David Cutcliffe are among the most underrated coaches in the ACC.
College Football Playoff selection committee member Condoleezza Rice and Pac-12 commissioner Larry Scott said they believe that four teams is the right number in the college football payoff.
National recruiting director Tom Luginbill and the ESPN scouts are reviewing tape for an upcoming ESPN 300 update. He joins Phil Murphy to discuss several players who should see their stock continue to rise during their season seasons.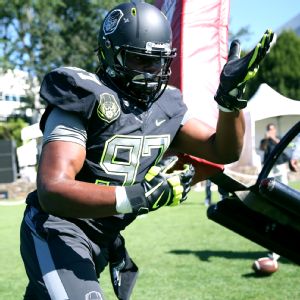 Outside of the January run up to national signing day, no other time sees more commitments than mid-April through the end of May. We look at big spring decisions and questions.
Jon Gruden gives his take on Jameis Winston after working with him at the Gruden QB Camp. Gruden says that while his red flags are real, Winston can win early if he handles himself off the field.
It's still early in the 2016 recruiting cycle. These recruits have a chance to climb the rankings before national signing day arrives.
Clemson, Georgia Tech out-of-conference schedules among nation's toughest.
Al Blades Jr. probably won't be invited back to Florida State anytime soon. When you're a Miami commitment, that's the way it ought to be, too.
Quarterback Sean Maguire is expected to lead a team that has talent but lacks experience this fall.
Roughly half the 127 FBS coaches -- 47.2 percent -- are under the age of 50. Among the Power 5 conferences, 43.1 percent (28 of 65 coaches) are in their 30s and 40s.