No. 1 2016 athlete Saivion Smith talks top five and sets up his recruitment this spring.
Boston College coach Steve Addazio remembers an era when players wanted to redshirt as true freshmen to better prepare them for the final four years of their college career.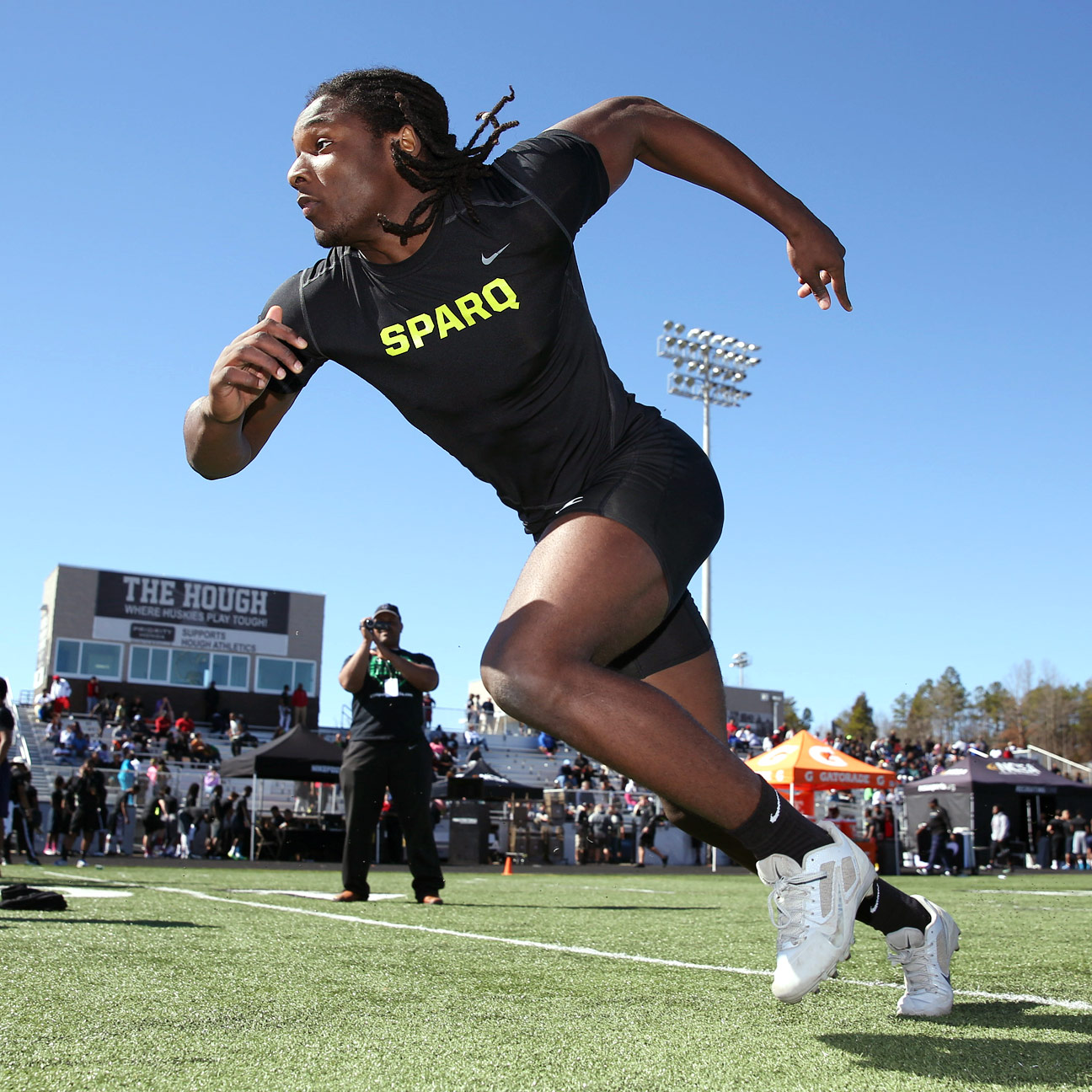 The Opening presented by Nike Football will take place July 7-10 at Nike World Headquarters in Oregon, with 162 of the nation's top high school football prospects set to compete.
BRADENTON, Fla. — There were as many as 10 games going on at the same time at the IMG 7v7 National Championship over the weekend, and at times it was difficult to determine just who the top performers were.
BRADENTON, Fla. -- The IMG 7v7 National Championship held at IMG Academy over the weekend featured some of the top 7-on-7 teams from all over the country and even a few teams from Canada.
Who really deserves to claim the title of "Defensive Back U" for the 2000s?1. Ohio State (238 points)It didn't hammer the field in the secondary like it did at linebacker, but more than a decade of consistency helped Ohio State claim the "Defensive Back U" title, too.
Which team deserves to claim the title of "Defensive Line U" for the 2000s?1. LSU (200 points)Four-time award winner, All-American and first-round NFL draft pick Glenn Dorsey produced 68 points by himself, but LSU is "D-Line U" because of the sheer number of outstanding players it has produced.
College coaches and recruits are always quick to proclaim their school as the best at developing certain positions. Whether it's DBU or Linebacker U, recruits have a definite perception of which school stands out at their position.
ATHENS, Ga. – On Saturday, Georgia hosted the annual Mark Richt minicamp following the two-day 7-on-7 challenge. The three days of competition brought out many a top prospect, including several targets and future targets on Saturday.
TAMPA, Fla. -- While the thought of picking a college can be tough enough on a top prospect with many of the nation's best in hot pursuit, deciding on which position to play at the next level -- and how that affects his recruitment -- can be equally as daunting.
FORT LAUDERDALE, Fla. -- It was just two years ago that current Ohio State star freshman Joey Bosa was a top national prospect coming out of St. Thomas Aquinas in Fort Lauderdale.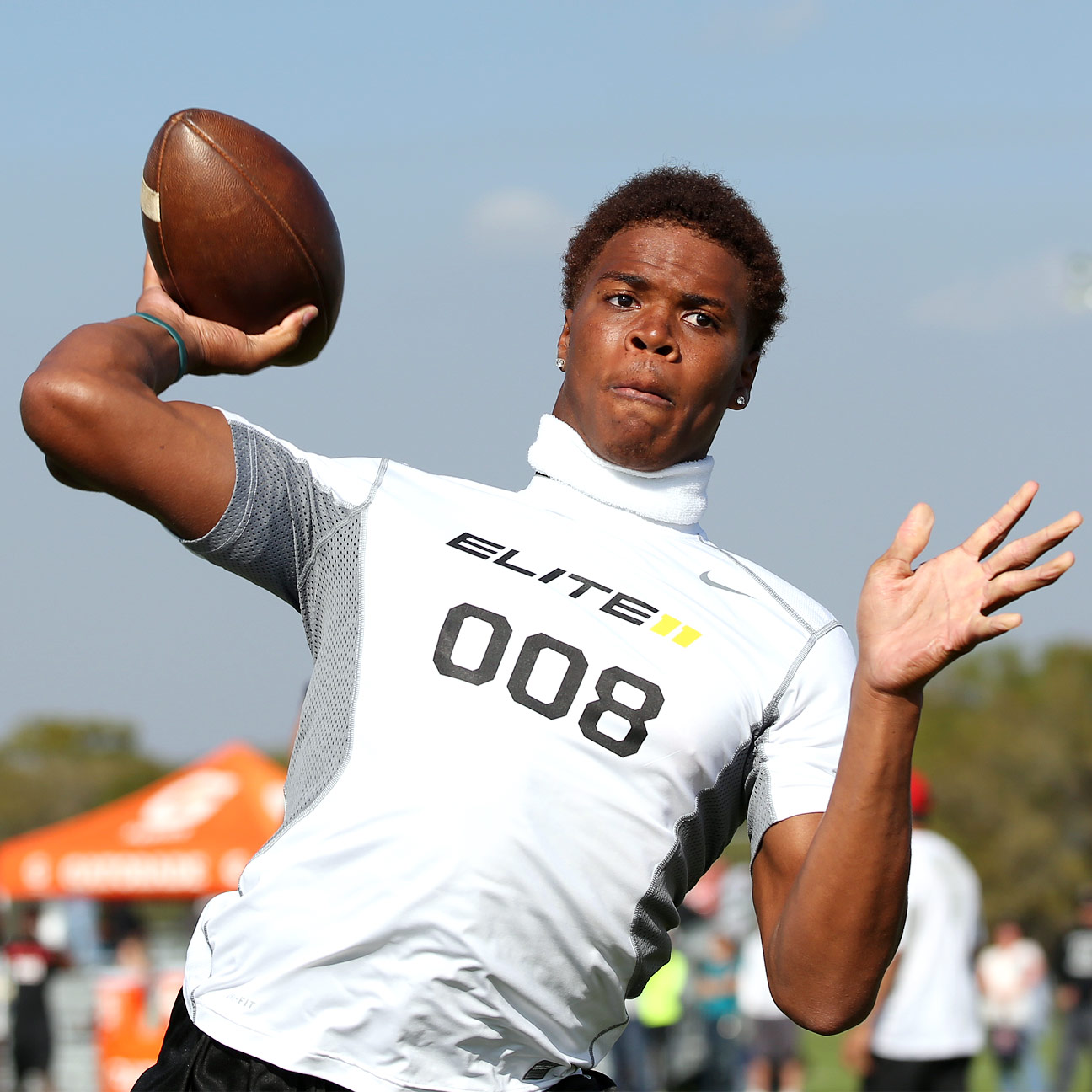 TAMPA, Fla. -- Two of the top uncommitted quarterbacks remaining in the Class of 2015, Deondre Francois and Lamar Jackson, have many of the same college programs pursuing them.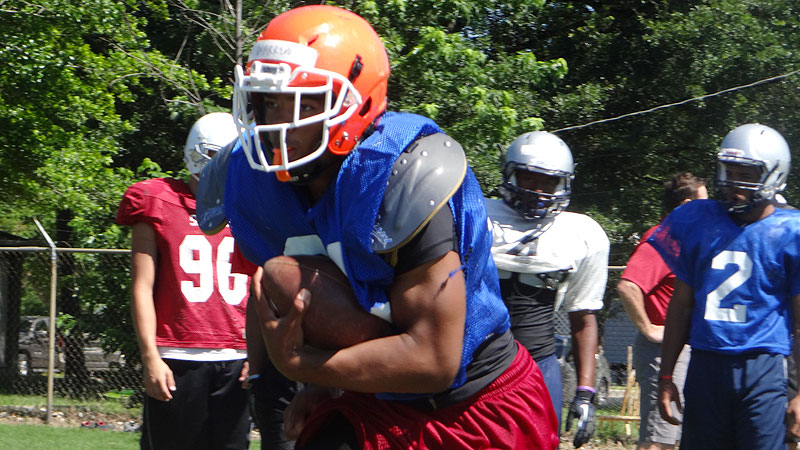 When it comes to running backs, the state of Texas is loaded. Ten running backs represent the Lone Star State in the ESPN 300. Of those 10, five are committed.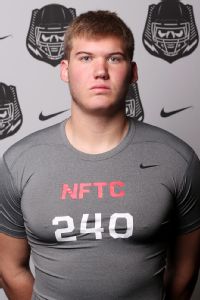 The state of Georgia has quickly risen to be considered the fourth most-talented state in the country in terms of producing high school football talent behind Florida, California and Texas.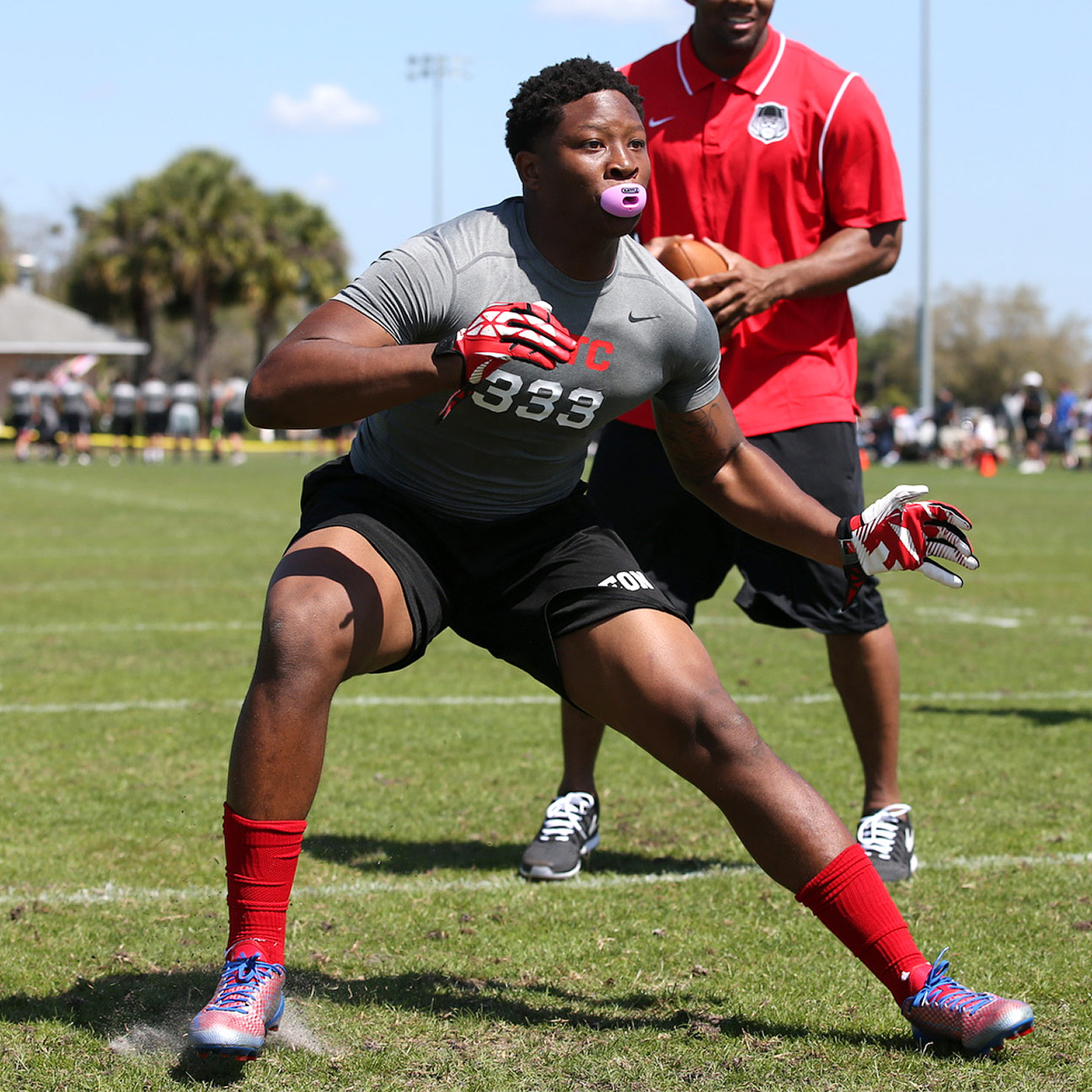 The state of Florida has always been known for producing some of the top athletes in the country. The term "athlete" is sometimes looked at as a negative term, but it really means our scouts believe these talented prospects could play more than one position in college.
On The Trail Show: Saivion Smith commitment
Top-ranked athlete Saivion Smith, the No. 19 overall player in the ESPN Junior 300, joined RecruitingNation to announce his decision.