No. 1 2016 athlete Saivion Smith talks top five and sets up his recruitment this spring.
Join RecruitingNation's panel of experts as they break down all the recruiting news around this week's rivalry games.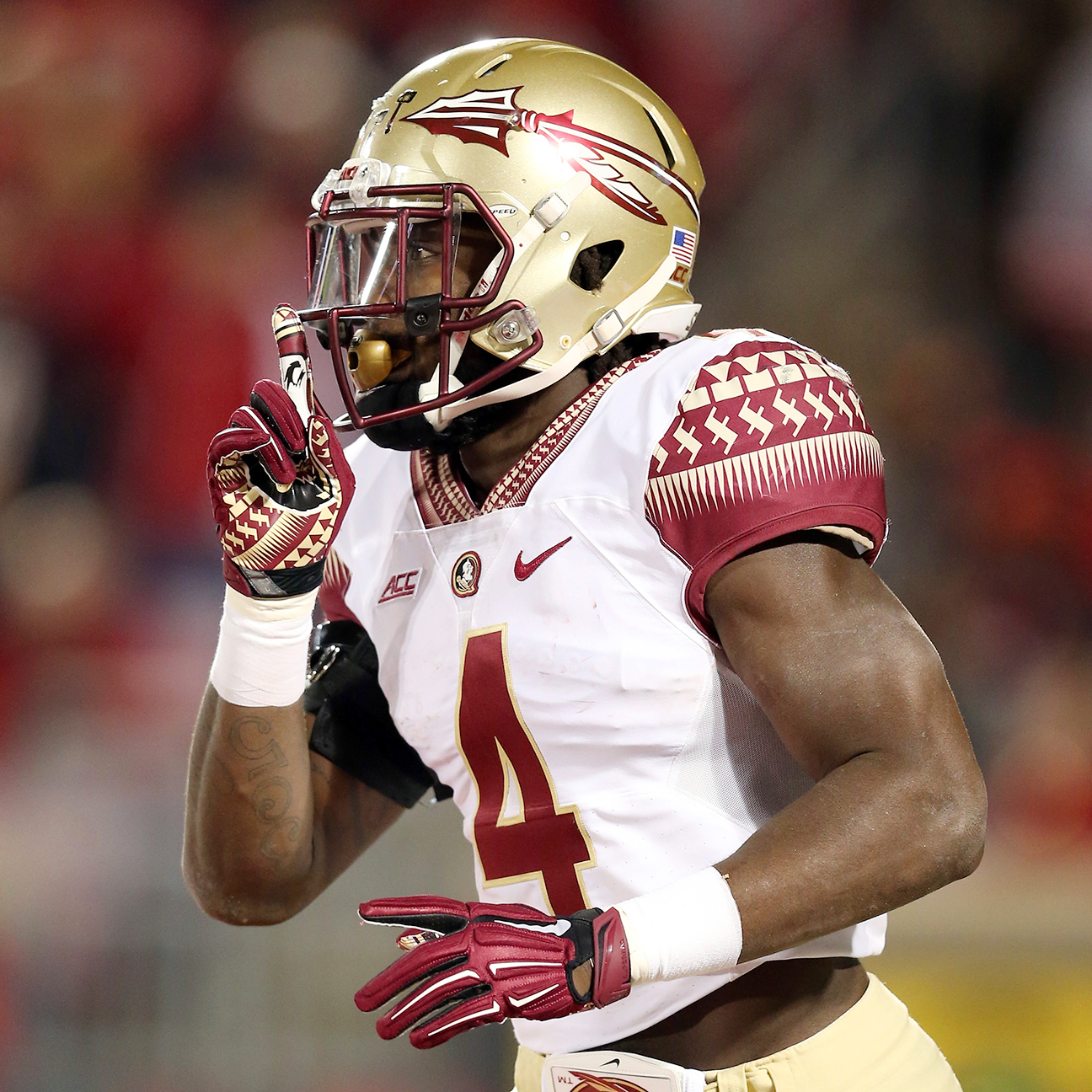 With a Heisman winner at QB, an elite WR and TE and a senior-laden OL, it's a little curious to hear FSU's Jimbo Fisher place a premium on freshmen.
Tarvarus McFadden, No. 49 in the ESPN 300, is ready to make his announcement. Join the No. 5 cornerback prospect in the country Friday at 11 a.m. ET on RecruitingNation to see his commitment live.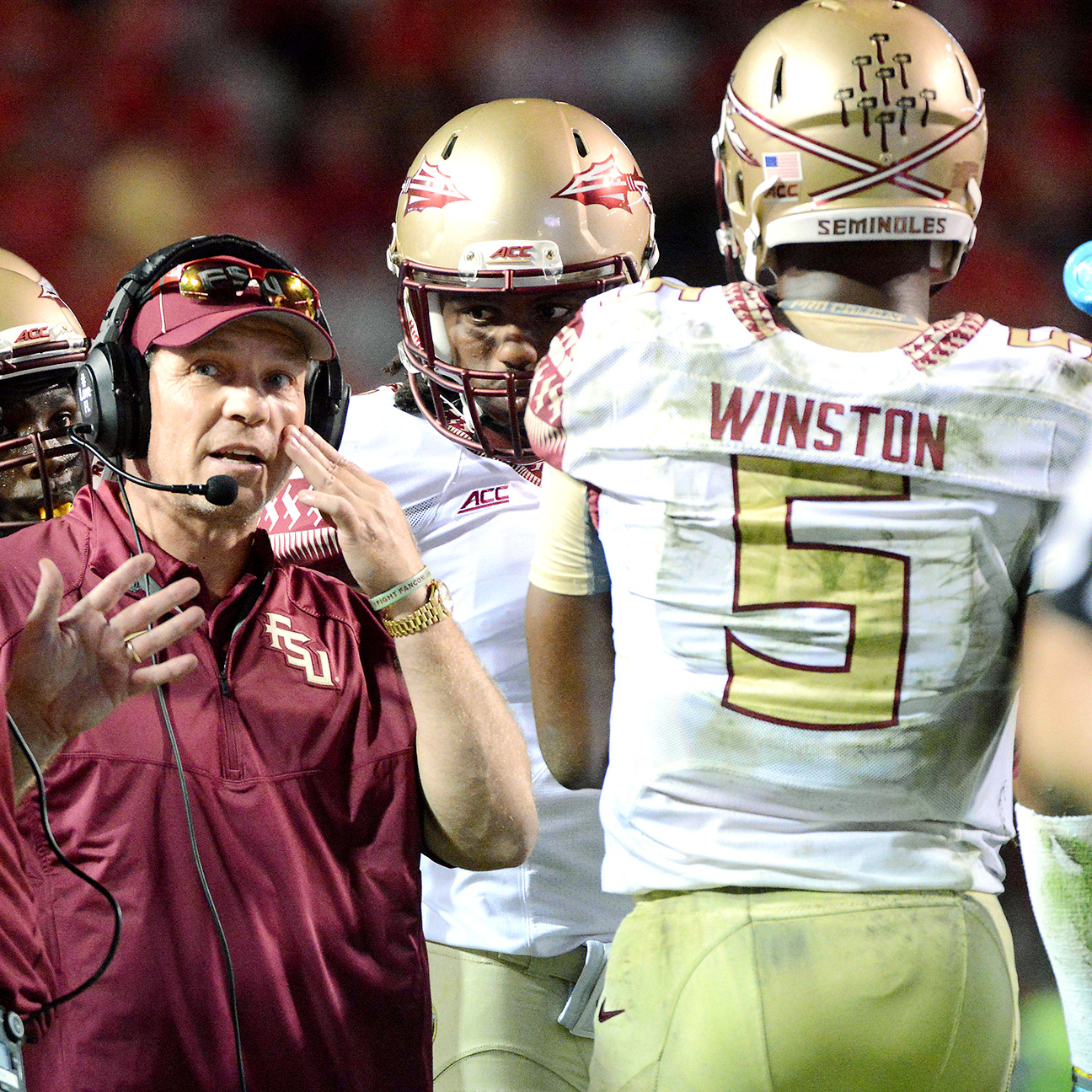 Jimbo Fisher is still trying to figure out exactly what he has with the Florida State Seminoles after an uneven first four games.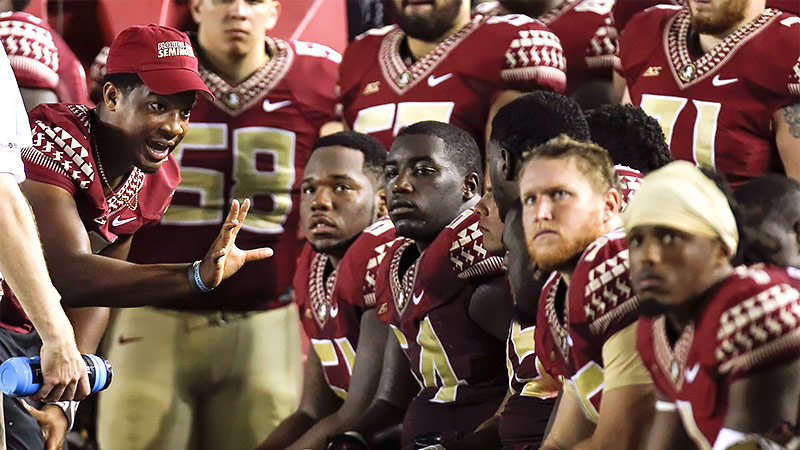 TALLAHASSEE, Fla. -- NC State is third in the ACC in scoring offense, and Florida State doesn't own either of the spots ahead of the Wolfpack. That doesn't mean anyone is taking NC State's offense over Florida State's, but the Seminoles will need to score more points than previously thought before the season started.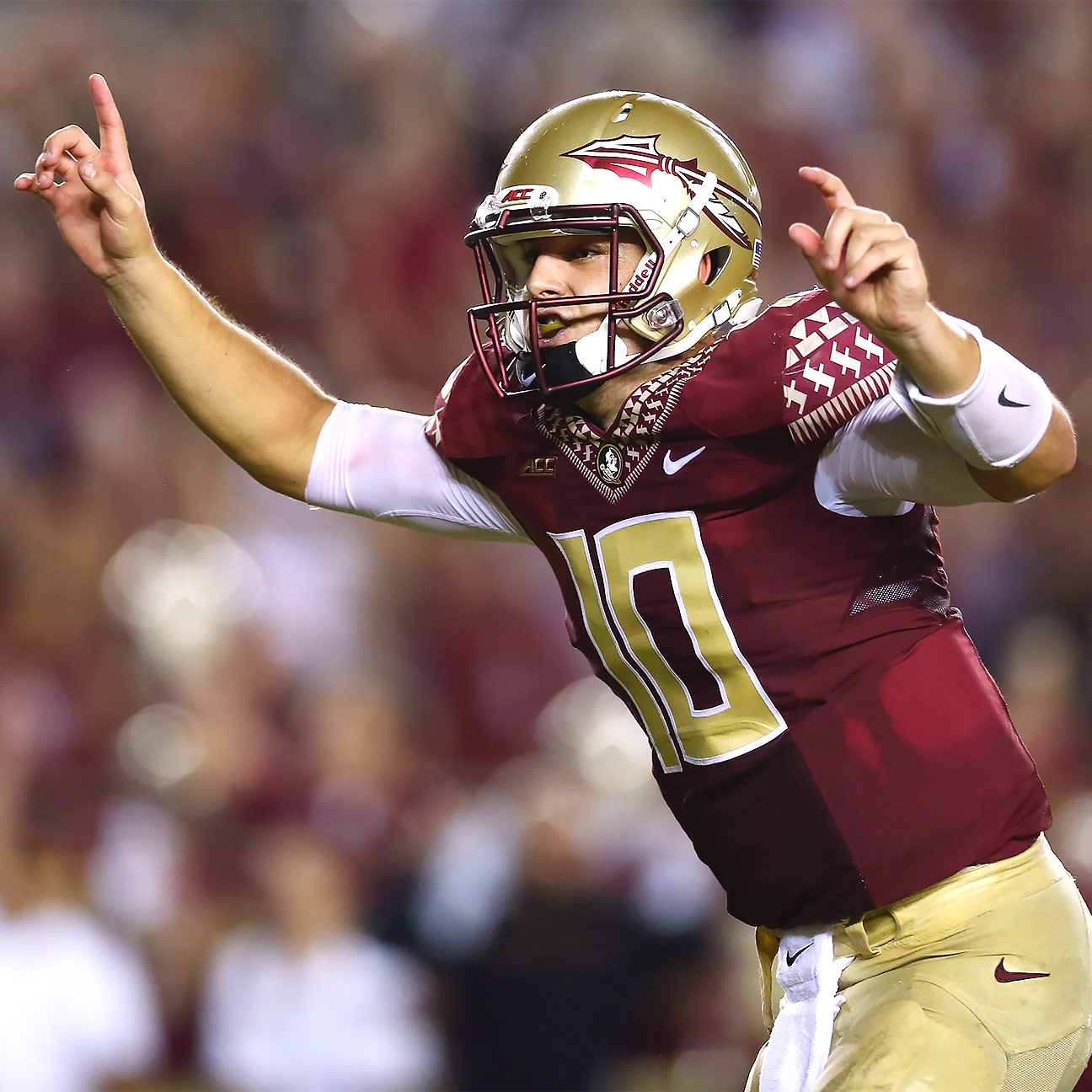 TALLAHASSEE, Fla. -- It was the first question Florida State coach Jimbo Fisher was asked after the game. He greeted it with a face worn and weathered, insight into a stressful week.
Samantha Ponder discusses Florida State's suspension of quarterback Jameis Winston and how his behavior is affecting his perception to female fans.
Florida State Seminoles kicker Roberto Aguayo set the NCAA single-season record for kickers with 157 points and won the Lou Groza award as a freshman in 2013.
Former Florida Gators QB and Heisman Trophy winner Tim Tebow discusses the suspension of Florida State Seminoles QB Jameis Winston and Winston's responsibility to his team and those who looks up to him.
Jameis Winston picked the wrong week to shout something demeaning to women. The NFL is in freefall, with limbs reaching for a toehold like Wile E. Coyote after he begins to plummet.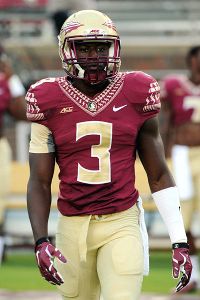 TALLAHASSEE, Fla. -- Jesus Wilson boarded the plane for Dallas with an unsettling feeling. His pads, cleats and gloves were coming with him, mockingly almost.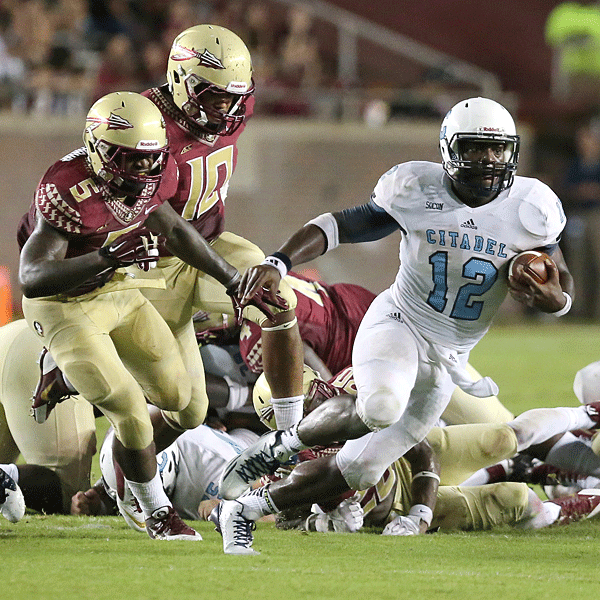 TALLAHASSEE, Fla. -- All offseason, Florida State coach Jimbo Fisher did not want to touch any question about comparisons between his 2013 national championship team and the 2014 version with its sights set on a repeat.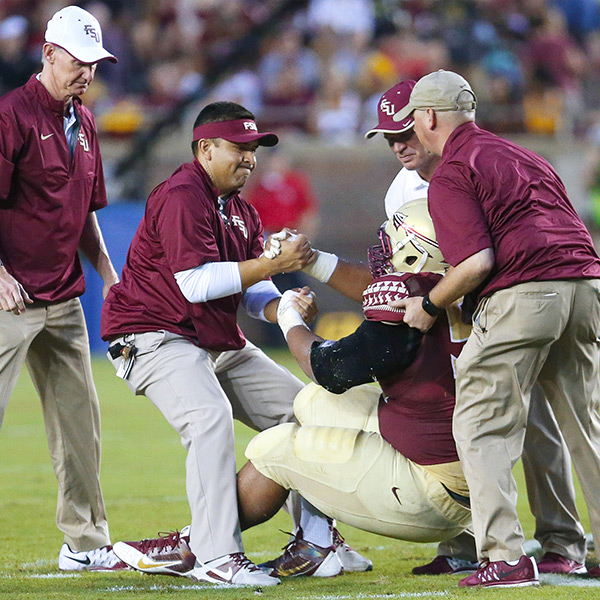 TALLAHASSEE, Fla. -- Jimbo Fisher is a football coach. That means he likes to talk about what he can control, and anything he can't is just wasted breath.
TALLAHASSEE, Fla. -- Florida State watched Oklahoma State's safeties crash the line of scrimmage in the opener, but Seminoles coach Jimbo Fisher said that wasn't unexpected from the Cowboys even though FSU is tasked with reshaping its passing game.
On The Trail Show: Saivion Smith commitment
Top-ranked athlete Saivion Smith, the No. 19 overall player in the ESPN Junior 300, joined RecruitingNation to announce his decision.