Former Florida Gator guard Bradley Beal talks about what he is working on before the NBA draft.
Here's Chad Ford's latest stab at how the first round will play out, taking into account buzz from the draft combine.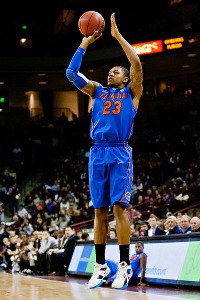 GAINESVILLE, Fla. -- Soon-to-be ex-Gator shooting guard Bradley Beal must have tuned into the NBA draft lottery on Wednesday night to sneak a peak at which teams have a chance to draft him on June 28.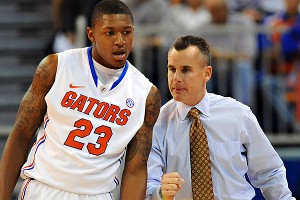 GAINESVILLE, Fla. -- Florida coach Billy Donovan was upbeat on Friday during the news conference announcing Bradley Beal's decision to enter the NBA Draft.
GAINESVILLE, Fla. -- Little-used forward Walter Pitchford is leaving the Florida basketball program to transfer to a school closer to his home in Michigan because of a family situation, the school announced Wednesday.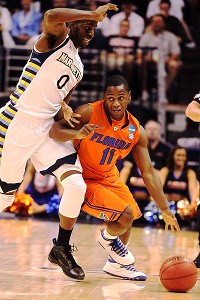 PHOENIX -- There is nowhere to hide. There are no secrets to keep and no shocking, revolutionary game plans to unveil.With Louisville and Florida, this would also be the case in November: Is there a high-profile coaching duo as familiar with one another as Rick Pitino and his former star player and pupil, Billy Donovan?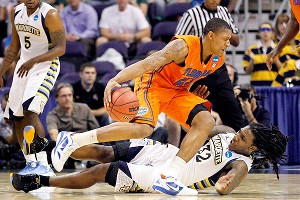 PHOENIX -- The No. 7 seeds in the 2012 NCAA tournament were as follows:Notre Dame. Saint Mary's. Gonzaga. Florida.Sing it with me now: One of these things is not like the others.
PHOENIX -- A quick recap of Florida's 68-58 win over Marquette Thursday night:Overview: Maybe Florida can defend after all. The Gators' defense has been their chief deficiency all season, the one major factor keeping such a talented team -- and such a high-powered offense -- from truly breaking through.
GAINESVILLE, Fla. -- Here are five things to watch for in tonight's Florida-Marquette matchup in the Sweet 16 (10:17 p.m. ET on TBS) in Phoenix, Ariz.Who wins the 3-point line?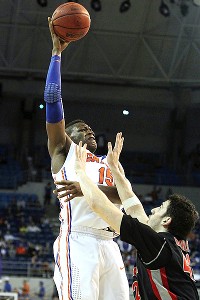 GAINESVILLE, Fla. -- When Florida lost Will Yeguete to a broken foot in late February, Billy Donovan knew his team was going to have to undergo a makeover.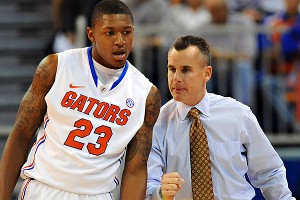 GAINESVILLE, Fla. -- Bradley Beal had a problem.It was there at the beginning of the season, but it wasn't yet much of an issue for the freshman guard or the Florida basketball team.
OMAHA, Neb. -- Quick thoughts from Florida's 84-50 victory over Norfolk State at the CenturyLink Center.Overview: Surprising as it was when it happened Friday, Norfolk State's upset of No.
OMAHA -- Quick thoughts from Florida's 71-45 victory over Virginia Friday at the CenturyLink Center.Overview: Florida advanced to the round of 32 of the NCAA tournament, but the Gators probably didn't throw much of a scare into their future opponent.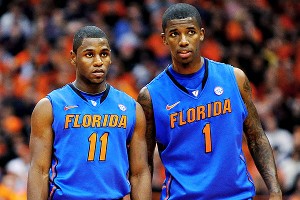 GAINESVILLE, Fla. -- The first couple of weeks of March haven't gone well for Florida guards Kenny Boynton and Erving Walker.The Gators' starting backcourt has had trouble offensively in UF's three games so far this month.
NEW ORLEANS -- A look at Florida's rugged win against Alabama:Overview: JaMychal Green made quite a difference in Alabama's SEC quarterfinal rematch with Florida, but it wasn't quite enough.