ESPN's Scott Van Pelt visits the reigning national champions to talk Tide with QB AJ McCarron.
Hulking high school prospect is a true run-stuffing presence who can keep linebackers clean to make plays as well as make plenty himself.
Most programs would kill for one national title a decade, much less three. But when you're the Crimson Tide and coached by the venerable Nick Saban, going two seasons without one must feel like an eternity.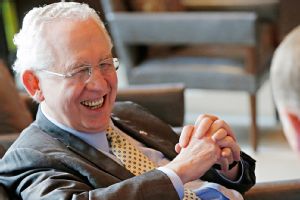 In a little more than two months, Greg Sankey will follow Mike Slive as SEC commissioner. What makes him the right man for the job?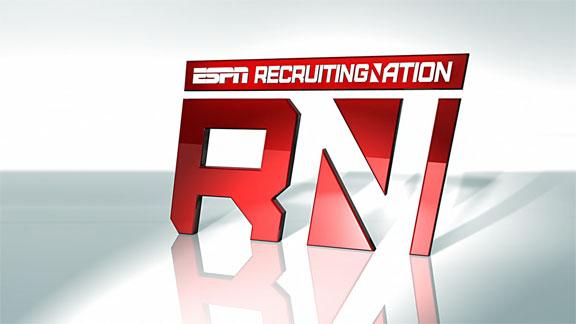 Kendell Jones is a 6-foot-5, 361-pound monster of a recruit who is down to Alabama, Texas, Texas A&M, LSU or Baylor. But it wasn't always that way. He had to learn to get tough.
5d
David Ching and Greg Ostendorf
Our reporters are betting on the guys who coach offenses at the Alabama schools, be it Auburn's Rhett Lashlee or Alabama's Lane Kiffin.
QB prospect Woody Barrett is scheduled to announcement June 3 at 1:30 p.m. ET.
The Rimington Trophy, honoring the nation's best center, released 52 names in its initial watch list.
Oakland Opening regional shows off depth at defensive back, wide receiver and defensive line; early commits on OL make uncommitted OL hot commodity.
For Miami Hurricanes fans, the recruitment of ESPN 300 wide receiver Sam Bruce is potentially the most impactful in the 2016 class.
The Oakland Opening represented one of the final opportunities for prospects across the country to compete for an invitation to The Opening Finals.
Defensive backs head coach Eugene Jackson called it the best group of defensive backs they've seen at any of this year's Opening Regional events.
USC's Steve Sarkisian calls them the woe-is-me crowd. Alabama's Nick Saban labels them little groups of naysayers.The greatest obstacle college football coaches encounter isn't always the talented opponent across the field, the engorged expectations of fans or the unyielding scrutiny from the media.
The West region's elite talent will have an opportunity to assert itself this Sunday, as the Nike Opening Regionals returns to California.