December, 9, 2013
Dec 9
9:26
AM CT
ESPN.com news services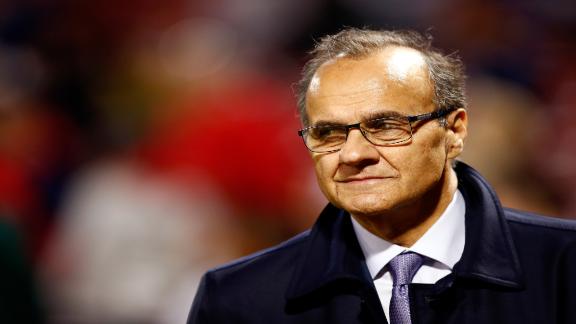 LAKE BUENA VISTA, Fla. -- Joe Torre, Tony La Russa and Bobby Cox, baseball's winningest managers over the past four decades, were unanimously elected to the Hall of Fame on Monday by the expansion era committee.
All three won more than 2,000 games and were selected on all 16 ballots when the committee met Sunday ahead of baseball's winter meetings.
"Managing against them, you certainly learned things," said Torre, now an executive vice president for Major League Baseball. "I am honored to go into the Hall with these two guys."
The induction ceremony will be July 27 in Cooperstown, N.Y.
"They say when you're voted to the Hall of Fame your life changes," Cox said. "And it has. I've got goose bumps, and it's the greatest honor that we could ever have."
Torre became the fifth manager to win four World Series championships, leading the New York Yankees to titles in 1996 and from 1998 to 2000 -- beating Cox's Braves twice. After making only one trip to the playoffs in 14 seasons with the New York Mets, St. Louis and Atlanta, Torre guided the Yankees to the postseason in all 12 of his years in the Bronx with a cool, patient demeanor.
His popularity rankled owner George Steinbrenner, who didn't receive the necessary 75 percent of the vote for election in his second appearance on the ballot.
"I think it is a mistake," Yankees president Randy Levine told ESPNNewYork.com. "I congratulate Joe Torre, Bobby Cox and Tony La Russa. All of them were thoroughly deserving, but I think there is no doubt that George Steinbrenner was one of the greatest figures in the history of the game. He, more than anybody, deserves to be in the Hall of Fame. I fully expect he will be one day."