September, 30, 2014
Sep 30
7:21
PM CT
CHICAGO – Despite striking out 95 times in 52 big league games in 2014,
Chicago Cubs
infielder
Javier Baez
is on track to be the Cubs' opening day second baseman next season. The front office doesn't envision him needing another stint in the minor leagues to begin 2015, as it hopes to see Baez adjust to big league pitching.
"He's got some of the best raw ingredients to work with in all of major league baseball," Cubs president Theo Epstein said Tuesday. "His approach and some mechanical things need to be tweaked. He's well aware of that.
"In the long term, he's going to be someone you want to bet on."
The Cubs hope calling up Baez when they did this season will benefit him next year. Epstein cited
Anthony Rizzo
as a player who needed time to figure things out. Baez is still just 21.
"Javy is extraordinarily talented and raw at the same time," Epstein said. "Some players can make those adjustments in-season. More often than not, they occur over the winter."
Epstein addressed several on-field issues as the Cubs turn the page to next season. While Baez is slated to play second, the front office doesn't plan to move its three-time All-Star,
Starlin Castro
, off shortstop anytime soon.
"We're making our plans for 2015 with him at the shortstop position," Epstein said. "Young players are really versatile and really athletic and have a chance to move around the diamond. Increased versatility is something we're going to stress for all of our young players. I think that's the way the game is going."
It means prospect Addison Russell, for example, will get some looks at second and third base next spring while other players, such as Kris Bryant and
Mike Olt
, will see time in the outfield. Hitting is at a premium in baseball these days, and the Cubs want to fortify themselves around the diamond in case of injury. The object will be to replace a player with another potent hitter, not just the one guy who can play that particular position.
The Outfield
The Cubs ended the season with three potential 2015 starters securing spots in the outfield.
Jorge Soler
will undoubtedly be in right field next year, while the Cubs liked how
Arismendy Alcantara
took to center. The big surprise came in the form of left fielder
Chris Coghlan
. He got on base more than 35 percent of the time and played better on defense as the season wore on.
"He's certainly going to have an opportunity to have a meaningful role again in 2015," Epstein said. "Just because we have three guys that can form an opening day outfield doesn't mean we're content."
The Cubs say they will look to add, but that could come in the form of a bench player, who would most likely be a veteran. Another on-base type of player wouldn't hurt either.
Pitching
The Cubs are happy with their bullpen and don't plan to make many changes, though they could always sign an arm for depth, given that the volatility of relief pitchers from one season to the next is well documented.
There's been season-long speculation that relievers
Justin Grimm
and
Neil Ramirez
could return to starting roles, but Epstein said they are staying where they are: in the pen.
"Right now, the plans are to keep them in the bullpen," Epstein said. "I think we can be selective when it comes to adding bullpen talent."
One thing is for sure:
Hector Rondon
is the incumbent closer after a huge season as a first-time man in the ninth inning. He had 29 saves in 33 opportunities.
"What a success story," Epstein said. "[He] shows no ill effects to the ninth inning. He knows how good his stuff is. He's been as good as you could possibly hope."
Starting pitching is still a work in progress. The Cubs have two mainstays right now, in
Jake Arrieta
and
Kyle Hendricks
.
Travis Wood
should be given a chance to rebound from a poor season, and the Cubs have said they'll look outside the organization for at least one more starter. In-house candidates
Jacob Turner
,
Felix Doubront
,
Eric Jokisch
and
Tsuyoshi Wada
are all possibilities as well.
September, 30, 2014
Sep 30
5:39
PM CT
September, 30, 2014
Sep 30
3:49
PM CT
CHICAGO -- If former slugger
Manny Ramirez
officially retires, the
Chicago Cubs
could have an opening for him as a coach on their major league staff.
Ramirez, 42, was a player-coach for the Triple-A Iowa Cubs this season and garnered positive reviews from the front office.
[+] Enlarge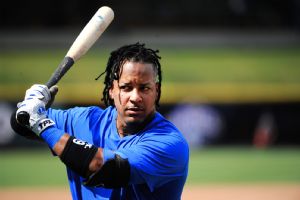 Brendan Maloney/USA TODAY SportsIowa Cubs player-coach Manny Ramirez "has not decided to retire as of yet," says Theo Epstein.
"Manny has not decided to retire as of yet," Cubs president Theo Epstein said Tuesday. "He did an outstanding job for the organization this year and we're going to continue to stay in touch depending on what he wants to do in his career."
The Cubs dismissed their assistant hitting coach, Mike Brumley, on Tuesday. Epstein wouldn't comment on the possibility of Ramirez joining the major league Cubs in that role.
"I want to see if he continues to play or not before I answer that question," he said.
During his time at Triple-A, Ramirez wasn't sure what he wanted to do after this season, either. He did indicate that he enjoyed coaching.
"When you help somebody and see them grow up and maybe down the road you're going to be in your house and say, 'Wow, I worked with this kid. Look at him now. He's doing it.' I think that's great satisfaction," Ramirez said.
By all accounts, Ramirez was helpful with the Cubs' core of young players.
"He's teaching me what to look for ahead of time from a pitcher," 21-year-old second baseman
Javier Baez
said earlier this season. "He knows how they are going to pitch me."
September, 30, 2014
Sep 30
3:36
PM CT

By Jon Greenberg
ESPNChicago.com
Archive
CHICAGO --
Chicago Cubs
president of baseball operations Theo Epstein, the architect of Chicago's greatest rebuilding project since the Great Fire, is understandably very optimistic on the team's long-term future, as he explained once again in a news conference Tuesday.
But he's also excited for next year, and not just for another top 10 pick in the amateur draft.
With young talent maturing and some already reaching the majors, Epstein believes the Cubs' goal is to win in 2015, which differs greatly from the past three rebuilding seasons: Lose enough to get a top 10 draft pick and build up the farm system with depth.
[+] Enlarge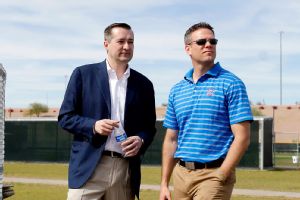 AP Photo/Rick ScuteriTheo Epstein's goal of going for a division title in 2015 would seemingly do wonders for Tom Ricketts' bottom line.
That plan seems to have worked quite well. The Cubs' farm system is very highly regarded and fans in Chicago are starting to see the fruit of the front office's labor. The idea is that the Cubs will add some free-agent pitching and a few veteran hitters this offseason.
If the Cubs can be competitive next season, that would be great news for the team's bottom line, as TV ratings and attendance pale in comparison to the team's glory days in 2007-08. Money lost in declining attendance has hurt the team's rebuilding efforts.
And as the Cubs try to lock up a TV deal for around 70 games in 2015, their final 2014 cable ratings are in and they are bad.
Sports Business Journal put out its annual list of regional sports network baseball ratings (numbers from Nielsen) and the Cubs had the fifth-worst average rating in baseball with a 1.50 on CSN Chicago, down 6 percent from last year.
The end of the season showed a slight increase in ratings as young hitters
Javier Baez
and
Jorge Soler
came up. Through the first week of July, when the
Jeff Samardzija
deal went down, the Cubs were averaging a 1.48 rating/52,000 homes, according to SBJ and Nielsen.
Why are ratings important for the Cubs? They're trying to increase revenue in every way as the Ricketts family embarks on a self-financed $375 million renovation of Wrigley Field. They need to show cable distributors and advertisers that this is a viable product now, and not just in the future.
Epstein didn't sound too optimistic about getting his share of a bump in TV revenue before the Comcast Sports Net Chicago deal expires after the 2019 season. The WGN portion of the TV deal expired this season and the Cubs are reportedly still shopping those games.
As for attendance, the Cubs sold 2,652,113 tickets to Wrigley Field (an average of 32,742). It was their first increase in attendance since 2008, when they set a club record with 3,300,200 fans. While the Cubs added 9,431 tickets sold this season, compared to last, most of that came on the last game of the season. This year, the Cubs sold 7,121 more tickets to their home finale against the Cardinals than in 2013 against the Pirates.
On the South Side, the
Paul Konerko
Farewell Tour didn't quite rally a flagging fan base.
The White Sox finished with the third-worst average rating, 1.15, actually up 4 percent and ahead of only the Dodgers and Astros, both of whom have severe distribution problems that limit their games in their market.
Sox ratings fell after the first week of July, when the team had a 1.39 rating/49,000 homes.
White Sox attendance plummeted to an average of 20,896, and 1,650,821 total. It was their worst attendance numbers since 1999. While the league attendance average was just more than 30,000 tickets sold, the White Sox drew crowds of more than 30,000 just six times: Opening Day, two Yankees games, the July 4 game and Konerko's last two home games.
September, 30, 2014
Sep 30
3:03
PM CT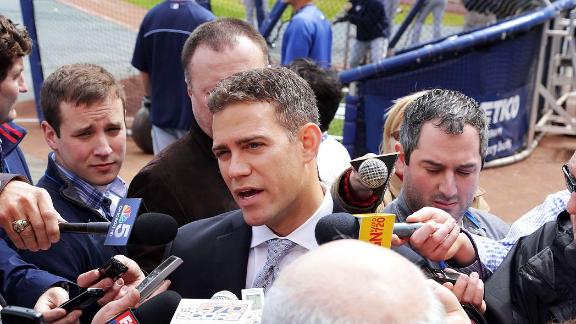 CHICAGO -- The Cubs aren't yet ready to go all-in for the World Series, but believe they finally have a team that can battle for a postseason berth next year.
"Overall, for the organization, I think 2015 will be a little bit different than the previous three seasons in that we now think we have the talent to compete," president of baseball operations Theo Epstein said Tuesday afternoon. "And anytime you have enough talent to compete you want to set your sights high.
"We proved we can be very competitive within this division and when you have a chance to compete you should set your sights high and that means our goal is the NL Central title next year."
Epstein spoke in the Cubs' offices across the street from Wrigley Field, where the 100-year-old ballpark is undergoing a face-lift. A fully renovated facility will bring in more revenue and lead to a higher payroll, but that's still several years away from being a reality. And so is the prime of the Cubs' young core of players, many of which made their debuts this past season.
Next year they should take steps forward after the team finished in last place with a 73-89 record.
"We're going to be competing while we develop young talent," Epstein said. "It isn't easy but it's exciting, very exciting."
That's a different tune than the one the Cubs were singing in years past. No longer are they ridding themselves of hefty contracts and restocking the farm system. Now they're actually seeing the fruits of their labor at the major league level.
But they'll need some veteran help, especially on the mound.
"We're in a position, perhaps as soon as this offseason, and certainly over the next 15 months, we're going to be adding some talent from outside the organization that will further round out our club," Epstein said.
September, 30, 2014
Sep 30
11:02
AM CT
By Staff
ESPNChicago.com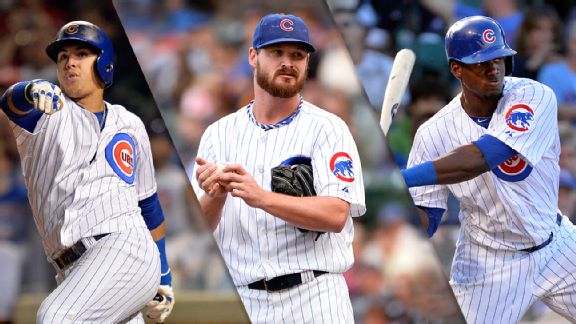 Getty Images
Year 3 of the
Chicago Cubs
' rebuild brought some key pieces of the core to Wrigley Field, but it was also a season in which some took a step back. How would you grade each Cubs player this season? Check out the grades by ESPNChicago.com's Jesse Rogers and hand out your own with our interactive report card
here
.
September, 29, 2014
Sep 29
11:00
AM CT
Optimism was the key word emerging from the
Chicago Cubs
locker room as the offseason began, 106 years since their last championship.
[+] Enlarge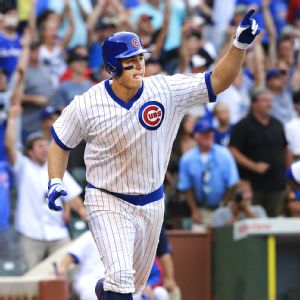 AP Photo/Nam Y. HuhAnthony Rizzo's return to form -- and the experience gained from his second full season in the major leagues -- was a major positive for the Cubs.
But optimism alone won't end that title drought. It's going to take a lot of hard work and, yes, some more patience.
"We expect to win," first baseman
Anthony Rizzo
said before the Cubs' last game of the season on Sunday. "I don't want any fan to be complacent with us not winning next year and going to the postseason."
It's the right attitude to take for anyone in uniform. But everyone else, along with the front office, needs to be realistic. The main reasons the Cubs still have a long way to go? Age and inexperience.
The Cubs were the youngest team in the majors. At season's end, their roster averaged 27 years, 50 days. They're bound to stay about that young in 2015. They might add a veteran or two, but the eventual addition of
Kris Bryant
, among others, will keep the age and experience down.
Take Rizzo as an example.
"I think the biggest thing I learned last year was going through a full season," said Rizzo, who struggled with a .233 batting average in 2013. "That was my first time going through a full season at any level."
Just think how many key players haven't gone through that full season yet. Players such as
Javier Baez
,
Arismendy Alcantara
,
Jorge Soler
and
Kyle Hendricks
don't know what that 162-game grind at the majors is all about. They got a taste, which should help greatly, but there's much more to learn. Doing it for 162 games might be the hardest grind in sports. Only one member of the Cubs' end-of-the-year rotation,
Travis Wood
, has thrown 200 innings in a season in the big leagues, and it took him until the final game of the season to do it in 2013. Maybe that changes this winter.
Here's another tangible reason the Cubs have a long hill to climb: They finished dead last in the National League in on-base percentage with a .303 mark.
That's not what a Theo Epstein offense has looked like at its best. That's not to say the Cubs should rid themselves of their homer-hitting, high-strikeout players; it just means they'll need to do better than last.
Five of the top eight on-base percentage teams in the NL made the playoffs this season. The Cubs need to jump into that group. A good on-base percentage is still the doorway to a potent offense.
"As an organization, we all feel some momentum going into the offseason," Rizzo said. "That's what we need. Not only the players, but the front office, as well."
This isn't to put a damper on the excitement for Cubs fans. Almost like the previous season, 2014 probably went better than planned ... you know, other than those 89 losses.
It was a relatively healthy season as injuries go, and just about every prospect expected to make it to the majors saw action at Wrigley Field. Success wasn't necessarily the point; experience was. And players such as Rizzo and
Starlin Castro
re-established themselves as cornerstone players. That was huge.
But nothing has changed in terms of the Cubs' rebuilding plans.
A reminder: Next season will be Phase 2, Year 2. That doesn't sound sexy, but anyone associated with the team will tell you there are no shortcuts.
Phase 1 consisted of two years of trading away older veterans with hefty contracts and restocking the farm system. Mission accomplished. See Hendricks,
Neil Ramirez
, Bryant and plenty of others for proof.
Phase 2 also is a two-year plan, this time of development.
[+] Enlarge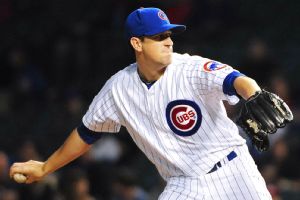 AP Photo/David BanksAs impressive as Kyle Hendricks was as a rookie this season, he hasn't been through the grind of a 162-game season.
This year consisted of new players getting their feet wet. Next season consists of those guys getting more settled while a few new ones make their debuts. A jump to the playoffs isn't realistic, no matter whom they bring in to help.
Yes, it's possible for them to "change the narrative," as Epstein likes to say, but winning over six months takes a lot more than a nice storyline. It takes many special performances. The Cubs aren't quite ready.
"It's going to be nice for them to see what happened," Rizzo said of the rookies. "It's not always easy to make midseason adjustments. When they can finally get that weight off their shoulders and see what happened, it will be nice."
That kind of introspection doesn't come with a playoff-ready team. It comes with a developing one. Again, it doesn't mean Cubs manager Rick Renteria shouldn't shoot for the stars. After all, he'll have a shiny new toy to play with when 2013 first-round pick Bryant is called up. He could be a franchise-changing player.
"The message is going to be, 'We're playing to win next year,'" Renteria said. "Why wouldn't anyone want goals to have success in the coming years? I'm laying extremely high expectations."
That's what any manager would say, no matter what his roster looks like. It's not impossible for the Cubs to get off to a good start next season and ride a wave; it's just improbable. But one of these years, that winning tone the manager sets will take hold. That's when Phase 3 begins.
"It's a long process to get there," Rizzo said. "You respect every team that's celebrating. Every game counts. It's every day for 162. It's a mindset. You have to gear your sights and thoughts for the right things."
The Cubs are one step closer. They're down to perhaps one more year, at which point we can start to dissect the path to the postseason. Even then, the Cubs will not have reached their peak, but they will finally be in a position to do so -- as long as the talent they've assembled is for real.
"There's always optimism, and now you can see it everywhere," Rizzo said.
September, 28, 2014
Sep 28
7:08
PM CT
MILWAUKEE -- The
Chicago Cubs
ended their season seven wins better than last year with some breakout performances and rebound seasons from several players. Not all was good, but key players did take steps. Here's a wrap-up of individual performances in 2014:
MVP: Anthony Rizzo
[+] Enlarge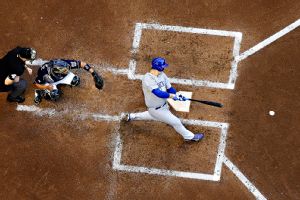 AP Photo/Morry GashAnthony Rizzo rose above his teammates in garnering our MVP for the Cubs.
There are a few candidates here, but Rizzo wins this award with a big season at the plate. He was just one of three National League players with 30 or more home runs. His .386 on-base percentage ranked sixth in the league. And Sabermetrically speaking, he was one of the best, as well. According to ESPN Stats & Information, he ranked third in offensive win percentage behind
Andrew McCutchen
and
Giancarlo Stanton
. That's pretty good company. And in runs created, he ranked fourth overall. Rizzo led the charge on and off the field, assuming a leadership responsibility and becoming a spokesman for his teammates. He is your 2014 Cubs Most Valuable Player.
Honorable mention:
Jake Arrieta
Most clutch: Starlin Castro
If you can believe it, there was no one better with men on base or in scoring position than Castro. Good thing, considering he batted cleanup for most of the season. That's a situation that could have fazed him, but he embraced the RBI chances hitting .286 with runners in scoring position. That ranked first on the team after
Jorge Soler
, who has had minimal at-bats in the majors. Overall, Castro hit .328 with men on, an impressive stat by any means.
Biggest surprise: Hector Rondon
Yes, Arrieta and
Kyle Hendricks
get some votes here, but Arrieta always had the stuff to become a No. 1 starter and Hendricks had the makeup of a winner from the moment the Cubs acquired him. Rondon came out of nowhere to not only win, but excel in the closer's role. He was 29-of-33 in save opportunities and simply didn't walk the tightrope that often happens in the ninth inning (especially for the Cubs over the years). And remember, he was a former Rule 5 draft pick -- not exactly a highly touted prospect. His success late in games was a huge surprise.
Honorable mention:
Chris Coghlan
Biggest disappointment:
Edwin Jackson
At first glance, this seems like an easy call -- and at the end of the day, maybe it is -- but it also depends on your perspective.
Travis Wood
made the All-Star team just last season. His ERA in 2014 was 5.03 and he gave up 190 hits in 173.2 innings. But all things being equal, when the highest paid player is your worst -- Jackson's ERA was 6.33 -- not much more thought needs to go in to this decision.
Breakout player:
Kyle Hendricks
There is simply no reason to believe Hendricks can't pick up where he left off after a marvelous start to his career. He pitched well both at home and on the road, against contenders and pretenders and never hit the proverbial rookie wall. He totaled over 180 innings pitched, and there is no reason to think he can't exceed 200 next year. The only question is, how many games can he win? Sky seems the limit for the crafty right-hander, who produced a 7-2 record with a 2.46 ERA.
Honorable mention:
Neil Ramirez
Best interview:
Jake Arrieta
A breakout performance on the mound turned into one in the locker room, as Arrieta was able to articulate his success better than anyone. He admitted maturing was his biggest asset this season, and he took over as the leader of the pitching staff. Arrieta was honest about his team both before and after the Cubs traded their top pitchers and embraced his new role as ace of the team. He'll be a big voice coming out of the locker room in the years to come.
Honorable mention:
Rizzo
Most exciting:
Jorge Soler
There really were only two choices, Soler or
Arismendy Alcantara
. The latter tailed off so much that we rarely saw his great athletic ability down the stretch, as his high strikeout total got in the way of seeing his speed on display more. Soler showed what he could do both in the field and at the plate with monster home runs and a rocket of an arm from right field. He also displayed the plate discipline he was known for coming up through the minors; that in itself was exciting to watch, as he rarely went down easy.
Toughest to get a read on:
Arismendy Alcantara
Again, there are several candidates that qualify here.
Welington Castillo
might be one, as could
Javier Baez
. But Alcantara is a mixture of speed and power, but with it all came a ton of strikeouts. He had 93 in just 70 games while walking only 17 times. The Cubs hope he reverts to some on-base numbers he put up in the minors. But he only had one season when he earned a good amount of free passes -- 62 at Double-A in 2013. And at times he played a stellar center field but also made some maddening mistakes. There's no conclusion to be made on Alcantara, of course, but a better handle of the strike zone will go a long way to his success. He does have some excitement to his game.
September, 28, 2014
Sep 28
4:47
PM CT
Associated Press
MILWAUKEE -- Anthony Rizzo had a two-run homer among his three hits, and the young Chicago Cubs finished 2014 on a high note with a 5-2 victory Sunday over the Milwaukee Brewers.
Rizzo went deep to center off Mike Fiers (6-5) in the first. He jogged home to score from third in a two-run sixth on Arismendy Alcantara's double just inside the first base line.
Rizzo became the first Cubs left-handed hitter with 32 homers since Rick Monday in 1976.
Jacob Turner (6-11) allowed four hits and two runs in five-plus innings. He beat Milwaukee for the second time since being traded from Miami in August.
The Cubs are building for the future with Rizzo and rookie right-handed hitters Javier Baez and Jorge Soler. Chicago was 31-28 since July 28.

September, 28, 2014
Sep 28
4:35
PM CT
MILWAUKEE -- The
Chicago Cubs
beat the
Milwaukee Brewers
5-2 in the season finale on Sunday. Here's a quick look at the game and season.


How it happened:
Anthony Rizzo
topped off a stellar year, hitting his 32nd homerun in the first inning. The Cubs added two more in the sixth when
Arismendy Alcantara
doubled home Rizzo and
Jorge Soler
.
Chris Coghlan
drove in another insurance run in the ninth. The Brewers managed two runs in
Jacob Turner
's five innings. He gave up four hits while walking three.
Hector Rondon
earned his 29th save in 33 chances.
What it means:
The Cubs ended the 2014 season avoiding 90 losses as they went 73-89. Last year they avoided losing 100 so there is progress -- albeit slow. Still, the steps their young players took this year were huge and the whole key to the season. It paid off, to an extent, as the Cubs went 31-28 dating back to the end of July. Even the few rookies who struggled some got needed experience. Now they have to utilize it all to their advantage. The Cubs have set themselves up nicely for Year 4 in the rebuilding plan, but nothing is guaranteed. It was simply another step forward.
Rizzo had three hits and a walk on Sunday to add to his lofty on-base percentage. He was the driving force -- and most consistent player -- on offense all season. His batting average with men in scoring position rose this season and with another hike he'll have his first 100-RBI year soon enough.

Strikeout totals:
The Cubs led the majors with 1,477 strikeouts as eight different players had 90 or more. After adding three to his total on Sunday,
Javier Baez
finished with 95 in 52 games. Alcantara also struck out three times, giving him 93 in 70 games.
Junior Lake
and
Mike Olt
passed the century mark in less-than-full-time duty as well.
What's next:
The Cubs head into the offseason with a few apparent needs, starting with help at the top of the rotation. A proven 200-inning pitcher would be a great start although there aren't many in their prime who will be available via free agency.
Jon Lester
and
Max Scherzer
are the top two names. The Cubs also say they want to add a veteran or two wherever he might fit in. Catching and/or outfield are possibilities.
September, 27, 2014
Sep 27
10:43
PM CT
MILWAUKEE -- Unless the
Houston Astros
set a record for strikeouts in a single game on Sunday -- they're 29 behind -- the
Chicago Cubs
will finish the season with the most K's in baseball.
If you think it's unfair to compare the Cubs to an American League team, given that the pitcher doesn't bat in the AL, the Cubs are even further ahead of the next National League team, the
Miami Marlins
, whom they lead by 56 strikeouts.
The strikeout total is one of the big narratives for the Cubs offense this season, after it struck out 16 more times in a 2-1 loss to the
Milwaukee Brewers
on Saturday. Milwaukee starter
Wily Peralta
set a career high before even reaching the sixth inning.
"We're going to attack a lot of different aspects of the offensive game to help us improve," manager Rick Renteria said of his plans for the team next spring. "The emphasis is going to be simply playing the game."
In other words, playing the game that is needed at the time. We know the Cubs will hit home runs, but when the tying run is at third base with fewer than two outs -- as it was in the seventh inning Saturday -- some small ball is in order. Any kind of contact would have been nice in that situation, but
Ryan Kalish
whiffed, as did pinch hitter
Logan Watkins
. It's happened too many times this season.
"You can have a really good offense, but sometimes, they don't click on all eight cylinders, so you've got to play the game," Renteria said.
Truer words could not have been spoken. The Cubs have six players who have struck out 100 or more times and two more who passed 90. And some of the big strikeout guys haven't even been here a whole season. Right now, the Cubs are setting themselves up for a lot of all-or-nothing games in 2015. There will be plenty of days on which things click, but with good pitching making a resurgence around the league, a more dynamic offense will be needed. They don't need a complete overhaul, just some tweaking.
"Playing the little game," Renteria said. "Those are going to be things we will emphasize."
It won't get any easier Sunday. Hard thrower
Mike Fiers
starts the season finale for Milwaukee. He struck out 14 Cubs in a start the past month.
September, 27, 2014
Sep 27
9:36
PM CT
Associated Press
MILWAUKEE -- Jonathan Lucroy set a major-league record for doubles in a season by a catcher, and Francisco Rodriguez moved into 10th place on baseball's career saves list in the Milwaukee Brewers' 2-1 win over the Chicago Cubs on Saturday night.
Wily Peralta (17-11) struck out a career-high 13 in seven innings, allowing five hits and one walk in 109 pitches. Rodriguez pitched a scoreless ninth for his 348th career save, and 44th this year, to move ahead of Randy Myers.
Lucroy's double off Tsuyoshi Wada (4-4) in the fifth inning snapped a 1-1 tie and gave the All-Star his 46th double as a catcher, topping the 45 hit by Texas' Ivan Rodriguez in 1996. Lucroy has 53 doubles this year, tying the Brewers' franchise record. Seven were hit when he played first base.