July, 22, 2014
Jul 22
10:15
AM ET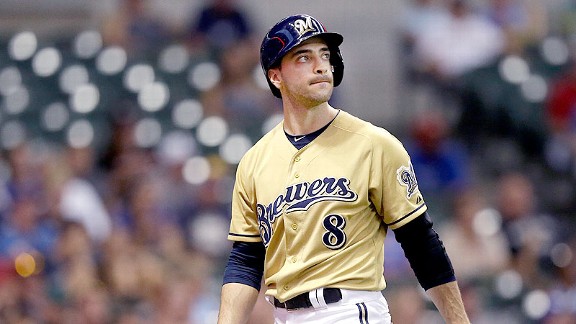 AP Photo/Morry GashRyan Braun ranks 146th out of 163 qualified batters in percent of hits pulled (30.8).
An experienced and smart evaluator who has seen
Milwaukee Brewers
outfielder
Ryan Braun
a couple of times this year noted all the twists in his career in a conversation on Monday.
"Wins the Most Valuable Player Award [in 2011] hitting with all kinds of power," he said. "Tests positive, [but] wins his appeal. Has another big year, with power, second in the MVP. Then, Biogenesis."
Yes. He was suspended.
"He's had a lot of injuries. Now he's completely different."
How so?
"Takes the ball to the opposite field
a lot
," said the evaluator. "I think he's more of an opposite-field hitter than almost anybody in baseball. He doesn't really pull the ball anymore, and I don't think he hits the ball as far as he used to."
On home runs?
"No, in general. I don't think the ball goes nearly as far."
Braun is having a good season, without question, with a .354 on-base percentage. He's on track to accumulate a respectable 63 extra-base hits -- but with 19 homers and 37 walks, very different from his 2012 totals of 41 homers and 63 walks.
The observations were interesting, so I asked "Baseball Tonight" senior researcher Justin Havens, half of the podcast Fireball Express, to look more deeply into Braun's performance, to see how close the evaluator's eye test is to reality.
What Justin found was amazing.
April, 12, 2014
Apr 12
10:30
AM ET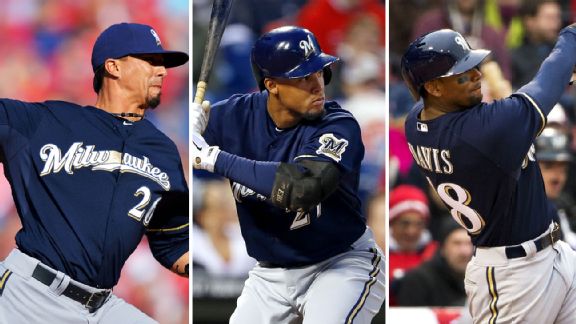 Getty ImagesKyle Lohse, Carlos Gomez and Khris Davis have all been major contributors this season.
Last September, Milwaukee general manager Doug Melvin stood and watched the remnants of the 2013 Brewers take batting practice on a Saturday. No
Ryan Braun
. No
Aramis Ramirez
. No
Jean Segura
. But what Melvin conveyed, amid the tatters of a lost season, was hope.
He liked the projected lineup for 2014, he said, with
Khris Davis
probably moving into a starting role. He thought
Yovani Gallardo
-- who seemingly never really recovered from the WBC in 2013 -- would bounce back. Melvin seemed intrigued by what the Brewers could be, and so far, that vision has been borne out.
To continue reading this article you must be an Insider
April, 11, 2014
Apr 11
7:58
AM ET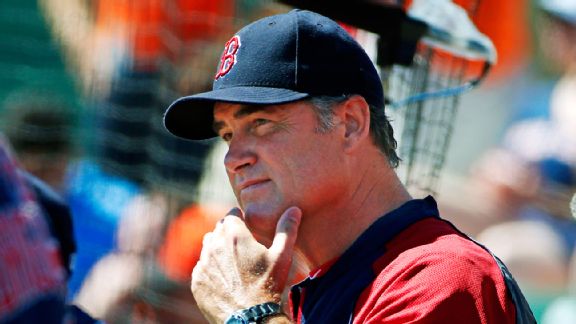 AP Photo/Gene J. PuskarJohn Farrell didn't make any issue of questions about a substance on Michael Pineda's hand.
The Red Sox have been there and done that with the accusations of pitchers using foreign substances, from Clay Buchholz's
shiny forearm
and game-day wet look to the green stuff seemingly
wedged into the leather
of Jon Lester's glove last October. They were probably disinclined to cast any stones at
Michael Pineda
Thursday night, as Pineda pitched the first innings with his right palm
covered by something
that looked an awful lot like leftovers from George Brett's bat three decades ago.
Pineda wasn't alone in substance scrutiny Thursday: An Astros pitcher
sprayed his arms
before his start Thursday, as Evan Drellich writes. At the very least, pitchers should and probably do know that they are being watched in high definition in the way that golfers are being scrutinized for rules violations. This is a pitchers' version of jaywalking in 2014, and while a whole lot of folks may cross the line, they might want to strive for subtlety.
But another reason the Red Sox may have not said much is
To continue reading this article you must be an Insider
September, 11, 2013
9/11/13
9:44
AM ET
The tentative schedule for 2014 was released Tuesday, and you can already look forward to some interesting dates for next year, beyond those first two games played in Australia between the Diamondbacks and Dodgers on March 22-23.
1. April 4: The Dodgers unveil their latest acquisition at home
OK, so we don't know who exactly it will be. Maybe it'll be a manager, if Don Mattingly isn't retained. Maybe it'll be a new infielder. But the Dodgers are like the Lakers now, in that they are always looking for new and better, and That Guy will play his first home game for the Dodgers on this date, against the Giants.
2. March 31: The Return of Matt Harvey?
That's when the Mets are scheduled to play their season opener, and Harvey continues to say he's optimistic
he can avoid surgery
. Another interesting thing? His opponent that day could be
Stephen Strasburg
, if he gets the Opening Day nod for the Nationals.
To continue reading this article you must be an Insider
August, 23, 2013
8/23/13
7:37
AM ET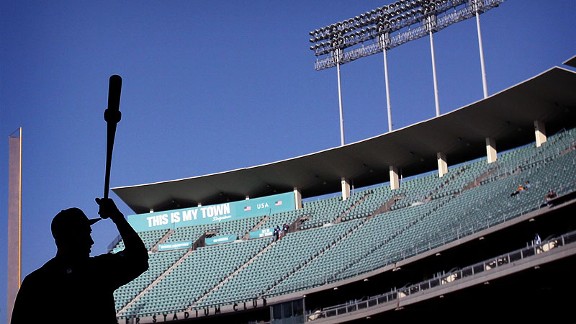 Jeff Gross/Getty ImagesAgainst the backdrop of his statement, there's still much we can't see about Ryan Braun.
About 10 minutes before the start of a "Sunday Night Baseball" game in Baltimore on June 30,
Chris Davis
finished his pregame routine and stopped alongside the photo well, where I was sitting. Davis had something on his mind.
Earlier in the day, he said, he answered a question posed to him on Twitter: Are you on PEDs?
He had responded no, and he talked about the responses to his response. A lot of folks didn't believe him.
To continue reading this article you must be an Insider
July, 29, 2013
7/29/13
6:47
AM ET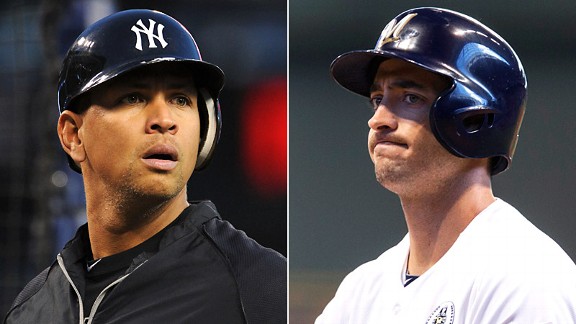 Tim Fuller/USA TODAY SportsA-Rod and Braun could be targets of lawsuits if teams feel the players destroyed their own value.
ATLANTA -- Long before
Ryan Braun
accepted his suspension or
Alex Rodriguez
asked his lawyer to join a conference call in which the topic was a quadriceps strain, club officials throughout Major League Baseball had started to look into the topic of whether they had legal recourse against players who used performance-enhancing drugs.
For the Yankees, this question really began with
Jason Giambi
, and this is why Giambi gave the infamous I'm-Sorry-But-I-Can't-Tell-You-Why news conference so many years ago. With the help of his own representation, answers to difficult questions were crafted in such a way that he could steer around open admission of steroid use -- to protect the money that he had earned and that he would earn in the future -- while still responding, sort of. The statement that Braun issued last week was designed the same way.
The Yankees long ago concluded that given the rules contained within the collective bargaining agreement, they cannot void a contract based on PED use, which is why Rodriguez is still a member of their organization and may still play if he appeals what is expected to be a forthcoming suspension, rather than accepting it.
But some officials and lawyers within the game are taking a look at other avenues through which they might gain some financial relief from busted players –- back doors, in a sense.
To continue reading this article you must be an Insider
July, 23, 2013
7/23/13
6:43
AM ET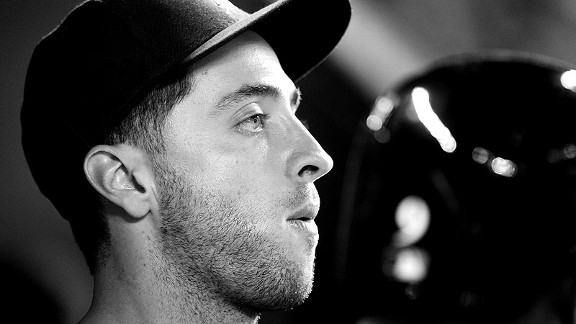 Marc Serota/Getty ImagesRyan Braun will sit out the rest of the season, but the hard feelings won't end there.
There was a moment recently when the shift in the attitude of Major League Baseball players toward performance-enhancing drug cheaters blossomed fully, when the last stages of evolution came into view.
The players have changed on this issue from the time the first gossip of steroids use in baseball began in the 1980s, moving from ignorance to ambivalence to acceptance to frustration to resentment to the current DEFCON 1 anger.
A pitcher drilled a hitter in a game this season, and when the inning was over and he returned to the dugout, the pitcher explained to his teammates that he had plunked the guy because he's a juicer -- a cheater, a PED user. The teammates who heard him understood.
To continue reading this article you must be an Insider
July, 22, 2013
7/22/13
7:12
PM ET
Before Lance Armstrong finally admitted to Oprah that he used performance-enhancing drugs, he called some of the people he had attacked directly or hurt through many years of lying to offer some form of apology.
Ryan Braun
needs to do the same thing, if he hasn't already started. Because he is the Lance Armstrong of baseball.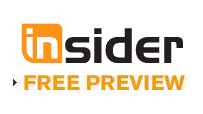 His first call must go to Dino Laurenzi Jr., the collector whose character and work he called into question when he made his now infamous statement in February of 2012, after he won his appeal.
He needs to offer apologies to his teammates. As Braun made that statement, he was accompanied by teammates, whom he almost certainly deceived.
He needs to apologize to the
Arizona Diamondbacks
franchise. Braun tested positive for PEDs in the fall of 2011, in the midst of the playoffs, and against Arizona that fall, he batted .500, with nine hits in 18 at-bats, as the Brewers edged the Diamondbacks, three games to two. Braun's performance, aided by performance-enhancing drugs, may have directly cost the Diamondbacks' players money and a chance to advance to the World Series.
The players' union has gone through a tremendous evolution in its attitude toward those who violate the terms of the drug-testing system, and in the aftermath of Braun's test, there were members of the Arizona organization who were enraged. The players voted over and over to implement and then repeatedly strengthen the drug-testing program, to ensure the level playing field, because they didn't want some players to have an advantage over other players in trying to win jobs and earn money.
Braun cheated all of them, and in the fall of 2011, nobody was affected more directly than the Diamondbacks.
He owes an apology to the Milwaukee Brewers' organization. They gave him a big contract, and then signed him to a massive extension, worth about $150 million. They are a small-market franchise and they signed him to be their
Cal Ripken
, their leader, the centerpiece of their organization -- and now he is no longer that, and can no longer be that, because his professional reputation and marketability are destroyed. He is not only a cheater, he is a cheater who lied about it, then attacked to protect the lie. This is a crushing blow for the Brewers' franchise.
He needs to apologize to the fans, all of those who supported him because they believed his lies. He misled them, and they bought his jerseys and went to his restaurant and bought tickets to see him play, because he is theirs.
A lot of those apologies need to take place in private, but a lot needs to take place in public, and with more teeth than the words released by Major League Baseball in a statement -- which was shocking in itself, in how the No. 2 person in the sport, Rob Manfred, was quoted as complimenting Braun as it suspended him:
"We commend Ryan Braun for taking responsibility for his past actions. We all agree that it is in the best interests of the game to resolve this matter. When Ryan returns, we look forward to him making positive contributions to Major League Baseball, both on and off the field."
Are you kidding? In light of all of the money spent by MLB in dealing with Braun's first appeal, in how much damage has been done to the sport, in how much of a pall Braun's situation has cast over other players -- Braun is commended?
No. The only person who should be talking now is Braun, who should be apologizing to all those he hurt, while embracing the full range of embarrassment with all necessary humility and honesty.
He earned it.
July, 18, 2013
7/18/13
7:38
AM ET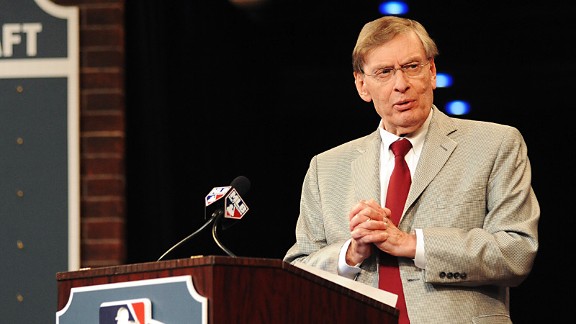 AP Photo/Tomasso DeRosaIf he times suspensions to happen before HOF ceremonies, Bud Selig could gain some backing.
Whenever the Biogenesis suspensions go down, Major League Baseball will enter a new stage of a public-relations battle -- and if commissioner Bud Selig is looking for the biggest splash, with the best chance for reinforcement, then he would make the announcements in the next seven days.
The Hall of Fame ceremony in Cooperstown, N.Y., will be held next weekend, in a year in which no recent retirees will be inducted, and if Selig makes his announcement of suspensions before Friday, he will be guaranteed three days of almost uniformly positive response.
See, the Hall of Famers will be asked, again, how they feel about steroid users and about MLB's recent fight against users, and over and over again most will almost certainly say that they don't think the PED users belong in the Hall of Fame and that Major League Baseball is doing the right thing.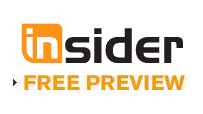 I don't agree with the PED stance of a lot of the Hall of Famers -- some of whom have admitted using amphetamines during their careers -- and personally, I don't care when Selig makes his announcement.
But having the support of folks such as Hank Aaron, Johnny Bench and others is an extremely powerful PR weapon for Selig, who is said by colleagues to be aware of how his legacy is being shaped. He might as well use the arsenal that is at his disposal.
The gloves are off in
the PED war
, writes Richard Griffin.
• Michael Weiner's stance on possible PED users has been different from that of his predecessors, players say. In the past, the union focused on privacy rights and doing everything possible to throw road blocks in front of Major League Baseball.
But players say that Weiner's stance has evolved with the practical realities of the time. On one hand, he will say that every player is entitled to the due process of the drug-testing system, and that it is the union's responsibility to help the player through this process.
On the other hand, Weiner also views the players' association as part owners of the drug-testing system; it is put in place by their players to protect the interests of their players, to help increase the chances for a level playing field. And he has told the players in so many words that if somebody cheats, they
should pay the price
.
From the piece:
"I can tell you, if we have a case where there really is overwhelming evidence, that a player committed a violation of the program, our fight is going to be that they make a deal," Weiner said without referring to specific players. "We're not interested in having players with overwhelming evidence that they violated the (drug) program out there. Most of the players aren't interested in that. We'd like to have a clean program."

• Rodriguez is confident he'll be back Monday. He just keeps on talking.

Trade buzz

1. Justin Morneau is bracing for the end of his time with the Twins, writes Mike Berardino.

2. Phillies president David Montgomery is showing optimism as his team nears a crucial period of decision-making.

3. For the Padres, rentals no longer make sense, says GM Josh Byrnes.

4. The Diamondbacks shouldn't rush into a deal they'll regret, writes Scott Bordow.

5. The Giants, now a potential seller, will have to try to turn it around, writes Henry Schulman.

The Giants have a long homestand to open the second half and unless they collapse completely -- say, lose eight of their next 10 -- I don't think there's any way they become all-out sellers before the July 31 trade deadline. Their stands are filled daily and they will not want to signal a complete elimination of hope for their customers with more than two months to play.

6. Seattle GM Jack Zduriencik doesn't expect to be aggressive before the trade deadline, writes Geoff Baker. From his story:


"In all fairness, I don't think I'm going to be aggressive," Zduriencik said before the break. "I don't think I'm going to go out there and start shopping our players. I don't think that's the right thing to do."

Zduriencik said his goal is to put "a healthy club on the field" once the season resumes Friday in Houston. He'll still take calls from interested trade partners and consider options to better the club.

But right now, he said, he's finally seeing the club he initially envisioned.

"We've been through a lot in the early part of this year between struggles, between injuries and setbacks," he said. "So, we like what's happened (in July), but who knows? I don't have a crystal ball. I can't predict one way or the other what's going to happen."

Notables

• Something worth remembering: Miguel Cabrera's second-half numbers have typically been better in recent seasons, and not by a small margin. Cabrera, second-half OPS versus first-half OPS:

2008: +113
2009: +34
2010: -74
2011: +121
2012: +135

Is this because opposing pitchers wear down in late July and August? The weather?

It's unclear. But he's got a heck of a shot to be the first player ever to win the Triple Crown in back-to-back seasons.

• Jim Leyland's approach to managing the All-Star Game was different from what we've seen in recent years, something he hinted at in a conversation with J.J. Hardy Monday. He told the Baltimore shortstop that he was going to play extensively, and that the American League was going to try to win the game.

He wasn't kidding. At the end of the fifth inning, the only starting position player who was out of the game was Robinson Cano, who had been hit by a pitch in his first plate appearance. And, in the final innings, Leyland relied heavily on matchups in choosing his relievers, matching left-handers against left-handers, right-handers against right-handers.

For years, the best players played the most in the All-Star Game; in 1963, for example, six NL starters got four plate appearances. Somewhere along the way, the All-Star Game evolved into some kind of a participation event, with managers clearing their benches and bullpens while trying to get everybody into the game.

Leyland -- who is part of Bud Selig's special committee of advisors -- veered the other way, and hopefully he has taken the handling of the All-Star Game in a different direction.

• Mark Attanasio sees a silver lining ahead for the Brewers.

Moves, deals and decisions

1. The Brewers got the sixth pick in the competitive balance lottery.

2. A Cuban pitcher says he is defecting.

3. Rangers executive Rick George resigned, and this would seem to leave more room for Nolan Ryan on the business side.

4. Mike Dee is joining the Padres.

Dings and dents

• Robinson Cano is day-to-day. I'd guess that Cano will be available to DH against Boston this weekend, at the very least.

AL East

• Manny Machado is in rare company as he chases the record for doubles. Machado is currently on a pace to hit 66 doubles, so he's a little behind.

• The Rays' pitching can make their hot streak continue, writes Gary Shelton. They face a difficult decision in a tough division, writes Marc Topkin.

• The Jays' starting pitchers are just not that good, writes Steve Simmons.

• John Tomase has a midseason report card for the Red Sox.

• The Red Sox are looking for the next Justin Masterson, writes Tim Britton.

AL Central

• The Tigers are poised for a good second half, writes Drew Sharp.

• The Twins intersect with timidity too often, writes Patrick Reusse.

• For the Royals, the first half was a frustrating quest for .500, writes Dick Kaegel.

AL West

• The Rangers' second-half goal is to stay healthy.

• The Athletics feel like there is room for improvement.

• J.P. Hoornstra has a report card on the Angels.

• Astros owner Jim Crane preaches patience.

NL East

• Jordan Zimmermann is the same as he ever was, writes Adam Kilgore.

• The Phillies still have hope in the weak NL East, writes Matt Gelb. Philadelphia is facing a crucial stretch of games in the second half.

• Sandy Alderson admits that his rebuilding plan is taking longer than he had hoped.

• Jose Fernandez's performance in the All-Star Game was overshadowed.

• Freddie Freeman enjoyed his All-Star experience.

NL Central

• The Cardinals have gotten some surprise contributions, writes Derrick Goold.

Carlos Beltran hopes to play three more years. He will be a coveted target in the offseason among AL teams because he has an excellent, disciplined approach at the plate and because he would be a solid outfield-DH option. He'd make sense for the Rangers, Yankees, Blue Jays, Rays, Mariners, etc.

• Gene Collier has a prediction for the Pirates' second half.

• Bob Nutting is no longer a punchline, writes Joe Starkey.

NL West

• All of the National League is scrambling, writes Patrick Saunders.

• Clayton Kershaw bristled at something that Bruce Bochy said.

Other stuff

• The Twins are nervous about the condition of Target Field after a Kenny Chesney concert.

• Bud Selig's patience over the Rays' attendance is thin. And I want my kids to do their chores on time.

• Matt Harvey envies Derek Jeter.

• Brett Myers got hammered on Twitter after rendering an opinion.

And today will be better than yesterday.
July, 16, 2013
7/16/13
9:43
AM ET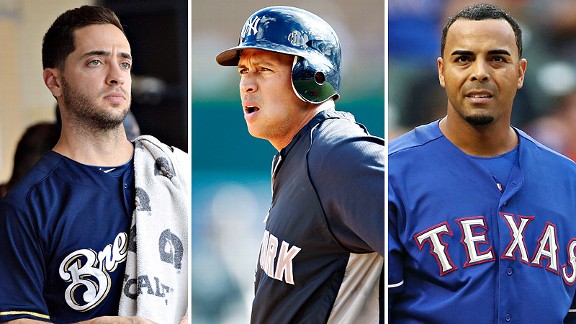 USA TODAY SportsRyan Braun, Alex Rodriguez and Nelson Cruz all could face lengthy suspensions for PED use.
Bud Selig didn't have to commission the Mitchell report, and there's a strong argument that he made a mistake by needlessly picking a scab that didn't have a chance of healing when he did. George Mitchell was never going to get all of the answers, or all of the names, and he instead generated a woefully incomplete document while tossing 86 players to the mob, completely out of context. And he did this while almost certainly knowing that he had barely scratched the surface.
But the Biogenesis fight is different.
Major League Baseball did not pick this fight. That was created by those who worked to beat the system, and once the rumors of a pod of PED use in Miami began to circulate -- as
written here early last November
-- the investigators for the sport essentially were left with two choices:
To continue reading this article you must be an Insider
June, 20, 2013
6/20/13
8:14
AM ET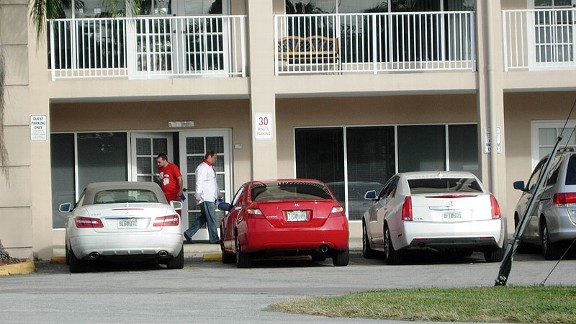 Mike Fish/ESPNMajor League Baseball wants the full story on Biogensis. And they're willing to pay for it.
If you've kept up with the
NSA surveillance stories of late
, then you're familiar with the logic behind the explanation for the decisions:
Yes, it's not an ideal situation, but this is the reality of our times and we have to deal with it.
It's a line of thinking that has been embraced by Major League Baseball in its evolving war on performance-enhancing drug users.
For years, the institution of baseball looked the other way. Then, a decade ago, Major League Baseball and the players' union agreed to the first form of PED testing. And as would-be cheaters have worked to circumvent the testing -- or to beat it straight up -- MLB has found itself neck-deep in a cesspool of characters and character.
This is not the fight they want, the fight they chose, or the fight they probably ever envisioned. But this is the reality of the times and they have to deal with it -- and like the CIA, one of their most effective weapons is cash, which they are wielding aggressively.
To continue reading this article you must be an Insider
June, 5, 2013
6/05/13
1:17
PM ET
Melky Cabrera
was suspended for the use of performance-enhancing drugs in 2012 and lost about a third of his salary, or about $1.8 million of the $6 million that he made. Then, when he went into free agency, he signed a two-year, $16 million deal with the
Toronto Blue Jays
.
According to "
Outside The Lines
," Cabrera now faces a 100-game suspension, meaning that he could lose about $4.4 million in salary. So in the end, Melky Cabrera could be busted twice in two years -- and still walk away with $15.8 million for his work in 2012, 2013 and 2014.
Does crime pay in Major League Baseball?
Heck yeah, it does.
To continue reading this article you must be an Insider
March, 28, 2013
3/28/13
9:23
AM ET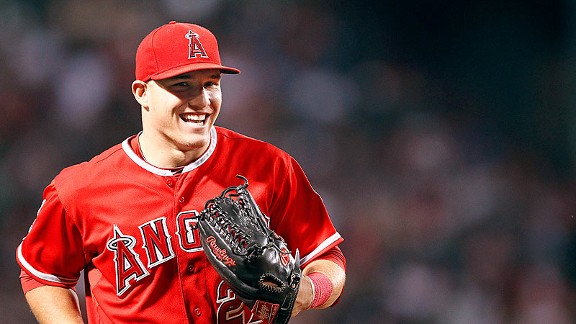 Mark L. BaerFor MLB executives, there is Mike Trout ... and everyone else.
The American League Most Valuable Player debate last summer illuminated the significant difference between the way folks in front offices evaluate players and how uniformed personnel view them. For managers, coaches and players,
Miguel Cabrera
was a no-brainer selection as he became the first hitter in 45 years to win the Triple Crown.
To continue reading this article you must be an Insider
June, 17, 2012
6/17/12
8:55
AM ET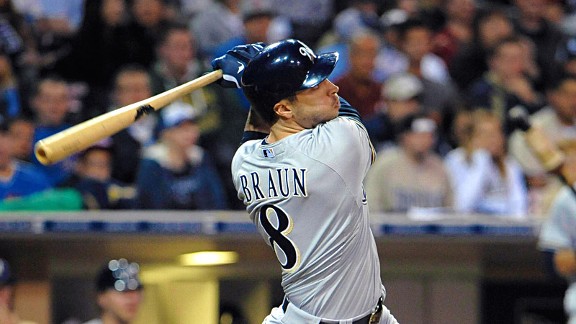 Denis Poroy/Getty ImagesDespite hitting at an MVP level, many voters may not even consider Ryan Braun for the award.
CHICAGO -- Baseball writers who have votes for each of the major awards are told to submit their ballot the day after the end of the regular season, so there are roughly 14 weeks left to decide.
But surely these numbers for a particular player, if he stays healthy, warrant consideration:
He's tied for first place in his league in home runs with 19.
He's third in his league in OPS at 1.034.
He's fourth in his league in RBIs with 47.
He's eighth in batting average at .322.
He's got 11 stolen bases, with a legitimate shot at 30.
According to Fangraphs.com, only two players have a
better WAR
.
Yes,
Ryan Braun
is having another strong season, even better numbers than at this time
last year
when he was on his way to winning the NL MVP Award.
Two months after writers cast their ballots last year, it was reported that Braun had tested positive for a banned substance -- and an arbitrator ruled in his favor on an appeal, a result that Major League Baseball disputed vehemently, to the point that it fired the arbitrator.
Braun has gone about his business of being one of the game's best hitters, and soon he will unwittingly provide an interesting challenge to recent precedent established by the Baseball Writers' Association of America in their handling of players
suspected
of using performance-enhancing drugs.
The BBWAA has effectively served as the PED bouncers at the gates of the Baseball Hall of Fame, roundly rejecting the candidacy of admitted users such as
Mark McGwire
, as well as
Rafael Palmeiro
, who tested positive.
Jeff Bagwell
posted career numbers overwhelmingly worthy of the Hall of Fame, but it has become evident that mere suspicion that he used performance-enhancing drugs -- and that's all there is, at this point, with no hard evidence -- has been a major factor in his modest vote totals.
To be clear, nobody has pushed the writers down this path. McGwire, Palmeiro and Bagwell have not been banned or had their names removed from the ballot, as was the case with Pete Rose. Major League Baseball and the Hall of Fame have set no roadblocks in place to prevent suspected or acknowledged PED users from being honored in Cooperstown. Hell, McGwire is the hitting coach of the
St. Louis Cardinals
, respected for his work and in excellent standing as an MLB employee.
But an enormous voting block of writers -- probably about 45 percent -- have apparently decided that with their Hall of Fame votes, they will effectively render lifetime bans on players such as Bagwell, who they suspect of using. Even more are voting against players who admit or were busted; McGwire and Palmeiro, who clearly have Hall of Fame resumes in their playing careers, have never polled more than 25 percent. (Full disclosure: I have voted for McGwire, Palmeiro and Bagwell each year they have been on the ballot, because any drug use came in the context of a time when the institution of baseball effectively condoned the use of PEDs with inaction.)
Given the BBWAA's vigilant stance against PED users -- even suspected users -- what, then, will the writers do with Braun when voting for the MVP?
Keep in mind that the MVP Award is the property of the Baseball Writers' Association. The writers serve the Hall of Fame at its request, but the MVP, the Cy Young Award and the Rookie of the Year and Manager of the Year awards all belong to the writers.
If the writers continue to hold their strong precedent against users based on mere suspicion, then there is no way they could vote for Braun for the Hall of Fame in his career. He tested positive, and many writers opined that he got off on a technicality.
Would it make sense, then, if the same voting body would give its own annual award to someone with a positive drug test in his history?
Casting a top-10 MVP vote
for
Braun in 2012 and then voting
against
him for the Hall of Fame based on suspicion of use would require a suspension of logic. Voting in that way would simply not be credible. The writers can't have it both ways and expect anybody to take them seriously.
Right now,
Joey Votto
is probably the logical front-runner for the NL MVP, with Braun,
Carlos Gonzalez
,
David Wright
and others chasing him. But if there's going to be a shift in the way the BBWAA handles the issue of drug suspicion in the Hall of Fame, we'll get an early read on it in the fall, when we'll see how many writers pen Braun's name on their ballots, whether it's for first place or 10th or someplace in between.
If I had one of the 32 votes for National League MVP (I don't) and Braun's production made him the best candidate, I'd cast a ballot for him. He went through a system negotiated by Major League Baseball and the players' union, and under that system, he was cleared of any wrongdoing.
For the readers:
Would Braun's positive test in 2011 affect your 2012 MVP ballot?
Braun is
doing fine
, writes Patrick Reusse. A teammate has learned not to turn his back when
Braun is at the plate
.
Braun hit two homers Saturday. Both of his home runs came on low pitches, an area of the plate he's covered much better in 2011 and 2012 than he did in 2009 and 2010. He has hit almost 70 points higher on at-bats ending in low pitches and shown more power (see chart).
Braun also has a .378 batting average, five homers and 11 RBIs during his current 11-game hit streak and has homered in three straight games.
Elsewhere
•
Tim Lincecum
was
roughed up again
, and the
San Francisco Giants
seem to be nearing a crossroads with the pitcher -- who has an incredible track record but now is losing just about every start.
• Brandon Beachy, the pitcher with the best ERA in the majors, walked off the mound
with a sore elbow
. In that story, David O'Brien writes the
Atlanta Braves
have
Kris Medlen
ready to step into the rotation for Beachy, if necessary.
•
Carl Crawford
is working out and is very close to beginning his minor league rehabilitation assignment,
Jacoby Ellsbury
is making progress and could be back in the lineup in less than a month, and
Adrian Gonzalez
feels like he's one swing away from putting himself back together at the plate. So anybody who is ready to bury the
Boston Red Sox
now is out of their mind; they've got some really good players who are going to be augmented by more good players coming back from the disabled list.
But it doesn't take long to ascertain that the Red Sox are a splintered group, with a lot of players and staff unhappy for a lot of different reasons. If they do come back and make the playoffs, it's not going to be because of a united clubhouse. It's toxic -- but that doesn't mean they can't win.
The Red Sox won on Saturday
with a lot of help
from
Jarrod Saltalamacchia
.
Josh Beckett
landed on the
disabled list
.
Separately: Dan Shaughnessy picked up some
bad vibrations from Wrigley Field
.
• The
New York Yankees
are blistering hot now: Their win Saturday was their
eighth consecutive victory
.
• The
Toronto Blue Jays
placed
another starting pitcher
on the disabled list Saturday; that's three in four days, Brendan Kennedy writes. But Toronto did battle and
pull out a win
with
Ricky Romero
starting.
It remains to be seen how this burst of injuries will impact the Toronto decisions in the last 45 days before the trade deadline. Has the Blue Jays' pitching been so compromised that GM Alex Anthopoulos might back off the pursuit of a starter, because it'd be like betting on a losing horse? Or will the front office feel strongly enough about the rest of the team that it would pay a premium for someone like
Matt Garza
?
If the Blue Jays stand pat for now, then before the trade deadline, Toronto could have some marketable pieces in its bullpen and second baseman
Kelly Johnson
, among others.
•
Carlos Quentin
keeps getting
hit by pitches
in between home runs.
Moves, deals and decisions
1. The standings may dictate that the
Colorado Rockies
become sellers at some point, but rival officials say that Colorado doesn't present blockbuster material. "Pieces," is the way one evaluator described the sell-off that the Rockies could have, with the likes of reliever
Rafael Betancourt
and part-timer
Jason Giambi
.
2.
Ryan Dempster
is being paid $13.5 million this season, which means that any team that traded for him now would owe him about $8 million. But what the
Chicago Cubs
need desperately is prospects, and so sources say they're essentially willing to buy them -- by paying down as much of Dempster's salary for the rest of the year to pry good young players away from an interested team, such as the Red Sox or
Los Angeles Dodgers
.
3. The
Texas Rangers
didn't call up Martin Perez because he's had some
consistency issues
.
4. Tom Powers thinks the
Minnesota Twins
should
gut their roster
. We'll have more on the Twins tomorrow.
5. Manny Acta didn't
want to talk about
free agent
Manny Ramirez
.
6. Trade
questions loom
for the
Cleveland Indians
, writes Paul Hoynes.
Alfonso Soriano
would make some sense for the Indians, with the Cubs paying a huge portion of Soriano's deal; the Indians wouldn't have to give up that much in talent, and if Soriano struggled in the future, they could simply cut ties. Carlos Quentin could be a fit, too, but the Padres' asking price for him might be a little more than that for Soriano.
7.
Oliver Perez
was summoned to
the big leagues
.
8. Within this Susan Slusser notebook, there is word that
Ryan Cook
is going to get
every save chance possible
.
9. The
San Diego Padres
signed their
second-round pick
.
Dings and dents
1.
Nick Markakis
could be cleared to start
taking batting practice later this week
, as mentioned within this Eduardo Encina notebook.
2.
Evan Longoria
is ever
closer to his return
, writes Roger Mooney.
3.
Freddie Freeman
is still dealing with
soreness in his index finger
.
4. A specialist had
no answers
for
John Danks
. Not good.
5.
Josh Hamilton
was released
from the hospital
.
6.
Jason Bay
landed on the
disabled list
.
7.
Carlos Ruiz
says he's
ready to go
.
By The Numbers
From ESPN Stats and Information
1:
Number of wins for the Rockies in interleague play this season (10 losses).
2:
One-hit shutouts Saturday, the first time that's happened since April 26, 2002 (
Shawn Estes
and
Odalis Perez
).
3:
No-hit bids of at least five innings Saturday, most of any day this season.
8:
Walk-off losses for the Phillies, most in MLB.
10:
Runs for the Cardinals on Saturday after they scored only 14 runs in their previous seven games combined.
19:
Sliders seen by
Bryce Harper
Saturday, three more than any hitter has seen in a game this season.
34:
Straight pinch-hit at-bats without a hit for
Jonny Gomes
. That streak was snapped with his go-ahead pinch-hit home run Saturday.
Saturday's games
1. The
Baltimore Orioles
just keep hanging in there:
Jason Hammel
threw a
one-hitter
at the Braves.
From ESPN Stats and Info, how Hammel shut down the Braves:A.
Hammel got six outs with his slider, including three strikeouts and two ground outs. Sixteen of Hammel's 22 sliders (73 percent) were down in the zone or below it, better than his 56 percent season average.
B.
Hammel kept the ball away from the Braves' left-handed hitters. More than 75 percent of his pitches to lefties were away, better than his 55 percent season average.
C.
Twenty-one of his 27 outs, including the final 17, came in at-bats that lasted four pitches or fewer.
Hammel is the first Orioles pitcher with a one-hit shutout since
Mike Mussina
in 2000.
2. The Rockies had some
growing pains
on display.
3.
Doug Fister
showed again
why he is so valuable
for the
Detroit Tigers
, writes John Lowe.
4.
Justin Ruggiano
continues to show why
he was a useful pickup
for the
Miami Marlins
-- this time in the 15th inning.
5. Alfonso Soriano was booed on Saturday, and he felt
that was unfair
.
Jeff Samardzija
pitched
OK but lost
, Dave van Dyck writes.
6. The
Chicago White Sox
bullpen
did excellent work
, Mark Gonzales writes.
7. The Rangers won the
Silver Boot
.
Justin Grimm
, one of the pitchers the Rangers will now have to rely on, stepped up and
threw well in his debut
.
8. Jon Niese made a
bad pitch
.
9. The
Pittsburgh Pirates
exploded,
writes Bill Brink
.
10. The
Washington Nationals
were
beaten late
, and Harper went 0-for-7 with five strikeouts and didn't want to talk.
11. The
Philadelphia Phillies
continue to struggle, and
they blew a lead
in Toronto. From Matt Gelb's story:
This is life for the 2012 Phillies. They lost, 6-5, to the Blue Jays and there were so many at fault. Cliff Lee allowed five runs on 12 hits and remains winless this season. The defense made more mistakes, most notably one by Jimmy Rollins. The bullpen wilted.
To continue reading this article you must be an Insider