November, 7, 2014
11/07/14
8:09
AM ET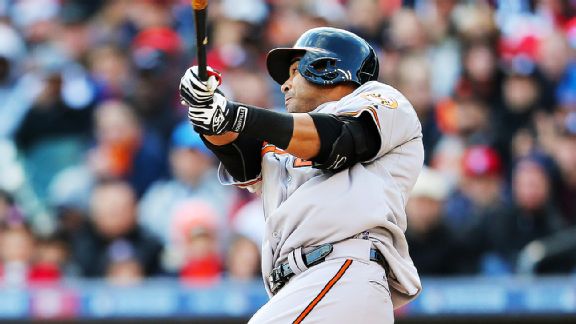 Leon Halip/Getty ImagesNelson Cruz led the majors in HRs, but his past suspension for PED use still worries some when it comes to a deal.
More than a decade ago, general managers elaborated on the
murky business of investing in players
who may or may not be using performance-enhancing drugs. Within that 2002 New York Times article, a couple of GMs from that time gave voice to the importance and the challenge of speculating:
"It's a fairly routine topic when discussing a player who suddenly is a lot bigger," said Randy Smith, general manager of the Detroit Tigers. "To me, you've got guys who look to enhance their performance and get a contract, and become much different than they were in the past. It's very hard to evaluate. You see guys with slider bat speed all of a sudden become good hitters with tremendous power potential.

"I think it's all over the industry, and I think with all the money that's out there it becomes more relevant."

When a player is acquired, San Diego General Manager Kevin Towers said, "you have to be very cautious if you feel the player is a user."

He added, "You are cautious about doing a long-term deal if he's had one or maybe two big years."
Penalties for drug testing began two years later, and by 2006, even the players' association bought into the idea of strengthening the penalties and working to create a level playing field for a silent union majority that didn't want to have to think about using drugs to keep up.
But more than a decade after Smith and Towers elaborated on the guessing game that general managers faced, the newest generation of GMs continues to guess, to speculate, to wonder.
Major League Baseball teams are starved for power, and for right-handed hitting particularly
September, 8, 2014
9/08/14
9:42
AM ET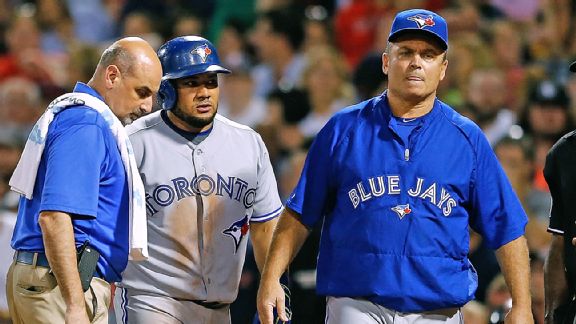 im Rogash/Getty ImagesMelky Cabrera, center, who will miss the remainder of the 2014 season, is headed for free agency.
DETROIT -- An injury has ended the season for a 10-year veteran, and a strong season it was: .301 batting average, .351 on-base percentage, 54 extra-base hits, 81 runs. He is 30 years old and a switch hitter, and he will have suitors.
But the extent of the market for
Melky Cabrera
, who suffered a finger injury Friday and will miss the last three weeks, may be largely defined by what has happened in the past rather than what he did in 2014.
Club executives speak privately of the guessing game they must play when a player has a history of using performance-enhancing drugs, and Cabrera, of course, was suspended in 2012 after testing positive while with the
San Francisco Giants
.
He managed to get a two-year, $16 million deal from the Blue Jays that offseason, and he'll probably do better than that this time around.
To continue reading this article you must be an Insider
July, 27, 2014
7/27/14
9:46
AM ET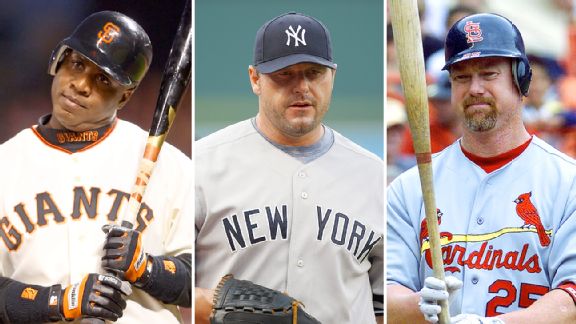 Getty ImagesA change in the voting process has diminished the chances of some players making the Hall of Fame.
For
Barry Bonds
,
Roger Clemens
and
Mark McGwire
, the chances for Hall of Fame induction through the vote of the writers appears to be all but eliminated, given the implications of the
rule change
announced Saturday. Maybe you agree with that, maybe you disagree.
But the chances for some players who haven't been linked in any way to performance-enhancing drugs, like Tim Raines, will also be hurt, which is flat-out ridiculous.
Under the terms of the new rules, players will now appear on the Hall of Fame ballot for 10 years, rather than 15, a switch that also accelerates the time frame in which the issue of past PED use can marinate in the minds of voters.
To date, a clear majority of the BBWAA members have determined that they will withhold their votes for players based on either an established or suspected link to performance-enhancing drugs. Last year, for example, Bonds received 34.7 percent of the vote, after receiving 36.2 percent in his first year.
Jeff Bagwell
-- a player with overwhelming statistical credentials for the Hall -- has never been linked to PEDs in any substantive way, other than suspicion, and he hasn't received more than 59.6 percent of the vote.
To continue reading this article you must be an Insider
February, 23, 2014
2/23/14
9:14
AM ET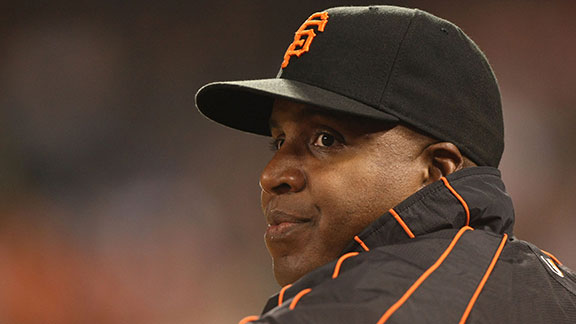 Jed Jacobsohn/Getty ImagesBarry Bonds is in good standing with MLB, but the BBWAA has yet to elect him to the Hall of Fame.
Barry Bonds
will work
as an instructor
for the
San Francisco Giants
, writes Alex Pavlovic, and in a roundabout way, this hiring demonstrates the complete incongruity of the Hall of Fame voting.
From Pavlovic's story:
Barry Bonds is scheduled to return to the Giants from March 9-17 as a special instructor for the organization's young hitters, as first reported by this newspaper. Bonds has long wanted to take on a more active role with the organization, but the two sides have not been connected in an official capacity since 2007, Bonds' last major league season.

The years since have been filled with performance-enhancing drug allegations, a perjury trial and a felony conviction for obstruction of justice, but the Giants are not worried about Bonds being a distraction.

"He's part of what we'll do here," manager Bruce Bochy said. "He's going to be part of the group of instructors, like (Will) Clark, (J.T.) Snow or (Jeff) Kent. He's going to be like the other guys and help where he can.

"I don't have any concerns."

During an appearance at AT&T Park in 2012, Bonds told reporters that he had approached Giants CEO and President Larry Baer about working for the club in some form. The conversations have continued informally since then, and the Giants felt that the timing was finally right to bring back one of the best players of all time, albeit one with a complicated history.

"Collectively within the organization, we felt that given Barry's desire to continue to contribute to the Giants, we should be open-minded about giving him the same invite that we have given to other players in the past," Baer said Saturday.
As far as Major League Baseball is concerned, Bonds is a member in good standing; the Giants can hire him and use him as they see fit, and Bonds is free to work in any MLB job he can get. This is unlike Pete Rose, who is serving a lifetime suspension for betting on baseball. Rose would love to work for the Reds, and if you gave truth serum to the team's honchos, they would tell you they'd love to have him on board, given his overwhelming popularity with Cincinnati fans. But Rose is not permitted employment, having been exiled because his baseball crime is deemed by MLB to be significantly greater than that of Bonds or
Mark McGwire
or
Ryan Braun
or
Melky Cabrera
or
Nelson Cruz
or any other user of performance-enhancing drugs. Cruz was suspended for 50 games last summer and just got an $8 million contract, in fact.
As far as the Hall of Fame is concerned, Bonds is a member in good standing, having appeared on its ballot repeatedly; again, this is unlike Rose, who has never appeared on the Hall of Fame ballot.
The only group treating Bonds as an outcast now is the Baseball Writers' Association of American, currently positioned as the steroid police of the industry, and there are no signs that the BBWAA will move out of its standing as the designers of history.
The Giants -- and by extension, Major League Baseball -- are treating Bonds as a star of his era, with his 762 homers, seven Most Valuable Player awards and career .444 on-base percentage. His records and feats are fully acknowledged by the Hall of Fame, because, as president Jeff Idelson has said rightly over and over, the Hall documents history -- good and bad.
The majority of the baseball writers regard Bonds very differently than how the rest of the institution of the sport does.
To continue reading this article you must be an Insider
January, 14, 2014
1/14/14
10:41
AM ET
Far be it from me to suggest that Bud Selig is a historical companion of Abraham Lincoln, or that Rob Manfred is a modern day William Tecumseh Sherman, but bear with me a moment; there is a parallel to be drawn.
After Sherman sacked Atlanta in 1864, there was some question among the Union leaders what Sherman's army should do next. Sherman proposed total war to his superior, Gen. Ulysses Grant: Sherman wanted his army to march through Georgia's civilian population, because that would be most effective against an enemy who had fired the first shot -- an enemy who had instigated the war.
As H.W. Brands writes in "The Man Who Saved The Union," his biography of Grant, Sherman said, "War is cruelty and you cannot refine it; those who brought war on our country deserve all the curses and maledictions a people can pour out. ... You might as well appeal against the thunderstorm as against these terrible hardships of war."
So Sherman took the fight through Georgia, destroying homes, crops and railroads, raiding livestock and eschewing civility. Long gone were the days when armies stood in lines opposite each other in an open field and traded volleys. Times had changed, and to expect the fight to play out with white-gloved decorum was simply unrealistic, and Lincoln, Grant and Sherman recognized that. They hated war, hated that it had been brought upon them, but they felt it was their responsibility to wage it as effectively as possible and bring it to an end.
Sherman acknowledged that sometimes the Union's foragers exceeded their orders, and there were unseemly acts. But his hope all along was that the war would be so terrible that it would discourage others from waging it ever again.
For a period of two decades, Major League Baseball and the players' association ignored the fight that needed to be waged against individual players using performance-enhancing drugs, fueling the problem with their inaction. The leadership on management side recognized this, and so did the MLBPA, which changed course in 2002 and agreed to drug testing in the face of the practical needs. This is a really important point: The fight against performance-enhancing drugs doesn't belong to MLB's management; it belongs to the management
and
the players.
It would be convenient for everybody if the players who tried to beat baseball's testing system were predictable in the ways they attempted to succeed.
To continue reading this article you must be an Insider
January, 9, 2014
1/09/14
9:07
AM ET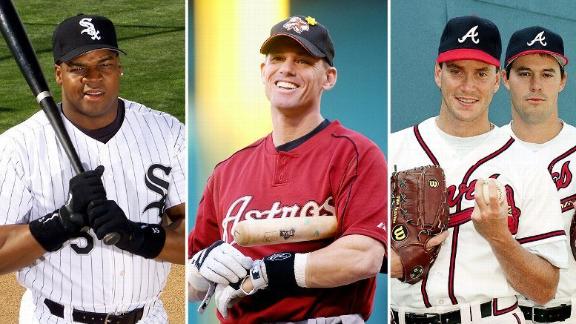 In the aftermath of Wednesday's Hall of Fame announcements, everyone from Jayson Stark to Tim Kurkjian to Dan Le Batard (among others) agreed that the Hall of Fame voting system is in disrepair. I thought
Jayson did an excellent job of laying out
how the current system led to a lot of collateral damage through the fractured process.
Last month, the Baseball Writers' Association of America decided to form a committee to make recommendations on how to fix the system. And that's all they can be: recommendations. Because the Hall of Fame voting belongs to the Hall of Fame, not the writers.
When the BBWAA committee finishes its work, here are the four points I hope it takes to the Hall.
No. 1: Make a formal offer from the writers to the Hall of Fame for the BBWAA to recuse itself from the voting. An offer, not an outright recusal.
No matter what your perspective is on the PED generation and its Hall of Fame candidates, the balloting has become something of a mess. Maybe you want to blame the voters who cast ballots for the presumed PED users, or maybe you want to blame the hardened majority, or maybe you want to blame the users or the institution of baseball or the Hall of Fame. No matter where your opinion is, its inarguable that it's become a controversial, convoluted, flawed process.
Think of this as a presidential crisis: When something isn't working, the administration officials involved will usually offer their resignation, because as the saying goes, they serve at the pleasure of the president.
To continue reading this article you must be an Insider
January, 7, 2014
1/07/14
9:50
AM ET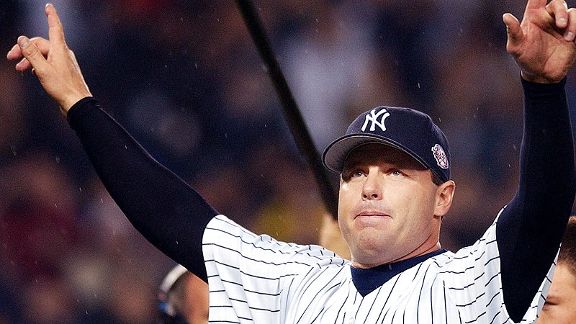 AP Photo/Gregory BullMLB recognizes Roger Clemens' accomplishments, and Hall of Fame voters should do the same.
On Monday afternoon, ESPN.com revealed the Hall of Fame ballots for
the 17 folks here who cast votes
, and this seemed to set Twitter on fire in the baseball corner of the world.
A brief review of the voting process: Voters are allowed to name up to 10 players on their ballots because of a longstanding rule. This is an
enormous
problem, as I've written about in the past, because of the logjam that has developed. I think there were 17 players worthy for induction on this year's ballot -- alphabetically, those are
Jeff Bagwell
,
Craig Biggio
,
Barry Bonds
,
Roger Clemens
,
Tom Glavine
,
Jeff Kent
,
Greg Maddux
,
Mark McGwire
, Jack Morris,
Mike Mussina
,
Rafael Palmeiro
,
Mike Piazza
, Tim Raines,
Curt Schilling
,
Sammy Sosa
,
Frank Thomas
and Alan Trammell.
But because of the Rule of 10, I had to leave seven of those players off my ballot -- Kent, McGwire, Mussina, Raines, Schilling, Sosa and Trammell -- and ended up checking boxes next to the following 10 names: Bagwell, Biggio, Bonds, Clemens, Glavine, Maddux, Morris, Palmeiro, Piazza and Thomas.
There were lots of questions about this on Twitter, and the 140 characters don't usually provide the space to give suitable answers, so we'll attack some of those issues more in depth here.
How could you vote for Palmeiro and not McGwire?
McGwire has been on the ballot seven times before this year and I've voted for him every time because he's one of the best players of his era: His 583 career homers rank 10th all-time, and he finished in the top six in MVP voting four times. He broke Roger Maris' single-season home run record, and regardless of whether he hit his 70 homers under the same circumstances as Maris, the fact is he got there. Major League Baseball has never expunged McGwire's 1998 record, or McGwire's numbers;
it's all right here, still
.
But because of the limits of the Rule of 10, I had to leave seven Hall of Fame-worthy players off my ballot, and had to come up with some sort of method of picking and choosing. There is no perfect way to do this, so basically what I did was to vote for the best players on the ballot for nine spots, and then, for the 10th spot, I made sure to vote for Morris because it's his last year of eligibility.
So I had to leave McGwire off the ballot. I think Palmeiro was the better player; he is one of four in history with 3,000-plus hits and 500-plus homers.
How could you vote for Morris over Mussina or Schilling?
Nobody needs to tell me about the greatness of Mussina or Schilling. I covered Mussina as a beat writer for The Baltimore Sun in 1995 and 1996, and at The New York Times in 2001, and he is Hall of Fame-worthy. He thrived in his career while competing in the AL East, with its history of stacked lineups, and in the midst of the steroid era. I witnessed firsthand a lot of the great stuff that Schilling accomplished, in the 2001 World Series and the 2004 postseason; he is a Hall of Famer, in my eyes.
But because of the Rule of 10, I had to pick and choose who I voted for, and because I don't think Mussina has a chance at being elected in his first year on the ballot, and don't think Schilling -- a colleague here at ESPN -- will get close enough this year, I turned to others.
In the future -- and hopefully, the HOF rids itself of the arbitrary Rule of 10 before next year's voting -- I will vote for Mussina and Schilling.
As I explained to Curt, I set aside a vote for Morris because it's his 15th year on the ballot. Last year, Morris had 67.7 percent of the vote, which is 7.3 percent short of the 75 percent required for induction. In the past, players in his situation have had their best shot at induction at this time, with a spike in their vote totals.
But I suspect that Morris' vote total will decline this year, and not because of the ongoing sabermetric assault aimed at his career (I understand the arguments, and just disagree). Rather, Morris will lose votes, I'd bet, because of the Rule of 10. Other voters, faced with the same logjam as I was, will feel compelled to not vote for Morris after voting for him in the past.
And there's something really terrible about that, because all of the candidates on this year's ballot, from
Moises Alou
to
Larry Walker
, should be judged solely on the merits of their playing career, and not how they might be squeezed onto a ballot.
How can you not vote for Tim Raines?
I have voted for him in the past, and I will in the future. My vote for him was sacrificed because of the Rule of 10.
Why aren't you weighing character in your vote?
There is no evidence that the character clause was given pivotal weight in more than a half-century of voting before the steroid issue popped up. Gaylord Perry admitted to cheating repeatedly -- heck, he wrote a book about it -- and was voted in. Ty Cobb had a long and ugly history of incidents not related to what he did on the field, and was voted in. Mickey Mantle was infamous for drinking problems, to the degree that it sometimes left him unprepared to play, and was voted in. Heck, the guy who had a lot to do with the composition of the character clause, legendary commissioner Kenesaw Mountain Landis, worked to keep black players out of the sport.
The Hall of Fame is not a house of the holy. It's a baseball museum -- the best sports museum in the world, in my opinion -- and nobody should pretend it's more than that. That includes the current Hall of Famers, some of whom admittedly used amphetamines in their careers
because that was the context of the times.
How can you vote for steroid users?
To continue reading this article you must be an Insider
August, 1, 2013
8/01/13
9:46
AM ET
Bud Selig has hoisted a hammer and he's holding it over the rest of Alex Rodriguez's career, and it's shaped in the form of a clause:
B. Conduct Detrimental or Prejudicial to Baseball

Players may be disciplined for just cause for conduct that is materially detrimental or materially prejudicial to the best interests of Baseball including, but not limited to, engaging in conduct in violation of federal, state or local law. The Commissioner and a Club shall not discipline a Player for the same act or conduct under this provision. In cases of this type, a Club may only discipline a Player, or take other adverse action against him, when the Commissioner defers the disciplinary decision to the Club.
As T.J. Quinn
reported Wednesday night
, Alex Rodriguez's representatives are in negotiations over some sort of a plea bargain. So this might be settled in the days ahead.
But I'd offer this advice to Selig: Keep your eyes on the big picture, and remember what your greatest weapon actually is -- and it's not XII (B) of the collective bargaining agreement listed above.
No, the greatest power in this whole fight is the strong sentiment of the players against the use of performance-enhancing drugs, which has slowly evolved over the past 20 years, with many speaking out loudly now.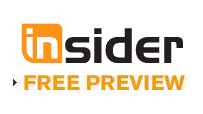 As Major League Baseball dove into the investigation of Biogenesis and Tony Bosch, wielding the threat of litigation and its own massive wallet, players have essentially stood alongside cheering, encouraging the powers that be to do what they need to do to maintain a level playing field. When
Ryan Braun
was netted and agreed to his suspension last week, many players -- from
Max Scherzer
to
Skip Schumaker
to
Zack Greinke
-- gave him the perp-walk treatment, publicly castigating him, with some players complaining privately that Braun didn't get enough.
Selig rightly claims that MLB has the toughest drug-testing policy in professional sports -- and here's the thing: It can be even better, tougher, if he properly uses all of that anger contained within the players.
Machiavelli would tell him: He should try to
use
Alex Rodriguez
, rather than destroying the last remnants of a baseball career that is already forever tainted.
He could try to do that by using his best-interests powers afforded under the CBA, and he could theoretically flex his commissioner muscles -- and maybe even broaden the central authority -- by giving Rodriguez a lifetime ban. If he does use this clause, Rodriguez does not have access to immediate appeal and would not be able to keep playing while he fought his suspension or ban.
But this might not be the most effective use of Rodriguez's situation because the backlash from the union might be stronger than Selig anticipates. The MLBPA is in a state of transition at the moment, as union chief Michael Weiner fights brain cancer, with new roles being defined and perhaps a new culture. The players don't want to protect cheaters, but, on the other hand, what Weiner has told them time and again, in spring training meetings and in conference calls, is that it is important that players have access to due process.
If Selig uses his best-interest powers and suspends Rodriguez under the CBA rather than the joint drug agreement, he will basically be taking him off the field before he can appeal -- before due process -- and will place himself in a position of being the judge and jury for Rodriguez, leading to a protracted arbitration.
From the players' perspective, that is not ideal due process. The union, whether led by Weiner or somebody else, might decide to fight for that principle, which could lead to a messy labor battle, with new faces at the table.
On the other hand: If Selig works within the confines of the drug-testing agreement, he could reach for the higher ground by using that union anger.
If Selig gives Rodriguez a 100-game suspension or a lifetime ban -- which he could do under the drug-testing agreement if he felt A-Rod's multiple offenses added up to enough to enact the "three strikes and you're out" provision -- Rodriguez would have the option of immediate appeal. And yes, he would remain on the field in the immediate aftermath to continue his rehabilitation, as he went through the due process prescribed under the rules of the drug-testing agreement.
But what this would allow Selig to do is go to the union, with all the evidence against Braun and Rodriguez in hand, and say the following:
Fellas, look: I know you're not happy with Braun's suspension, and damn it, neither am I. We wanted more. We want to go after the cheaters with more ammunition. We want to be more aggressive. We think Alex Rodriguez cheated all of you; we think he lied to all of you; we think he tried to make a mockery of our drug-testing system. He thumbed his nose at it and exploited the loopholes.

Let's close those loopholes. Let's make this better. Let's talk about lifetime bans for egregious second or even first offenders, rather than three-strikes-and-you're-out. Let's eliminate the incentive to cheat: Let's talk about voiding contracts under certain circumstances.

You guys don't like players like Braun and Rodriguez, and neither do we. Let's go after them.
If Selig uses this measured approach, he will put more subtle pressure on the union to act, to put muscle behind those recent words we've heard from so many players. And I think the players will be happy to go along. This is a situation ripe for Selig to exploit because Rodriguez is so unlikable.
But if Selig takes action that players perceive as grandstanding -- like he's taking Rodriguez down without bothering to work within the lines the union has so willingly laid down -- that's when he puts his larger work at risk. He does not want to create a situation in which union lawyers are pointing at his actions and warning the players against MLB's unilateral actions and overreaching, saying: There but for the grace of god go you.
Less is more in this situation, and it could be much, much more, if the commissioner plays this right.
He will win this battle, but he needs to focus on the larger war and how that victory can be achieved.
•
Jhonny Peralta
is trying not to think about
a possible suspension
.
• The Feds are focusing on Biogenesis,
writes Julie Brown
.
Trade stuff
1. Ruben Amaro Jr. is vague about
the Phillies' future
. It was a
quiet deadline for the Phillies
.
2. Neal Huntington was
slick at the deadline
. Hey, the Pirates are in a commanding position at this moment and appear as if they're a near lock to make the playoffs, so there really wasn't any reason for them to be hyperaggressive.
3. Terry Ryan was never offered
a major trade worth making
.
4. The Twins traded
Drew Butera
to
the Dodgers.
5. Dave Dombrowski got proactive
at this year's deadline
.
6. The Royals got
Justin Maxwell
in
a deal
. I thought this was a really smart, deft deal by K.C. and fully appropriate. The Royals aren't so close to the top of the standings that they should've gone all-in, and, on the other hand, they're not so far away that they should've held a sell-off. Maxwell gives them some depth, at the modest cost of pitching prospect Kyle Smith.
7. The Cardinals couldn't find the right deal,
writes Derrick Goold
.
Pete Kozma's offensive troubles are going to draw even more attention than they already have because of Yadier Molina's absence. Until now, Kozma was tucked neatly away in the No. 8 spot in the lineup, and his struggles were covered up somewhat by St. Louis's depth.
But now, with Molina out, the Cardinals might have difficulties getting production from their catchers; the bottom three spots in their lineup will be really, really weak.
8. The Reds didn't
make a deal before the deadline
.
9. The Indians continue to try to
look for the right trade
.
10.
Jeff Samardzija
could be
blocked on waivers
.
11. White Sox GM Rick Hahn is on his game,
writes Daryl Van Schouwen
.
Alex Rios
could
be traded in August
.
12. Red Sox players are in unanimous agreement: The
Jake Peavy
deal makes
the team better.
The effect was
felt in the clubhouse.
13. I thought the
Ian Kennedy
deal was
wholly appropriate for the Diamondbacks
because it felt as if his time with Arizona had run out, just as Justin Upton's did.
Kennedy had gone from finishing fourth in the NL Cy Young race in 2011 and starting the first game of the playoffs to struggling with one of the worst ERAs in the majors. The D-backs were frustrated with him, and there wasn't a lot of confidence that he was going to turn it around.
14. I thought it was
a great deal for the Padres
because GM Josh Byrnes knows Kennedy from his days with Arizona and Kennedy is healthy and still young and still relatively inexpensive. Maybe the Padres can fix Kennedy, maybe not, but he's well worth the low risk for them.
15. The Astros continue
to trade for depth
. If they get 50 wins this season,
Bo Porter
should be a manager of the year candidate; their highest-paid player makes $1.2 million.
16. The Giants made no moves at the deadline, which is completely understandable, given the many tickets they've
sold for the rest of the season
.
17. The Orioles added
some pitching depth
.
Dings and dents
1. The Cardinals must avoid overusing
Yadier Molina
when he comes back,
writes Bernie Miklasz
.
2. The Pirates lost a catcher
for the rest of the season
.
Wednesday's games
1. We keep waiting for the Nationals to hit rock bottom. This
might be it
. They are 11 games behind the
Atlanta Braves
.
2. The Indians continue to do great work, feasting on their
very weak second-half schedule
.
3. The Braves' magic number is down
to 44, incredibly
.
4. The Rangers won with
a walk-off, again
.
5. This week
belongs to the Pirates
. They go for the five-game sweep of the Cardinals tonight.
AL East
• The Red Sox moved back
into first place
.
•
Brock Holt
is filling in
at third base for now
.
NL East
• The Nationals
aren't to blame
for Drew Storen's struggles. Tyler Clippard shared his opinion on Storen's demotion
earlier this week
.
Other stuff
• Ryan Braun did not
fare well in a poll
.
And today will be better than yesterday.
June, 20, 2013
6/20/13
8:14
AM ET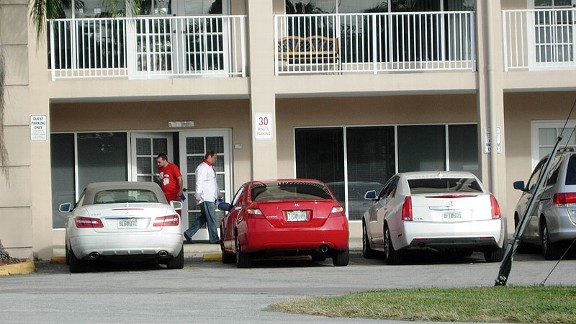 Mike Fish/ESPNMajor League Baseball wants the full story on Biogensis. And they're willing to pay for it.
If you've kept up with the
NSA surveillance stories of late
, then you're familiar with the logic behind the explanation for the decisions:
Yes, it's not an ideal situation, but this is the reality of our times and we have to deal with it.
It's a line of thinking that has been embraced by Major League Baseball in its evolving war on performance-enhancing drug users.
For years, the institution of baseball looked the other way. Then, a decade ago, Major League Baseball and the players' union agreed to the first form of PED testing. And as would-be cheaters have worked to circumvent the testing -- or to beat it straight up -- MLB has found itself neck-deep in a cesspool of characters and character.
This is not the fight they want, the fight they chose, or the fight they probably ever envisioned. But this is the reality of the times and they have to deal with it -- and like the CIA, one of their most effective weapons is cash, which they are wielding aggressively.
To continue reading this article you must be an Insider