Buster Olney:

Derek Jeter
December, 6, 2014
12/06/14
9:25
AM ET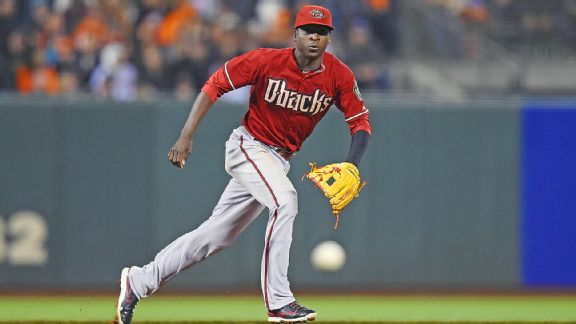 Thearon W. Henderson/Getty ImagesYankee Stadium will suit Didi Gregorius' left-handed swing.
A scout who isn't employed by the New York Yankees spent some time Friday lauding the defense of
Didi Gregorius
, especially his range. Gregorius is not an elite player with the glove, the scout said, but he's certainly above average.
A natural question to the scout followed: What do you think about him offensively?
"He's a good defender," the scout replied drolly.
There were similar responses about the 24-year-old Gregorius from other evaluators Friday, after the Yankees traded for the guy who will be the first primary shortstop after
Derek Jeter
. "Can't hit," one executive texted. Said another evaluator: "You can throw the ball by him."
I couldn't find anyone with the Yankees claiming that Gregorius -- who has a .680 career OPS in 191 career games -- is a future Silver Slugger winner. But they do think Yankee Stadium suits his left-handed swing, and that he will improve.
September, 26, 2014
9/26/14
10:32
AM ET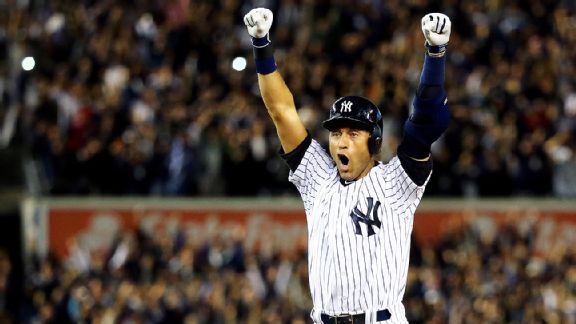 Al Bello/Getty ImagesDerek Jeter hit a game-winning RBI single Thursday night in his final game at Yankee Stadium.
Two camps have warred throughout Derek Jeter's career -- those who claim he has raised his level of play in crucial moments, versus the crowd of skeptics, who countered that Jeter merely cashed in on a fragment of his extraordinary number of opportunities on the big stage.
I always thought both sides missed the point. I don't believe Jeter suddenly got better when we were all watching, but
he has never been diminished by the pressure, either.
We've seen accomplished veterans playing in a critical spot, and they disintegrate, putting too much pressure on themselves -- trying too hard to get a big hit or struggling to command a fastball.
Jeter's greatest attribute has always been that he reduced the playing of games to the lowest common denominator: He just had fun. After the contracts were signed and the media questions were answered and the fans were acknowledged, he just had fun, treating a World Series game the same way he treated a season opener at Kalamazoo Central High School.
To continue reading this article you must be an Insider
September, 21, 2014
9/21/14
10:25
AM ET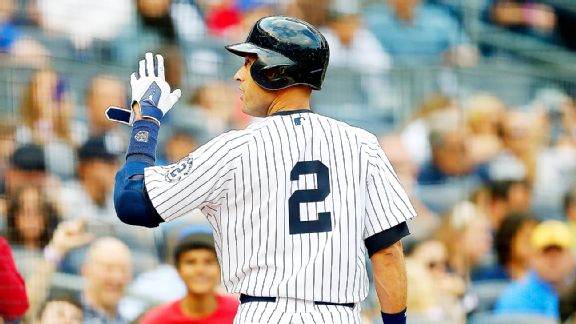 Jim McIsaac/Getty ImagesDespite poor statistics, Derek Jeter has remained at shortstop and in the No. 2 lineup slot.
ST. LOUIS -- Some folks employed by the
Baltimore Orioles
in 1995 have spoken with reverence for what took place on Sept. 5 and Sept. 6, when
Cal Ripken
played in his 2,130th and 2,131st consecutive games. The response of the fans to Ripken, and the celebration of baseball on those two days, could not have been more touching, and Ripken's handling of those 48 hours was exceptional, from the home runs that he hit to his willingness to come out of his shell of routine and share the moment.
A lot of the same folks who worked for the Orioles would also have told you that they would never want to again play a role in a player building a consecutive-games streak like Ripken's.
Because they believed that for the team -- the group of players whose purpose is theoretically to win games -- Ripken's streak was not a good thing and that he should have had days off, for his benefit and for the sake of the team. They would tell you Ripken's streak became onerous for the baseball operations people for whom he worked because it clouded all decision-making and became bigger than the manager.
Years from now, there will be folks who worked for the
New York Yankees
this year who will say the same thing about
Derek Jeter
's final season -- that the organization's long-established devotion to winning games has been superseded by its effort to cast Jeter in the best possible light, pretending, with his placement in the field and the lineup, that he gives the team the best possible chance to win.
The Yankees have earned a championship grade for ceremony this season, creating memories for fans and fueling an important narrative, at a time when that probably feels right. The enduring image of the NFL's 2014 season thus far is a piece of Atlantic City security camera videotape, while Major League Baseball has been able to pause and honor Jeter for his glories and how he has served the sport so well.
But somewhere along the way, the Yankees drifted off course and winning became secondary to the 2014 Derek Jeter fairy tale.
To continue reading this article you must be an Insider
July, 16, 2014
7/16/14
10:01
AM ET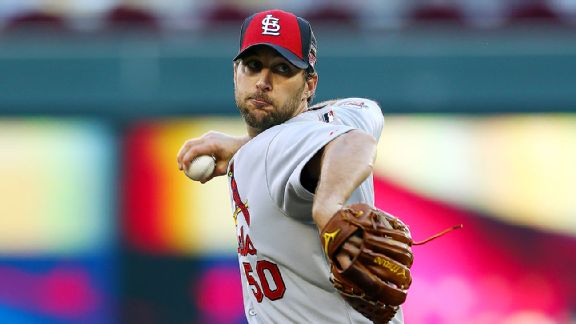 Elsa/Getty ImagesAdam Wainwright admitted to giving Derek Jeter "a couple of pipe shots" during the All-Star Game.
Adam Wainwright
is earnest and honest and yes, he probably
revealed a little more than he intended
to about that pitch that he threw to
Derek Jeter
. But let's put this into context. The tradition of pitchers
working to provide a moment
for a hitter goes back way beyond the first time the All-Star Game was played, and Wainwright is only different because he acknowledged what everybody already knew, when viewers could react in real time on social media.
To continue reading this article you must be an Insider
July, 7, 2014
7/07/14
9:56
AM ET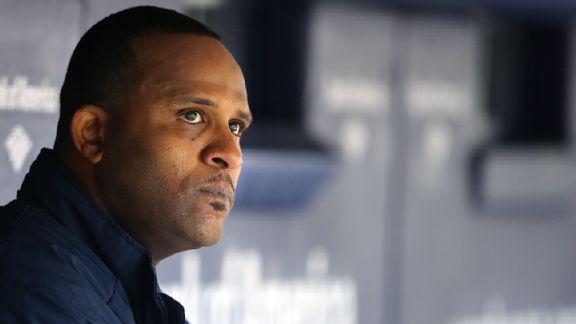 Al Bello/Getty ImagesCC Sabathia might be worth more to the Yankees if he doesn't return.
David Ortiz
recently recalled a time when
CC Sabathia
drilled him intentionally. There was nothing to do but drop the bat and jog to first base, Ortiz said, because Sabathia has so much credibility and accountability that if he hit you on purpose, well, there was no question that it meant circumstances compelled him to do so.
No one in Cleveland will forget Sabathia's time with the Indians, when he had great successes and took the blame for his failures. In Milwaukee, they will always remember how, with his free agency looming, he repeatedly took the ball on three days' rest. After retiring, he will forever be invited back to Yankee Stadium for Old-Timers' Day and be introduced as a leader of the team that won the 2009 World Series.
Sabathia has won many admirers among players and fans during a career that includes 208 victories, nearly 3,000 innings and a Cy Young Award. But the simple fact is that, moving forward, he might be worth more to the Yankees if he never comes back from the knee trouble that is likely to end his 2014 season.
This is because of the regression in his performance, with a 5.28 ERA in eight starts this season after posting a 6.08 ERA in the second half of 2013, and his contract. Sabathia is set to earn $23 million in 2015, under the terms of the deal he signed with the Yankees after the 2008 season, and $25 million in 2016, given the mini-extension he got in the fall of 2011 because of an opt-out clause in his deal. In addition, Sabathia has a $25 million vesting option for 2017, with a $5 million buyout, that kicks in under three conditions during the 2016 season built in because of concerns about his shoulder.
A) That the season does not end with him on the disabled list because of a shoulder condition
B) That he does not spend more than 45 days on the disabled list because of a shoulder injury
C) That he does not make more than six relief appearances because of a shoulder problem
At most, the Yankees could owe Sabathia $73 million over the 2015 to 2017 seasons. At the very least, they will have to pay him $53 million, in salary and the $5 million buyout.
[+] Enlarge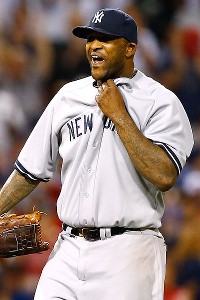 Jared Wickerham/Getty ImagesSabathia's days as a big-game pitcher are over, and maybe his career is too.
Sabathia is facing the possibility of microfracture surgery on his knee, and as doctors,
Grady Sizemore
and many other athletes will tell you, this is no sure thing. Sometimes it works; sometimes it doesn't. In Sabathia's case, even if his knee is OK, it will still be uncertain that he could actually come back and be effective. His
fastball velocity has dropped significantly
in recent seasons, from 94.1 mph in 2009 to 89.6 in 2014.
The Yankees have insurance on Sabathia's deal, a record-setting contract at the time when he agreed to seven years, $161 million. Whether the policy covers 50 percent or more, their potential for savings could be substantial if Sabathia never pitches again.
To continue reading this article you must be an Insider
February, 24, 2014
2/24/14
8:07
AM ET
TAMPA, Fla. --
Derek Jeter
didn't want to call the event that happened last Wednesday a news conference, and tried encouraging teammates who had gathered in the room to leave and go about their business. Smartly, no one took him up on his offer, understanding the risk of winding up on the back page of a New York tabloid for actually walking out of the room as Jeter discussed his impending retirement.
Because the players seem to get it, just as many front-office executives get it: Jeter is an all-time great player.
He has been the most publicized and exposed player in the sport during his career, as the shortstop of New York's most storied franchise -- and, in turn, he has been placed under greater scrutiny, to the degree that any tweet or column about Jeter is inevitably batted back at you, attached to a word:
overrated
.
A chorus has been in refrain for a decade now, and was heard again in the days after he Facebooked his plans. Jeter's defense is beyond terrible, they say; he doesn't hit enough home runs, they say; his postseason numbers are merely a product of the money monster he plays for and the era he plays in, with multiple layers of October games.
But is Jeter really overrated?
Let's start out with the simple numbers: Of all the players who participated in MLB games, ever, only eight have more hits than Jeter's 3,316. If Jeter has a season of 104 or more hits, only five players in history will have more hits: Pete Rose, Ty Cobb, Hank Aaron, Stan Musial and Tris Speaker.
So ... that's pretty good.
You can try to diminish that by throwing the word
compiler
at him, but here's the thing: If Jeter gets his 104-plus hits, this will mean that nobody will have compiled like him since Rose. That's more hits than any player over the past 30 years or so.
And Jeter has gotten almost all of those hits as a shortstop, which means that for almost two full decades, the Yankees have had one of the best offensive players at a position where premium production is most valued.
To continue reading this article you must be an Insider
February, 14, 2014
2/14/14
7:43
AM ET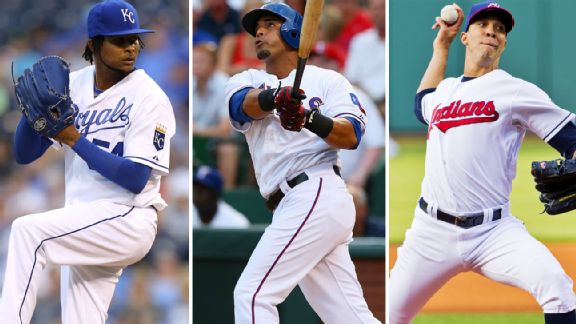 Getty ImagesErvin Santana, Nelson Cruz and Ubaldo Jimenez -- members of "The Draft Pick Five" -- still wait.
TAMPA, Fla. -- An AL executive drew an analogy the other day between the situation facing "The Draft Pick Five" free agents --
Nelson Cruz
,
Ervin Santana
,
Ubaldo Jimenez
,
Stephen Drew
and
Kendrys Morales
-- and the sale of a house.
"If the price on the house is set and it just sits there and nobody's buying at that price," the executive said, "isn't there a time when the reality of the market sets in and the price comes down?"
Players are reporting to spring training all over the baseball landscape, and those five players -- five veterans tied to draft-pick compensation -- remain unsigned, fueling the most-asked question in the industry these days: Where will those players land
To continue reading this article you must be an Insider
February, 13, 2014
2/13/14
7:45
AM ET
I covered the Yankees for the New York Times at the time
Derek Jeter
was invited to host "Saturday Night Live," and I can remember thinking that he would be pretty awful in that role.
Jeter's instinct when speaking into cameras or microphones had always been to keep it short, to give an answer without really saying anything. Like the way he pulled in his hands and punched the ball to right field, his ability to veer his way through interviews was almost an art -- downplaying, dodging, parrying, staying out of the corner.
Last summer, we were about to tape an interview on ESPN and I told him that young players often asked me about the way Jeter answers questions.
"What do you tell them?" he asked.
"I tell them you are as boring as possible," I replied.
He laughed, in mild protest -- "I wouldn't say boring," he said -- and I acknowledged that over the years, he has loosened up with his answers somewhat.
And I added that I always thought Jeter's strategy was to make sure that nothing he said to reporters would distract from what he did
out there
-- and I pointed to the shortstop position. He agreed with that part.
But Jeter on "Saturday Night Live"? I thought his habit for verbally downshifting would dull him down.
But through his reticence with the media, I had missed the forest: The man has always loved center stage, in a way that few do. He has belonged there -- only eight players in major league history have accumulated more hits, after all -- but he also
wanted
to be there, and assumed he would thrive there.
I've always thought Jeter's reputation as a clubhouse leader has been overstated, because unlike players such as
Adrian Beltre
,
Dustin Pedroia
or
Chris Carpenter
-- main bodies within their team's interaction -- Jeter seemed more like a tributary personality. His primary contributions to teammates have always been his performance and his reliability, playing through injuries that would've sidelined a lot of his peers, and the leadership he provided has always been much less about well-chosen words than about his confidence. There's not really a way to weigh this personality trait, but let's put it this way: If you could assess confidence like OPS, his lifetime number would be about 1.500. His confidence WAR would be at about 12.0 every season.
Jeter's play in the postseason is often dismissed by observers who say he really wasn't that much better than anybody else, but rather, he just had a lot more chances. That kind of criticism greatly amused a lot of rival evaluators and players, who saw in Jeter's October play an uncommon calm. Anxiety is inherent in postseason games, when the pressure is at its greatest, and even stars can struggle with the adrenaline, from
Roger Clemens
seemingly
losing his mind in a start in the 1990 ALCS
to
Miguel Cabrera
uncharacteristically hacking at everything by the end of the 2012 World Series.
But Jeter just seemed to play the same way -- aggressive at the plate, sure-handed in the field, completely at ease. I never thought he raised his play in October; rather, he never seemed diminished by the postseason pressure in any way, and this is what distinguished him.
To continue reading this article you must be an Insider
January, 27, 2014
1/27/14
11:10
AM ET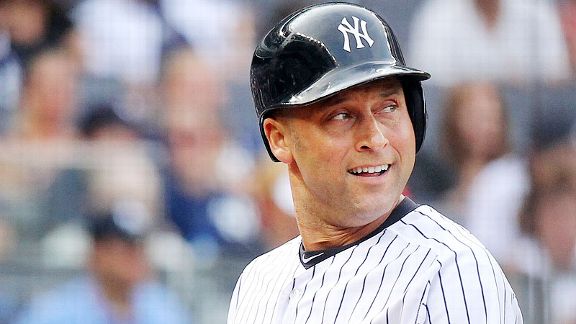 Brad Penner/USA TODAY SportsDerek Jeter had just two extra-base hits in 73 plate appearances in 2013.
Simply put, what
Derek Jeter
will try to do in 2014 -- be a regular shortstop for a playoff team in the summer in which he will turn 40 years old -- is unprecedented. No one has ever done it before.
The closest was Luis Aparicio, the Hall of Fame shortstop. He turned 39 in April 1973 and that year, he played 132 games for the
Boston Red Sox
, hitting .271 with 18 extra-base hits in 561 plate appearances. The Red Sox went 89-73, but the next season, Mario Guerrero was their shortstop and Aparicio was cut, which gives you some insight into how he played.
"Luis was at the end of the line, as much offense as defense," says Peter Gammons, who covered the Red Sox then for the Boston Globe. "The next spring Darrell Johnson was the manager and he released Aparicio and Orlando Cepeda the same day in spring training."
Jeter's ankle trouble limited him to just 17 games and 73 plate appearances last season. The fact that Jeter posted a .542 OPS is really irrelevant, because it was such a small sample size, and Jeter was never fully healed and able to do the sort of conditioning and preparation he usually does, after spending a lot of last offseason in a walking boot.
The fact is that nobody really knows, as of now, what Jeter could be next summer -- not the doctors who have worked with him, not Manager Joe Girardi, not Jeter. And the future Hall of Famer and the Yankees should go into this year with eyes wide open to all possibilities.
There should be regular conversations between Jeter and the staff about how he's playing, about what's working and what's not working, because the Yankees have too much at stake this year, after failing to make the playoffs last season and spending almost half a billion dollars to upgrade the roster, to simply commit the whole season to a player surrounded by so many question marks at such a key position.
The Yankees need to be open-minded.
To continue reading this article you must be an Insider
January, 1, 2014
1/01/14
9:51
AM ET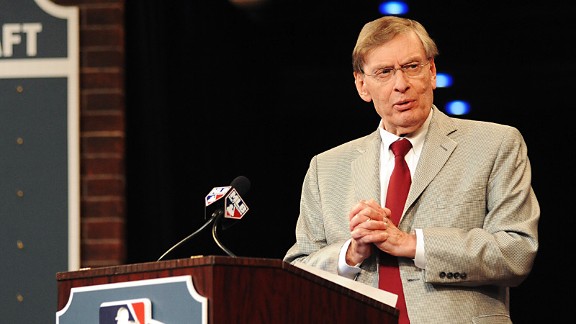 AP Photo/Tomasso DeRosaBud Selig says he will retire at the end of 2014, but some say he won't.
Tim Kurkjian had it right last spring when he said the hardest thing to predict in 2013 was who was going to finish fifth in the AL East. Many folks thought it would be the
Boston Red Sox
, and instead, they won the World Series with a group of invested players who reinvigorated Boston's fan base.
We can draw a lesson from that example, as we look ahead to 2014: You never know what you'll see on a given day. But you can predict the 10 most prominent story lines that promise to attract a lot of attention in the months ahead.
1. The identity of Bud Selig's successor
Selig has announced he will retire a year from now, so let the campaigning and the lobbying (and maybe some deal-making and backstabbing, in some quarters) begin in earnest.
I've heard three different theories about who will follow Selig from high-ranking club executives.
To continue reading this article you must be an Insider
October, 10, 2013
10/10/13
8:18
AM ET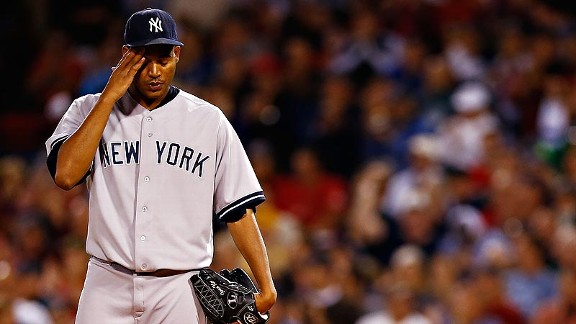 Jared Wickerham/Getty ImagesA year of frustration to the Yankees wasn't a disaster by the standards of most teams.
The Yankees' final salary offer to Joe Girardi was presented last Thursday, and now that we
know how
it turned out -- like a televised poker game in which we see the cards -- it's evident that the past week has been about negotiating, about trying to extract more from the Yankees. The Cubs never really had a shot unless Girardi made it all about the money and allowed himself to be offended by the Yankees' intransigence in recent days.
This is what the Cubs suspected all along, that it was extremely unlikely that the former catcher would return to Illinois. Girardi has a longstanding relationship with the Steinbrenners and with general manager Brian Cashman, and although Girardi is a Northwestern product who has history with the Cubs' organization, he doesn't really know the Ricketts family or president Theo Epstein or GM Jed Hoyer.
So Girardi remains with an organization that faces many questions this offseason, but in the eyes of many rival evaluators, the notion that the Yankees are in a steep and irretrievable decline is viewed as incredibly na´ve and overstated.
To continue reading this article you must be an Insider
August, 19, 2013
8/19/13
8:36
AM ET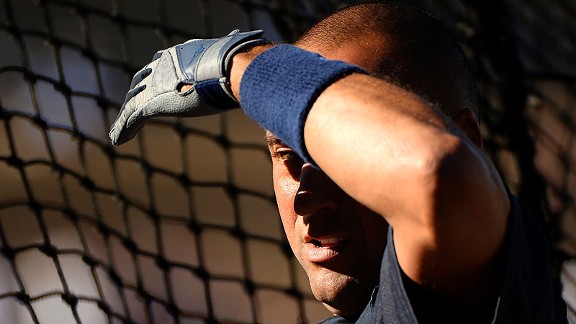 Harry How/Getty ImagesHe might seem like more of a symbol than a player, but Jeter's presence is valuable in New York.
BOSTON -- The last time Derek Jeter's contract expired, in the fall of 2010, the Yankees held the negotiating hammer.
Jeter had turned 36 just months before and was coming off a middling type of season relative to his career performance, with his on-base average dropping from .406 in 2009 to .340 in 2010. So when Jeter looked for a significant deal, the response from Yankees general manager Brian Cashman was, in essence:
Go ahead and try to find a better offer than what we're willing to pay you, because it doesn't exist.
Jeter wound up making a deal for far less than his side had aimed for, although nobody is suggesting the shortstop will starve based on his recent wages: $14.7 million in 2011, $16 million in 2012 and $17 million this year.
Now Jeter holds a player option for 2014 that would be for $9.5 million -- or he can take a $3 million buyout and blow up that option year. It might make sense for him to do this, because this time around, Jeter appears to hold significant leverage.
To continue reading this article you must be an Insider
June, 18, 2013
6/18/13
10:25
AM ET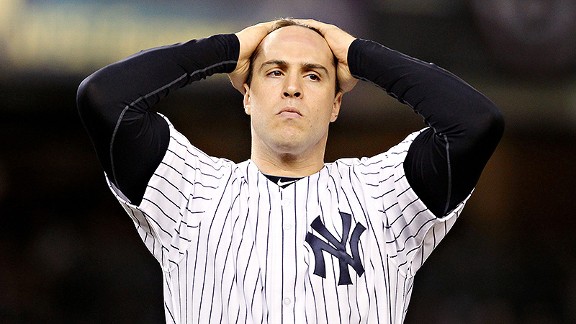 John Munson/USA TODAY SportsThere have been plenty of reasons for frustration in the Bronx this season.
Nobody will ever feel sorry for the
New York Yankees
because of their payroll, their bank account, and all of those championship flags flapping above their home ballpark. Think about this: The small handful of players who are unavailable to the Yankees because of injury today --
Mark Teixeira
,
Alex Rodriguez
,
Derek Jeter
,
Curtis Granderson
and
Kevin Youkilis
-- earn more than the entire payrolls of about a third of the teams in the majors.
But the challenges the Yankees face are tangible, may cause them to stand down before the trade deadline, and may eventually prevent them from making the playoffs for just the second time since 1994. The front office made frugal moves
late in spring training, and those players helped to buy time
, yet there is a lot of murkiness ahead for the decision-makers, created partly by the past investments in the stars.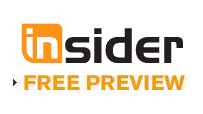 Granderson could get the pins removed from his fractured pinkie this week, and he is on course to come back in mid-to-late July. But the simple fact is that the Yankees have no idea --
absolutely none
-- what they'll get out of Teixeira, Jeter and Rodriguez in the second half of this season.
Teixeira received a cortisone shot Sunday and the Yankees are hopeful that this will help and he'll bounce back. But Teixeira's latest issue is all part of a larger problem with his wrist, and it remains possible that he'll need season-ending surgery.
Rodriguez will take live batting practice today, and in the Yankees' perfect world, he would come back for the last couple of months and be an above-average player at his position, which is what he was for much of last year. Jeter led the majors in hits last season, and maybe he'll return and play that well again.
But they don't know if any of that can happen, especially in light of the advanced age of all three of those players. If the Yankees didn't have so many dollars invested in that trio, they would be better positioned to aggressively pursue solutions in the trade market before the July 31 deadline.
Like owners of a mansion in a bad real estate market, the practical reality is that the Yankees will have to wait. They will be blocked from making aggressive moves at first, shortstop or third base, because they can't really acquire a player who quickly would become redundant if/when Teixeira, Jeter or Rodriguez returns.
It's more likely the Yankees will have to be patient until the last days and hours leading up to the deadline before making their best-guess assessment of how much Rodriguez, Jeter and Teixeira can contribute.
"They're going to be in a box," one rival evaluator said.
Kevin Youkilis has
been regressing
. The Yankees are a lot like the 2012 Red Sox,
writes Joel Sherman
.
Around the league
• The Padres climbed over the Giants in the NL West standings by beating them
in their own ballpark
, and the win was created by this
Will Venable
catch
.
•
Max Scherzer
is the first Tiger in more than 100 years to start a season 10-0,
as George Sipple writes
. He overcame ancient history,
as
Torii Hunter
said.
From ESPN Stats and Info: Scherzer is the first starting pitcher to open 10-0 (all wins coming in starts) since
Roger Clemens
began the 1997 season 11-0.
How Scherzer beat the Orioles:
A) Scherzer brought his best fastball when he needed it, throwing 10 at 96 mph or higher. He had averaged fewer than four such fastballs per start entering Monday.
B) Three of Scherzer's four fastball strikeouts came on pitches of more than 96 mph. He threw five fastballs at 96-plus mph to
Chris Davis
with the bases loaded and two out in the fifth inning, eventually striking him out swinging on a 97 mph fastball.
C) Scherzer kept the ball away, throwing a season-high 66 percent of his pitches in the outer third of the strike zone or further outside. Seven of Scherzer's 10 strikeouts came on outside pitches.
D) All six of Scherzer's strikeouts with his off-speed pitches came the pitch directly after a fastball.
E) Scherzer held the Orioles to 0-for-16 with two strikes (although they were 7-for-9 before two strikes). Scherzer's .091 opponent batting average with two strikes is the best in the league.
Scherzer has struck out at least six in all 14 of his starts; only
Pedro Martinez
had longer streaks to begin a season, doing it in 15 straight games in 1999 and 29 straight in 2000.
• The
sewage overflow at Oakland Coliseum that flooded the clubhouses
and forced players to use the Raiders' dressing room Sunday has been national news. But Athletics general manager Billy Beane says the smell of sewage is something the club's employees cope with regularly, because of the nearly half-century-old infrastructure of the ballpark. "We have to live with it every day," he said.
The commissioner's committee to study the Athletics' desire for a new ballpark was formed just after the inauguration of President Barack Obama -- his first term, more than four years ago.
This ballpark situation stinks,
writes Mark Purdy
.
• On Monday's podcast, Giants pitching coach Dave Righetti was really good in talking about the
mix of tough love and empathy he employs in his job
, and
Freddie Freeman
discussed how he refined his approach at the plate, which worked for him Monday night,
when he clubbed a walk-off homer
.
•
Giancarlo Stanton
continues to just wreck the baseball,
as Juan Rodriguez writes
, and Stanton
ended the streak
that
Patrick Corbin
had built.
Stanton hasn't wasted any time
since coming off the disabled list
. His second home run Monday was the 100th of his career in his 400th career game. He's the ninth player to hit at least 100 home runs by his 400th career game.
Moves, deals and decisions
1. Jim Leyland says he's going to go
with a mix-and-match closer plan
.
2.
Tyler Lyons
will get
at least one more start
.
3.
Alex Wood
is getting the ball for the Braves today, in his first major league start,
writes Carroll Rogers
.
4.
Bo Porter
is
putting his faith
in
Trevor Crowe
.
Justin Maxwell
is
coming back.
5. You could really argue both sides of the
Jurickson Profar
debate,
says Nolan Ryan
.
6.
Ian Kennedy
dropped the
appeal of his suspension
, which means that he can participate in the Diamondbacks' next series against the Dodgers, in early July.
7. Bruce Bochy admitted that
he botched a double-switch
.
8. The Reds are going to use
Tony Cingrani
out
of the bullpen
.
9. Ruben Amaro says he doesn't do five-year plans,
as
David Murphy
writes.
10.
Jordy Mercer
is going to
be getting more playing time
.
11. The Pirates are expected to sign their No. 1 pick today,
writes Travis Sawchik
.
12.
Lucas Duda
is getting a
shot at first base
.
Dings and dents
1.
Anibal Sanchez
and
Alex Avila
landed
on the disabled list.
2.
Jose Reyes
and
Brandon Morrow
have started their
injury rehabilitation assignments
.
3.
Asdrubal Cabrera
hopes
to be back soon
.
4.
Jake Peavy
is having
difficulty breathing
.
Monday's games
1. The Royals are
back at .500.
2. The Rangers busted their slump with one of their biggest moments of the season,
as Evan Grant writes
.
3. Wrote here the other day how impressed the Giants were with
Josh Johnson
, and the Rockies got a similar view of Johnson on Monday -- at
the wrong end of a lot of zeroes
. The Jays won with small ball,
writes Ken Fidlin
.
From ESPN Stats and Info, how Johnson dominated the Rockies:
A) Johnson had a season-high five strikeouts with his fastball, all on pitches up in the zone or above. The Rockies missed on nine of 14 swings against Johnson's high fastball.
B) All five of Johnson's strikeouts with his off-speed pitches came on pitches down in the zone or below; all five pitches were low and to Johnson's glove side.
C) He went to his slider a season-high 34 percent of the time, getting eight outs and four strikeouts with the pitch.
D) All 10 of Johnson's strikeouts were swinging.
4. Oakland blew a lead,
and gave ground
.
5. The Angels had a really
good day at the plate
.
6.
Mike Leake
was
The Man for the Reds
.
7.
Domonic Brown
and the
Phillies got to frolic
.
AL East
•
Wil Myers
is thrilled to
get the big-league call-up
. Many top prospects will have minimal time in the big leagues, some skipping Triple-A altogether, but as Myers joins the Rays, he will have had more than 1,296 plate appearances in Double- and Triple-A.
• The upcoming road trip will
test the Rays' pitching depth
.
•
Alfredo Aceves
has been up to the task,
as Michael Silverman writes
.
•
Daniel Nava
's return was keyed by defense,
writes Peter Abraham
.
• Chris Davis now leads the AL with 24 homers (five more than
Miguel Cabrera
), and is second to Miggy in batting (.337 to .358) and RBIs (61 to 71). We could have quite a Triple Crown race.
AL Central
• The Royals climbed
into second place
on a luckless night for
Carlos Carrasco
.
• The White Sox played some '80s tunes after breaking a losing streak,
as Mark Gonzales writes.
• The Twins are struggling in their own division,
as Brian Murphy writes
.
AL West
• The Angels' defense has
been terrible this season
.
• DJ Peterson has begun a new path, in
the Seattle farm system
.
NL East
• A struggling Marlins
rookie got a day off
.
•
Mike Zunino
is enrolled in Baseball U,
writes Ryan Divish
.
• Washington
continues to drift
. But there is this:
Bryce Harper
is
making progress
.
•
Denard Span
's swing is a problem,
writes Adam Kilgore
.
• For the Mets, a
new face has arrived
. This could be the start of something big,
writes John Harper
.
NL Central
• Here's yet another gem taken late in the draft developing in
the St. Louis farm system
.
•
Shelby Miller
took
care of business
.
• The Cubs' frustration
continues to build.
• Dale Sveum isn't worried
about the perception of fans
.
NL West
•
Carlos Gonzalez
is good enough to carry the Rockies in
Troy Tulowitzki
's absence,
writes Troy Renck.
• The son of a former Giant
haunted the Giants
.
• For a couple of days, Don Mattingly will
be king again
.
Good works
The Rays'
Sam Fuld
has had Type 1 diabetes since he was 10. The past two years, he has partnered with the University of South Florida Diabetes Center to host a two-day clinic in February for kids with juvenile diabetes. Sam runs the camp and recruits the instructors, all of whom are Type 1 diabetics. Also for the past two years, he has been the keynote speaker at Juvenile Diabetes Day at All Children's Hospital. In April, he also spoke to 100 nursing students from the USF nursing program.
Other stuff
• The Angels thought
about drafting Tim Tebow
.
• The phone-book incident is part of Steve Sparks' legacy,
writes Tom Haudricourt
.
• The Dodgers' Stan Kasten is shaped by his father's lessons,
writes Bill Plaschke
.
And today will be better than yesterday.
September, 5, 2011
9/05/11
7:45
AM ET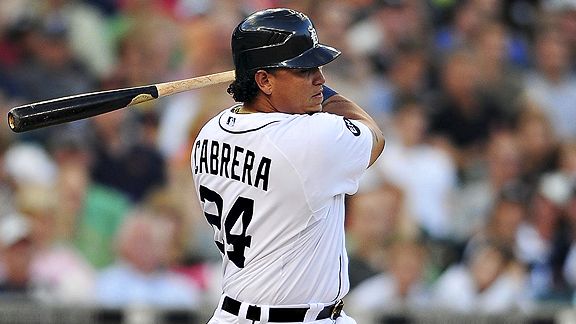 Andrew Weber/US PresswireMiguel Cabrera has matured into one of baseball's fiercest hitters. And he's only 28.
DETROIT -- Ozzie Guillen can remember the first time he saw
Miguel Cabrera
, as a skinny teenager, already so good at a young age that he was asked to play in a celebrity softball game in his native Venezuela. Cabrera was a shortstop in a country with a tradition of great shortstops, and so as Guillen remembers it, he let Cabrera play shortstop, Guillen played center field and
Omar Vizquel
played left.
It wasn't long after that Cabrera signed with the
Florida Marlins
, the team for which Guillen worked, and there was some disagreement in a staff meeting about the future of another shortstop,
Alex Gonzalez
. Some lobbied for the idea of pushing aside Gonzalez and installing Cabrera, and Guillen was astonished by what he heard.
"Cabrera's not going to be a shortstop," he insisted, having seen just how tall his fellow Venezuelan was. And after others in the room saw Cabrera, they understood what Guillen was talking about: Cabrera was going to turn into a very big man.
Cabrera was summoned to the big leagues in 2003, and Guillen was asked if he thought Cabrera could handle an immediate conversion to the outfield, and Guillen indicated yes, Cabrera would be comfortable with whatever was asked of him.
This is how a career with a Hall of Fame trajectory started: Cabrera playing in the World Series at age 20, mashing an opposite field home run off
Roger Clemens
after he had been knocked down, frolicking with the other Marlins after
Josh Beckett
finished off the Yankees in Yankee Stadium. Before last night's game, Cabrera walked across the first base foul line to
Juan Pierre
, and the two old friends greeted each other with a long-ago-choreographed handshake, a series of hand slaps and elbow jabs -- a legacy leftover from the 2003 Florida Marlins, like a Skull and Bones password.
Cabrera is 28 years old now, and a lot bigger than he was when Guillen first saw him. His baseball journey might be half over now, and he's had some detours along the way. But there has been one truth about Cabrera that has never been shaken: The man can hit like few before him. Saturday, Guillen marveled at how Cabrera faced White Sox closer
Sergio Santos
and anticipated a breaking ball -- while knowing that if he needed to he could take a fastball to the opposite field. When you look at all the great hitters in recent history, Guillen said, they have had the ability to take the ball the other way or through the middle of the field, and it's that ability that allows Cabrera to anticipate pitches the way he does.
Cabrera has been elevating the ball better of late, Jim Leyland noted before Sunday's game, and in the middle of the Tigers' wipeout of the White Sox -- the coup de grace for Chicago -- Cabrera drove a ball to the middle of the field -- straight up, and straight out for his 26th homer of the season, the 273rd homer of his career. He has 1,564 career hits and 971 RBIs and he's hitting .329 -- the sixth year in his career in which he's hit better than .300.
"He's got to take care of himself," said Guillen, "but he's a
great
hitter."
Nobody should go to sleep on the Tigers in the postseason, because this is a team locked in at the plate: Detroit went 24-for-48 Sunday night, with everyone from Cabrera to
Victor Martinez
to
Alex Avila
driving the ball the other way.
From ESPN Stats & Information: Thirteen of the Tigers' 24 hits came on outside pitches. The 13 hits on outside pitches match the most by any team in a game this season. The last team to do it was the White Sox, who did it in a 14-inning win over the Indians Aug. 16. The Tigers were 13-for-22 in at-bats ending in outside pitches, including
Andy Dirks
' home run. For the season, the Tigers are hitting .256 in at-bats ending in outside pitches, fourth highest in baseball (behind the Red Sox, Yankees and Phillies).
Max Scherzer
threw seven shutout innings, the 18th time in his 29 starts he has allowed two earned runs or less. Also from ESPN Stats & Info, how he won:
A) Scherzer's fastball averaged 94.5 mph Sunday, his highest average velocity on his fastball since June 20, 2010.
B) Perhaps because of the Tigers' large lead, Scherzer's threw a first-pitch strike to 20 of 26 hitters (76.9 percent), his third-highest percentage of the season. With an 8-0 lead after the fourth inning, Scherzer threw first-pitch strikes to 11 of the 13 hitters he faced in the fifth inning and later.
C) Given the large lead, Scherzer came after the White Sox hitters in the strike zone. In the first three innings, 43.5 percent of Scherzer's pitches were in the strike zone, according to the Pitchf/x; in his final four innings, 62.7 percent of his pitches were in the strike zone.
D) Scherzer threw 17 sliders with two strikes, five more than in any of his starts in the last three seasons. He got five outs with his slider with two strikes, matching his most in the last three seasons.
The Tigers'
finished off the White Sox
, writes Michael Rosenberg. It was a drubbing, as
Lynn Henning writes
.
Brennan Boesch
will be
lost for the season
, because of thumb surgery.
---
•
Chipper Jones
says the Braves can take the Phillies in the playoffs, as
Jeff Schultz writes
.
From the story:
"We're what -- 10 games back in the loss column?" [Jones] said before the Philly lost at Florida (which actually left the team only nine losses apart). "I think it's safe to say the likelihood of them losing 10 games between now and then is slim. So we've resigned ourselves to the fact that we just want to go in and win the series. We want to play well against them. We want to sweep them. The more pressure we put on them, the better."
Then this: "The only team that can really put any pressure on them and beat them somewhat is us. And I hope we get them head-to-head in the postseason. If we get them head-to-head, we like our chances. We've beaten their big three [starting pitchers
Roy Halladay
,
Cliff Lee
and
Cole Hamels
]. I'm not sure if any other team in baseball has beaten their big three. They're a great ballclub, don't get me wrong. But we're not scared of them. It's going to be a knock down, drag out [fight]."
• I'd love to see a copy of
the report
that Joe West files about how he used instant replay in Sunday's game. If he maintains what he said Sunday -- that he used replay at the request of Phillies Manager Charlie Manuel -- he will directly counter what Manuel said. If Manuel didn't make the request, West used replay improperly.
Moves, deals and decisions
1.
The Cardinals would like to keep
Rafael Furcal
.
2. The
Yankees will keep six starters
, for now, writes Roger Rubin.
3. The Giants need to have a
discussion about
Aubrey Huff
, writes Tim Kawakami.
Sunday's games
1. A)
CC Sabathia
and
Derek Jeter
rolled
.
B) Again from ESPN Stats & Information, how Sabathia won: Sabathia threw eight more sliders Sunday than he had in any start over the last three seasons. Forty-seven of his 111 pitches (42.3 percent) were sliders, also his highest percentage in the last three years. Blue Jays hitters were 1-for-14 with seven strikeouts in at-bats ending with a Sabathia slider.
By consequence of throwing his slider so much, Sabathia threw his fastball less than 50 percent of the time for only the second start this season. Even still, Blue Jays hitters managed five hits against the pitch. It's the seventh straight start Sabathia has allowed at least five hits against his fastball; in his first 23 starts, he allowed five or more hits against his fastball seven times.
C) Right-handed hitters hit .381 against Sabathia in August; Sunday, Sabathia held right-handers to a .222 average (4-for-18), including 0-for-11 in at-bats ending in off-speed pitches. Sunday was Sabathia's first start since the beginning of August in which over half of his pitches to right-handers were off-speed.
To continue reading this article you must be an Insider