November, 6, 2014
11/06/14
9:04
AM ET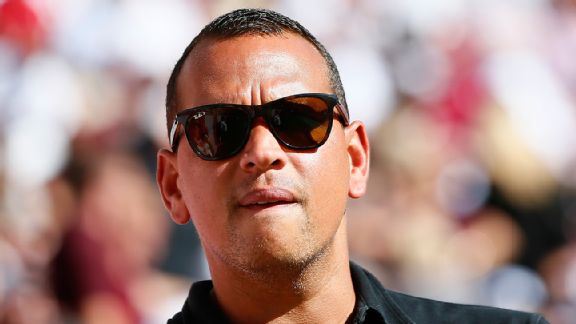 Kevin C. Cox/Getty ImagesYankees veteran Alex Rodriguez continues to make news off the field.
The
Miami Herald story
on
Alex Rodriguez
confirmed what many probably already assumed: that his ardent and angry defense of 2013, his words and his legal strategy, was spectacular deceit.
And by spectacular, I mean sheer enormity, not quality. He always seemed as transparent as a 3-year-old denying an illicit cookie raid with a face smeared in chocolate.
Rodriguez has the tens of millions of dollars needed in an attempt to make a mockery of Major League Baseball's drug-testing system, and he tried, without any regard to the collateral damage.
Because we all really want to forget the ridiculous circus of his Biogenesis defense, highlighted by the chanting and sign-holding A-Rod commission in front of the offices of Major League Baseball, we won't have a full recounting here of the months of untruths.
But it is worth touching on a couple of the most brazen aspects of his conduct to define the lengths of his duplicity, which, with the benefit of hindsight, looks like one giant web of deceit.
1.
Michael Weiner, the leader of the players' association, was dying throughout 2013, and after the Biogenesis scandal broke, he represented the implicated players as they faced the evidence and the penalties. One by one, from
Ryan Braun
to
Nelson Cruz
, the defendants agreed to what amounted to plea bargains. Everybody, that is, except Alex Rodriguez, who continued to fight the charges all the way through the absurd and protracted arbitration hearing that was highlighted by his walk-out.
February, 8, 2014
2/08/14
10:14
AM ET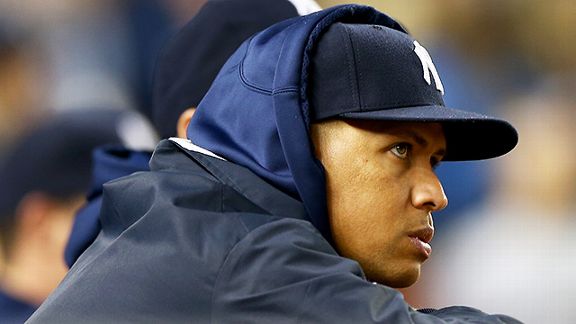 Elsa/Getty ImagesAlex Rodriguez dropped his lawsuits against MLB and the players' union this week.
Until
Alex Rodriguez
was willing to testify under oath, there was no reason to take any of his costly legal maneuverings seriously.
But along the way, before his
abrupt capitulation Friday
, we needed an abacus to keep track of the attempted diversions, from the gold-plated lawsuits to the beautifully scripted I'm-Not-Going-To-Take-It-Anymore exit from the arbitration hearing to the declaration of innocence on WFAN. This was like the wizard of Oz imploring you to ignore the man behind the curtain.
In the end, none of the machinations changed the essential truth: Rodriguez broke the rules and used performance-enhancing drugs, then tried to get away with it.
A dozen other players were caught in the same Biogenesis net, including
Ryan Braun
and
Nelson Cruz
, and, when presented with the evidence, they essentially threw up their hands and acknowledged:
I surrender, you got me.
Not Rodriguez, who bypassed two windows of opportunity in which he could take responsibility and accept his punishment like the other players. If he had done so, his relationships with the Yankees and others would've been damaged but workable.
Instead, he started flame-throwing blame at just about everybody around him. This included the Yankees, commissioner Bud Selig and the arbitration system negotiated by his union, plus, in his last act of desperation, at the union itself. His lawsuit against the union specifically named Michael Weiner, the beloved former head of the union who passed away from cancer at the end of last year -- someone who spent far too many hours in the last year of his life working to defend Rodriguez, who had cheated and lied over and over.
What a complete waste, of time, of money, of good will, of grace.
To continue reading this article you must be an Insider
August, 23, 2013
8/23/13
7:37
AM ET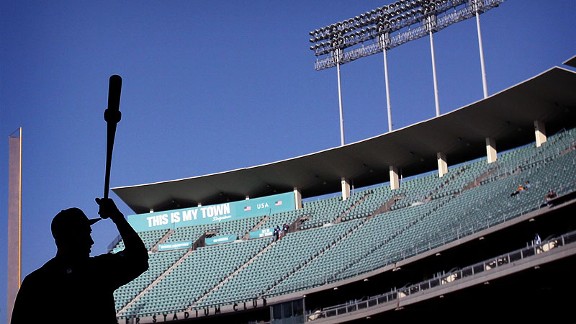 Jeff Gross/Getty ImagesAgainst the backdrop of his statement, there's still much we can't see about Ryan Braun.
About 10 minutes before the start of a "Sunday Night Baseball" game in Baltimore on June 30,
Chris Davis
finished his pregame routine and stopped alongside the photo well, where I was sitting. Davis had something on his mind.
Earlier in the day, he said, he answered a question posed to him on Twitter: Are you on PEDs?
He had responded no, and he talked about the responses to his response. A lot of folks didn't believe him.
To continue reading this article you must be an Insider
August, 6, 2013
8/06/13
9:13
AM ET
The A-Rod-palooza will go on for many more weeks, given the daily promise that Alex Rodriguez will say something that will make us shake our heads -- such as when he all but painted himself as a Founding Father fighting on behalf of the Constitution during his news conference Monday. Rodriguez will continue to be the big story, until he goes away.
But the greatest impact for any of the suspensions handed down was on the
Texas Rangers
, who lost
Nelson Cruz
, a slugger responsible for 20 percent of their home runs in the first four months and four days of the regular season. They asked around before the trade deadline and couldn't find help, and in their desperation they convinced
Lance Berkman
to continue to try to play through injuries that forced him to contemplate retirement.
There could be one really interesting solution for the Rangers as they look to solve their power problem:
Adam Dunn
of the White Sox.
To continue reading this article you must be an Insider
July, 23, 2013
7/23/13
6:43
AM ET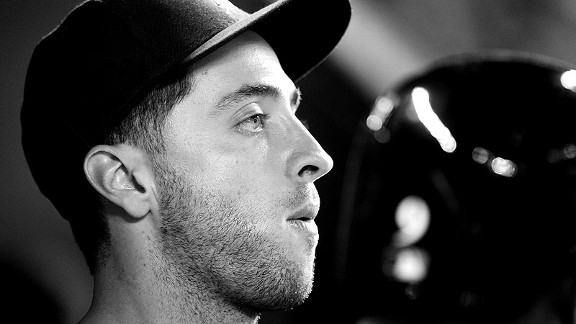 Marc Serota/Getty ImagesRyan Braun will sit out the rest of the season, but the hard feelings won't end there.
There was a moment recently when the shift in the attitude of Major League Baseball players toward performance-enhancing drug cheaters blossomed fully, when the last stages of evolution came into view.
The players have changed on this issue from the time the first gossip of steroids use in baseball began in the 1980s, moving from ignorance to ambivalence to acceptance to frustration to resentment to the current DEFCON 1 anger.
A pitcher drilled a hitter in a game this season, and when the inning was over and he returned to the dugout, the pitcher explained to his teammates that he had plunked the guy because he's a juicer -- a cheater, a PED user. The teammates who heard him understood.
To continue reading this article you must be an Insider
July, 22, 2013
7/22/13
7:12
PM ET
Before Lance Armstrong finally admitted to Oprah that he used performance-enhancing drugs, he called some of the people he had attacked directly or hurt through many years of lying to offer some form of apology.
Ryan Braun
needs to do the same thing, if he hasn't already started. Because he is the Lance Armstrong of baseball.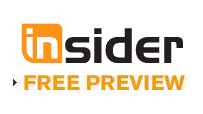 His first call must go to Dino Laurenzi Jr., the collector whose character and work he called into question when he made his now infamous statement in February of 2012, after he won his appeal.
He needs to offer apologies to his teammates. As Braun made that statement, he was accompanied by teammates, whom he almost certainly deceived.
He needs to apologize to the
Arizona Diamondbacks
franchise. Braun tested positive for PEDs in the fall of 2011, in the midst of the playoffs, and against Arizona that fall, he batted .500, with nine hits in 18 at-bats, as the Brewers edged the Diamondbacks, three games to two. Braun's performance, aided by performance-enhancing drugs, may have directly cost the Diamondbacks' players money and a chance to advance to the World Series.
The players' union has gone through a tremendous evolution in its attitude toward those who violate the terms of the drug-testing system, and in the aftermath of Braun's test, there were members of the Arizona organization who were enraged. The players voted over and over to implement and then repeatedly strengthen the drug-testing program, to ensure the level playing field, because they didn't want some players to have an advantage over other players in trying to win jobs and earn money.
Braun cheated all of them, and in the fall of 2011, nobody was affected more directly than the Diamondbacks.
He owes an apology to the Milwaukee Brewers' organization. They gave him a big contract, and then signed him to a massive extension, worth about $150 million. They are a small-market franchise and they signed him to be their
Cal Ripken
, their leader, the centerpiece of their organization -- and now he is no longer that, and can no longer be that, because his professional reputation and marketability are destroyed. He is not only a cheater, he is a cheater who lied about it, then attacked to protect the lie. This is a crushing blow for the Brewers' franchise.
He needs to apologize to the fans, all of those who supported him because they believed his lies. He misled them, and they bought his jerseys and went to his restaurant and bought tickets to see him play, because he is theirs.
A lot of those apologies need to take place in private, but a lot needs to take place in public, and with more teeth than the words released by Major League Baseball in a statement -- which was shocking in itself, in how the No. 2 person in the sport, Rob Manfred, was quoted as complimenting Braun as it suspended him:
"We commend Ryan Braun for taking responsibility for his past actions. We all agree that it is in the best interests of the game to resolve this matter. When Ryan returns, we look forward to him making positive contributions to Major League Baseball, both on and off the field."
Are you kidding? In light of all of the money spent by MLB in dealing with Braun's first appeal, in how much damage has been done to the sport, in how much of a pall Braun's situation has cast over other players -- Braun is commended?
No. The only person who should be talking now is Braun, who should be apologizing to all those he hurt, while embracing the full range of embarrassment with all necessary humility and honesty.
He earned it.
July, 16, 2013
7/16/13
9:43
AM ET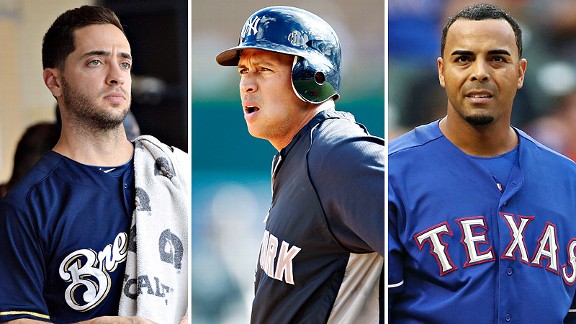 USA TODAY SportsRyan Braun, Alex Rodriguez and Nelson Cruz all could face lengthy suspensions for PED use.
Bud Selig didn't have to commission the Mitchell report, and there's a strong argument that he made a mistake by needlessly picking a scab that didn't have a chance of healing when he did. George Mitchell was never going to get all of the answers, or all of the names, and he instead generated a woefully incomplete document while tossing 86 players to the mob, completely out of context. And he did this while almost certainly knowing that he had barely scratched the surface.
But the Biogenesis fight is different.
Major League Baseball did not pick this fight. That was created by those who worked to beat the system, and once the rumors of a pod of PED use in Miami began to circulate -- as
written here early last November
-- the investigators for the sport essentially were left with two choices:
To continue reading this article you must be an Insider
July, 5, 2013
7/05/13
9:38
AM ET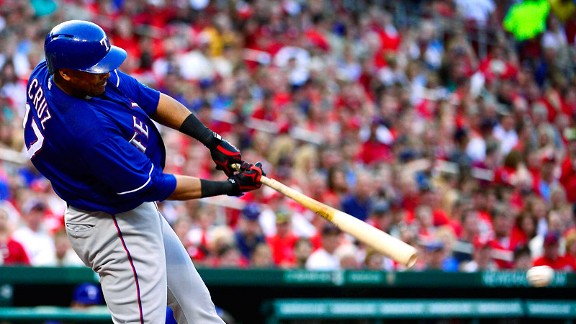 Scott Rovak/USA TODAY SportsNelson Cruz may be limited in free agency by a delayed Biogenesis decision.
Much has been made of the possibility that Major League Baseball could announce suspensions for players tied to the Biogenesis case, and how it could greatly affect pennant races. But as the calendar drags on, the chances that the whole issue will spill over into the offseason grows.
Because regardless of when MLB announces the discipline it wants to impose on players, appeals will be heard. And the appeals will take a long time to play out, especially if the Major League Baseball Players Association is suddenly faced with the task of preparing many appeals, all at once.
For some individual players, such as
Ryan Braun
and
Alex Rodriguez
, the timing of fighting a suspension won't necessarily affect their personal contract situations. Braun still has at least seven years to go on his deal with the Brewers, and Rodriguez is currently in year six of the 10-year, $275 million contract he signed with the Yankees following last season.
But for Rangers right fielder
Nelson Cruz
, the delay in any decision about him could wreck his free agency.
To continue reading this article you must be an Insider
June, 5, 2013
6/05/13
1:17
PM ET
Melky Cabrera
was suspended for the use of performance-enhancing drugs in 2012 and lost about a third of his salary, or about $1.8 million of the $6 million that he made. Then, when he went into free agency, he signed a two-year, $16 million deal with the
Toronto Blue Jays
.
According to "
Outside The Lines
," Cabrera now faces a 100-game suspension, meaning that he could lose about $4.4 million in salary. So in the end, Melky Cabrera could be busted twice in two years -- and still walk away with $15.8 million for his work in 2012, 2013 and 2014.
Does crime pay in Major League Baseball?
Heck yeah, it does.
To continue reading this article you must be an Insider