Bob Costas, the HOF and 'authenticity'
January, 10, 2014
1/10/14
9:28
AM ET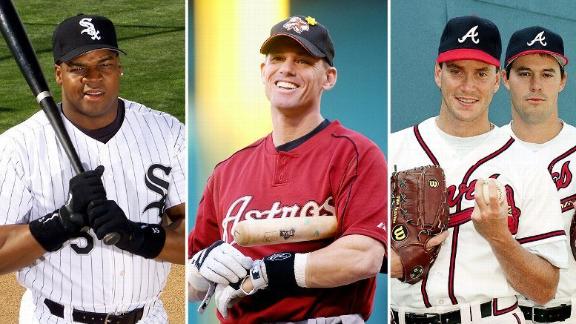 I've thought more about an argument that Bob Costas presented the other day about the steroid era Hall of Fame candidates. The key word of his thesis -- embraced by others employed by MLB Network and Major League Baseball -- was "authentic." What he outlined, in so many words, is a search for "authenticity."
The argument could be made, he said, that
Barry Bonds
and
Roger Clemens
were already Hall of Famers before they started using performance-enhancing drugs -- which, he seemed to be suggesting, made them more authentic than others. Some achievements and some players, he seemed to suggest, were authentic, while others lacked authenticity.
It's an interesting ideal for which to aim, and the beauty of it is you really can move the line anywhere you want.