March, 7, 2015
Mar 7
9:13
AM ET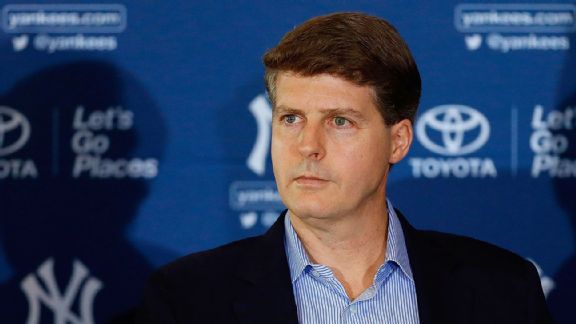 Jim McIsaac/Getty ImagesHal Steinbrenner is ultimately responsible for the decision on what New York will do with Rodriguez.
There were some great exhibition performances Friday,
starting with
Matt Harvey
, who probably changed the way some Mets fans feel about 2015. When you see an outing like this -- when you see stuff like this -- the possibilities just seem very different, the team's context changing.
The Dodgers'
Julio Urias showed why
former GM Ned Colletti refused all overtures for him,
Jon Lester
dazzled
, and
Russell Martin
and knuckleballer
R.A. Dickey
worked
well together
.
But in Yankees camp,
Alex Rodriguez
, playing in his second game, went
hitless in three plate appearances
Friday night, striking out in his final at-bat when a pitcher blew the ball past him. Rodriguez has about 3½ more weeks of games before the Yankees' evaluators will meet to discuss the composition of the team on Opening Day, and in that room, hitting coach Jeff Pentland, manager Joe Girardi and longtime Yankees official Gene Michael will offer evaluations of Rodriguez's swing and what role they might envision him filling during the 2015 season.
The enmity some folks in the Yankees' organization have for Rodriguez will never go away entirely, because long before his apologies, he deceived them, he accused them and he sued them. But in that meeting, the discussions about his swing will be emotion-free, because the best possible outcome for the Yankees, short of Rodriguez being physically unable to perform and a lasting candidate for the disabled list, is if he can still hit at least a little and the team can recoup at least a little value on the $61 million they still owe him