Buster Olney:

MLB Hall of Fame
February, 13, 2015
Feb 13
8:41
AM ET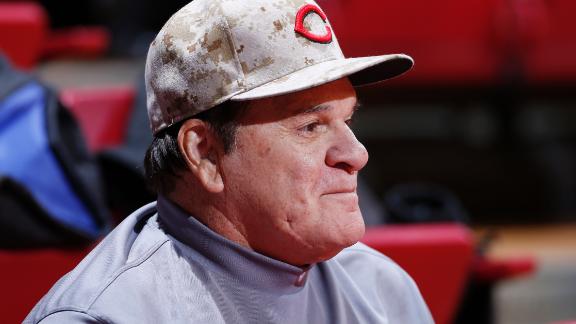 More than 25 years have passed
since Bart Giamatti announced
that Pete Rose had accepted lifetime banishment from baseball.
That's long enough.
No real purpose is served by keeping him locked away from the sport anymore. The time has come for Major League Baseball to find some middle ground with Rose -- to let him back in, in some way, to create a loophole within the rules they control.
This year is the perfect time for Rose to be paroled by baseball. The All-Star Game is in Cincinnati this summer, and Rose should be on hand, perhaps even to throw out the first pitch, or more appropriately, catch it, as host to the baseball gala in his hometown. Rob Manfred has just taken over as commissioner from Bud Selig, who carried the responsibility of keeping Rose outside the gates in spite of a groundswell of fan support for his reinstatement. Selig knew what Giamatti went through in that horrible summer of 1989, during the stressful and devastating investigation of Rose, and because Giamatti died eight days after that announcement, no one could blame either of the two men who succeeded him, Fay Vincent and Selig, for harboring a personal distrust of Rose and a personal distaste for him. Rose committed baseball's capital offense, betting on games, and then lied about his actions for years.
For his crime within the sport, Rose was given what could be regarded as the most significant penalty allowed for someone whose whole life has been built around baseball.
But with Manfred now in power, he should consider Rose's situation again. Keeping him out no longer serves a practical purpose, and if Manfred lets him back in, Rose can help the Reds, at the very least.
This doesn't necessarily mean that Manfred has to give Rose the benefit of full reinstatement -- nor should he, because of the precedent it would set. If Manfred welcomes Rose back into the sport with no strings attached, then he would have to consider posthumously reinstating Joe Jackson, Ed Cicotte and others who were banished from the sport. Manfred should not mitigate in any way the power of the penalty rendered upon those who bet on games. No player or team staff member who would actually consider betting on baseball should ever believe that it's possible to be welcomed back.
But Manfred can construct a way that allows Rose to return to the sport in a constructive manner. (The issue of whether Rose would be eligible for Hall of Fame selection can be left to the discretion of the Hall -- it's not Manfred's place to decide that -- but given the outspoken views of current Hall of Famers about Rose's actions before and after he was suspended, it's very unlikely that any veterans' committee would vote for Rose while he's alive.)
Rose will be 74 years old this April. Even if baseball permits him to return for some kind of role, he would never manage again, he would never be a general manager. If Manfred wants to ensure that Rose could never influence any game, he could stipulate that Rose is not allowed to work in baseball operations in any capacity -- not as a spring coach, or a special baseball adviser. Manfred should permit a permanent relationship between Rose and the Reds. Rose should be allowed to make appearances on behalf of the team, speak to fans and contribute to broadcasts. Whether the Reds choose to retire his number should be a decision left to Cincinnati ownership.
[+] Enlarge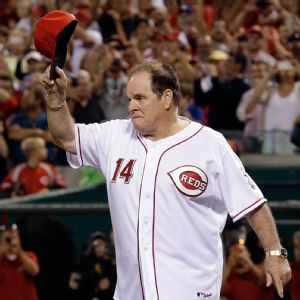 AP Photo/Al BehrmanThe lifetime ban for Pete Rose has, at this point, effectively served its purpose.
But keeping him outside the gates entirely is pointless now. Rose is already marginalized, destined to have some form of the phrase "lifetime ban" among the first words of his obituary. He was investigated, he agreed to the plea bargain, and eventually, he confessed. He has been suitably shamed, kept away from the game for many years.
That's enough.
Rose has a habit of saying stuff that makes folks in baseball cringe, and if he went to work for the Reds in some capacity, it's possible he would make some gaffes. But if he did again, would it really matter? If he criticized Selig on the Reds' airwaves, for example, would this change the perception of any baseball fan -- whether they like Rose or not -- about his past actions? Rose has reached an age where words are more easily forgiven, like those uttered by an uncle or a grandfather at a holiday dinner table. Pete Rose is who he is.
He is the all-time hit king, who had more plate appearances than anyone in history, with almost 2,000 plate appearances more
than the guy in second place
. He is someone who played with a passion that burned in him, and was part of one of baseball's last dynasties. He is a former manager of the Reds who broke Ty Cobb's record. He is the most prominent figure in baseball history guilty of violating what is regarded as the sport's most important rule. He is someone who deceived the sport's leaders, and was kicked out for decades. He is beloved by Reds fans.
None of that will be changed by giving Pete Rose a role in the sport now, by letting him back into baseball and allowing an aged man a last opportunity to connect with fans who loved him, and to make a final peace
January, 7, 2015
Jan 7
9:01
AM ET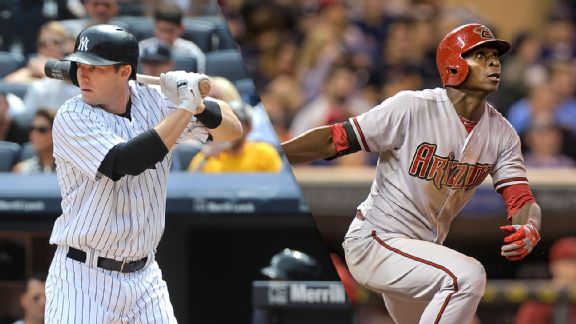 Getty ImagesIt appears the Yankees are loading up on lefties, including Stephen Drew (left) and Didi Gregorius.
The price on
Stephen Drew
dropped far enough that the
Yankees made a move
-- the two sides are close to finalizing a one-year deal -- to at least share some of the at-bats at second base, platooning with either Rob Refsnyder or
Jose Pirela
, and serve as a safety net if young shortstop
Didi Gregorius
struggles as the first to follow
Derek Jeter
.
In an era when specialization is the rule rather than the exception, with defensive shifts that are altered pitch to pitch and eight-man bullpens, the Yankees will have the ability to stack up nine hitters who can bat left-handed.
C
Brian McCann
(bats left-handed)
1B
Mark Teixeira
(switch hitter)
2B Stephen Drew (left)
SS Didi Gregorius (left)
3B
Chase Headley
(switch)
LF
Brett Gardner
(left)
CF
Jacoby Ellsbury
(left)
RF
Carlos Beltran
(switch)
DH
Garrett Jones
(left)
That the Yankees value left-handed hitting is hardly a revelation. With the exception of a few years in the middle of George Steinbrenner's time as owner, the Yankees have always placed a premium on left-handed hitting, driven initially by the success of Babe Ruth and the construction of their home ballpark.
But the ability to stack up left-handed hitters might be especially relevant in 2015 in the AL East, which generally lacks left-handed pitching and, more to the point, elite left-handed pitching, such as
David Price
and
Jon Lester
, who were traded out of the division last season.
To continue reading this article you must be an Insider
December, 4, 2014
12/04/14
10:23
AM ET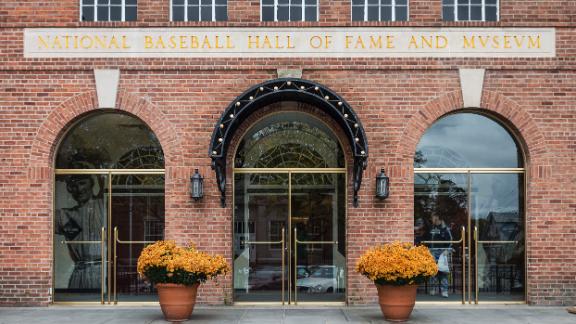 Mike Mussina
spent each of his 18 seasons in the most treacherous waters pitchers have ever faced, among the whitecaps of what will always be remembered as an era of rampant steroid use -- and in the offense-rich American League East, no less. He was a fly ball pitcher who called two homer-happy ballparks -- Camden Yards and Yankee Stadium -- his home during his career.
It's as if he navigated his way daily through one of those monstrous marble-hard golf courses in Scotland covered with bunkers that have names (such as St. Andrews' Road Hole Bunker), as compared to the Executive Par-3s of 2014. In 2000, Mussina's last season with the Orioles, 47 hitters mashed 30 or more homers; in 2014, only 11 batters reached 30 homers.
Mussina finished his career with a 3.68 ERA and is
19th all time in strikeouts
. He also is
24th in WAR among pitchers
, and most of the guys ahead of him on the list are in the Hall of Fame.
But his chances for induction will improve slightly this year because I'm abstaining from the voting for the first time, and won't submit a ballot. The same is true for
Curt Schilling
, and Tim Raines, and at least two others who I think should be inducted into the Hall of Fame.
To repeat: I think Mussina, Schilling and Raines and others are Hall of Famers, but
it's better for their candidacy if I don't cast a ballot
.
If that sounds backward, well, that's how the Hall of Fame voting has evolved, squeezed between rules that badly need to be updated and the progression of the candidates linked to the use of performance-enhancing drugs. The process needs to be pruned to allow voters to get back to answering a simple question about each candidate: Was his career worthy of the Hall of Fame?
To continue reading this article you must be an Insider
July, 27, 2014
7/27/14
9:46
AM ET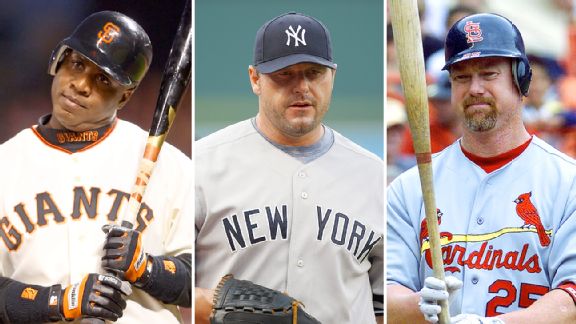 Getty ImagesA change in the voting process has diminished the chances of some players making the Hall of Fame.
For
Barry Bonds
,
Roger Clemens
and
Mark McGwire
, the chances for Hall of Fame induction through the vote of the writers appears to be all but eliminated, given the implications of the
rule change
announced Saturday. Maybe you agree with that, maybe you disagree.
But the chances for some players who haven't been linked in any way to performance-enhancing drugs, like Tim Raines, will also be hurt, which is flat-out ridiculous.
Under the terms of the new rules, players will now appear on the Hall of Fame ballot for 10 years, rather than 15, a switch that also accelerates the time frame in which the issue of past PED use can marinate in the minds of voters.
To date, a clear majority of the BBWAA members have determined that they will withhold their votes for players based on either an established or suspected link to performance-enhancing drugs. Last year, for example, Bonds received 34.7 percent of the vote, after receiving 36.2 percent in his first year.
Jeff Bagwell
-- a player with overwhelming statistical credentials for the Hall -- has never been linked to PEDs in any substantive way, other than suspicion, and he hasn't received more than 59.6 percent of the vote.
To continue reading this article you must be an Insider
February, 23, 2014
2/23/14
9:14
AM ET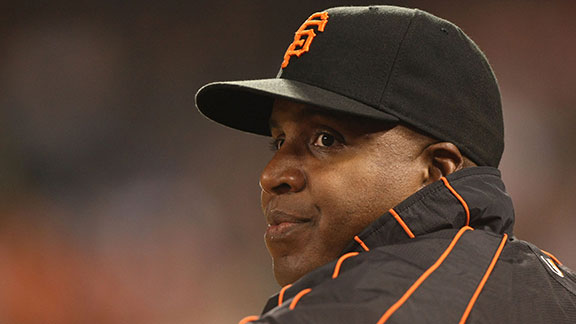 Jed Jacobsohn/Getty ImagesBarry Bonds is in good standing with MLB, but the BBWAA has yet to elect him to the Hall of Fame.
Barry Bonds
will work
as an instructor
for the
San Francisco Giants
, writes Alex Pavlovic, and in a roundabout way, this hiring demonstrates the complete incongruity of the Hall of Fame voting.
From Pavlovic's story:
Barry Bonds is scheduled to return to the Giants from March 9-17 as a special instructor for the organization's young hitters, as first reported by this newspaper. Bonds has long wanted to take on a more active role with the organization, but the two sides have not been connected in an official capacity since 2007, Bonds' last major league season.

The years since have been filled with performance-enhancing drug allegations, a perjury trial and a felony conviction for obstruction of justice, but the Giants are not worried about Bonds being a distraction.

"He's part of what we'll do here," manager Bruce Bochy said. "He's going to be part of the group of instructors, like (Will) Clark, (J.T.) Snow or (Jeff) Kent. He's going to be like the other guys and help where he can.

"I don't have any concerns."

During an appearance at AT&T Park in 2012, Bonds told reporters that he had approached Giants CEO and President Larry Baer about working for the club in some form. The conversations have continued informally since then, and the Giants felt that the timing was finally right to bring back one of the best players of all time, albeit one with a complicated history.

"Collectively within the organization, we felt that given Barry's desire to continue to contribute to the Giants, we should be open-minded about giving him the same invite that we have given to other players in the past," Baer said Saturday.
As far as Major League Baseball is concerned, Bonds is a member in good standing; the Giants can hire him and use him as they see fit, and Bonds is free to work in any MLB job he can get. This is unlike Pete Rose, who is serving a lifetime suspension for betting on baseball. Rose would love to work for the Reds, and if you gave truth serum to the team's honchos, they would tell you they'd love to have him on board, given his overwhelming popularity with Cincinnati fans. But Rose is not permitted employment, having been exiled because his baseball crime is deemed by MLB to be significantly greater than that of Bonds or
Mark McGwire
or
Ryan Braun
or
Melky Cabrera
or
Nelson Cruz
or any other user of performance-enhancing drugs. Cruz was suspended for 50 games last summer and just got an $8 million contract, in fact.
As far as the Hall of Fame is concerned, Bonds is a member in good standing, having appeared on its ballot repeatedly; again, this is unlike Rose, who has never appeared on the Hall of Fame ballot.
The only group treating Bonds as an outcast now is the Baseball Writers' Association of American, currently positioned as the steroid police of the industry, and there are no signs that the BBWAA will move out of its standing as the designers of history.
The Giants -- and by extension, Major League Baseball -- are treating Bonds as a star of his era, with his 762 homers, seven Most Valuable Player awards and career .444 on-base percentage. His records and feats are fully acknowledged by the Hall of Fame, because, as president Jeff Idelson has said rightly over and over, the Hall documents history -- good and bad.
The majority of the baseball writers regard Bonds very differently than how the rest of the institution of the sport does.
To continue reading this article you must be an Insider
January, 10, 2014
1/10/14
9:28
AM ET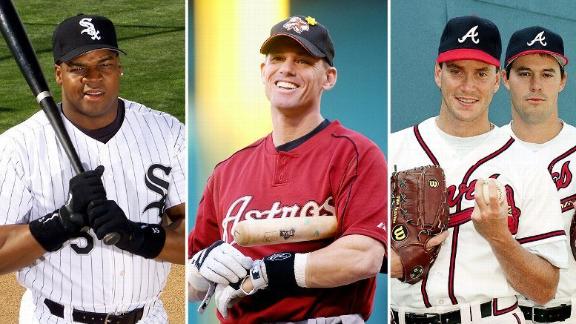 I've thought more about an argument that Bob Costas presented the other day about the steroid era Hall of Fame candidates. The key word of his thesis -- embraced by others employed by MLB Network and Major League Baseball -- was "authentic." What he outlined, in so many words, is a search for "authenticity."
The argument could be made, he said, that
Barry Bonds
and
Roger Clemens
were already Hall of Famers before they started using performance-enhancing drugs -- which, he seemed to be suggesting, made them more authentic than others. Some achievements and some players, he seemed to suggest, were authentic, while others lacked authenticity.
It's an interesting ideal for which to aim, and the beauty of it is you really can move the line anywhere you want.
To continue reading this article you must be an Insider
January, 9, 2014
1/09/14
9:07
AM ET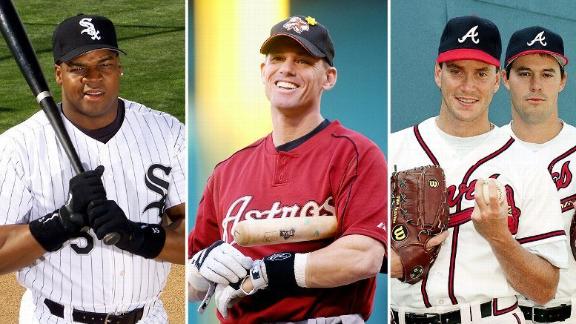 In the aftermath of Wednesday's Hall of Fame announcements, everyone from Jayson Stark to Tim Kurkjian to Dan Le Batard (among others) agreed that the Hall of Fame voting system is in disrepair. I thought
Jayson did an excellent job of laying out
how the current system led to a lot of collateral damage through the fractured process.
Last month, the Baseball Writers' Association of America decided to form a committee to make recommendations on how to fix the system. And that's all they can be: recommendations. Because the Hall of Fame voting belongs to the Hall of Fame, not the writers.
When the BBWAA committee finishes its work, here are the four points I hope it takes to the Hall.
No. 1: Make a formal offer from the writers to the Hall of Fame for the BBWAA to recuse itself from the voting. An offer, not an outright recusal.
No matter what your perspective is on the PED generation and its Hall of Fame candidates, the balloting has become something of a mess. Maybe you want to blame the voters who cast ballots for the presumed PED users, or maybe you want to blame the hardened majority, or maybe you want to blame the users or the institution of baseball or the Hall of Fame. No matter where your opinion is, its inarguable that it's become a controversial, convoluted, flawed process.
Think of this as a presidential crisis: When something isn't working, the administration officials involved will usually offer their resignation, because as the saying goes, they serve at the pleasure of the president.
To continue reading this article you must be an Insider
January, 8, 2014
1/08/14
9:45
AM ET
If the early polling is correct, as many as four players will be honored today as part of the
2014 class of the Baseball Hall of Fame.
Greg Maddux
will be close to unanimous,
Tom Glavine
and
Frank Thomas
are expected to blow past the required 75 percent, and
Craig Biggio
might squeak in. Jack Morris, it appears, will fall short, in his final year of eligibility.
But there also will be interesting data to be mined from the rest of the voting, like on any election day. Some of the more interesting precincts in the Hall of Fame voting worth watching today:
To continue reading this article you must be an Insider
January, 7, 2014
1/07/14
9:50
AM ET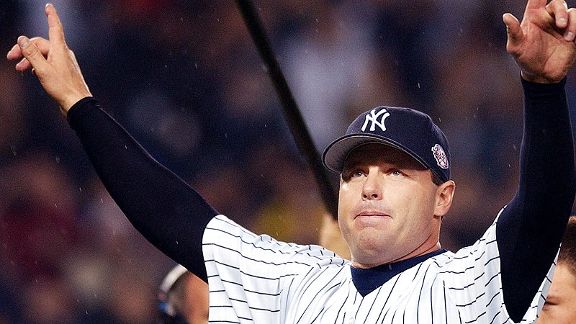 AP Photo/Gregory BullMLB recognizes Roger Clemens' accomplishments, and Hall of Fame voters should do the same.
On Monday afternoon, ESPN.com revealed the Hall of Fame ballots for
the 17 folks here who cast votes
, and this seemed to set Twitter on fire in the baseball corner of the world.
A brief review of the voting process: Voters are allowed to name up to 10 players on their ballots because of a longstanding rule. This is an
enormous
problem, as I've written about in the past, because of the logjam that has developed. I think there were 17 players worthy for induction on this year's ballot -- alphabetically, those are
Jeff Bagwell
,
Craig Biggio
,
Barry Bonds
,
Roger Clemens
,
Tom Glavine
,
Jeff Kent
,
Greg Maddux
,
Mark McGwire
, Jack Morris,
Mike Mussina
,
Rafael Palmeiro
,
Mike Piazza
, Tim Raines,
Curt Schilling
,
Sammy Sosa
,
Frank Thomas
and Alan Trammell.
But because of the Rule of 10, I had to leave seven of those players off my ballot -- Kent, McGwire, Mussina, Raines, Schilling, Sosa and Trammell -- and ended up checking boxes next to the following 10 names: Bagwell, Biggio, Bonds, Clemens, Glavine, Maddux, Morris, Palmeiro, Piazza and Thomas.
There were lots of questions about this on Twitter, and the 140 characters don't usually provide the space to give suitable answers, so we'll attack some of those issues more in depth here.
How could you vote for Palmeiro and not McGwire?
McGwire has been on the ballot seven times before this year and I've voted for him every time because he's one of the best players of his era: His 583 career homers rank 10th all-time, and he finished in the top six in MVP voting four times. He broke Roger Maris' single-season home run record, and regardless of whether he hit his 70 homers under the same circumstances as Maris, the fact is he got there. Major League Baseball has never expunged McGwire's 1998 record, or McGwire's numbers;
it's all right here, still
.
But because of the limits of the Rule of 10, I had to leave seven Hall of Fame-worthy players off my ballot, and had to come up with some sort of method of picking and choosing. There is no perfect way to do this, so basically what I did was to vote for the best players on the ballot for nine spots, and then, for the 10th spot, I made sure to vote for Morris because it's his last year of eligibility.
So I had to leave McGwire off the ballot. I think Palmeiro was the better player; he is one of four in history with 3,000-plus hits and 500-plus homers.
How could you vote for Morris over Mussina or Schilling?
Nobody needs to tell me about the greatness of Mussina or Schilling. I covered Mussina as a beat writer for The Baltimore Sun in 1995 and 1996, and at The New York Times in 2001, and he is Hall of Fame-worthy. He thrived in his career while competing in the AL East, with its history of stacked lineups, and in the midst of the steroid era. I witnessed firsthand a lot of the great stuff that Schilling accomplished, in the 2001 World Series and the 2004 postseason; he is a Hall of Famer, in my eyes.
But because of the Rule of 10, I had to pick and choose who I voted for, and because I don't think Mussina has a chance at being elected in his first year on the ballot, and don't think Schilling -- a colleague here at ESPN -- will get close enough this year, I turned to others.
In the future -- and hopefully, the HOF rids itself of the arbitrary Rule of 10 before next year's voting -- I will vote for Mussina and Schilling.
As I explained to Curt, I set aside a vote for Morris because it's his 15th year on the ballot. Last year, Morris had 67.7 percent of the vote, which is 7.3 percent short of the 75 percent required for induction. In the past, players in his situation have had their best shot at induction at this time, with a spike in their vote totals.
But I suspect that Morris' vote total will decline this year, and not because of the ongoing sabermetric assault aimed at his career (I understand the arguments, and just disagree). Rather, Morris will lose votes, I'd bet, because of the Rule of 10. Other voters, faced with the same logjam as I was, will feel compelled to not vote for Morris after voting for him in the past.
And there's something really terrible about that, because all of the candidates on this year's ballot, from
Moises Alou
to
Larry Walker
, should be judged solely on the merits of their playing career, and not how they might be squeezed onto a ballot.
How can you not vote for Tim Raines?
I have voted for him in the past, and I will in the future. My vote for him was sacrificed because of the Rule of 10.
Why aren't you weighing character in your vote?
There is no evidence that the character clause was given pivotal weight in more than a half-century of voting before the steroid issue popped up. Gaylord Perry admitted to cheating repeatedly -- heck, he wrote a book about it -- and was voted in. Ty Cobb had a long and ugly history of incidents not related to what he did on the field, and was voted in. Mickey Mantle was infamous for drinking problems, to the degree that it sometimes left him unprepared to play, and was voted in. Heck, the guy who had a lot to do with the composition of the character clause, legendary commissioner Kenesaw Mountain Landis, worked to keep black players out of the sport.
The Hall of Fame is not a house of the holy. It's a baseball museum -- the best sports museum in the world, in my opinion -- and nobody should pretend it's more than that. That includes the current Hall of Famers, some of whom admittedly used amphetamines in their careers
because that was the context of the times.
How can you vote for steroid users?
To continue reading this article you must be an Insider
August, 15, 2013
8/15/13
8:35
AM ET
By
Chuck Todd
| ESPN Insider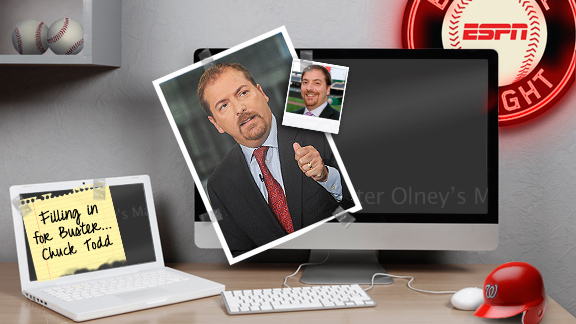 ESPN IllustrationAfter many years of blaming Bud Selig, Chuck Todd sees the commissioner in a new light.
Buster Olney is on vacation this week, so guest columnists are writing the lead of his column in his absence. So far, D-backs reliever Brad Ziegler wrote about MLBPA head Michael Weiner; Oakland reliever Sean Doolittle discussed what it's like to play for the A's; ESPN NFL draft guru Mel Kiper Jr. discussed his love of baseball; and super-agent Scott Boras offered up his opinions regarding how to fix the draft and free agency. Today, NBC News reporter and chief White House correspondent Chuck Todd and NBC "Meet the Press" host David Gregory take over.
In the world of politics, how successful elected officials first present themselves in their initial run for office is usually the perception that sticks with them for most of their career. Either they are a maverick/outsider who likes to make trouble for the establishment or they are an insider power climber who wants to be the establishment. How they first run and succeed or fail is how they are perceived for their career, and it's hard to get reporters and observers such as myself to ever see them in a different light.
Sometimes it takes the death of a politician before perceptions actually change in the media and the public. Just look at Harry Truman or Ronald Reagan.
After years of criticizing the commissioner of baseball from the cheap seats, I've found myself praising Bud Selig and even acknowledging that he's good for the game. Let me repeat, Bud Selig has been good for baseball. It's a sentence I never thought I would ever write. And I bet I'm not alone.
To continue reading this article you must be an Insider
August, 11, 2013
8/11/13
10:00
AM ET
By
Brad Ziegler
| ESPN.com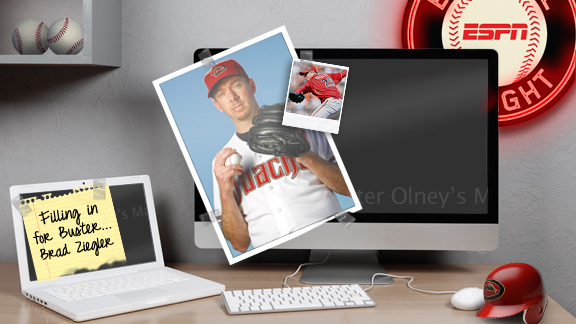 ESPN IllustrationArizona pitcher Brad Ziegler makes a Sunday column relief appearance for Buster Olney.
Buster Olney is on vacation this week, so for the second straight year, guest columnists are writing the lead of his column in his absence. Today, D-backs reliever Brad Ziegler chimes in on what makes union leader Michael Weiner such a special person.
This is a crazy game. If you had told me when I was growing up that I'd have at least six seasons of time in major league baseball, I'd have been absolutely ecstatic. While it was always a dream of mine to play, it also always seemed so far out of reach. Yet, here I am, blessed with so many things in my life, including a career that I truly enjoy. There are many other things, too: an amazing family (including the two friendliest dogs in existence), financial security and good health.
Good health -- something I'm thankful for every day. Something that not everyone in this life shares.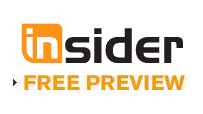 One of the most respected people in this game is in the fight of his life, and anyone -- everyone -- who has any part of this game is pulling for him. Players, coaches, general managers, owners, writers, umpires.
Everyone.
As many of you know, Michael Weiner is currently serving as the executive director of the Major League Baseball Players Association -- our union. And anyone who follows the game also knows that a year ago, Michael was diagnosed with a Stage 4 glioblastoma, an aggressive and inoperable brain cancer.
I've been a player representative for the union since the start of the 2009 season. In the middle of that season, I got a phone call from Donald Fehr, informing me that he was retiring as executive director. After a few conference calls, we selected the obvious replacement that December: Michael Weiner. I hadn't yet met Michael. My agent, Rob Martin, had met him a few times and heard him speak a couple of times, so I asked what he was like. "The man is a human computer," he said. "He can probably quote you the entire basic agreement."
In my time getting to know Michael at various union events or even through casual phone calls, I can honestly say I have seen zero instances to dispute my agent's assessment. However, I can also honestly say that while his knowledge of the basic agreement and labor law in general is impressive, it isn't even close to his best asset.
His best feature is, far and away, who he is as a person. He's a devoted family man. He often speaks of his wife, Diane, and his three lovely daughters, and you can tell how much he cares for them. Furthermore, he genuinely cares about every single ballplayer. Never once has he started a conversation with me in which the first topic wasn't about how my family and I were doing. I'm guessing he's the same way with every other player. Those who've taken the time to get to know him know exactly what I'm talking about.
[+] Enlarge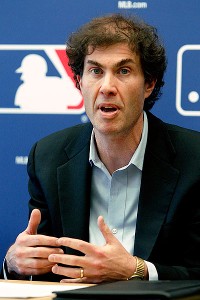 AP Photo/Frank Franklin IIMichael Weiner's leadership on the issue of PEDs has been pivotal, writes Brad Ziegler.
As far as his professionalism, there's one thing that has really stood out to me: He genuinely cares about improving the game of baseball. Don't get me wrong, he wants things to be as good as possible for the players. And he can get downright angry and ruthless when he feels like the owners are attempting to encroach on the principles we, as a union, have stood on since our inception. But he also gets the big picture: What is best for the game in the long run?
In my opinion, never has this been more evident than when dealing with our Joint Drug Agreement. Michael has listened to the players. We want the game clean. No more PEDs. Period. We want to be the era that, down the road, is widely accepted as the group of players who cleaned up baseball. We certainly want to punish those who are caught with something illegal in their system, even if it's not intentionally ingested with the mindset of gaining an edge on the field.
As for those who intentionally cheat? Ban them for a year. Or ban them for life. As for voiding their contracts, well, that time may be coming. Players are sick and tired of guys trying to beat the system, and at this point, we have no tolerance. We are tired of this being the focus of our sport, year after year. Baseball is an amazing game -- perfect in so many ways -- and we must keep the attention on the field, where it should be.
It has to be a tough spot for Michael to be in when it comes to this topic. He's supposed to represent all players and get the best possible outcome for them in every situation, right? No. Michael's response: "If they cheated, they should be punished -- I'm just here to help make sure they get a fair trial."
To me, that is someone who genuinely cares about our game and the way it's perceived publicly. We all leave a legacy in life, and he wants the game to be better when his time in the game is over than it was when he first got involved.
I recently had a casual conversation with an MLB general manager. We discussed Michael's medical situation, and he said something that really stuck out to me: "That guy is incredible. He's the best thing that's ever happened to this game."
And even if he said it in passing, I'm not sure he's far off.
Michael's legacy on this game has already been established. And whether he continues to build on it for the next 40 years, or if he's taken from this life sometime sooner, he continues to leave a mark on this game -- and on people's lives -- that won't ever be forgotten. It is an absolute privilege to work alongside you, Michael. And it's an even greater pleasure to call you my friend.
Notes and links (from Buster)
• Hanley Ramirez will try out his right shoulder on Sunday. Meanwhile, the Dodgers never lose: After Zack Greinke's strong effort Saturday, they've now won 36 of their last 44. The Rays pulled off a hidden-ball trick.
• The Braves' winning streak ended.
Jordan Schafer was activated from the disabled list, and Fredi Gonzalez intends to use him.
We had the Braves on "Sunday Night Baseball" the last two weekends, and our crew talked to Gonzalez about how he would structure his lineup down the stretch and into the playoffs. Gonzalez wasn't specific -- and he doesn't need to be -- but I walked away from those conversations convinced that his standards will be simple. He will play the best lineup he believes gives him the best chance of winning, regardless of contract size and track record. He reiterated that the Braves' collapse in 2011 changed the way he thinks, because now he's much more willing to make changes.
If B.J. Upton struggles early in September, he won't play as much in late September, I'd guess, and Schafer's presence gives Gonzalez an attractive alternative, especially against right-handed pitchers.
Brian McCann has a sore knee and was out of the lineup. The Braves' lead in the AL East gives Gonzalez the flexibility to liberally rest veterans such as McCann, and McCann has shown enough this season to demonstrate to teams that might be interested in him in the winter that he'll continue to be a productive player. He might be the most sought-after free agent of the winter, given that he could fit so many teams: Texas, Washington, the Yankees, Boston, San Francisco (with he and Buster Posey sharing catcher/first base duties), Philadelphia, the White Sox, etc.
• Miguel Cabrera did it again. His current triple crown standing:
Batting average: .363 (first, by 33 points)

Home runs: 35 (he trails Chris Davis, who has 42)

RBIs: 109 (tied for first with Davis)
• White Sox GM Rick Hahn and the players believe in Robin Ventura, writes Paul Sullivan.
• Ryan Ludwick is nearing his return, and undoubtedly, the Reds need him to come back and produce. The Reds have been a middle-of-the-pack offensive team since the All-Star break.
• Jason Hammel is hopeful that his forearm issue doesn't keep him out a long time.
• Ryan Raburn and Yan Gomes are getting more playing time, Paul Hoynes writes.
• The Rangers regained first place with help from Alex Rios.
• Will Middlebrooks is getting a welcome chance to reboot, writes Nick Cafardo.
• Jayson Werth had a really big day.
• The Astros are on pace to finish 52-110, with a run differential of minus-242.
• Jacoby Ellsbury led the Red Sox to victory.
• The Rockies are collapsing, and it's open season on internal evaluations.
• Adam Eaton has been finding his groove at the plate.
• The Phillies need to make a decision on Charlie Manuel, writes Bob Brookover.
In some parts of the Philadelphia organization, it's already taken as a fait accompli that Manuel and some staffers will be let go. But it'll be interesting to see if the logic used in the re-signing of Chase Utley -- he's an important part of the team's history, and he is still productive -- will be used in Manuel's case. Because if the Phillies don't believe Manuel is the best person for the job now, they should've already fired him, and if they think that like Utley, he can still do the job, they should extend him.
Other stuff
• There is a reported BALCO and Biogenesis link: Alex Rodriguez.
The tide has turned when it comes to MLB cheats, writes Tom Haudricourt.
Rodriguez is on a short leash with Yankees fans, writes Bob Klapisch.
• The ousted St. Louis radio duo of Jack Clark and Kevin Slaten are weighing their options.
• Ken Griffey Jr. was part of the ceremony in which he was inducted into the Mariners' Hall of Fame. He's a really complicated person.
And today will be better than yesterday.
July, 29, 2013
7/29/13
6:47
AM ET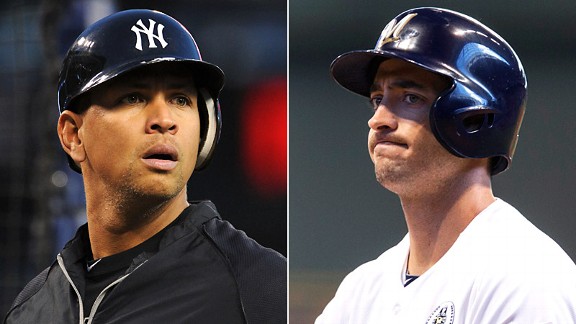 Tim Fuller/USA TODAY SportsA-Rod and Braun could be targets of lawsuits if teams feel the players destroyed their own value.
ATLANTA -- Long before
Ryan Braun
accepted his suspension or
Alex Rodriguez
asked his lawyer to join a conference call in which the topic was a quadriceps strain, club officials throughout Major League Baseball had started to look into the topic of whether they had legal recourse against players who used performance-enhancing drugs.
For the Yankees, this question really began with
Jason Giambi
, and this is why Giambi gave the infamous I'm-Sorry-But-I-Can't-Tell-You-Why news conference so many years ago. With the help of his own representation, answers to difficult questions were crafted in such a way that he could steer around open admission of steroid use -- to protect the money that he had earned and that he would earn in the future -- while still responding, sort of. The statement that Braun issued last week was designed the same way.
The Yankees long ago concluded that given the rules contained within the collective bargaining agreement, they cannot void a contract based on PED use, which is why Rodriguez is still a member of their organization and may still play if he appeals what is expected to be a forthcoming suspension, rather than accepting it.
But some officials and lawyers within the game are taking a look at other avenues through which they might gain some financial relief from busted players –- back doors, in a sense.
To continue reading this article you must be an Insider
July, 18, 2013
7/18/13
7:38
AM ET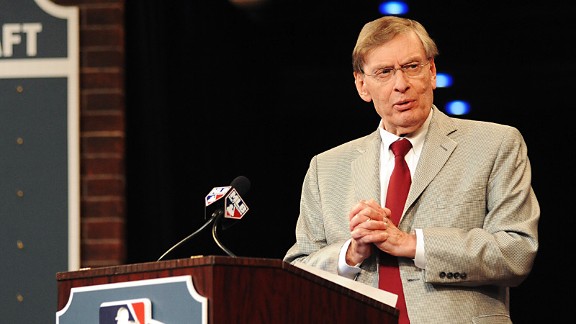 AP Photo/Tomasso DeRosaIf he times suspensions to happen before HOF ceremonies, Bud Selig could gain some backing.
Whenever the Biogenesis suspensions go down, Major League Baseball will enter a new stage of a public-relations battle -- and if commissioner Bud Selig is looking for the biggest splash, with the best chance for reinforcement, then he would make the announcements in the next seven days.
The Hall of Fame ceremony in Cooperstown, N.Y., will be held next weekend, in a year in which no recent retirees will be inducted, and if Selig makes his announcement of suspensions before Friday, he will be guaranteed three days of almost uniformly positive response.
See, the Hall of Famers will be asked, again, how they feel about steroid users and about MLB's recent fight against users, and over and over again most will almost certainly say that they don't think the PED users belong in the Hall of Fame and that Major League Baseball is doing the right thing.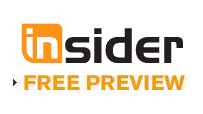 I don't agree with the PED stance of a lot of the Hall of Famers -- some of whom have admitted using amphetamines during their careers -- and personally, I don't care when Selig makes his announcement.
But having the support of folks such as Hank Aaron, Johnny Bench and others is an extremely powerful PR weapon for Selig, who is said by colleagues to be aware of how his legacy is being shaped. He might as well use the arsenal that is at his disposal.
The gloves are off in
the PED war
, writes Richard Griffin.
• Michael Weiner's stance on possible PED users has been different from that of his predecessors, players say. In the past, the union focused on privacy rights and doing everything possible to throw road blocks in front of Major League Baseball.
But players say that Weiner's stance has evolved with the practical realities of the time. On one hand, he will say that every player is entitled to the due process of the drug-testing system, and that it is the union's responsibility to help the player through this process.
On the other hand, Weiner also views the players' association as part owners of the drug-testing system; it is put in place by their players to protect the interests of their players, to help increase the chances for a level playing field. And he has told the players in so many words that if somebody cheats, they
should pay the price
.
From the piece:
"I can tell you, if we have a case where there really is overwhelming evidence, that a player committed a violation of the program, our fight is going to be that they make a deal," Weiner said without referring to specific players. "We're not interested in having players with overwhelming evidence that they violated the (drug) program out there. Most of the players aren't interested in that. We'd like to have a clean program."

• Rodriguez is confident he'll be back Monday. He just keeps on talking.

Trade buzz

1. Justin Morneau is bracing for the end of his time with the Twins, writes Mike Berardino.

2. Phillies president David Montgomery is showing optimism as his team nears a crucial period of decision-making.

3. For the Padres, rentals no longer make sense, says GM Josh Byrnes.

4. The Diamondbacks shouldn't rush into a deal they'll regret, writes Scott Bordow.

5. The Giants, now a potential seller, will have to try to turn it around, writes Henry Schulman.

The Giants have a long homestand to open the second half and unless they collapse completely -- say, lose eight of their next 10 -- I don't think there's any way they become all-out sellers before the July 31 trade deadline. Their stands are filled daily and they will not want to signal a complete elimination of hope for their customers with more than two months to play.

6. Seattle GM Jack Zduriencik doesn't expect to be aggressive before the trade deadline, writes Geoff Baker. From his story:


"In all fairness, I don't think I'm going to be aggressive," Zduriencik said before the break. "I don't think I'm going to go out there and start shopping our players. I don't think that's the right thing to do."

Zduriencik said his goal is to put "a healthy club on the field" once the season resumes Friday in Houston. He'll still take calls from interested trade partners and consider options to better the club.

But right now, he said, he's finally seeing the club he initially envisioned.

"We've been through a lot in the early part of this year between struggles, between injuries and setbacks," he said. "So, we like what's happened (in July), but who knows? I don't have a crystal ball. I can't predict one way or the other what's going to happen."

Notables

• Something worth remembering: Miguel Cabrera's second-half numbers have typically been better in recent seasons, and not by a small margin. Cabrera, second-half OPS versus first-half OPS:

2008: +113
2009: +34
2010: -74
2011: +121
2012: +135

Is this because opposing pitchers wear down in late July and August? The weather?

It's unclear. But he's got a heck of a shot to be the first player ever to win the Triple Crown in back-to-back seasons.

• Jim Leyland's approach to managing the All-Star Game was different from what we've seen in recent years, something he hinted at in a conversation with J.J. Hardy Monday. He told the Baltimore shortstop that he was going to play extensively, and that the American League was going to try to win the game.

He wasn't kidding. At the end of the fifth inning, the only starting position player who was out of the game was Robinson Cano, who had been hit by a pitch in his first plate appearance. And, in the final innings, Leyland relied heavily on matchups in choosing his relievers, matching left-handers against left-handers, right-handers against right-handers.

For years, the best players played the most in the All-Star Game; in 1963, for example, six NL starters got four plate appearances. Somewhere along the way, the All-Star Game evolved into some kind of a participation event, with managers clearing their benches and bullpens while trying to get everybody into the game.

Leyland -- who is part of Bud Selig's special committee of advisors -- veered the other way, and hopefully he has taken the handling of the All-Star Game in a different direction.

• Mark Attanasio sees a silver lining ahead for the Brewers.

Moves, deals and decisions

1. The Brewers got the sixth pick in the competitive balance lottery.

2. A Cuban pitcher says he is defecting.

3. Rangers executive Rick George resigned, and this would seem to leave more room for Nolan Ryan on the business side.

4. Mike Dee is joining the Padres.

Dings and dents

• Robinson Cano is day-to-day. I'd guess that Cano will be available to DH against Boston this weekend, at the very least.

AL East

• Manny Machado is in rare company as he chases the record for doubles. Machado is currently on a pace to hit 66 doubles, so he's a little behind.

• The Rays' pitching can make their hot streak continue, writes Gary Shelton. They face a difficult decision in a tough division, writes Marc Topkin.

• The Jays' starting pitchers are just not that good, writes Steve Simmons.

• John Tomase has a midseason report card for the Red Sox.

• The Red Sox are looking for the next Justin Masterson, writes Tim Britton.

AL Central

• The Tigers are poised for a good second half, writes Drew Sharp.

• The Twins intersect with timidity too often, writes Patrick Reusse.

• For the Royals, the first half was a frustrating quest for .500, writes Dick Kaegel.

AL West

• The Rangers' second-half goal is to stay healthy.

• The Athletics feel like there is room for improvement.

• J.P. Hoornstra has a report card on the Angels.

• Astros owner Jim Crane preaches patience.

NL East

• Jordan Zimmermann is the same as he ever was, writes Adam Kilgore.

• The Phillies still have hope in the weak NL East, writes Matt Gelb. Philadelphia is facing a crucial stretch of games in the second half.

• Sandy Alderson admits that his rebuilding plan is taking longer than he had hoped.

• Jose Fernandez's performance in the All-Star Game was overshadowed.

• Freddie Freeman enjoyed his All-Star experience.

NL Central

• The Cardinals have gotten some surprise contributions, writes Derrick Goold.

Carlos Beltran hopes to play three more years. He will be a coveted target in the offseason among AL teams because he has an excellent, disciplined approach at the plate and because he would be a solid outfield-DH option. He'd make sense for the Rangers, Yankees, Blue Jays, Rays, Mariners, etc.

• Gene Collier has a prediction for the Pirates' second half.

• Bob Nutting is no longer a punchline, writes Joe Starkey.

NL West

• All of the National League is scrambling, writes Patrick Saunders.

• Clayton Kershaw bristled at something that Bruce Bochy said.

Other stuff

• The Twins are nervous about the condition of Target Field after a Kenny Chesney concert.

• Bud Selig's patience over the Rays' attendance is thin. And I want my kids to do their chores on time.

• Matt Harvey envies Derek Jeter.

• Brett Myers got hammered on Twitter after rendering an opinion.

And today will be better than yesterday.