What will Jets do at QB?
June, 13, 2013
6/13/13
3:49
PM ET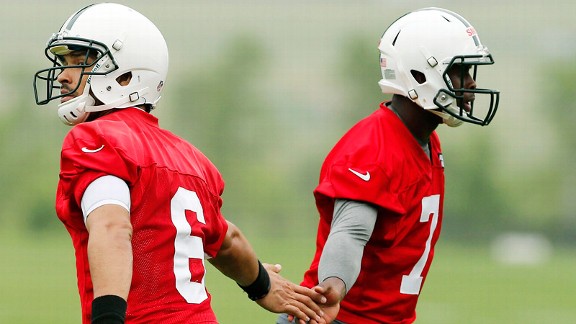 William Perlman/THE STAR-LEDGER/USA TODAY SportsWill Mark Sanchez or Geno Smith win the starting quarterback job for the Jets this season?
Adam Schefter answers reader questions in his mailbag once a week during the NFL season. Got a query of your own? Submit it here.
---
Q:
I find it hard to believe that any team will take a chance on Terrell Owens right now. Are you hearing that any teams are interested?
-- Seth (Oklahoma)A:
Seth: Not sure if this is a mailbag question that has been in our inbox since 2011 or not, but it surprises me that people still are talking about Owens. He hasn't caught a pass in an NFL game since 2010, when he was with the
Cincinnati Bengals
. We're talking almost three years now. Look, Owens was one of the most productive receivers in the history of the game. He was tremendous. But he's 39 years old. About the only wide receiver who has performed at a high level at that age was
Jerry Rice
. And while Owens is a physical freak, it's hard to imagine even he could come back after that much time away and get an NFL team interested. Particularly when there hasn't been a team interested in having him play for them in the regular season the past two years.