Cowboys won't boot Phillips midseason
September, 22, 2010
9/22/10
10:08
AM ET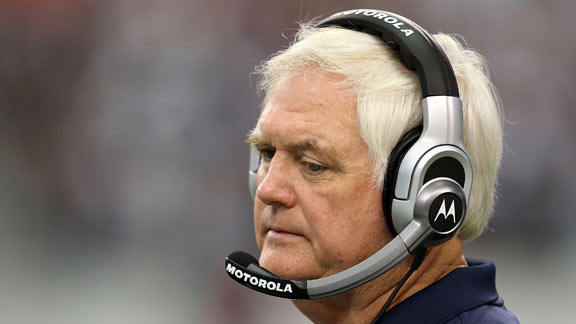 Ronald MartinezWhile fans may be calling for his head, Phillips job is likely safe -- at least until 2011.
Adam Schefter often answers reader questions in his blog. Query of your own? Submit it here.
Q:
With so much hype and pressure surrounding the Dallas Cowboys being potentially the first team to play on its home turf for the Super Bowl, and their season now unraveling, is it possible that Jerry Jones would make a midseason coaching change? If so, are there any potential candidates to lead this team?